So here's the final trailer for Stranger Things season two:
I am. So stoked. It comes out in time for Halloween and I'm PUMPED. Even though I generally can't do scary movies and television, I LOVED Stranger Things when it came out. I can't wait to break out my D&D miniatures, paint them, and watch Eleven do…whatever she's gonna do, I don't care, I'll watch her do anything. Also this trailer looks terrifying. Anyone…er…wanna watch with me because I'm probably going to jump and scream like a wee tiny child?
Anyhow, all this Stranger Things mania has got me thinking that Stranger Things is relevant to my interests and yours. So without further ado, in no particular order, I give you the coolest Stranger Things…er…things I've found on the internet.
---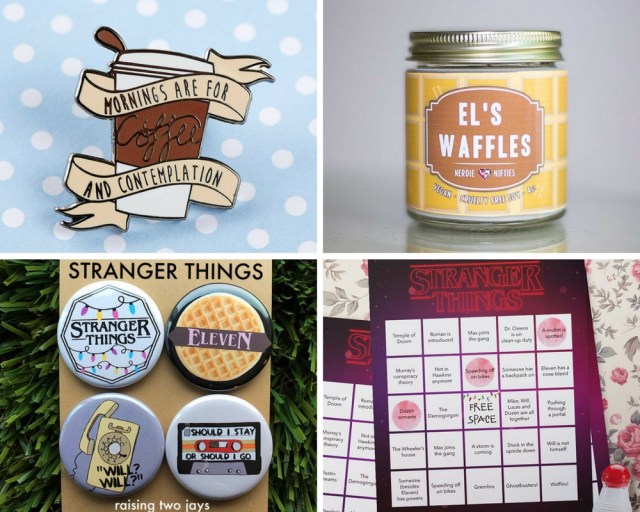 Mornings are for Coffee and Contemplation pin, $9.64. Waffle scented candle, $6.99. Four-pack of Stranger Things pins, $5.26. Bingo card digital download, $5 (you know, if you're throwing a viewing party to which you'd like to invite me).
---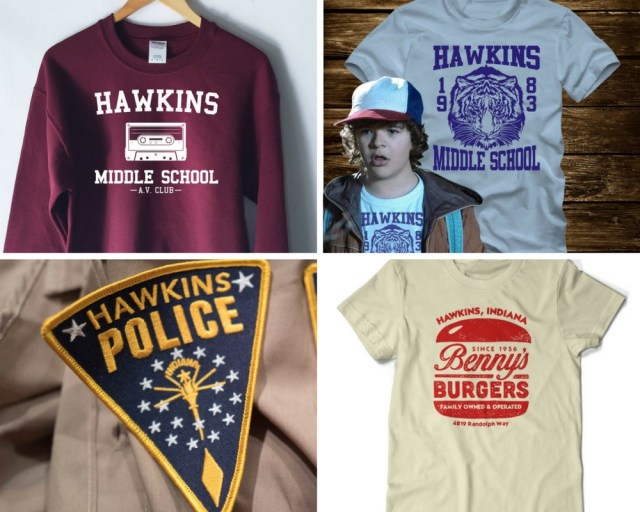 Hawkins Middle School AV Club sweatshirt, $23.95. Hawkins Middle tee, $12.50. Hawkins Police patch, $9.95. Benny's Burgers tee, $14.99.
---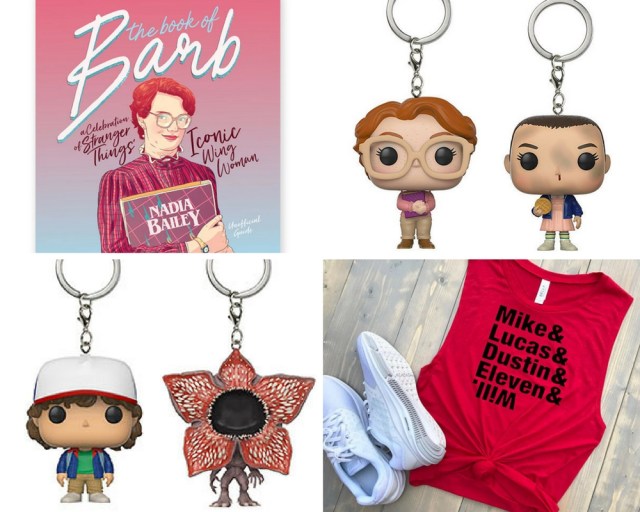 The Book of Barb, $14.99. Stranger Things Pop Keychains (also a Barb opportunity), $4.99. Stranger Things Muscle Tank, $19.95.