I have recently gotten myself a denim jacket after much deliberation about whether or not I would look good in a denim jacket. Like we're talking 20 years of deliberation. I worried I would look like a Charlie Brown character. And honestly? I kinda do. And I dig it. One of the great joys of a denim jacket is accessorizing a denim jacket, I've found. But what's a queer nerd to do? How shall we signal the particular intersection of queerness and nerddom to the fullest possible extent? I've gotchu, friends. Here are the nerdiest ways to gay up your denim jacket and also the gayest ways to nerd up your denim jacket that I can find on the internet. And by that I mean, how about some nerdy enamel pins.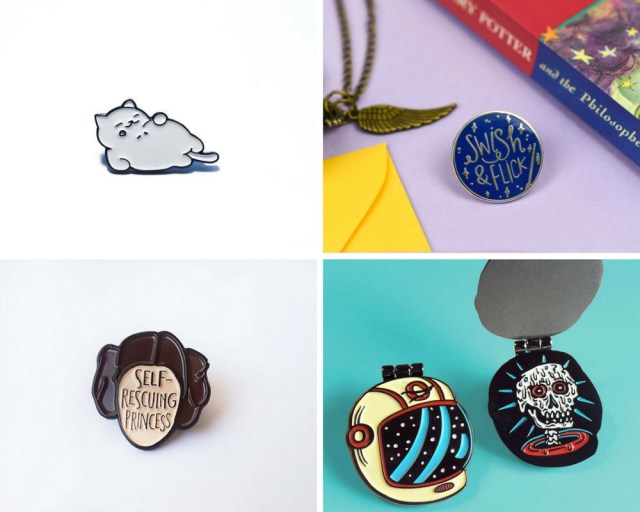 Tubbs enamel pin, $4. Swish and Flick pin, $9.13 (comes in other colors!). Self-Rescuing Princess pin, $10.54. Melted astronaut, $12.
Stronger Than You Believe pin, $10.54 (I think this pin should just say "Stronger than you," but I am biased). BB-8 enamel pin, $11.24. I Believe In Science pin, $10. Frankenstein pin, $9.83.
I'd be remiss if I didn't also point out the fabulous offerings in our own store. Here's the nerdiest among them.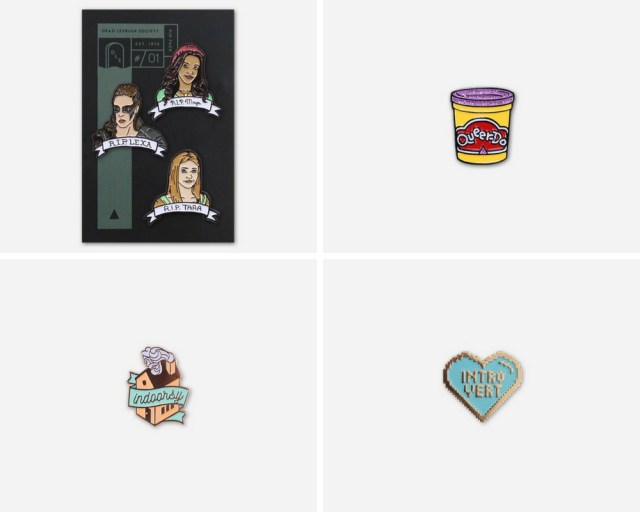 The Dead Lesbian Society Pin Pack: Maya, Lexa and Tara, $25. Queerdo pin, $10. Indoorsy pin, $10. Introvert pin, $10.
---
Before you go!
It takes funding to keep this publication by and for queer women and trans people of all genders running every day. And A+ members keep the majority of our site free for everyone.
Still, 99.9% of our readers are not members.
A+ membership starts at just $4/month.
If you're able to, will you join A+ and keep Autostraddle here and working for everyone?
Join A+