Okay, so most of y'all know that I'm a tabletop gamer in my heart. But that doesn't mean I'm not into video games at all! I'm not as knowledgable as some about the world of digital interactive storytelling, but that doesn't mean I don't have a high appreciation for it. Games are games are games are… fun! 2015 has been a great year for games of all sorts, what with the advent of Critical Role and the release of… well, why don't I just make a list? Here are a bunch of games, video and tabletop. Some of them I've played, some of them I want to play super duper badly. What they all have in common is that they elicited a "hnnnnngggg" noise from me and they were all released, re-released, popularized or attempted in 2015. Basically, they're 2015 in some fashion. These are in the order they pop into my head—the order means nothing.
---
Fallout 4
I have never played a Fallout game before. But damn, do I want to play Fallout 4. This is based solely on the fact that my primary motivation in video games is item collection and there's a dog companion that follows you around and doesn't die. Oh, and the fact that every gamer I know has gone underground and has not yet surfaced because they're busy playing Fallout 4. Want.
Of course, y'all know that, though I've resurrected my N64 from my golden age of gaming, I don't have a modern console. So as I save up, what do y'all recommend? PS4 or XBOX One?
Buy Fallout 4 for $60 and become a digital hoarder.
---
Exploding Kittens
Now this I have played and its great fun. Created and illustrated by the same fella who does The Oatmeal, Exploding Kittens is a draw-one-play-one card game where you try not to have kittens explode on you. If you cannot defuse your kitten, you lose. There are lasers. Sometimes goats.
Buy Exploding Kittens for $20 and may you live to purr another day.
---
Legend of Zelda: Majora's Mask 3D
Y'all know how I feel about Link and friends. The fact that my only handheld is my Gameboy Color (you effing bet I resurrected it) isn't dissuading me; I super want to play the re-release of Majora's Mask for the 3DS that came out this year. Never mind I can't beat it without help on the Nintendo 64. Never mind that I never have any time ever already and the addition of a handheld and this game will significantly decrease said free time to never ever ever ever. The game still made me go "hnnnggggg" and therefore it's on this list.
Buy Legend of Zelda: Majora's Mask 3D for $40 and relive (or re-beat) the past.
---
Go Extinct!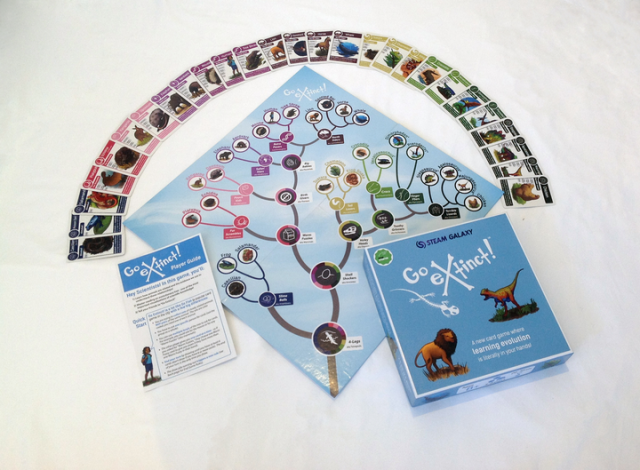 This set-collection card game based off Go Fish was created by a Straddler, Ariel Marcy! It's getting popular this year, and STEM-inspired nerd game for children and adults alike makes my heart go pitter-patter.
Buy Go Extinct! for $20 and support Straddlers doing awesome stuff.
---
Ori and The Blind Forest
I suppose this is one plus in the XBOX One column — I want to lick the art in this. That's why it's on here. Shiny graphics! Hnnnggggg.
Buy Ori and the Blind Forest for $20 and cry, probably.
---
Dead of Winter
Okay, okay, technically it was released last year. But this year, Dead of Winter was featured on Table Top (which I watch as though it were a religious compulsion). It's a zombie-themed cooperative game, meaning all the players fight to survive the hordes of zombies the game throws at them, and they do it all together. Maybe. Each game sports the possibility of containing a traitor, so it might also be a game about lying for one lucky mischief maker. I love games about lying. I think I would love a game that may or may not be about lying even more. Hnnnngggg.
Buy Dead of Winter for $44 and BRAAAAIIIINNNNSSSS.
---
Undertale
Okay, this one I have played. I actually have a ton of complex thoughts and feelings about Undertale that I've been struggling to put down into an essay about gaming and the subversion of violent masculinity. Until the day comes when I have that essay ready for someone to read, I can't recommend this game enough. You're plunged into a netherworld populated with monsters, and whether you choose to fight them or take a more diplomatic tactic will follow you. So what do you do? Kill? Or befriend? And that's all I'll say about that because I don't want to give it away.
Buy Undertale for $10 and have fun while deconstructing violent expectations.
---
Mage Knight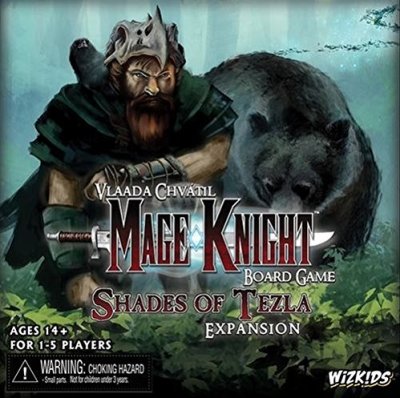 Okay, my Dungeon Master (not the dirty kind) got this game for his girlfriend this Christmas, and when I was the only one who showed up for a D&D session, we three played this game. It is FACEMELTINGLY complicated. Like seriously. It took us an hour just to figure out how to start playing. It wasn't my favorite at the time, but I woke up the next morning itching to play again. The reason it's on this list is because 2015 saw the third expansion released! Huzzah for all of us who enjoy a facemeltingly complicated game now and again.
Buy Mage Knight for $90 and get the shit kicked out of you by orcs.
---
Cones of Dunshire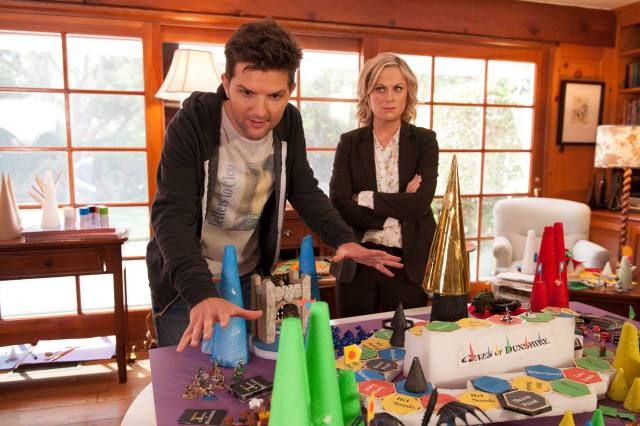 THIS IS NOT FOR PURCHASE AND I'M SO SAD. HOW COULD WE LET THIS FAIL? I'm already sobbing over the finale of Parks and Recreation this year, and now I don't have Cones of Dunshire?? What even, world, what even.
So tell me — what games made you "hnnnngggg" this year?