Feature image by Malte Mueller via Getty Images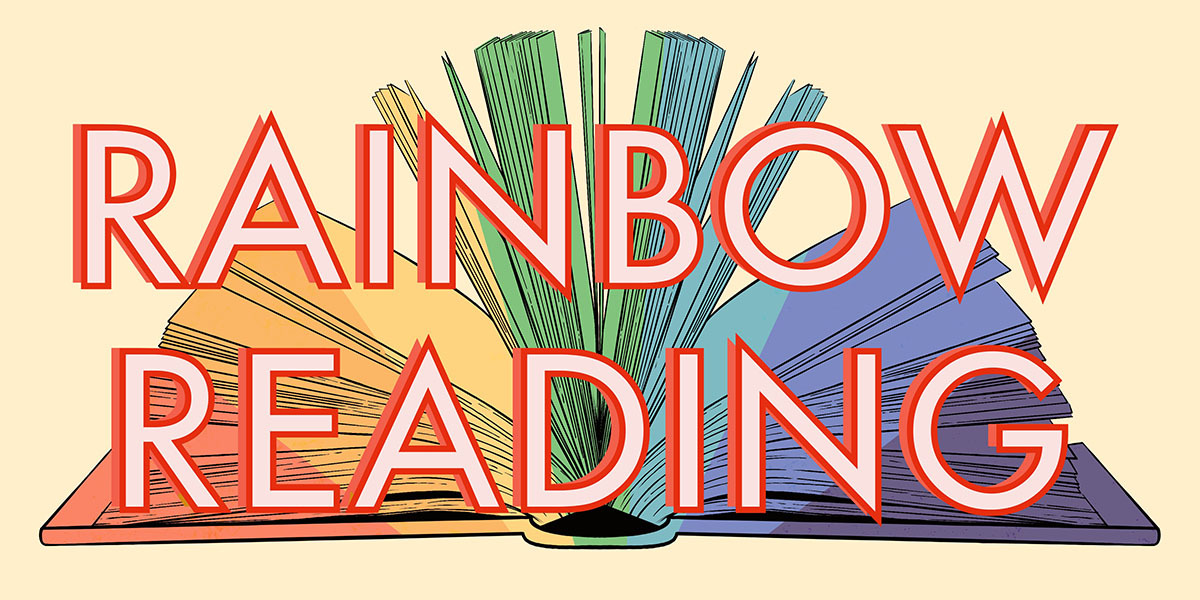 Hey hi hello, everyone! I'm back again with my metal detector, and lemme tell ya —it's been a bananas few weeks on the literary internet!
First, if I may, a moment to toot my own horn: I got the chance to dive deep into #BookTok and #Bookstagram for Oprah Daily and had a great time talking about what literary social media has done to mobilize LGBTQ+ readers with some amazing queer BookTokkers and Bookstagrammers. I'm a lil bashful (yashful?), but I'm really proud of this piece, and I hope you'll check it out!
I've also been following the saga of beloved literary magazine The Believer closely: after being sold off by its university sponsor to a mysterious digital media SEO company (and after raising eyebrows when the new owners used the prestige magazine to share some incongruous material about sex toys from one of its subsidiary brands) The Believer is finally returning to the publisher McSweeney's, where the magazine began its acclaimed run. A lot of the coverage has focused on "bUt WhAt AbOuT tHe SeX tOyS!!11!1!," which drifted into some disappointing slut-shamey sex negativity and weirdly prudish prestige discourse. In my opinion, this line of conversation entirely missed the larger conversation to be had about SEO content farms and the way they gobble up indie media to strip it for parts, posing a real threat to our media landscape.
Anyways, I have some bonkers theories about what I think might have been going on, but no one cares about my little theories, and all's well that ends well. I'm glad The Believer is back in capable publishing hands, and I'm hopeful for its future! This whole rigamarole says a lot to me about the unquantifiable value of independent media and how the literary spaces we build are more than just the sum of their parts. In the groundswell of love and support, I see a reflection of the community that keeps Autostraddle going. (And like, when we publish sex toy content, you know we mean it and it's actually good.)
That's enough outta me — let's make like an orange and peel. On this week's Rainbow Reading, we've got:
---
Shelf Care: Reviews, Essays, and other Things of Note
Urvashi Vaid, beloved and iconic LGBTQ+ activist, passed away this week, and so much has been written about her life, her work, and her character.
[taylor swift voice] DROP EVERYTHING NOW: I started reading Quantum Girl Theory after the last Rainbow Reading, and holy shit. This one's a banger, y'all — preorder here!
Hugh Ryan's The Women's House of Detention came out last week to rave reviews:

Hugh was interviewed on NPR, and that conversation is well worth a listen. He spoke about how this prison impacted queer people and community until its closure in 1972, and how it laid the groundwork for the ongoing impact of the carceral system in LGBTQ+ communities. "For women, the prison tried to make you a good woman — and that's a very different thing. And that is the reason why so many gender-nonconforming people, why so many queer women, lesbian women, butches, studs, trans men got caught up in the prison system, because for those people who were concerned about the lives of incarcerated and formerly incarcerated people, queerness was seen as a threat to ever being a normal, healthy, happy, productive member of society."
You can read more at LitHub, The Washington Post (this one was a great essay from Hugh about the connections to current conditions), NBC, them., Xtra, and The Advocate!
You can hear more on LGBTQ&A and Eclipsed Pod!

Hot on the heels of 2021's beloved The Chosen and the Beautiful, author Nghi Vo is back with Siren Queen, a coming of age story set in Pre-Code Hollywood (!!!!!!!!!!!!!!!!!!!!!) that came out last week!
For International Day Against Homophobia/Biphobia/Transphobia, The Debt Collective did a twitter thread gathering a bunch of interesting and important resources about the impact of student debt on LGBTQ+ students:
More love for We Do What We Do In The Dark: check out these reviews in The New York Times, Los Angeles Times, and Chicago Review of Books!
I haven't read this one yet, but I'm definitely curious: Let Me Be Frank: A Book about Women Who Dressed Like Men to Do Shit They Weren't Supposed to Do is one helluva title with one helluva cover!
We all know my soft spot for Historical Dykery, so imagine my delight at discovering this book from earlier this year: All Of You Every Single One is a queer love story with ensemble-found-family vibes set in interwar Vienna!
New trans superhero! Written by beloved author Charlie Jane Anders, Escapade makes her debut in Marvel's forthcoming Pride #1 Anthology!
I Kissed Shara Wheeler (cue the dad joke "Kissed her? I barely know her!") continues to get critical and commercial love: I also enjoyed reading author Casey McQuiston's recommendations in Elle's Shelf Life column, and their perspective on anti-LGBTQ legislation targeting classroom and library resources for queer kids.
The academic presses continue to impress me: currently, I've got my eye on Racism and the Making of Gay Rights from University of Toronto Press
So many talented queer writers were affected by the latest round of Netflix layoffs — and we're wondering what the shuttering of their LGBTQ+ and BIPOC social content teams means for diverse media at Netflix as a whole 😬
"This is the aesthetic of uncertainty, and for now, it's where my writing lives." The latest essay from Meg Pillow about grief and uncertainty was gorgeous and very moving.
Donate With Debutiful, the fundraiser reading I mentioned in my last column, is now moved to June 1st — so you have more time to donate and sign up to hear readings from Ilana Masad, Emma Copley Eisenberg, and SJ Sindu!
Once Again I Am Calling My Fellow Short Story Gays: Rainbow Rainbow comes out on May 31st, and you can preorder here!
1920s Gothic comedy??? You have my attention! Uncommon Charm is coming out as part of Neon Hemlock's novellas series, and you can get a sneak peek at the first chapter here!
---
When I think and teach about writing, I often cite something Michelle Tea said to me in a workshop in 2019, just a few months after I wrote this particular piece: "Being a writer means growing up in public.wp_postsSo I think of this essay as just one more step in my growth. I'm proud of it, and fucking delighted to be in an anthology with so many literary rockstars, many whose writing — their own growing up in public — helped me become the writer and dyke I am today.
— Vanessa Friedman, on her essay in new anthology Sex and the Single Woman
---
Autocorrect: Books content from the last couple weeks at Autostraddle!
---
---
That's all she wrote, folks! If you're a queer writer, particularly an early-career queer writer: I'd love to hear about the cool things you're up to so that I can share links to your published essays, book reviews, short stories, poems, and longform features on LGBTQ+ topics! Please email me links for consideration at yashwina@autostraddle.com with the subject line "Rainbow Reading Submission" — I'm an avid browser-tab-collector, and I especially want to hear from you if you've just landed your first publication or first major byline.