Look. I've written in a lot of things and the fact of the matter is that this is the best thing for writing in.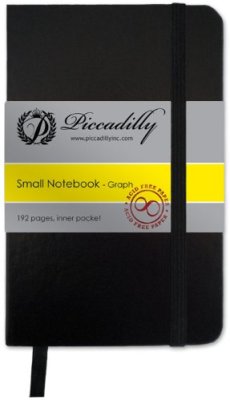 1. Graph paper.
2. Sturdy black cover.
3. Perfect size.
4. Elastic to hold it shut.
5. Like a Moleskine but better and also you don't have to be a person who owns a Moleskine.
What are you waiting for. God.