Miami, like someone you meet at a bar, might initially seem to lack some depth, but once you get to know her you'll realize she's super cute inside and out. She's home to a bustling new art scene, indie movie houses, amazing drag shows and most importantly really hot lesbians. Seriously hot. Literally hot. Lesbians. Instead of "we built this city on rock and roll," think- "we built this city on a swamp and limestone." It feels swampy and humid for at least half the year, which is great if you're into sweaty chicks. The other half of the year is practically perfect, hence the busloads of Canadian tourists during the holidays.
But I digress. Miami needs a queer girl city guide! I've lived here for 22 years, but for most of that time I wasn't out or of legal drinking age. I went away to college for nine months my freshmen year, and when I came back I was a lesbian and a vegetarian. I thought it would be easy to find gay girls and lesbians events, but Google searches just led to a '90s time warp; most websites linked to old closed bars. After getting involved with local non-profits and changing my major to gender studies, I started collecting little tidbits of queer information. It finally feels like I've found the bubbling queer scene Miami has to offer.
+
Where The Grrrls At?!
+
Sunset Tavern (7232 Southwest 59th Avenue) on Thursday nights is a staple lesbian watering hole. The demographic is mostly early twenty-somethings. The bar has dancing inside and a huge patio out front and is connected to Deli Lane, a restaurant owned by a couple of very LGBT supportive people. If you're looking to eat or drink somewhere in South Miami you might as well support a restaurant that supports you/us. Mova Thursdays (1625 Michigan Avenue) is a gay bar with a ladies night, but the turnout isn't too big. Kill Your Idol (222 Espanola Way Miami Beach) Wednesday Ladies Night isn't explicitly for lesbogays, but a lot of us show up. It may or may not be because of the free drinks.
New Moon (2440 Wilton Drive) — Oh, New Moon. The only all-the-time, always and forever, lesbian bar in South Florida. Weekdays draw an older crowd, but most weekends welcome a good mix of ages. There is a pool table inside that's usually surrounded by dancing dykes and a patio with a bar outside. Definitely check out their events page because the Friday and Saturday events usually bring in the most lady gays.
Both Pandora Events and Icandee Events throw lesbian events every month of every queer year. They want you to dance with a lady. Do you want to dance with a lady? Join their mailing lists!
+
Not Explicitly Queer, But Definitely Friendly
+
Bardot (3456 N Miami Avenue) is super hip. Sometimes there is cover at the door if there is a show playing, so check their calendar before heading out. Last time I checked, Electric Pickle (2826 N Miami Avenue) has ladies-drink-free night on Thursday. I've never had a bad night at the Pickle — it's a two-story dancing palace with an outside patio and a pool table. Vagabond (30 NE 14th Street) goes right along with the rest of this crowd. Like the others it's got great music, great people and is mostly hetero, but my friends have found dates here.  These establishments are all fairly shnazzy as in kind-of-expensive-but-I'm-in-college-so-'expensive'-is-definitely-relative. As far as dress code is concerned, they're pretty chic but I've worn my Converses to all these places.
 +
Good Places to Put Food in Your Mouth
+
As a lady gay who wards off all kinds of meat (you know, like actual meat), it's my duty to tell you where you can find delicious meatless dishes. Finding vegetarian-friendly restaurants is actually a problem in Miami because a lot of Cuban food is deep-fried in pork broth. It's a good idea to always tell the person you're ordering from or eating with that you're a vegetarian. These are some of my favorite veggie-friendly restaurants:
Books and Books (927 Lincoln Road # 118) has delicious food and outdoor dining, plus it's a great place to people-watch. As an added bonus, when you're done eating you can check out their book store. Gigi's (3470 North Miami Avenue) and Sakaya Kitchen are only blocks away from each other in Midtown. Gigi's serves this bun with sauteéd mushrooms inside that actually makes my heart smile. Sakaya has spicy tater tots! It's so good it makes me use excited exclamation points! If you drive up a little further on Biscayne Boulevard you'll hit Steve's Pizza (12101 Biscayne Boulevard) which I think is the most scrumptious pizza in Me-ami.
Whisk (7382 Southwest 56th Avenue) serves fried green tomatoes that're almost better than the movie. Sushi Cafe (7917 NW 2nd Street) is near Mall of the Americas. I'm including it because West Miami gets no love. They have a bim bim bop that is so, SO good and a bunch of korean beer and wine.
For a more comprehensive guide to finding vege-restaurants check out this website.
While Cuban restaurants aren't the most vegetarian friendly, you do need to check out a Cuban pastry shop. You don't live in Miami until you've had a pastelito (Spanish for "little cake"). Go to Gilbert's Bakery (5777 Bird Road) stat and tell them you want a guava pastelito. Also try a staple Cuban breakfast: pan tostada con cafe con leche, otherwise known as toasted (and buttered) Cuban bread and coffee with milk!
+
Gayborhoods of Interest
+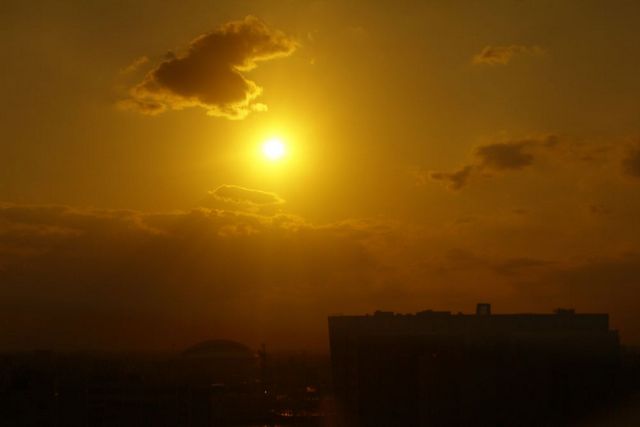 South Beach is a gay mecca, mainly for dudes, but that doesn't mean you can't rollerblade around holding your girlfriend's hand. Anything goes on SoBe; you can dress, act, look and kiss however/whoever you want, but you might not find parking. (If you park in a residential spot you will get towed.) Lincoln Road is an outdoor mall in Miami Beach that has a farmers market on Saturday mornings as well as lots of food, shops and galleries to check out. There are rumors that it will be home to the new H&M.
Of all the hoods, Wilton Manors has my heart. It's the only self-proclaimed gayborhood in South Florida. The majority of bars and clubs cater to gay men BUT, BUT!!!! "The Manor" is home to New Moon. It's in Fort Lauderdale, which is Miamian for "Very Far Away" but it's so worth the trip just to see sidewalks filled with the people like you.
+
Non-profits That Care About You!
+
One of the best ways to find girls or like-minded people in Miami is to get involved with non-profits. All of these are community based and all have volunteer and donor opportunities.
YES Institute's (5275 Sunset Drive) mission is to prevent youth suicide and ensure the healthy development of all youth through powerful communication and education on gender and orientation. I highly recommend taking their gender and orientation courses. I took their course, Communications Solutions, to learn hot to have heated discussions without getting angry. Clearly an important skill set when you care about queer politics/activism. They also have a resource and referral guide that includes a list of doctors who can assist anyone who is in the process of gender transitioning.
Pridelines Youth Services is Miami's queer youth center. Youth, as in 24-years-old and younger, can use their facilities, go on field trips, and attend programs sponsored by the organization. There's even Gay Prom which you can totes attend or volunteer at! They also assist youth who've been displaced from their home.
Aqua Girl Foundation is the wonderful non-profit that brings us our beloved Aqua Girl events. They have grants and scholarships open for all LBT peeps and hold conferences like Outlet — a forum for women in the arts – -all year long.
+
Peoples That Know The Law
+
As the largest LGBT civil rights organization in Florida, Equality Florida published a guide to laws in Florida that affect LGBT families. In Miami-Dade county in particular, there's Save Dade, an LGBT civil rights group.
Gay Pride
+
Miami Beach Pride and Greater Fort Lauderdale Pride are huge-mungous and even have great parties for lady-seeking ladies. I've heard Key West Pride can be a lot of fun. Just imagine a bunch of LGBTers bar hopping for a whole week; sounds like the perfect get-away.
+
Performing Arts or Arts Groups
+
Out in the Tropics is South Florida's first Gay, Lesbian, Bisexual & Transgender Contemporary Performing Arts Festival. They bring in queer artists from around the world and showcase Miami's own talent. Sleepless Nights is an all-night cultural art event on South Beach that hosts a bunch of sneaky queer art events throughout the night, you just gotta find them. If you don't, you can always watch run-of-the-mill trapeze artists jumping around the sides of a building. Second Saturdays at the Design District and Wynwood have art gallery walks, lots of good food trucks all around and (usually) free drinks at each gallery.
+
Indie Movie Houses!
+
Miami has a lot of indie movie houses that showcase foreign, and often queer, films. O cinema (90 NW 29th St.) is pretty on the outside and houses little galleries all around the lobby. I go to the Coral Gables Art Cinema (260 Aragon Ave) a lot since I live around there and haven't yet been to the Cinematheque (512 Espanola Way) in Miami Beach, but I assume it's great like the others.
The Borsct Film Festival, showcases Miami filmmakers making films in and about Miami. The turnout is huge, so get to the events early. We're also lucky enough to have the Miami Gay and Lesbian Film Festival which always has the best queer films. If you're looking for international films, check out the Miami International Film Festival. If you're a student at Miami-Dade College you can score free tickets to some of the movies and if you're a student from elsewhere there's still some pretty great pricing to events and theatres.
+
Drag It Up
+ 
Juleisy and Karla are a drag team duo from Hialeah who do hilarious and fun shows! The Sunday night drag show at Bill's Filling Station (2209 Wilton Drive) is uh-mazing. The bathroom doors don't lock, so if that makes you uncomfortable, please pee before you leave the house. Drag It Out has drag workshops! They. Have. DRAG WORKSHOPS! It might be the coolest thing you ever read, but it gets better — all proceeds go to queers, kids and animals. All the things I love!
+
Dating Scene
+ 
Other than meeting girls at bars or meeting them through your friend's girlfriends' friend, the interwebs is probably the best way to meet lucky ladies. There is a Tumblr for "Florida girls who like girls" that can be very lucrative. The age demographic is pretty young: usually 17-to-26-year-olds. If you're looking for an older crowd, the Miami Mollies is a social meet-up group for LBT women.
+
LBT Events
+
Aqua Girl is the Dinah Shore of the south. So many girls, so many bikinis. So great. The Women's White Party happens in November, usually Thanksgiving weekend.
 +
Nature! And other cool things!
+
Go to the Everglades! You can't walk by an alligator anywhere else. I think. Go to all the beaches! Figure out the one you like best. Go there every week. Get a super hot tan. Visit Calle Ocho (translation: eighth street). It's a historically Cuban neighborhood with lots of Cuban restaurants, galleries and cigar shops with professional cigar rollers.
Feature image via Time