The old joke is that Madison is "77 square miles surrounded by reality," a conservative dig at Madison's well-earned reputation for being an exceptionally progressive community. But gosh darn it, we like it here for a reason. Though it certainly has its problems, the truth of the matter is that Madison is a great little city. Or a great big town. We can never really decide which.
I've lived here since 2000, when I sort of randomly picked a school (Edgewood College) in the city because I wanted to live with two of my older friends who were already at the university and because I'd been living in Oklahoma for the past two years and walking through downtown Madison for the first time, with its coffee shops and feminist bookstore and alternative lifestyles on vivid display, was a bloody revelation.
This was the first city that I chose for myself, and I've never looked back. This is home, and for good reason.
Nightlife/Dating: Events on the reg'
It's not a stretch to say that things can get a little… incestuous… in our dating scene. It's a city of just 237,000, so narrow that down to the queer percentage and, well, some swapping/overlap is to be expected. If you're younger, however, the constant rotation of college and grad students through the town maintains a nice mix. And if you're older, Madison is a great place to put down roots. In fact, I'd say that's the main thrust of queer life here – demographically we have far more female-identified LGBT residents than men, and a lot of people cohabitating and/or raising children.
Cheers With Queers (1524 Williamson St.)
Pretty much is what it says: A monthly happy hour (usually with a theme – the last one was "Golden Girls") at one of the most notorious/awesome east side watering holes, Mickey's Tavern, which also hosts a lot of live music (always free) and serves remarkably good food. The crowd generally at CWQ skews toward younger queer women. Held on the first Thursday of each month.
Nightlife/Dating: Nightclubbin'
The good news is that you and your alternative lifestyle are going to be perfectly welcome at almost any establishment in Madison (barring a few of the more heavily college bro-oriented places along University Ave. on campus, or some of the stuff on the outer fringes of the city). There are a number of great venues for live music, too: The High Noon Saloon, the Majestic Theater, the Barrymore Theater, the Frequency, Mickey's Tavern, and the list goes on and on. The bad news is that in terms of more specifically LGBT-friendly and/or LGBT-specific spots the list is short but relatively all-inclusive. We simply don't have the population size to support gender- or orientation-specific clubs.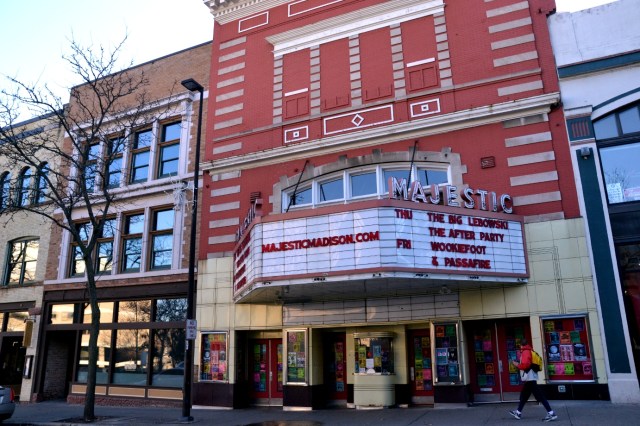 Plan B (924 Williamson St.)
It's a beautiful club with a hit-or-miss vibe. Lots of straight folks cruisin' up in here, especially on "Ladies Night" (first Fridays). Music tends toward Top 40 dance hits, though the occasional touring (or local) DJ will come in and shake things up (like when KittyBump comes in from MN, and aaaalll the queer ladies come out). Also features regular drag performances from the talented Davina DeVille and her crew, and several other area performers, a "dirty" trivia night on Tuesdays, and an 18+ college night every Thursday.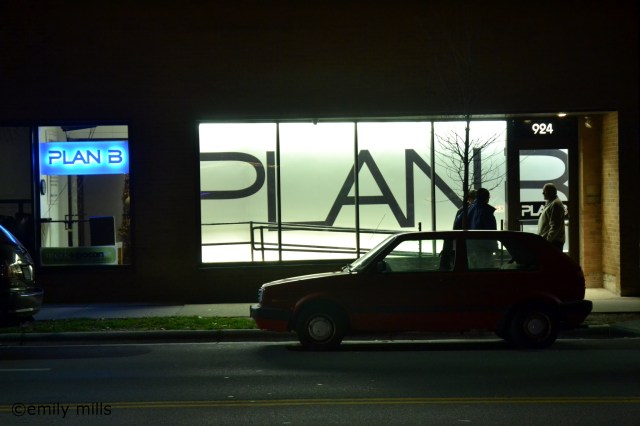 The Inferno (1718 Commercial Ave.)
Venture a mere 5 minute drive from downtown to the near North Side for this great "alternative" club, which has the reputation as being our resident goth bar, but also does a whole lot more. Yes, you can catch the latest and greatest electronic/industrial/EBM acts at the Inferno – but also monthly shows from the Peach Pies Caburlesque troupe, first Saturdays "Leather & Lace" intro-to-fetish parties, punk shows, stand-up comedy nights, and let'sbehonest I'm producing a queer dance party every third Saturday of the month starting in January called REAL QUEER, so you should probably check that out.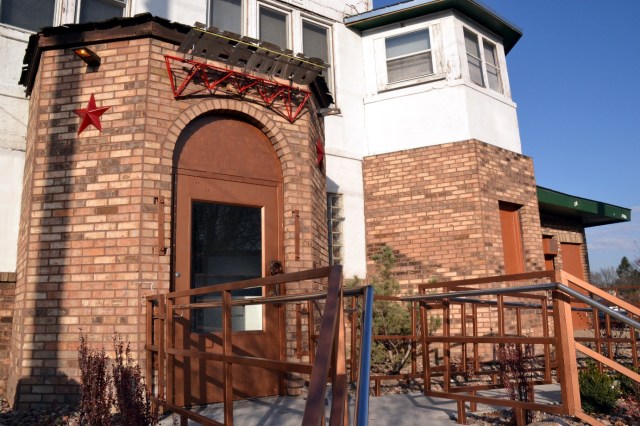 Five Nightclub (5 Applegate Ct.)
Formerly known as Club 5, this baby lives a little further off the beaten path, toward the South Side, and has been around for what feels like forever. The crowd tends to lean toward the male end of the spectrum, and often hosts some of the bigger name drag queens when they come around on tour.
Woof's (114 King St.)
It originally billed itself as a gay sports bar, but it's pretty much a bear bar. There are carved wooden bears out front, in case you weren't sure. They don't hate on ladies who come in for drinks (unless you act like a jerk, I guess), but you will be very much in the minority here and might earn a side-eye or two.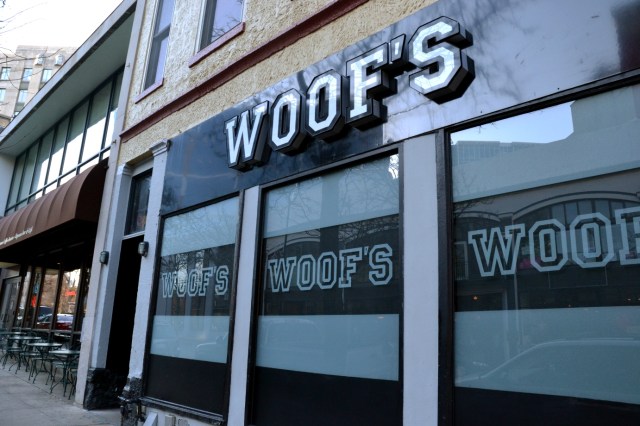 The Shamrock (117 W. Main St.)
It wouldn't be right if Madison didn't have its own gay dive bar. Which isn't to say that this place is gross – it's just, well, it looks a lot like the other million dive bars that dot the Wisconsin landscape, but filled with queers, and I kind of love that about it. Get your Friday fish fry fix here, too, as well as surprisingly good brunch on Saturdays and Sundays – dance parties, friendly bartenders, and a generally good/mixed vibe. Also apparently the place has been around since 1898? I did not know that until I just looked it up. History!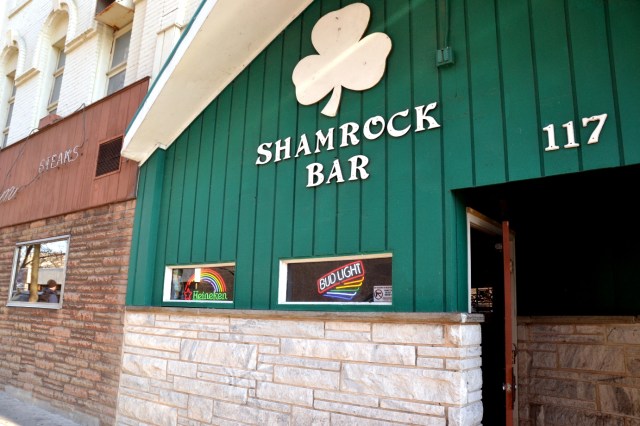 Restaurants/Cafés
Madison boasts an incredibly high number of restaurants and, yes, bars – with a big focus on local vs. chain. My list below skews heavily toward the downtown/near east 'hoods, but if you want a bigger picture check out the Isthmus' online dining guide (Isthmus is our local alt-weekly rag), which has reviews but also a way to search for restaurants by location, meal type, and cuisine.
There are good options for every meal/drink you might be hankering for, but I have to say that what we excel at is breakfast/brunch. So, y'know, pretty queer. We'll start there and work our way through the day:
Lazy Jane's Café (1358 Williamson Street)
Mon-Thu 7am-3pm, Friday 7am-2pm, Sat & Sun 8am-2pm
Situated in the heart of the hippie/bohemian near east side, this breakfast (and lunch) spot is an absolute institution in Madison. It's cozy as all get-out (basically a converted house), has great food and bakery (including a few vegan options), and the cooks positively scream your name out when your food is ready. Resist the urge to give your name as "Stella" or "Adrian" (or don't). Cash only, totally worth it.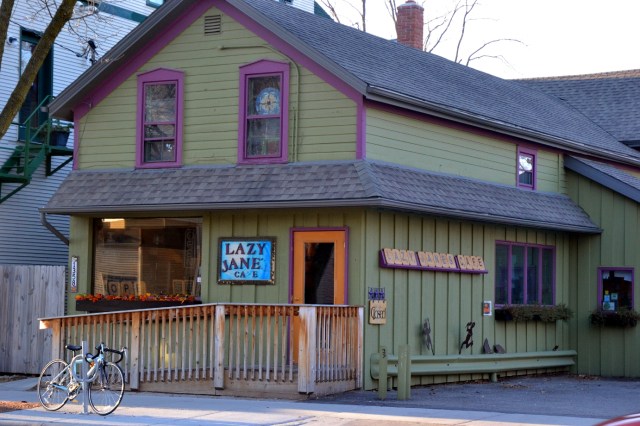 Manna Café & Bakery (611 N. Sherman Ave.)
Mon-Fri 6am to 5pm, Sat 7am to 3pm, Sun 7am to 2pm (brunch only)
OK so full disclosure, I sometimes work here. But I can say with certainty that the breakfast/brunch is one of the best in town, and just about everything is made from scratch, no punches pulled. Try the oatmeal pancakes, or one of the eggs benedicts, and pretty much anything from the also-from-scratch bakery (which features several super tasty gluten-free items). If you're Jewish and/or have been exposed to/fallen in love with some traditional Jewish foods, this is also a great place to be: bialys on weekends, challah and brisket and matzo ball soup on Fridays, rugelach all the time, and a lovely lox and schmear sandwich at lunch, among other things.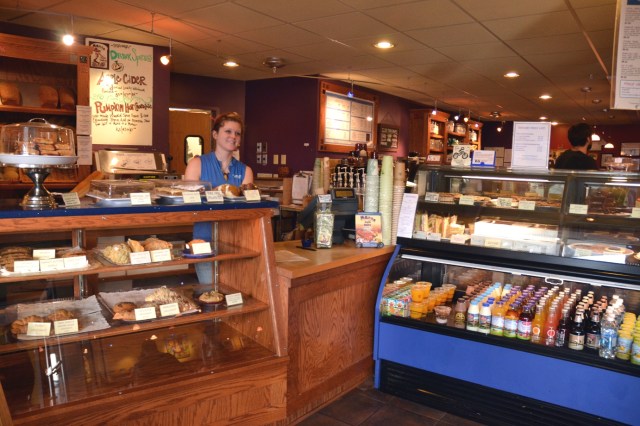 Monty's Blue Plate Diner (2089 Atwood Ave.)
Mon-Thu 7am–9pm, Fri 7am–10pm, Sat 7:30am–10pm, Sun 7:30am–9pm
My personal take is that this place is a little overrated, but I know I'd get yelled at a whole lot if I didn't include it in this list. The food is perfectly good, don't get me wrong, and it's a generally nice atmosphere—very retro chic—but it can also be insanely busy on any given day and the food is mostly standard diner fare. Very vegetarian friendly, though. Try the milkshakes – that's where they really shine.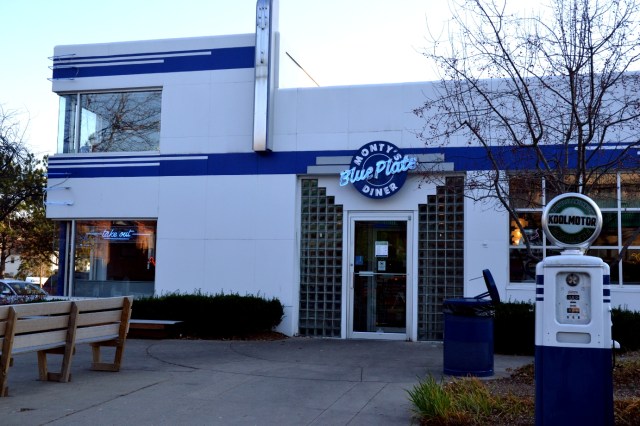 Willalby's Café (1351 Williamson St.)
Daily 6am-1pm, plus 11pm-4am Thurs thru Sat.
A vegan-friendly, punk rock greasy spoon with very little pretense (so sometimes service is a little slow, but always friendly) and one of the only non-Denny's places in town to grab a bite in the wee hours of the morning after you're done getting crunk but aren't yet ready for bed. Giant pancakes, vegan French toast, and the "bomblette." Do it.
Weary Traveler Freehouse (1201 Williamson St.)
Mondays 4 p.m. to bar time, Tues. through Sunday 11:30 a.m. to bar time
The place without a sign out front – don't worry, though, it's worth finding. Lovely atmosphere, delicious late-riser brunch on weekends, and killer lunch and dinner (late-night, too) of mostly local and/or organic deliciousness. Suffering from a cold? Get their tom-ka tofu soup. It'll (gently) kick the snot right out of you. Cold winter's day? Order their homemade grog. Seriously.
Green Owl Cafe (1970 Atwood Ave.)
Mon. closed, Tues. through Sat. 11am – 9pm, Sundays 9am-2pm
Madison's only vegetarian/vegan-specific restaurant (which is kind of weird, but then again, a lot of our restaurants have plenty of veggie/vegan options) – this place focuses more on meat-substitute cooking, but all of the food is tasty, and it makes for a great place to bring those squirrely, uncomfortable-around-vegetarian-food members of your family. The desserts, all of them vegan, are insanely delicious.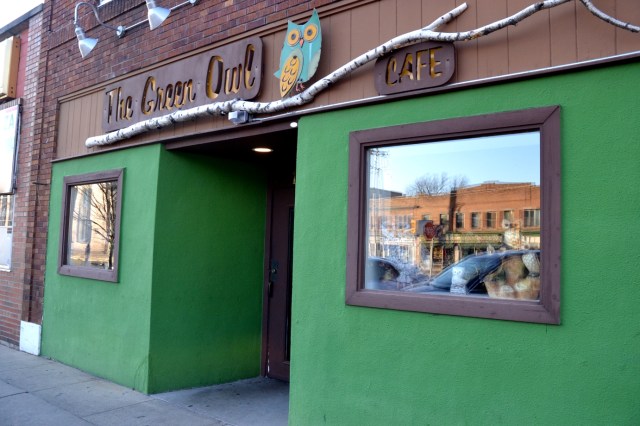 Merchant (121 S. Pinckney St.)
Mon. through Fri. 11am – bar time, Sat. 2pm – bar time, Sun. 5pm – bar time (with Saturday brunch during Farmer's Market season, 9am – 3pm)
I cannot stress enough how amazing the cocktails at this place are. They call their bartenders mixologists for a reason (other than just to be a little pretentious). Lots of a great local spirits and taps, plus inventive drinks. They also serve super tasty, locally-sourced food. On the pricey side*, but worth the splurge. Great place for impressing the hell out of a date.
*When I say "on the pricey side" I mean "for Madison," which means like $8-12 for a fabulous drink, which is peanuts in a most bigger cities.
Café Porta Alba (558 N. Midvale Blvd. – Hilldale Mall)
Mon. through Sat. 11am – 10pm, Sun. 11am-8pm
I had to give something on the West Side a shout-out, but this place doesn't need to pull anyone's arms. Great Italian food overall, but the gold medal goes to their authentic Neapolitan-style, wood-fired pizzas. Holy moly. Don't share, just order one for yourself and go nuts.
The Willy St. Co-op (East – 1221 Williamson St., West – 6825 University Ave. in Middleton)
Daily 7:30am – 9:30pm
We love our coop (now with two locations). It's one of the biggest co-ops I've personally ever seen, and features tons of great, Wisconsin-grown/produced products. There's a juice bar, bakery (lots of vegan and gluten free options), and a deli where you can pick up all sorts of goodies, including a daily vegan entrée, sandwiches and wraps, fresh sushi, and so much cheese. Excellent salad bar, too, plus a large natural/homeopathic/groovy health and wellness section.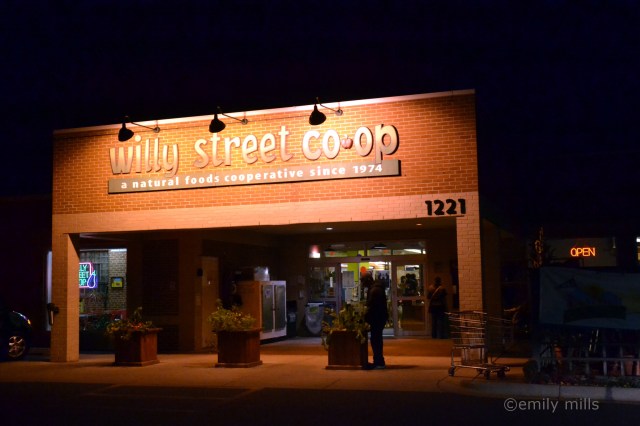 Honorable Mentions: Alchemy, the Old Fashioned, Brasserie V, a la Brasa, Lao Laan-Xang.
Pages: 1 2See entire article on one page