Some call it the Portland of the east. Some call it Brrrrlington (yes, it snows a lot here). But everyone who's right calls it Grrrlington and there's a reason. Burlington, Vermont is a mecca for queer ladies of all shapes, sizes, and Birkenstock style-preferences. It boasts all the big city offerings with a small-town feel.
Although I've been a tried and true Vermonter since exiting the womb 23 years ago, I've only lived in Burlington for just over a year now. Good thing it's a small city and it doesn't take long to get to know your way around.
So let one Vermont native and one transplant to the great Green Mountain State show you the ropes!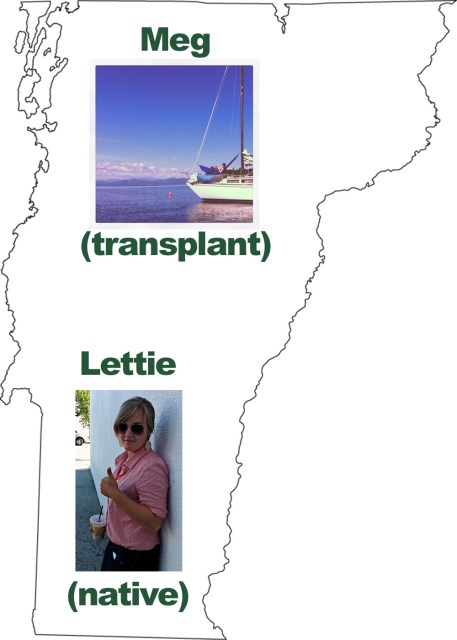 So you want to drink and dance?
Burlington has got you covered. Some say there are no lesbian bars in town, but we say there are ONLY lesbian bars in town. Walk into nearly any bar in Burlington (or walk down any street or visit any farm or do any THING) and you will certainly see enough gay girls to make your head spin. That being said, there are a few go-to spots for the savvy queers.
The Three Needs (185 Pearl St) is the unspoken lesbian bar in Burlington. For whatever reason, that's where all the ladies flock. And you should, too!
Half Lounge (136 1/2 Church St) is equally as gay—but more man-centric. They do have delicious half-price martinis on Wednesday nights though and a very cozy basement.
Higher Ground (1214 Williston Road) is absolutely the best place to see live music in town. Plenty of lesbians have performed there recently, including Tegan and Sara(!) And plenty of lesbians go just to watch.
The Monkey House (30 Main St) is another great spot to hear music in a cozy bar setting. They host great gay events, too (more on this later).
So you want to go on a date?
First thing's first. The running joke is that in Burlington, you have to come out as straight. Especially if you have short fingernails and/or hair. You should know that at maximum, there are two degrees of separation between every lesbian in Burlington. EVERY LESBIAN. We'll tell you again: It's a small town. And everyone is on OKCupid. Really…everyone. One time I went to a party and realized I'd been on a date with every single person in the room. And I wasn't the only one who came to this realization. It's okay though, it's like one big gay family. What could be better?
So you're hungry?
You're in luck! Food is a big deal in Burlington. You'll likely hear "farm-to-table," "locavore," "know your farmer," and other catchphrases of the local food movement enough times to make you want to trade in your desk chair for a tractor and get to work. If you're in the mood for grazing, the Burlington Farmers Market (2 Church St) is the place to go. NOTE: There are lots of sexy farmers in Burlington.
If you're in more of a sit-down mood, try The Farmhouse Tap & Grill (106 Bank St).
If coffee is your beverage of choice, you have many options in Burlington to find the perfect cup of joe and the perfect queer barista to serve it to you. Uncommon Grounds (42 Church St), August First (149 South Champlain), and Muddy Waters (184 Main St) are the best spots.
It's a difficult task to find a place that isn't gay-friendly. It's Vermont, you guys. You want to know where the gaybourhood is? Burlington is the gaybourhood.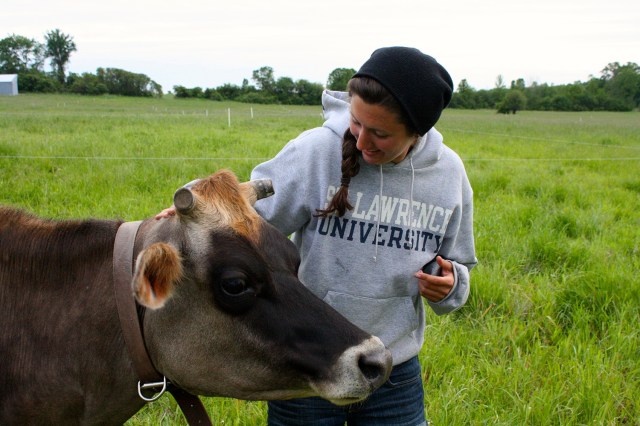 So you want to attend some gay events?
First Friday is a series of queer dance parties on the first Friday of every month at Higher Ground. Prepare to be surrounded by fabulous gays, fabulous music, and fabulous fabulousness. NOTE: If there's a lesbian you want to avoid seeing, don't go to First Friday. She will be there.
Pop-Up Queer Dance Parties are the other big deal in Burlington. They "pop up" at different locations each month. You never know where they'll be, or who you'll lock eyes with across the dance floor! What do you have to lose?
Life is a drag in Vermont
Winter is a Drag Ball is an annual event hosted by the House of LeMay at Higher Ground to raise money for the Vermont People with Aids Coalition — it always, always sells out and it's always the biggest, gayest, most debaucherous party of the year. In addition to the drag sisters from the locally revered House of LeMay, performances include other local cabaret and drag favorites like The Goodwives, Kings Local 802, and BroLoko. Over the past 10 years Winter is a Drag Ball has raised over $100,000 for Vermonters with AIDS.
So you want to be an activist?
As far as we're concerned, the sparkly stand out star of gay activism in Vermont is Outright Vermont (241 N. Winooski Ave). They do badass, powerful, impactful work to help keep LGBTQ kids here with us, like weekly group sessions, Queer Prom, and Camp Outright, a residential summer camp for LGBTQ youth and their allies. They give more than enough opportunities to volunteer and work with the youths (if that's your thing) or party with the queer community and raise money for the youths (which we all love, right?). Their fundraising events double as some of the biggest queerest events of the year, including OUT for the Oscars Red Carpet Gayla, and the fire truck pull.
So you need a new look?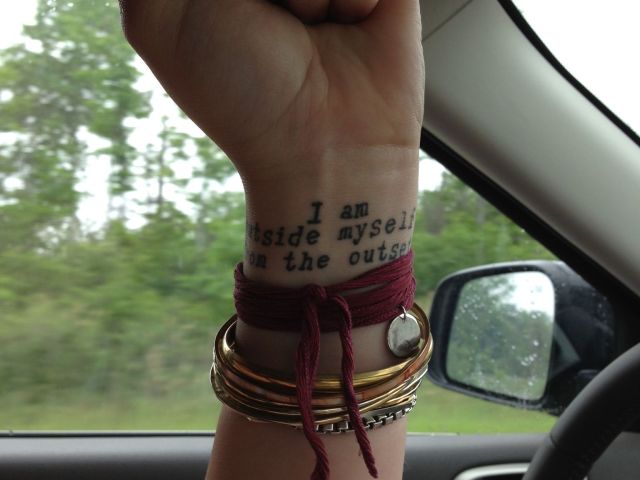 Try Jade Lotus tattoo parlor (64 North St) for all your ink needs. My roommate got a badass Judith Butler quote tattooed on her wrist from this place—they know what's up.
The Chop Shop (86 Main St) and Salon Lanier (113 College St) are your best bets if you need to freshen up your alternative lifestyle haircut.
So you're feeling sporty?
Good for you! Whether you prefer to be a participant or a spectator, there's plenty of sporty activities to fill all your needs. A pop-up softball league, Roller Derby, Rugby, and Hockey. My lady and I prefer to take kayaks out on the beautiful Lake Champlain, cruise down the waterfront bike path, or take a hike up Mt. Philo for a sunset view. The wilderness is one of the best parts of Vermont, you guys, and it's completely accessible just a few minutes from downtown Burlington.
So what are you waiting for? Get to Grrrlington and start exploring. The queers are waiting.