Wednesday is a day of the week! And this is a Pop Culture Fix! 
---
+ Entertainment Weekly released their quarantine edition of their Pride cover today and it is a doozy!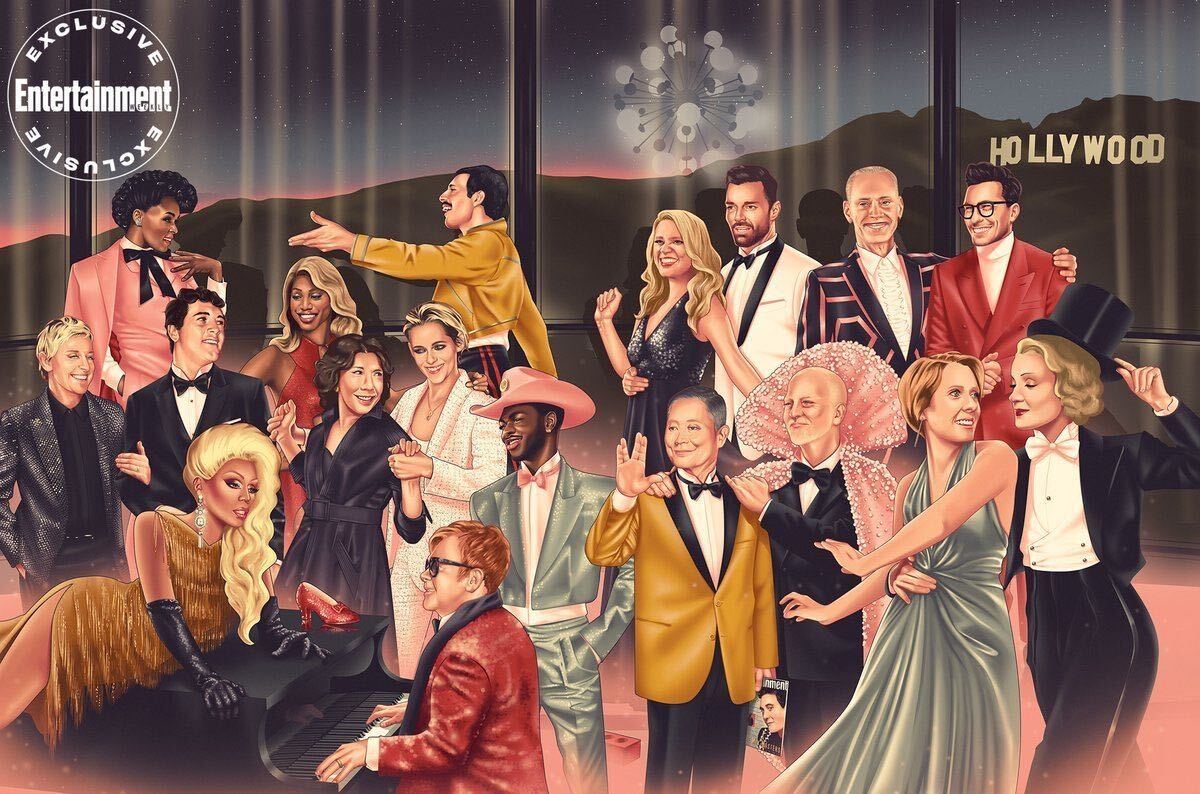 + Riverdale is going to have a significant time jump in season five.
+ Orphan Black is back for a live-read this Sunday!
+ The Indigo Girls are starting a livestream concert series.
+ Chely Wright's return to the Grand Ole Opry was right on time.
+ A Little Late with Lilly Singh has been renewed for season two.
+ The Lizzie McGuire cast reunited for a table read.
+ Starz's new series Hightown is queer (and stars bisexual actress Monica Raymund), and the AV Club chatted with the cast and crew ahead of this week's premiere.
+ The trailer for Hannah Gadsby's new Netflix special is here.
+ Those new Adventure Time episodes are coming in June!
+ Hamilton is coming to Disney+ so much sooner than we expected.
+ If you watched the most recent episode of Mrs. America, perhaps you will enjoy the true story of the guy who threw the pie at Phyllis Schlafly.