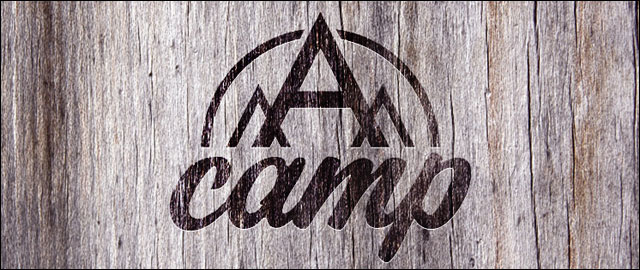 +
Now that you've relived September's A-Camp via our epically long and glorious recamps, you can relive Saturday night's dance party with this playlist! You'll just need to throw some crepe paper onto your ceiling fan and put a strand of lights on your floor to get the full effect. Well, I mean, you'll also need to eat some ice cream, talk about your feelings, listen to people talk about their feelings, get lost in the woods, trip over a tree root, make some chapstick, put your name on all of your liquor, stand in line at the salad bar, cry, swoon, hug people you didn't know four days ago, be sad about tomorrow and get "Blame It On The Altitude" stuck in your head to actually get the full effect, but crepe paper would be a good start.

+
+
September A-Camp Dance
+
+
Work – The 2 Bears
Don't Stop – Gigamesh
Friends – Sneaky Sound System
Audacity of Huge – Simian Mobile Disco
Fun Girl – Jessica 6
We Are Your Friends – Jusitce Vs Simian
Chasing the Sun – The Wanted
Feel It In My Bones – Tiësto (feat. Tegan and Sara)
Peacock – Katy Perry
Till the World Ends (remix) – Britney Spears (feat. Nicki Minaj + Ke$ha)
We Found Love – Rihanna
Wut – Le1f
212 – Azealia Banks
Lose Control – Missy Elliot
The Motto – Drake
I Just Wanna Love U (Give It 2 Me) – Jay-Z
Carry Out – Timbaland + Justin Timberlake
Beware of the Boys – Panjabi MC (feat. Jay-Z)
Baby Boy – Beyoncé featuring Sean Paul
Get Right – Jennifer Lopez
Upgrade U – Beyoncé
Pon De Floor – Major Lazer
Satisfaction – Benny Benassi
Took The Night – Chelley
Aa Xxx – Peaches
S&M – Rihanna
I'm a Slave 4 U – Britney Spears
Beez in the Trap – Nicki Minaj
Teach Me How to Dougie – Cali Swag District
Money in the Bank – Swizz Beats
Say My Name – Destiny's Child
If – Janet Jackson
Dancing On My Own – Robyn
Rude Boy – Rihanna
Pass That Dutch – Missy Elliot
In the Dark – Dev
Clap Your Hands (Diplo remix) – Sia
Ima Read – Zebra Katz
The Girl and the Robot – Royksopp & Robyn
Call Me Maybe – Carly Rae Jespen
Stronger – Kanye West
Gimme More – Britney Spears
Shots – LMFAO
LoveGame – Lady Gaga
Super Bass – Nicki Minaj
Headlines – Drake
Novacane – Frank Ocean
Ladies Night – Lil Kim, Angie Martinez, Da Brat, Missy Elliott
No Diggity – Blackstreet
Poison – Bell Biv DeVoe
Can I Get A – Jay-Z
Oops (Oh My) – Tweet
Want to suggest a playlist theme? Hit Crystal up on Formspring and someone on the team will make it for you.