all photography by Molly Adams
Last week I had the pleasure of attending the first – of what I anticipate will be many – Yola Día music festival in downtown Los Angeles. I'd been hearing excitement about the festival from the moment it was announced, so by the time I was asked to go I couldn't say yes fast enough and I'm so glad I did. It was the perfect way to spend a summer day in LA.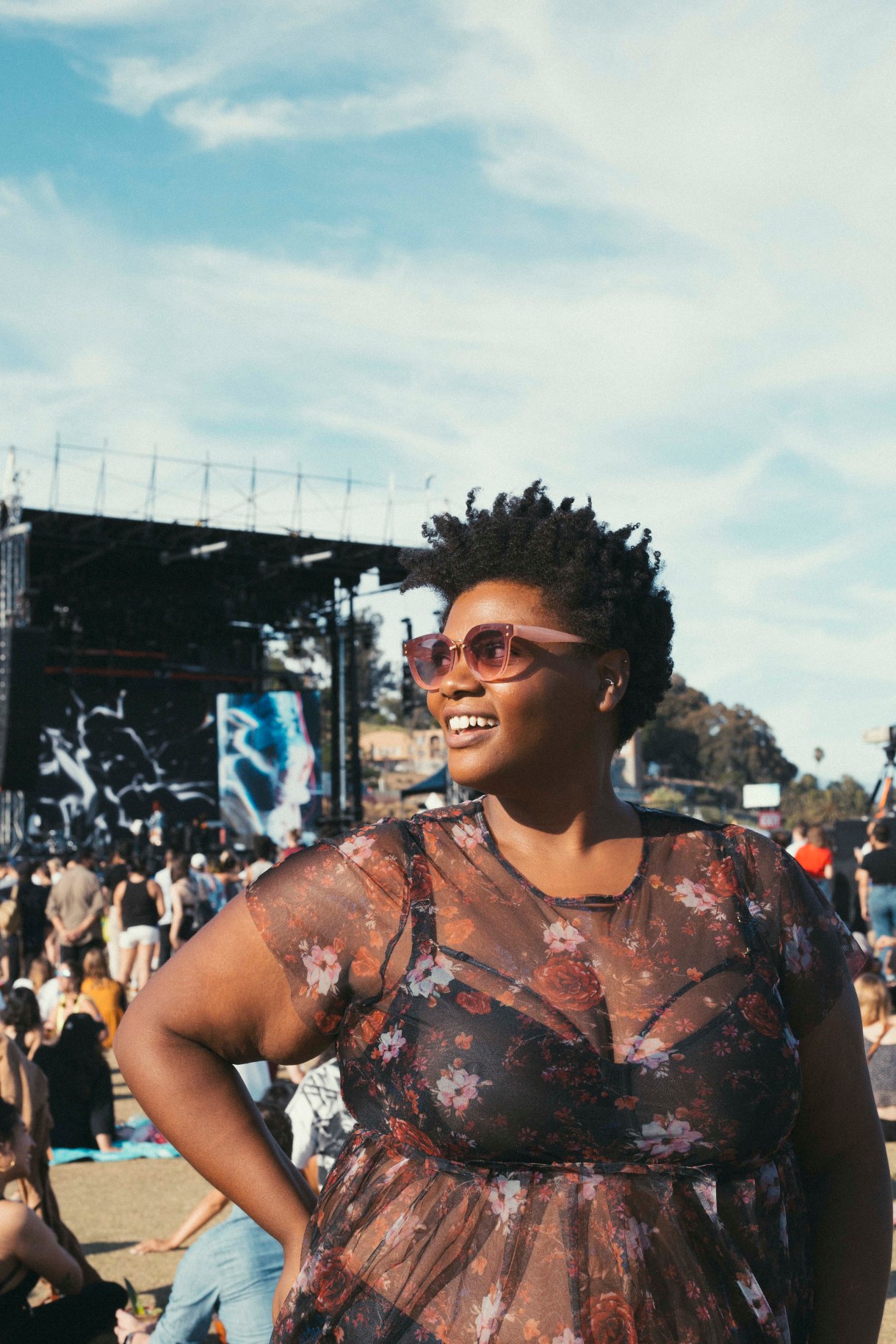 Yola Día, originally called Yola Fest, was created by Lykke Li and presented by Yola Mezcal: a woman-owned, run, and made Oaxacan Mezcal distillery that she co-founded. It featured a lineup of exclusively badass women performers, and was by far the most social-justice-oriented festival I've ever attended thanks to their collaboration with Plus1, an initiative that uses concert culture to spark social change. Thanks to Plus1 not only could festival attendees enjoy the incredible musicians, libations, and food at Yola Día knowing that a dollar from each ticket went to the Downtown Women's Center , we could also register to vote with Headcount, purchase posters signed by the artists to benefit Al Otro Lado, and enjoy a gorgeous Mexican-womxn-created art installation that benefitted the ACLU. In other words, this festival did a whole lot of good.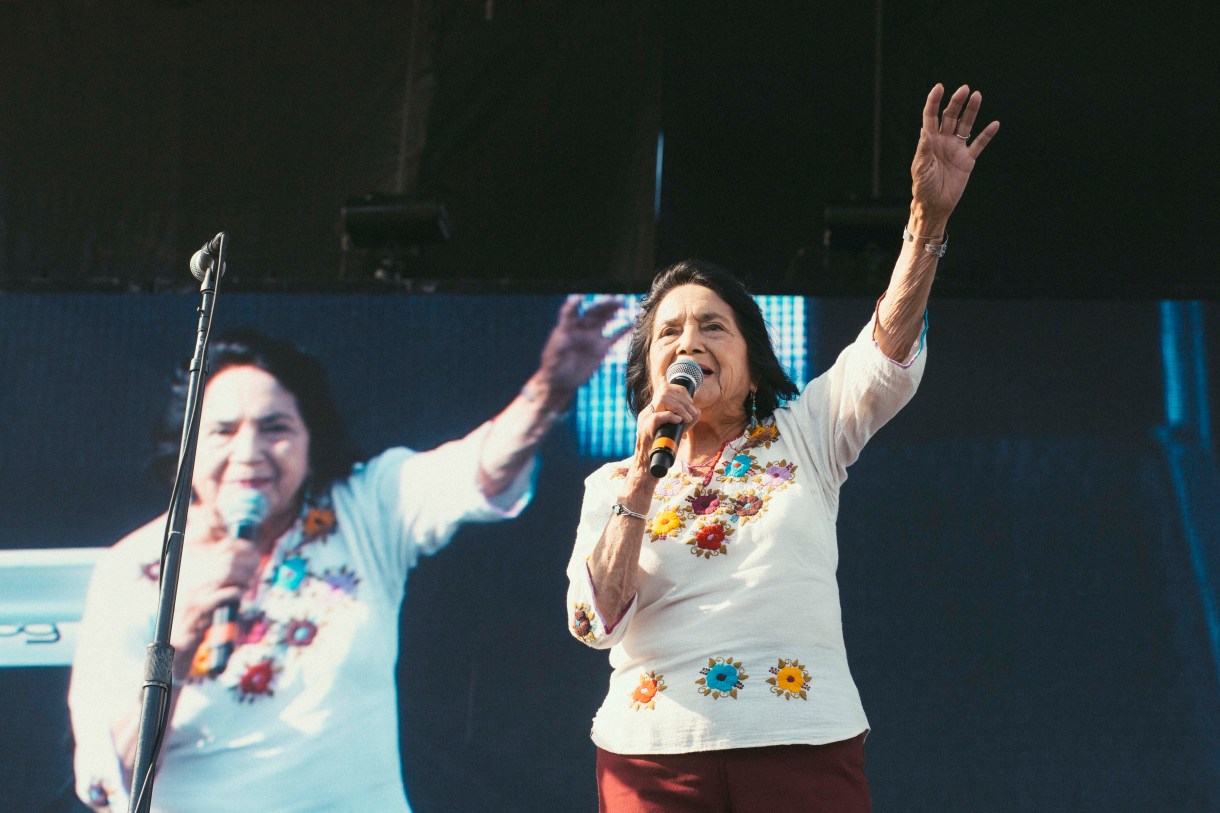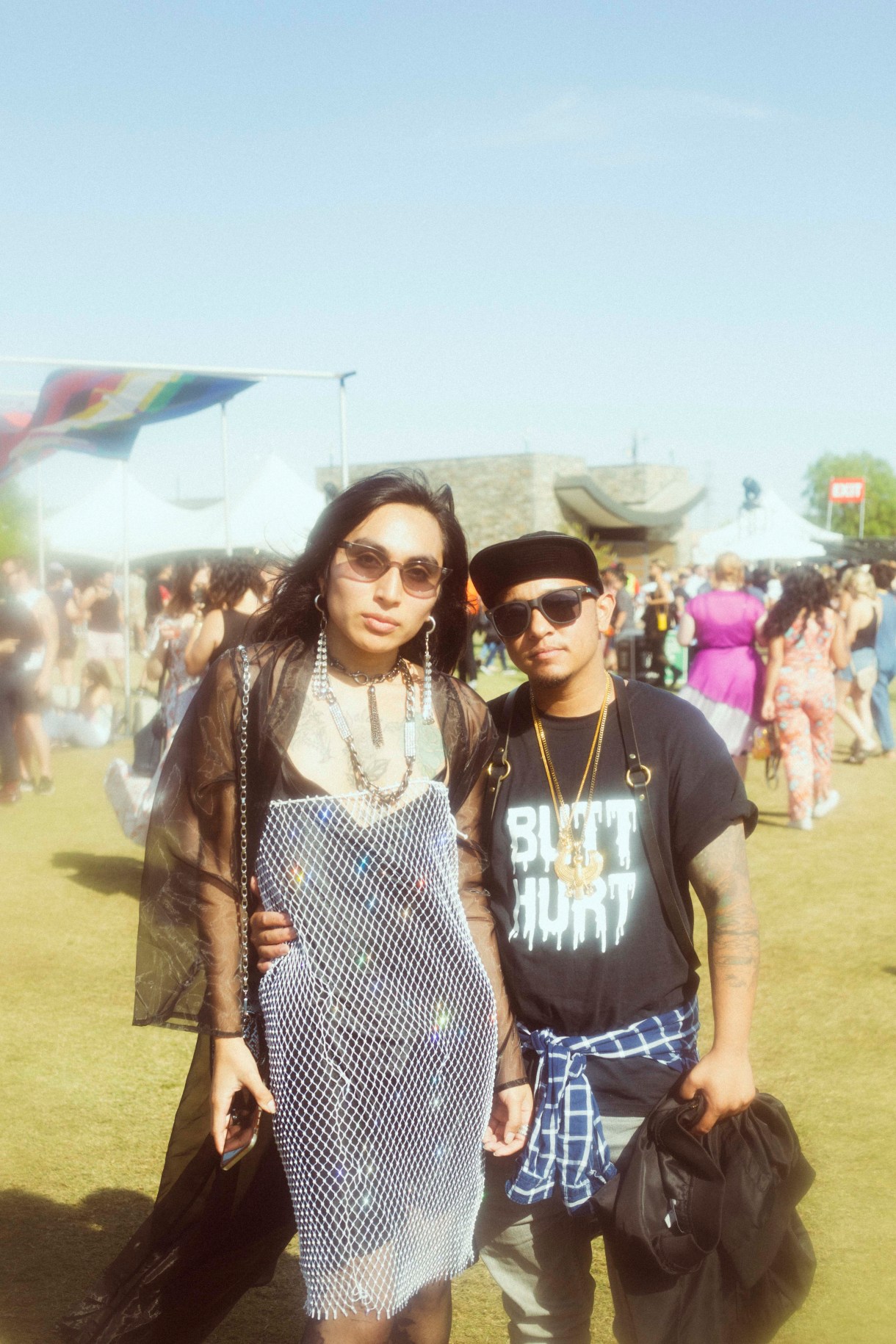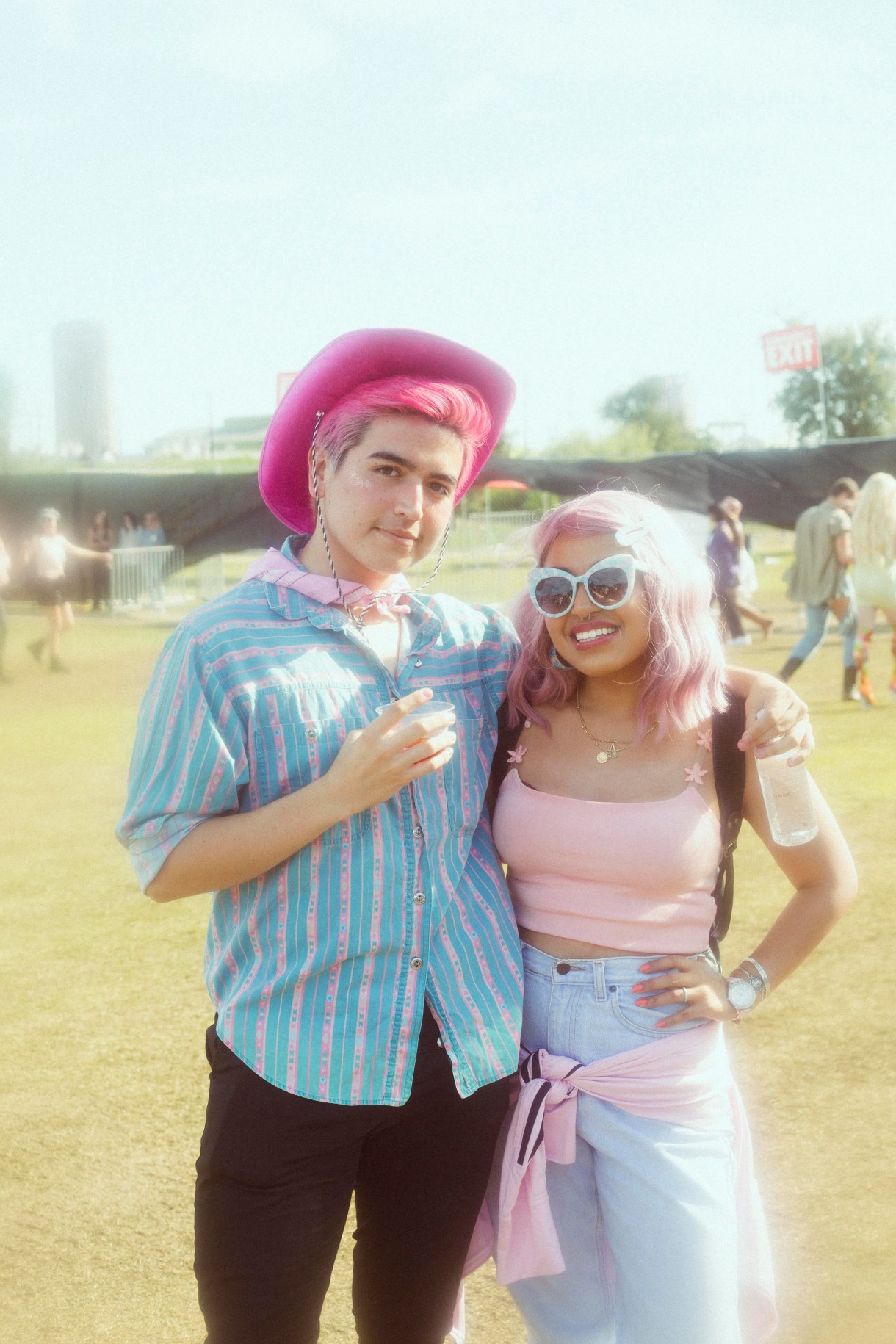 The art installation was breathtaking and absolutely one of my favorite features of the festival. It consisted of 26 flags each created by a different artist and covering a wide range of imagery, from playful and sexy flags featuring peaches and other sensual fruits, to statements about racism and immigration. Seeing a line of gorgeous flags softly billowing in the wind against a perfectly blue Los Angeles sky immediately upon entering the festival was truly a mood. It was also, of course, a perfect photo opportunity, which every good festival needs.
Kelsey Lu was the next highlight of my day at Yola Día. I'd never seen her perform before and now that that's no longer the case I am a new woman. She started her set playing cello, blending her pure, warm voice with the instrument and welcoming us on a sweet, calm note. Then things escalated. Like a woman after my own heart, Lu had a bowl of snacks on deck for her set. Mid song she reached into her bowl of snacks, plucked a tangerine (or some other small citrus fruit) from the bowl, and casually peeled and ate it, juices running everywhere, while performing. Hot. Incredibly hot. Somehow it only got steamier from there as she reached for a bag of Lays potato chips. She then opened the bag with that iconic crinkle, tilted her head back, stopped singing just long enough to open her mouth as wide as possible, and showered herself with Lays. Just shook the bag and caused a waterfall of chips that she reveled in arms outstretched.
Once she finished her chips she then continued singing as she dropped to the ground and thrust her hips repeatedly into the chips that had fallen onto the stage. For the grand finale she stood up, Lays smashed onto every inch of her body, said "Y'all really don't understand how much I love Layswp_poststhen proceeded to close out her set singing reverently, eyes closed with a chip crumb smack between her eyebrows almost like a deliciously crispy third eye. It was incredible, truly unforgettable, and made me very hungry so the next stop was lunch.
I kept seeing people walk by with gorgeous trays of fried potatoes and discovered they were coming from the Lil Deb's Oasis booth so we made our way over. Ten minutes later I was in festival food heaven with a plate of perfectly fried chorizo topped papas bravas smothered in two sauces and topped with chiles, pickled red onions, and green onions. We also got an order of fried plantains buried under a mountain of black beans, cheese, avocado, salsa and a few other delicious things. I've been to over 20 music festivals and this was the best food I have ever eaten at any of them. If this is what festival food looks like when women are in charge of every aspect, I never want to go back to the old way again.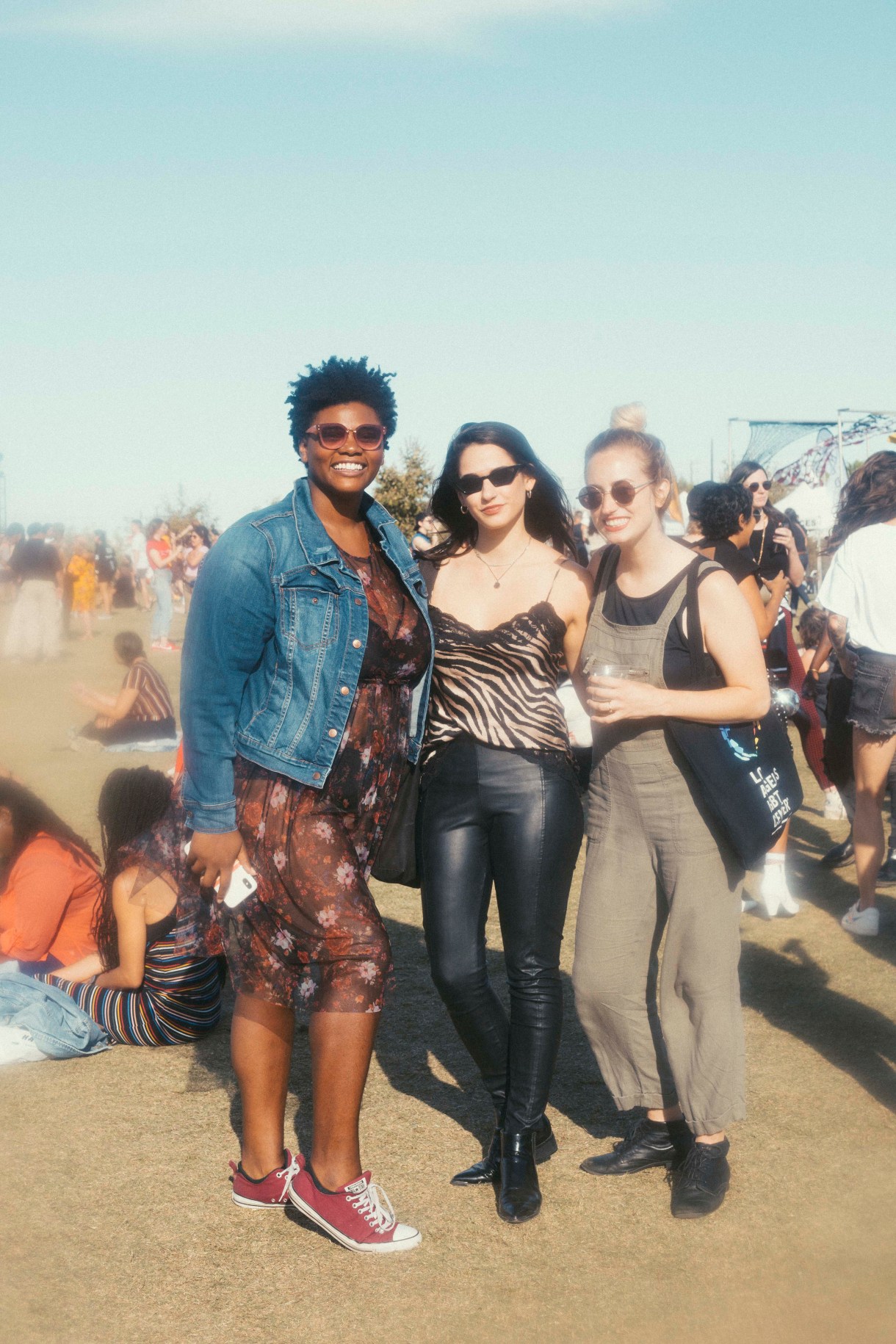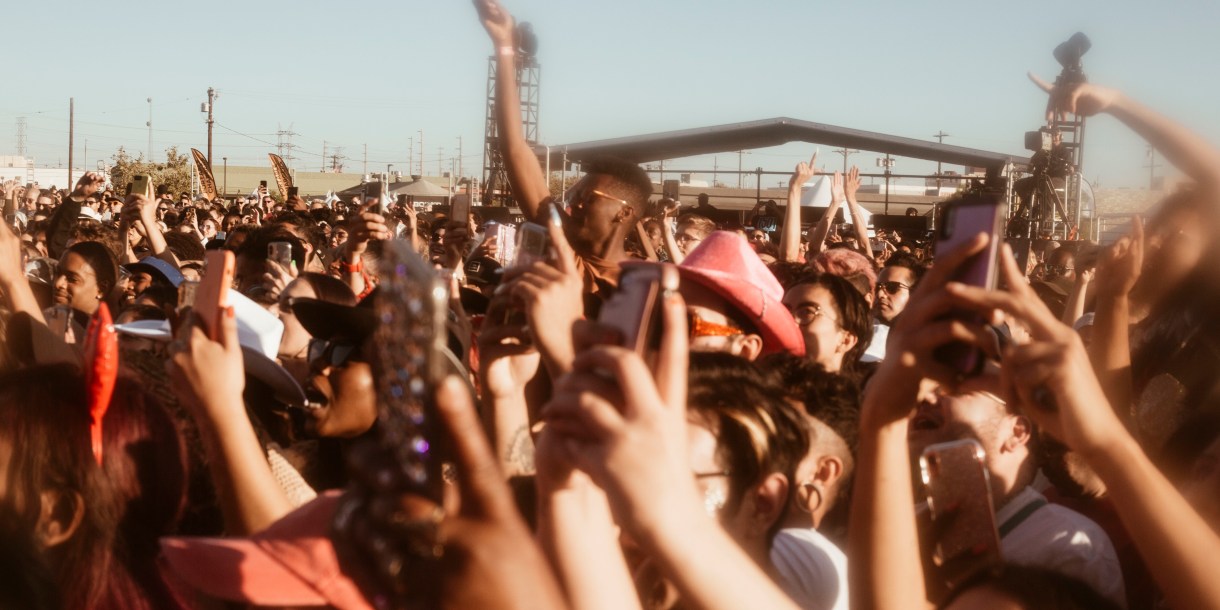 The absolute untouchable highlight of Yola Día fest for me was Megan Thee Stallion. This woman has no right to be so unbelievably talented on the mic, so beautiful she makes jaws drops, AND expertly skilled in the craft of twerking. I stan. The minute she stepped on stage, the crowd went wild. People were fighting to get to the front, screaming lyrics left and right, and damn near fainting every time she dropped it low. Which she did often, because she truly loves her fans. She makes twerking look so easy you'll go home and play yourself trying to emulate her in the mirror. (You still cute though!) I mean, this IS the woman that gave us the gift of hot girl summer. I will never forget the joy that was being surrounded by hundreds of people singing along to Simon Says and Freak Nasty, pulling out moves we knew might make our backs go out in protest but not giving a single fuck about it. There was complete devastation when Megan's set ended. Honestly I still haven't recovered.
While I admittedly can't call myself a fan of Courtney Love's, I do know her reputation and importance, and it was amazing to see so many of her fans watching their dream of seeing her perform live come true, and really that's what the magic of this festival was for me overall. So many women were able to see their music icons in a lineup where they weren't the minority. That just doesn't happen at large scale mainstream festivals. Women were centered here in every aspect, on stage and off, behind the bar, on the security team (I have never been more politely asked not to drink too close to the art), at every level of organization it was women making the calls and making Yola Día happen, and it was so powerful. in many ways, it was the festival I simultaneously always wanted and didn't know I needed. Yola Día 2020 can't come soon enough!