On Friday, we took to the streets of Washington D.C. with a huge queer dance party. From the people who did the queer dance party at Ivanka Trump's house and the Daddy Pence Protest, it was a collaboration with Collective Action for Safe Spaces, Trans Women of Color Collective, Many Languages One Voice, Queer Resistance, CODEPINK, 350 DC, Queer Bloc (People's Climate March), Empower DC, DC Jobs with Justice, and Taking Actions.
To kickoff the weekend of revolution from the People's Climate March to the May Day actions, we took a dance tour of D.C. by some of the institutions that continue to oppress us.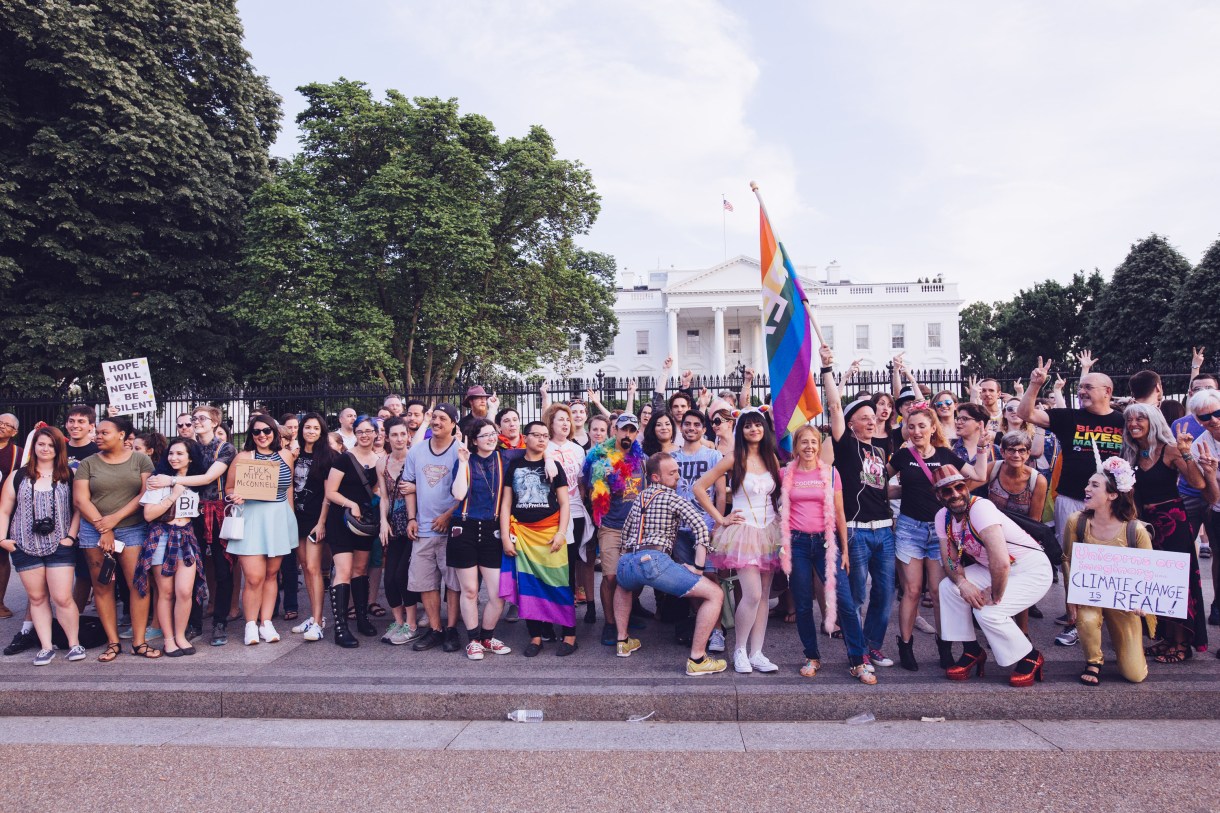 We kicked it off at the White House where we learned the dance to do at every stop:
Then we hit the streets.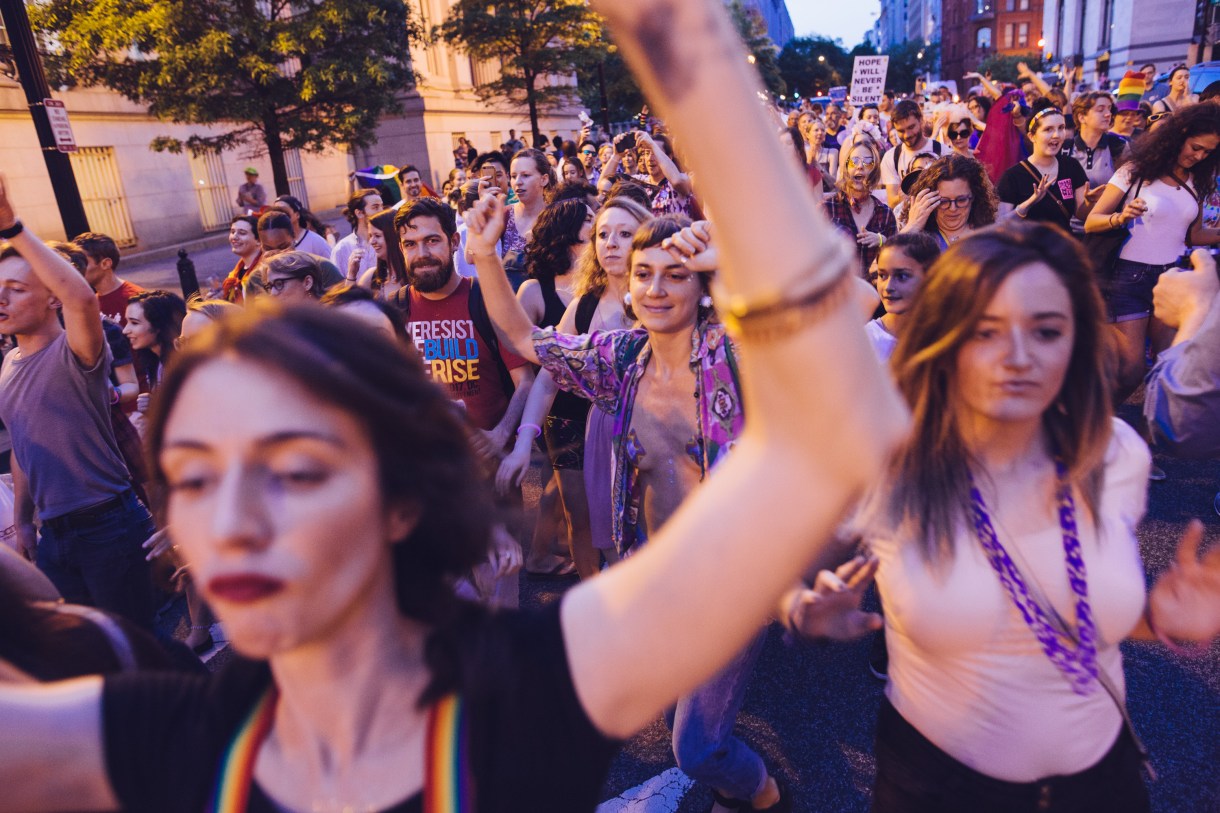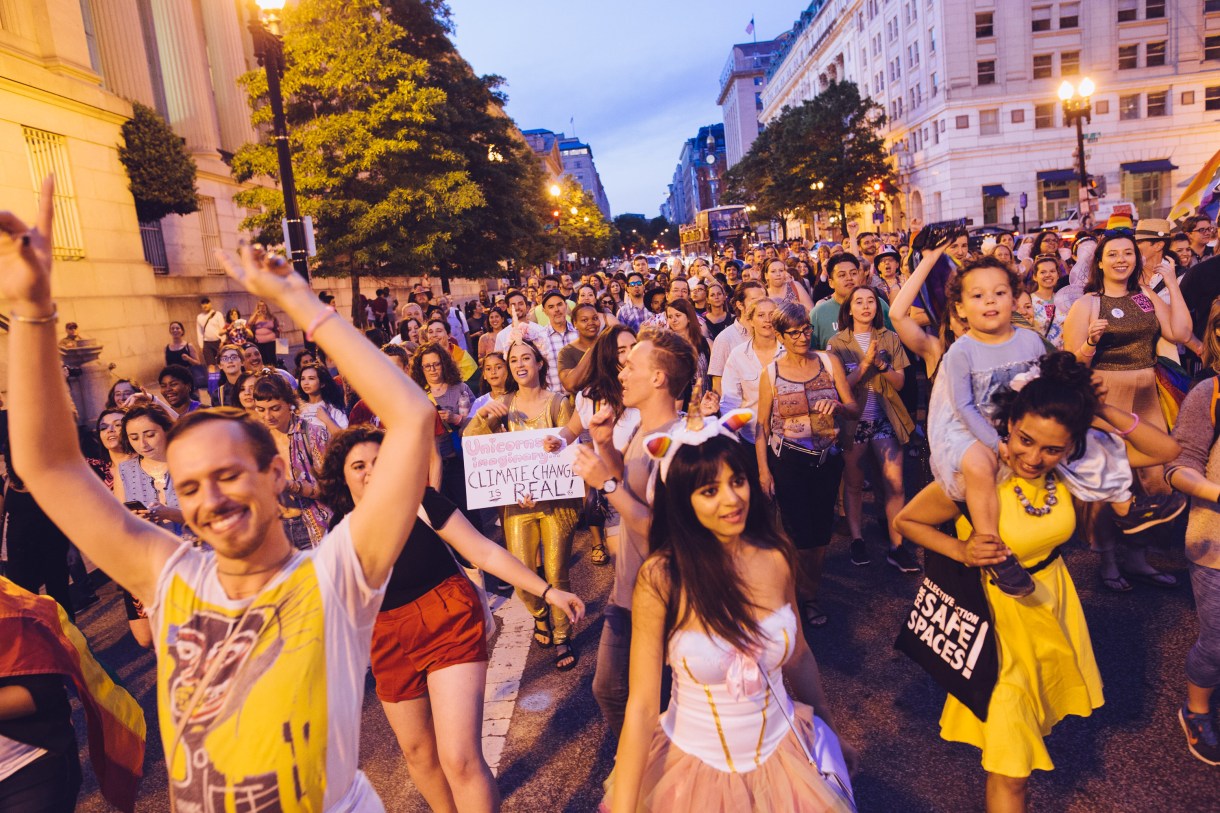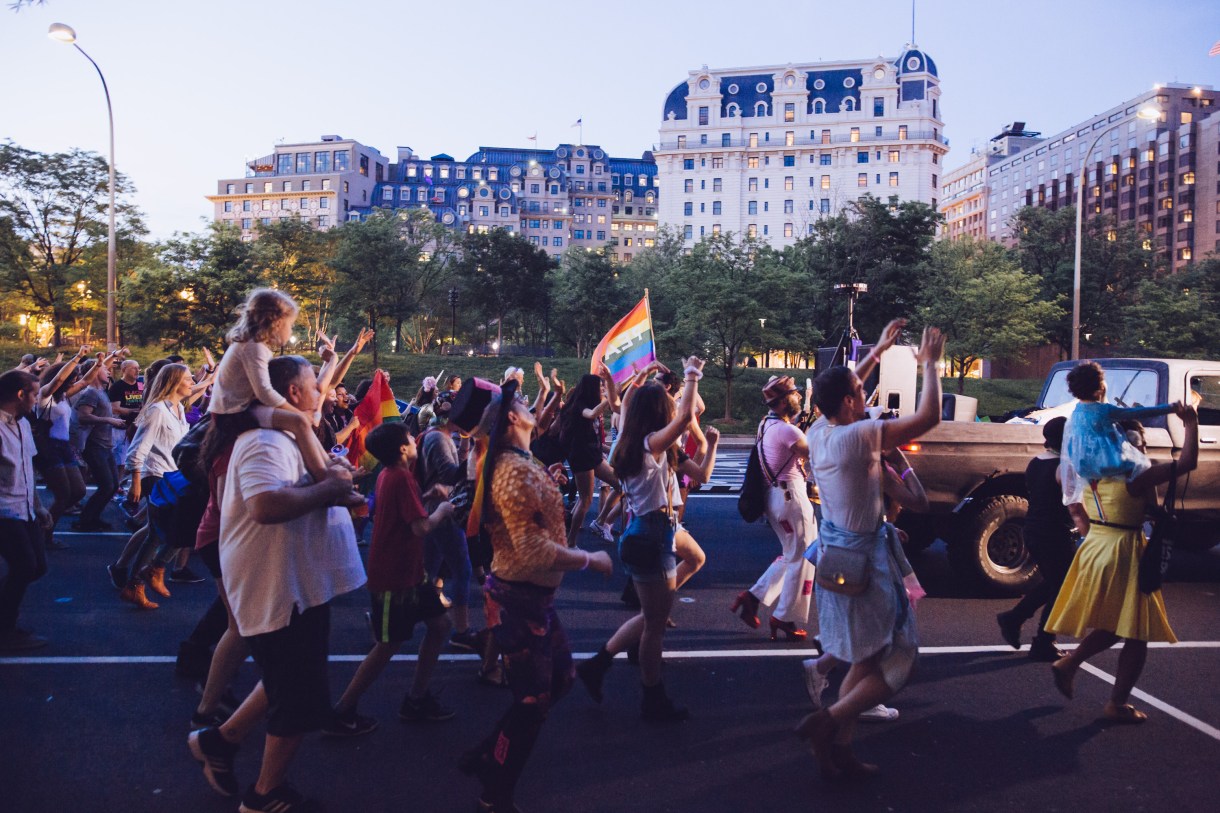 Next stop was the Wilson Building, or Washington D.C.'s city hall where speakers talked about the importance of building a sanctuary city and also about the movement to get D.C. to divest.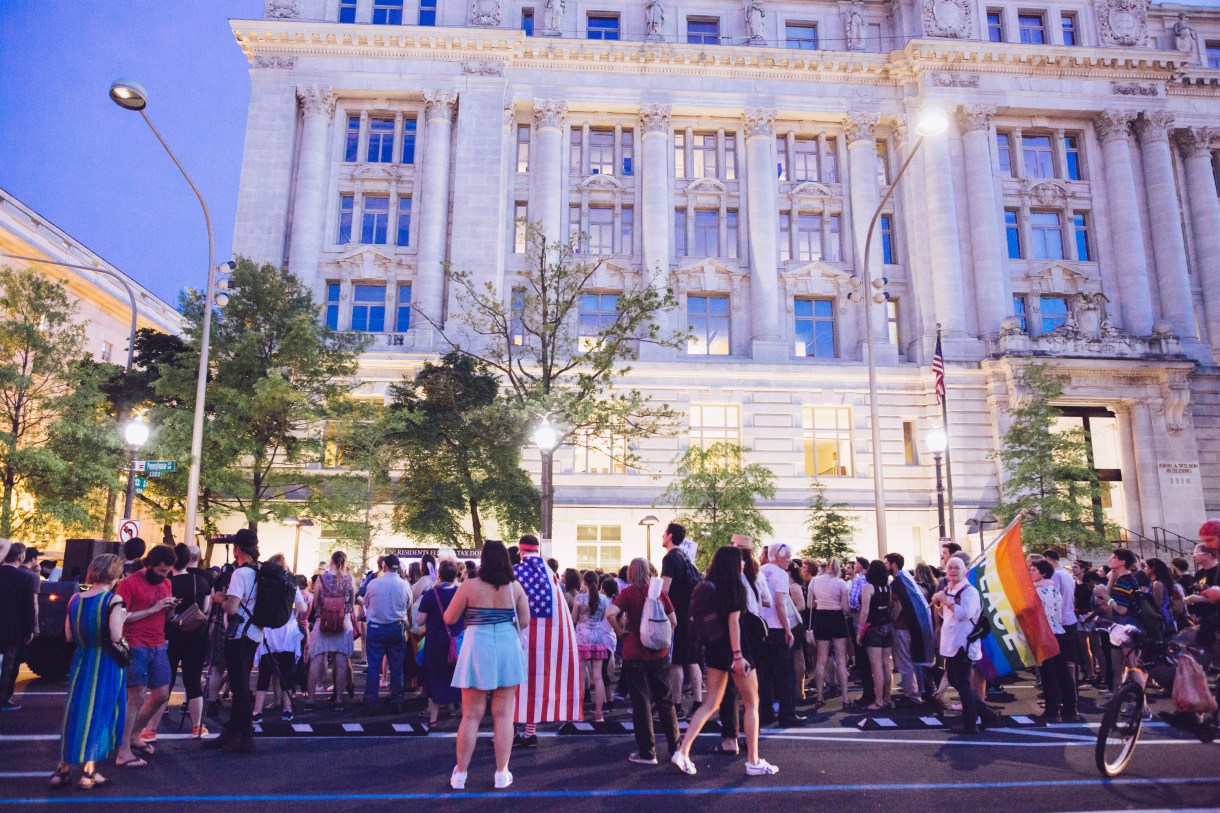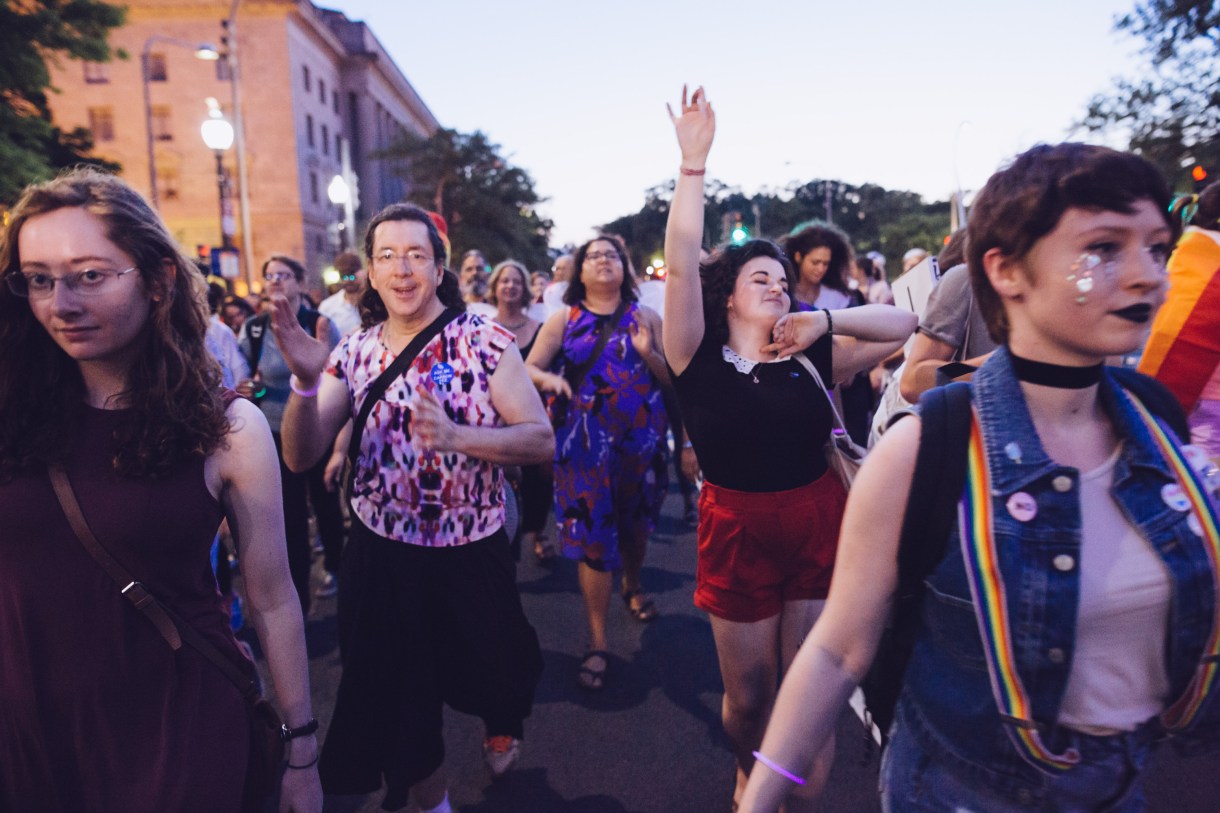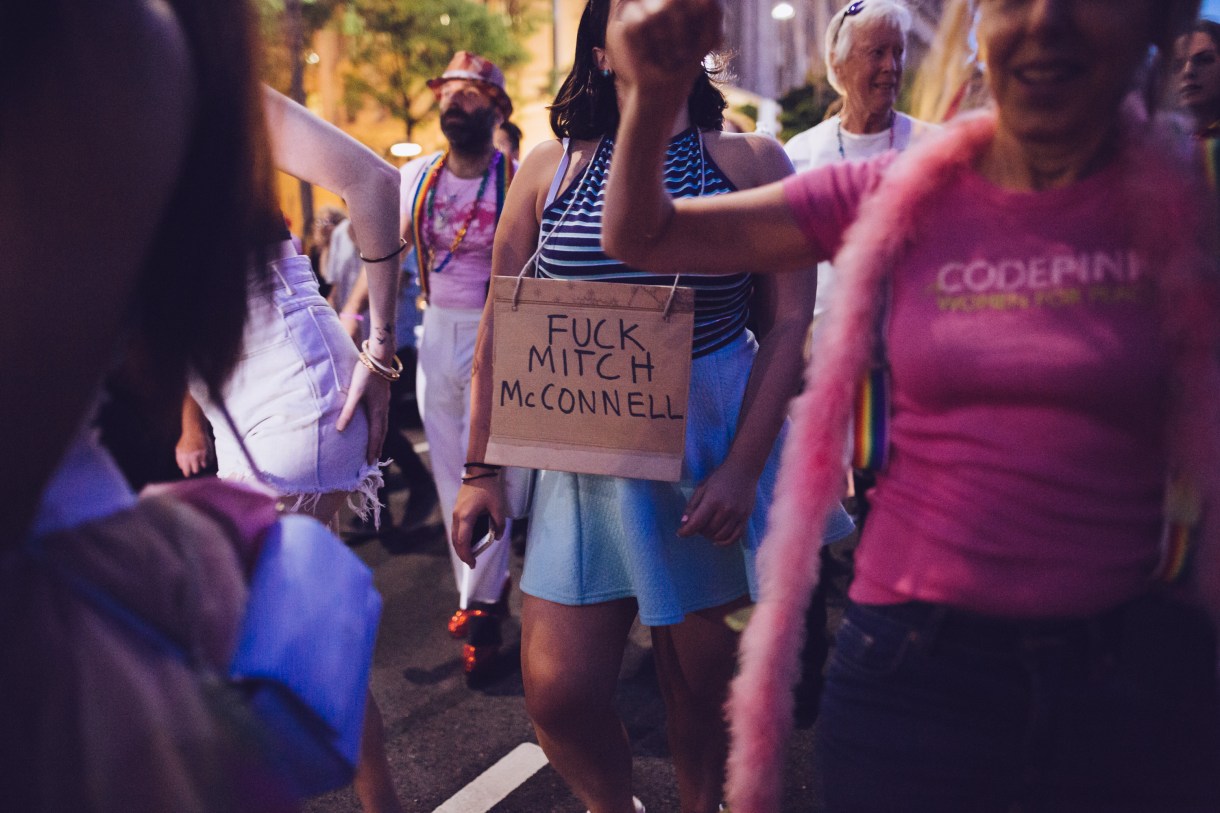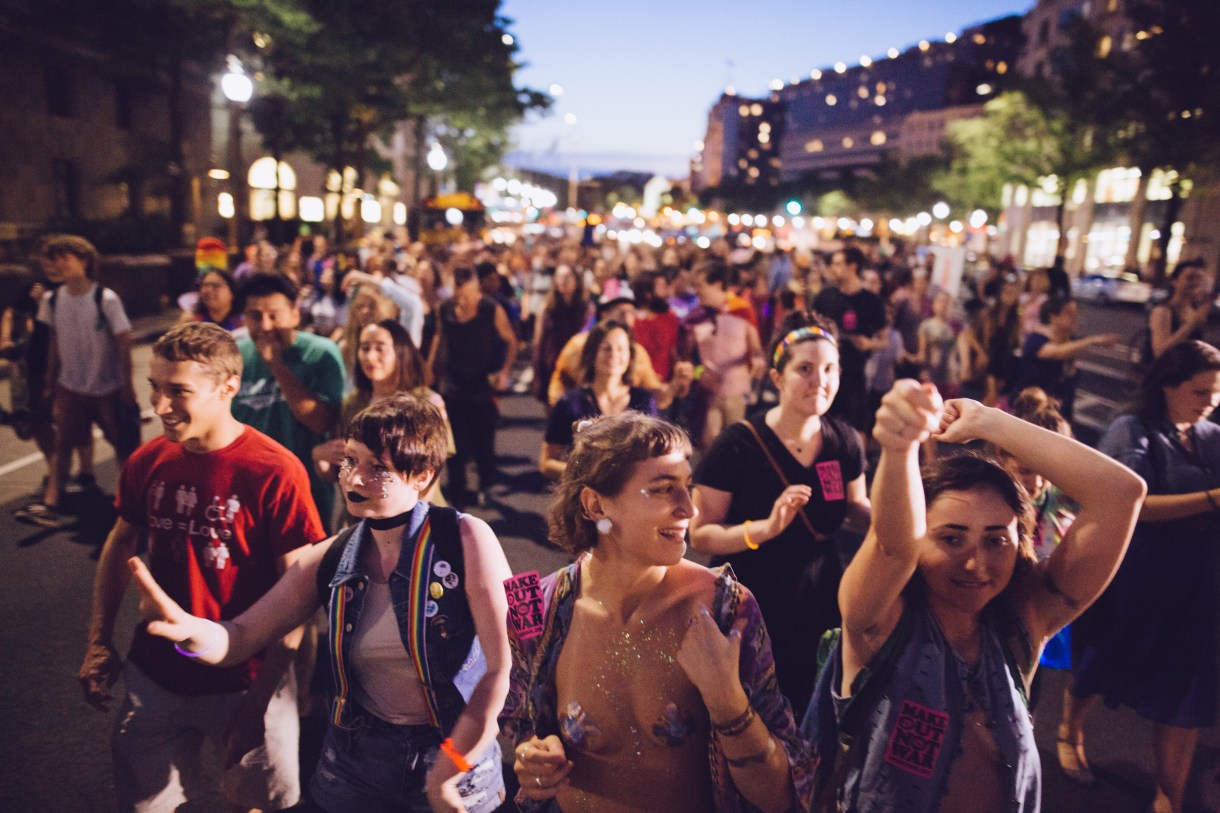 Then we stopped by the EPA and yelled at Pruitt.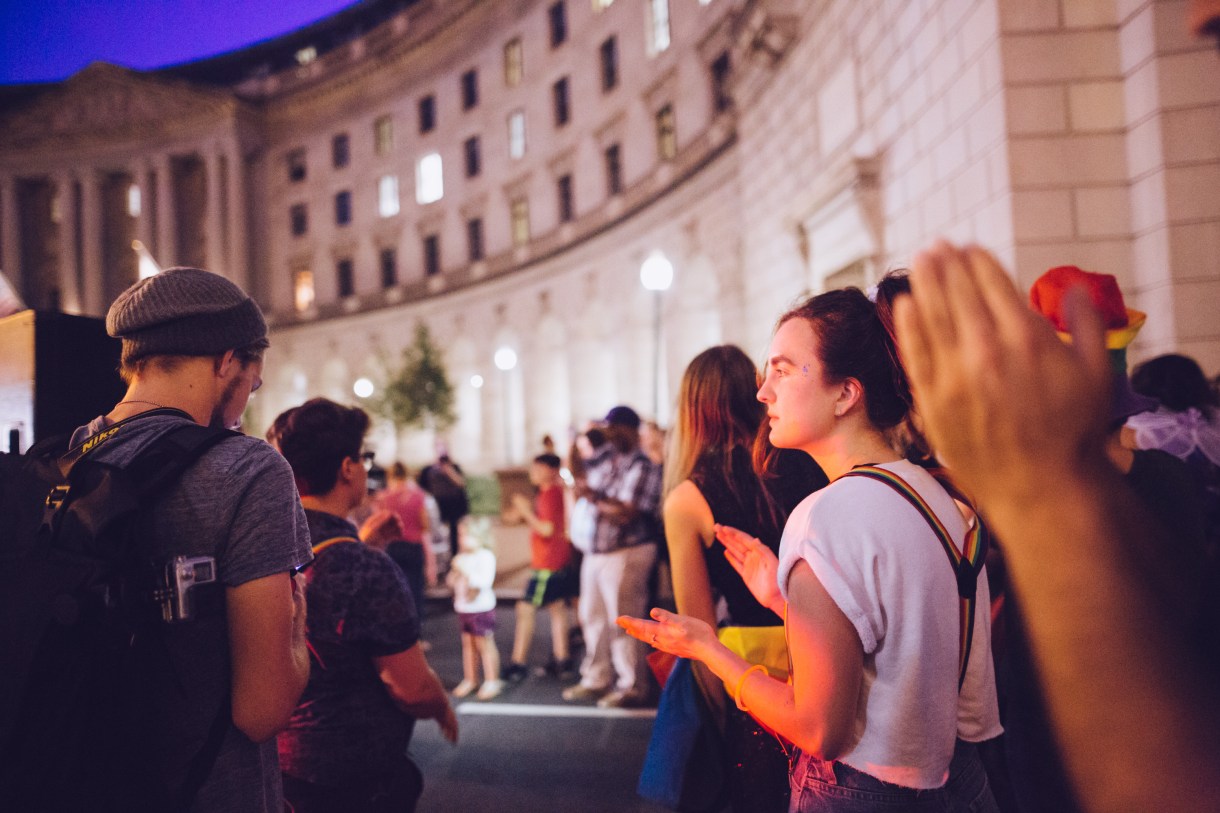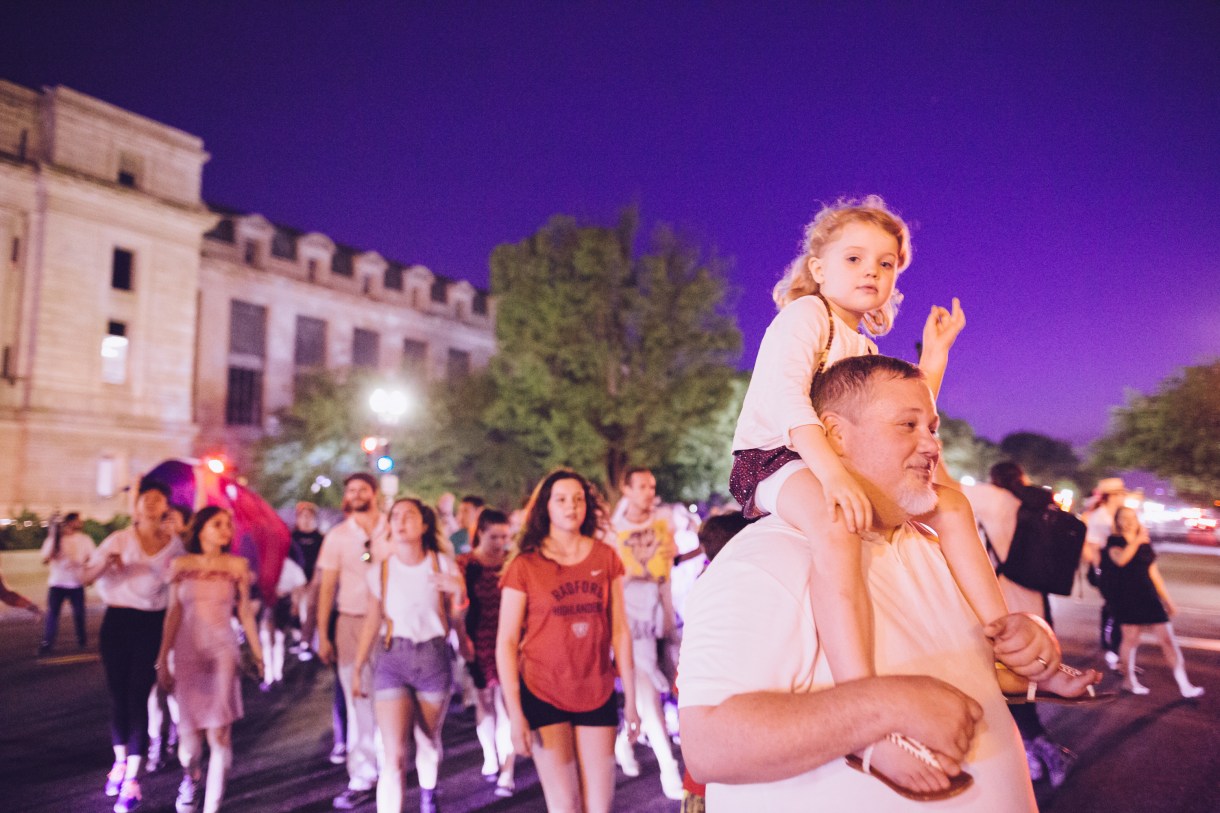 And then to the Hall of Justice where Lourdes Ashley Hunter, Executive Director of TransWomen of Color Collective, delivered this speech — and YOU NEED TO WATCH THIS VIDEO.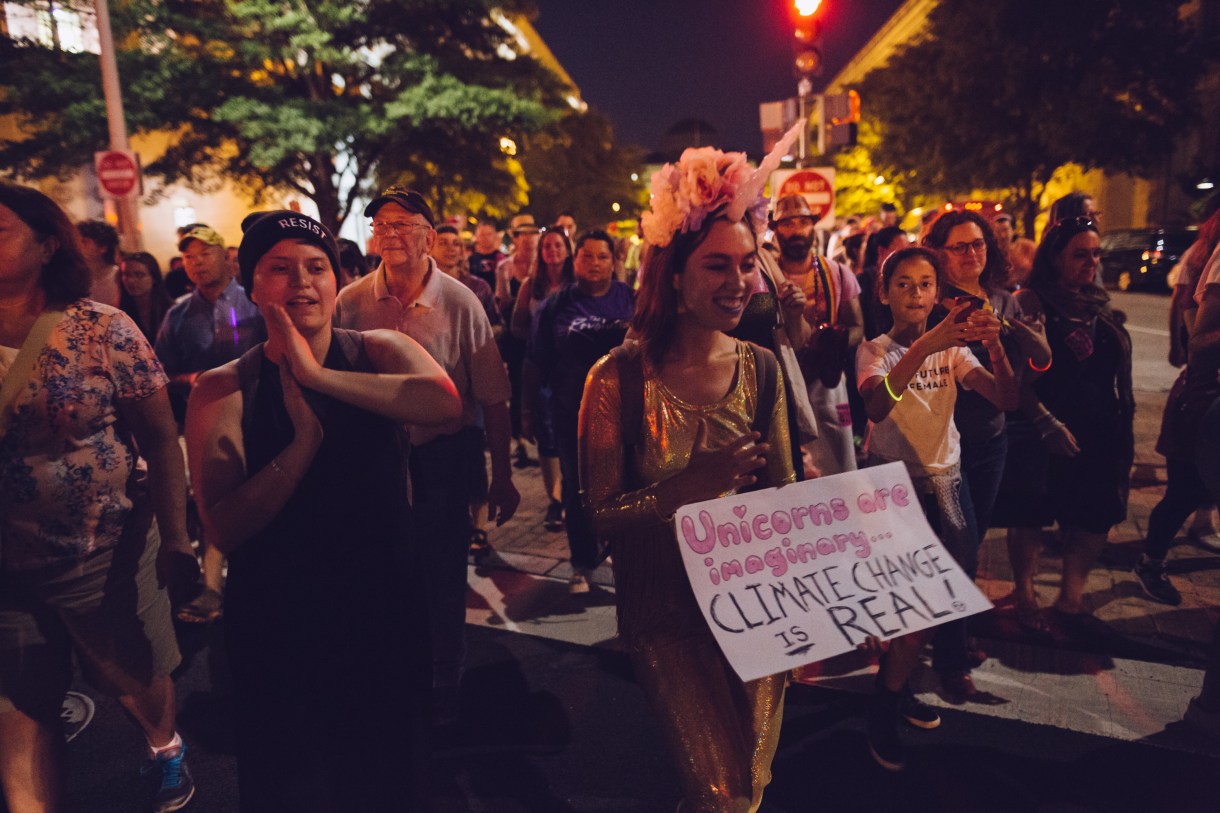 And finishing it off at the Trump Hotel.
Here Jessica Raven, Executive Director from Collective Action for Safe Spaces, talked about fighting sexual harassment and assault through reporting our stories and coming together to build safe spaces.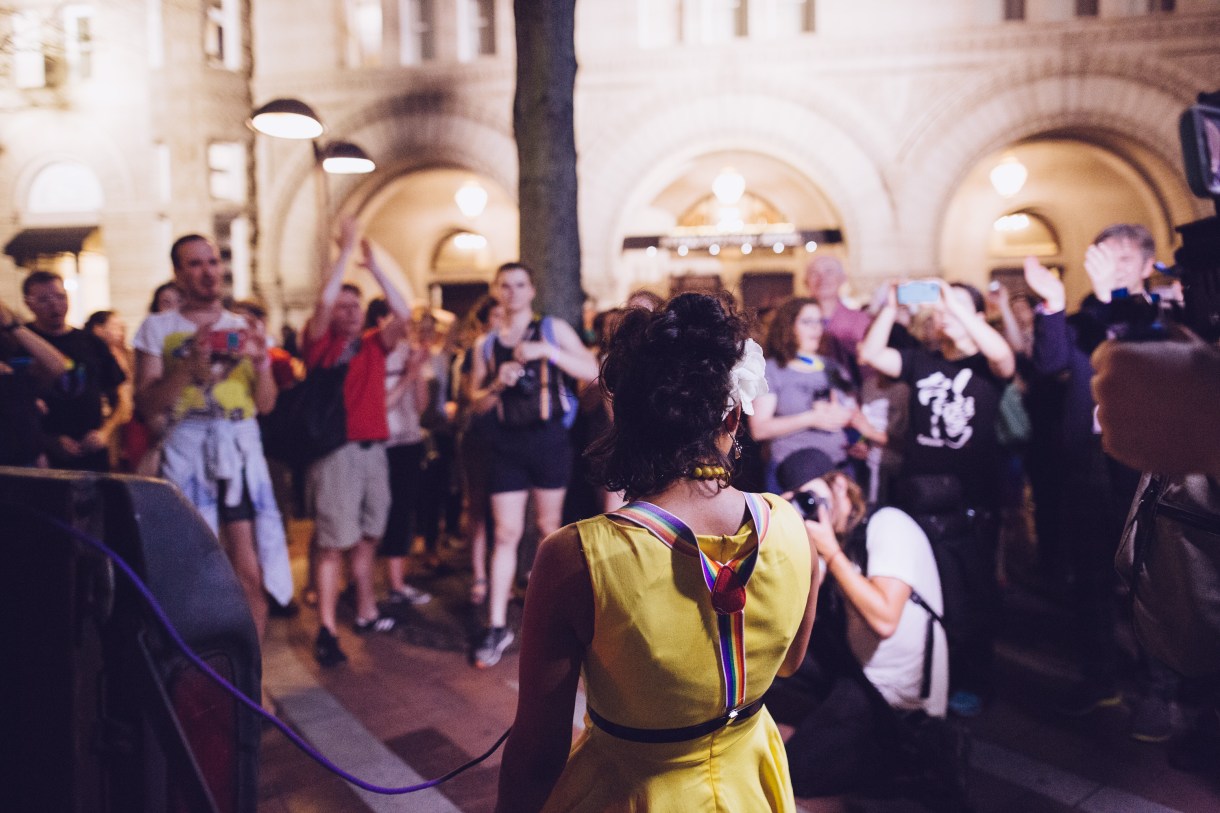 When we (or our siblings) are under attack, stand up DANCE BACK.
Head here to find out more about this event and to follow the groups to join the next one!