Hey y'all!  I'm back from the frontlines of Dinah Shore Weekend where thousands of queers descended on Palm Springs to soak up the sun and make lifelong friends.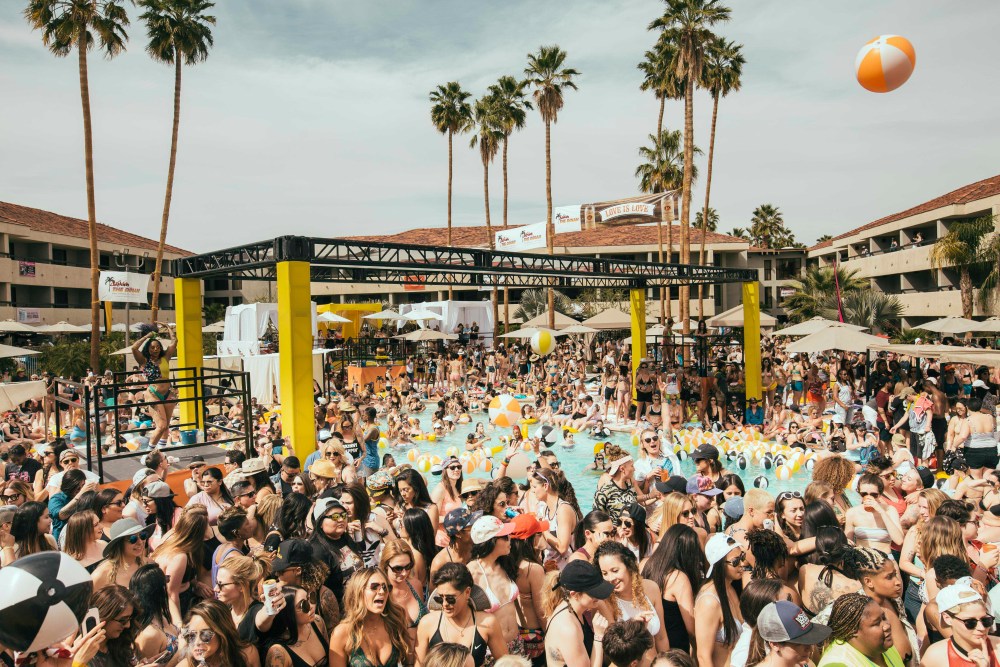 From afar (and also from close-up let's be real), Dinah looks like a sea of lesbians whilin' out getting sunburnt. Now, that's either your dream or your hell depending on your feelings about sun, pools, and parties.
This year, I talked to some Dinah Virgins (the official term for first time attendees) who took the plunge and made it out. They all found that while yes, it is about sun, pools, and parties, it's also about community and coming together.
What they had to say really echos my experience every year – people are super friendly (like really, really friendly), you'll be totally fine if you show up alone, and WEAR SUNSCREEN.
You'll probably have a blast. If you don't like pools, parties, and crowds (which is totally fair and relatable), you can enjoy these photos from a comfortable distance!
Feel free to play "Soak Up the Sun" as you scroll.
Here are the interviewees!
Interviews have been edited for clarity
What did you expect Dinah to be like?
Amanda: I didn't actually know what to expect – I had seen things on television and movies. I'm from a very small place so the idea of coming to Dinah was intimidating but very exciting.
Jacqueline: Whillin' – and it is!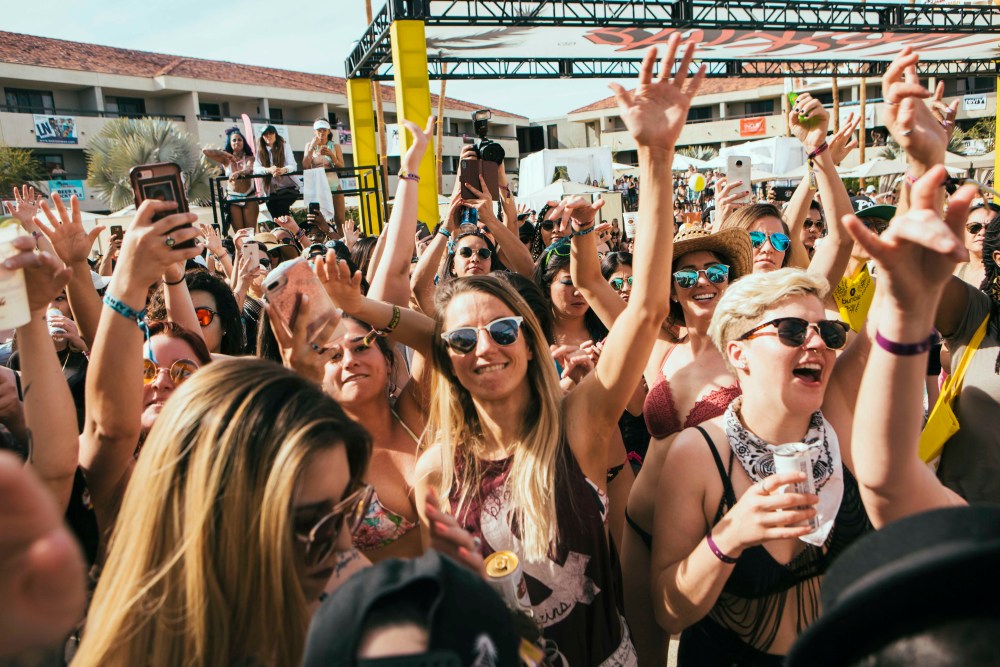 And how is it?
Dom: I expected just insanity and craziness nonstop  but what I'm learning is that it's that but so much more. It's also about connecting with people – I've met like 4 or 5 really key people that I've just connected with – it's more than just insanity.
Gena: For sure, same thing – I definitely thought it was just going to be a sea of lesbians – just craziness I don't even know but I've definitely made some new connections, some lifelong friends.
Jacqueline: It's great! This community of women from all around coming together with good vibes and good music
Lyn: Yeah – it isn't just all about women it's about everyone as a community. I've seen a lot of different people here and I'm glad that I'm comfortable here!
Jacqueline: Yeah, very comfortable.
Amanda: I had the best time – really good people and really friendly. Everyone is just really excited to be here and the music has been amazing! It exceeded expectations and I'm really excited that I actually came.
Vanessa: I feel amazing about it but I'm exhausted but it's amazing!
Arla: Yes – it's totally amazing. I'm just soaking up all the great energy and estrogen.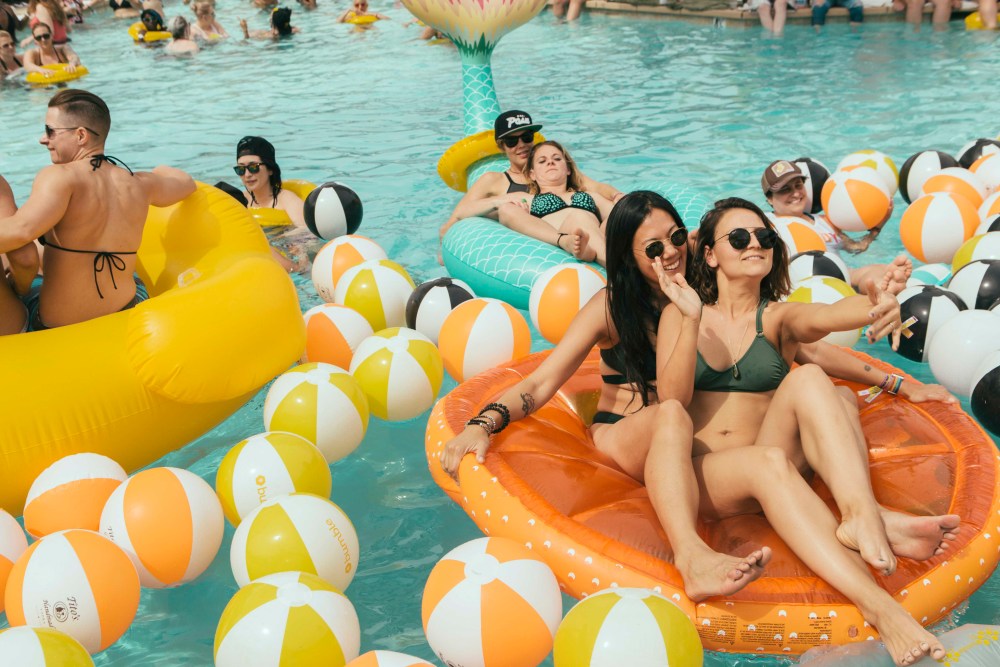 What's your favorite part so far?
Vanessa: I'm loving that today we woke up early enough to do it properly!
Arla: My favorite part has been how friendly people are with just chatting and smiling!
Will you come back?
Arla: Yes and I'll drag like 10 more people!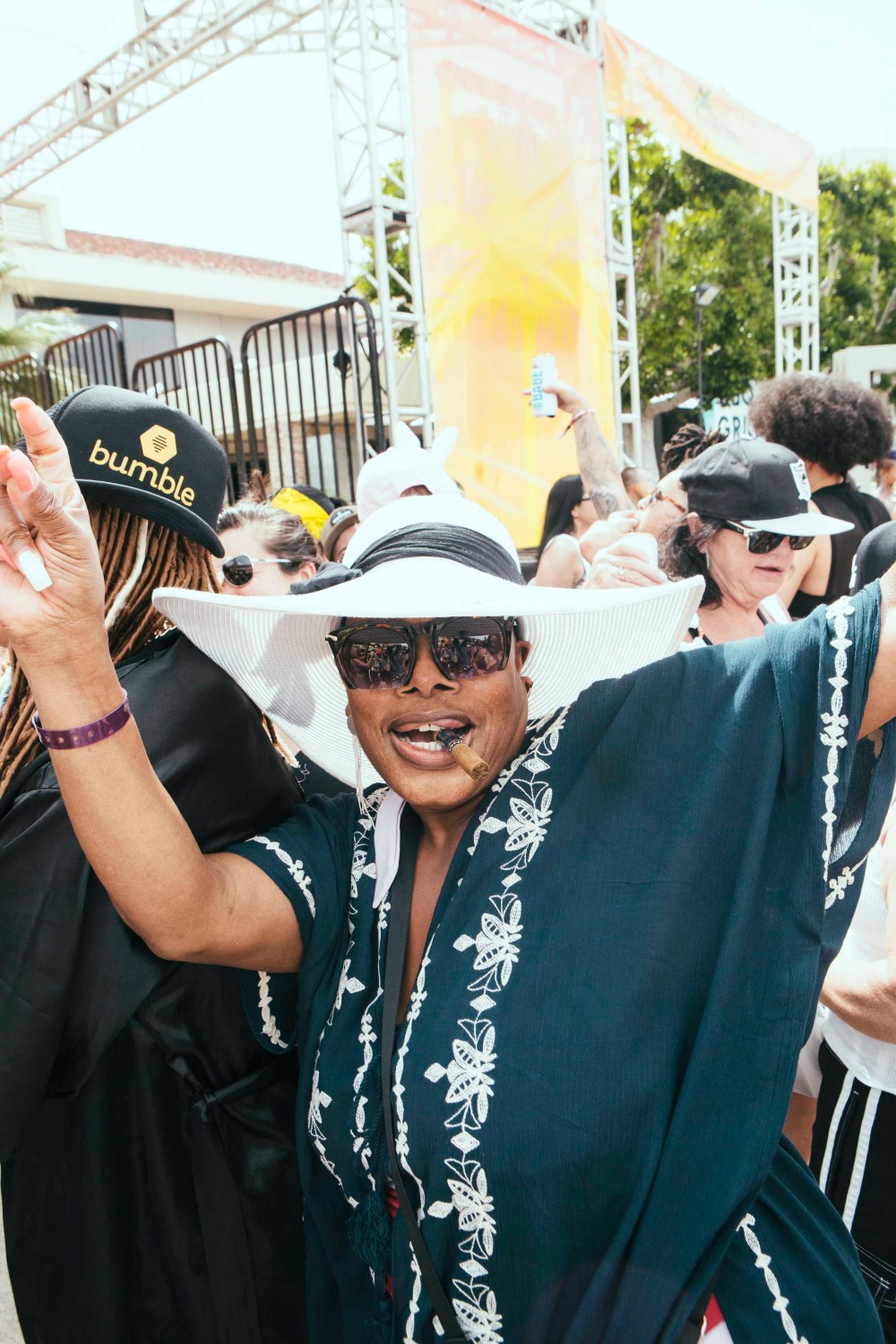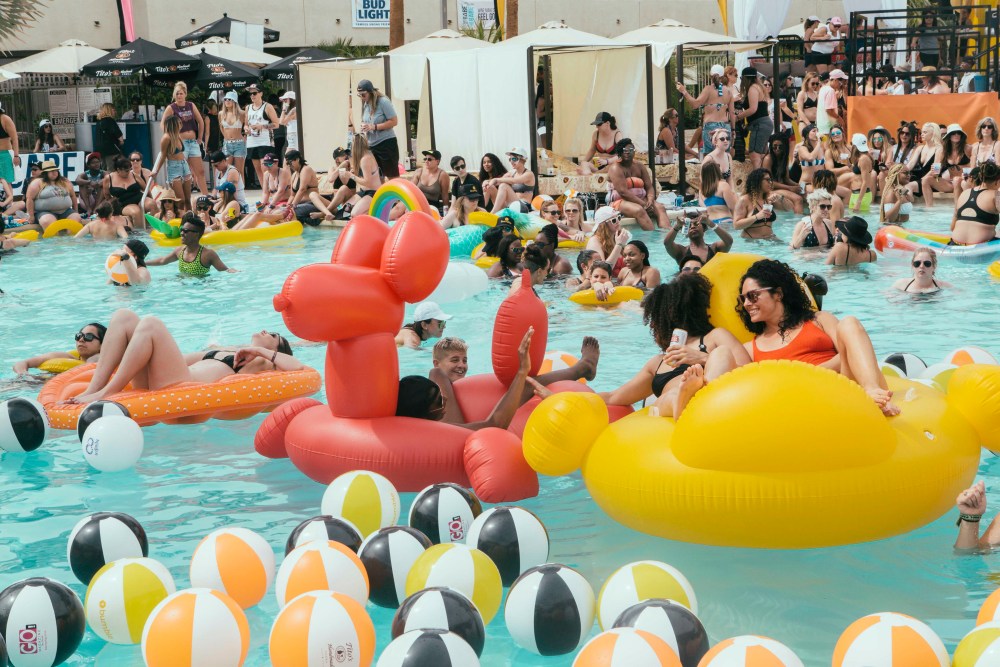 Advice for future first timers?
Amanda: Just come with an open mind and excited to meet people because you're going to meet people from different scenes around the world and I think that's really important to get exposure to that!
Jacqueline: Sunscreen, food, eat before you drink, get plenty of sleep. Don't sleep in between the pool party and going out because you won't rally
Lyn: Just like me – I didn't rally yesterday. 
Dom: Bring sunscreen like nobody's business because it's hot and the sun will literally burn you no matter what color you are.
Gena: Let your freak flag fly – it doesn't matter, have fun and be yourself! I just feel like there's so much love around everyone is just having a good time connecting.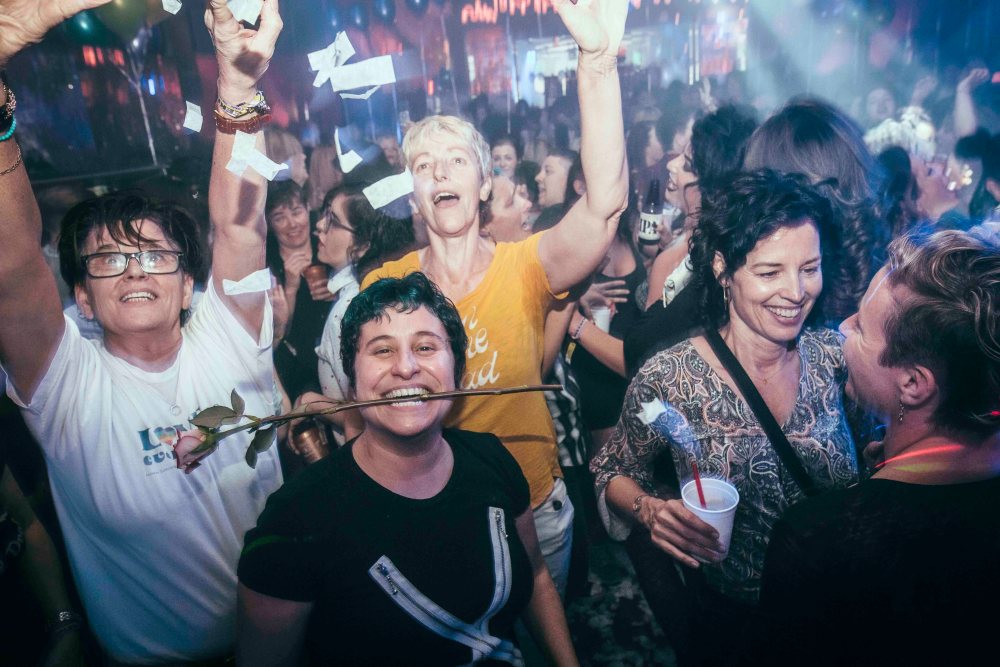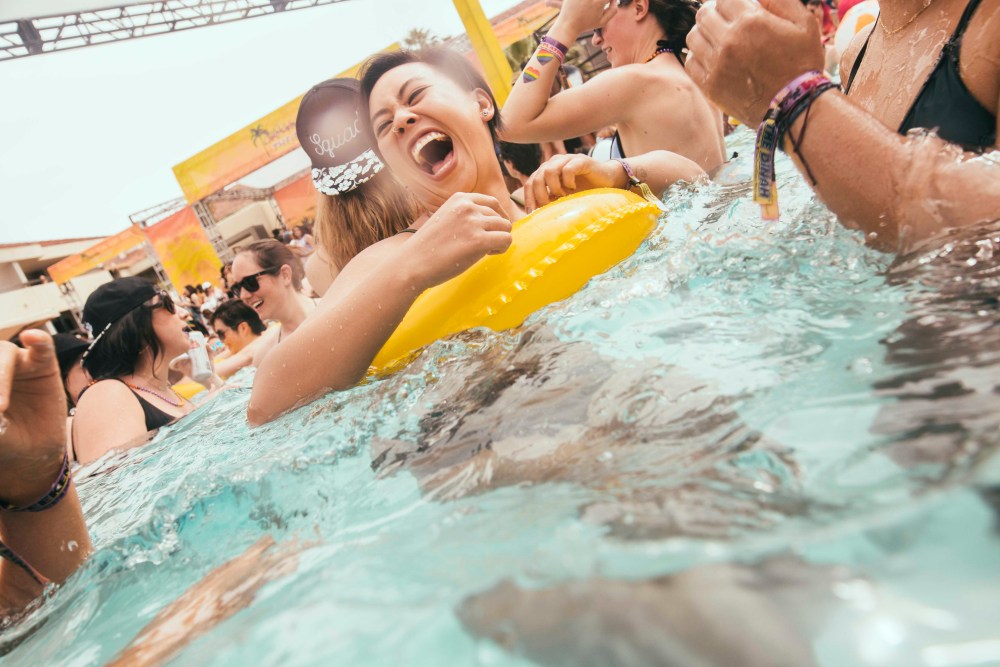 Seriously y'all like if you don't take anything else from this article at least WEAR SUNSCREEN AND DRINK WATER. Nobody needs a dehydrated lobster.