Anna, Abby, Clara, Martha, Lucy, Charlie, Simon, Franklin / Pittsburgh, PA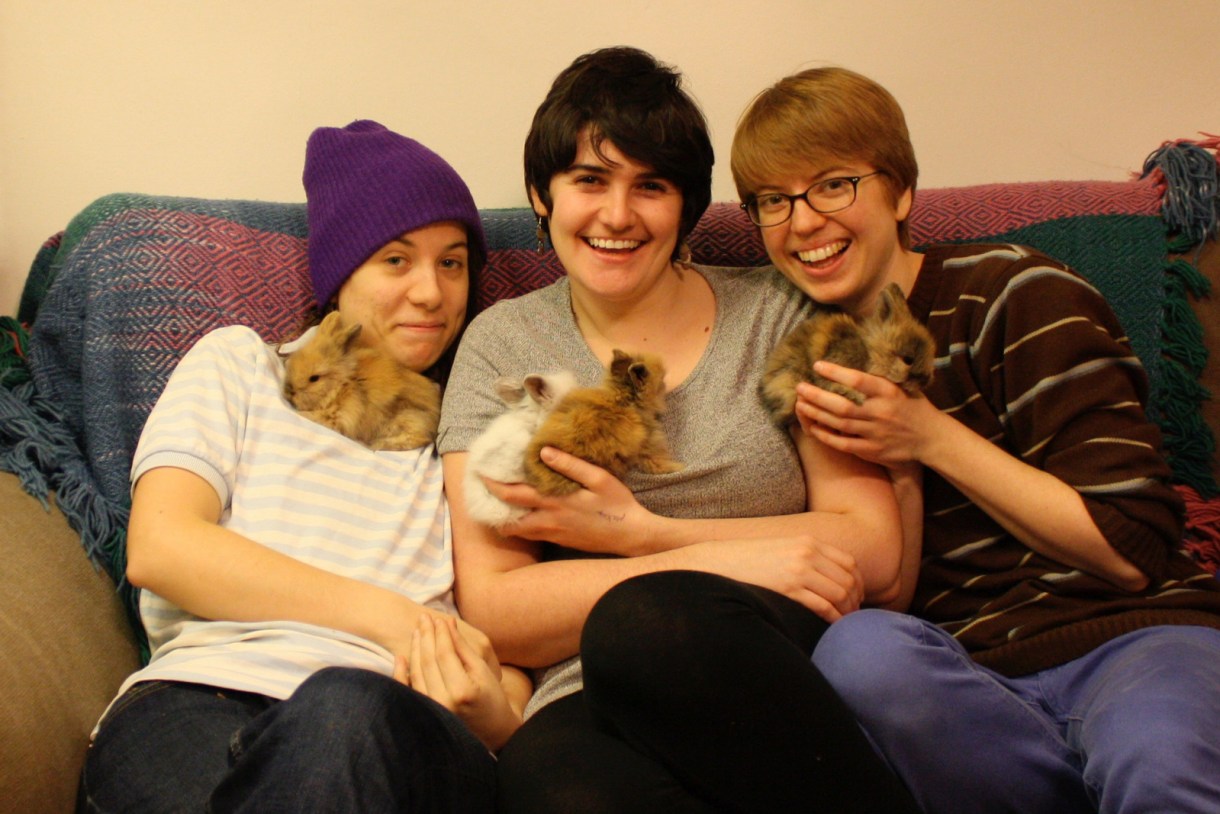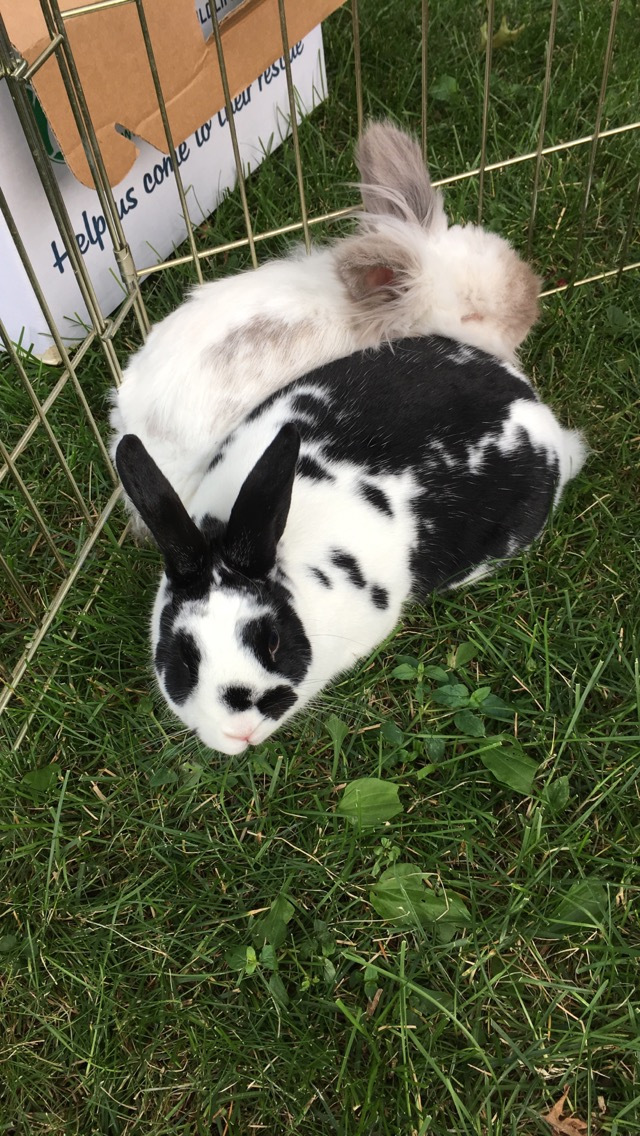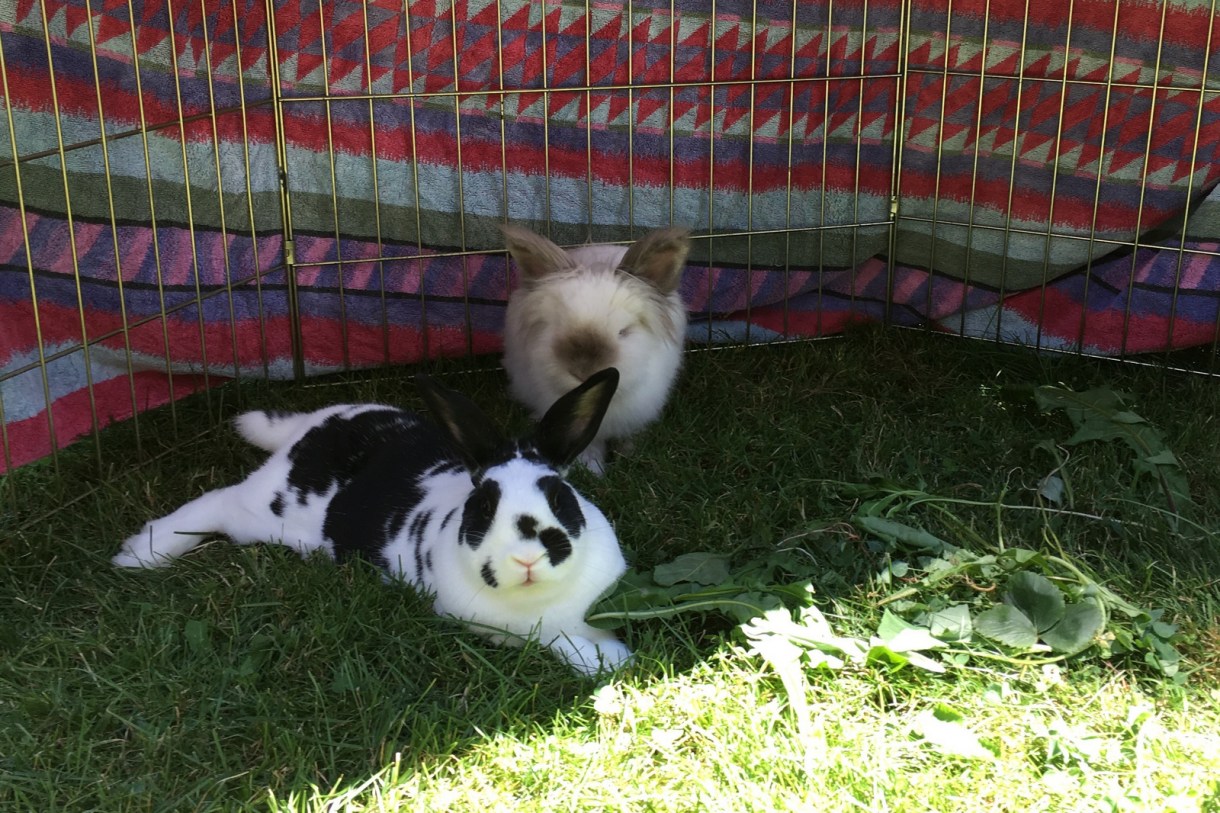 "We fostered 4 baby bunnies! They grew up friendly and fluffy and perfect. We adopted Lucy so she could be best friends with our other rabbit, Franklin. They spend their time spooning, eating basil, and hopping in the grass. We spend our time narrating their every move in funny voices."
---
Michelle, Apollo, Tigger / 26, 3, 5 / San Jose, CA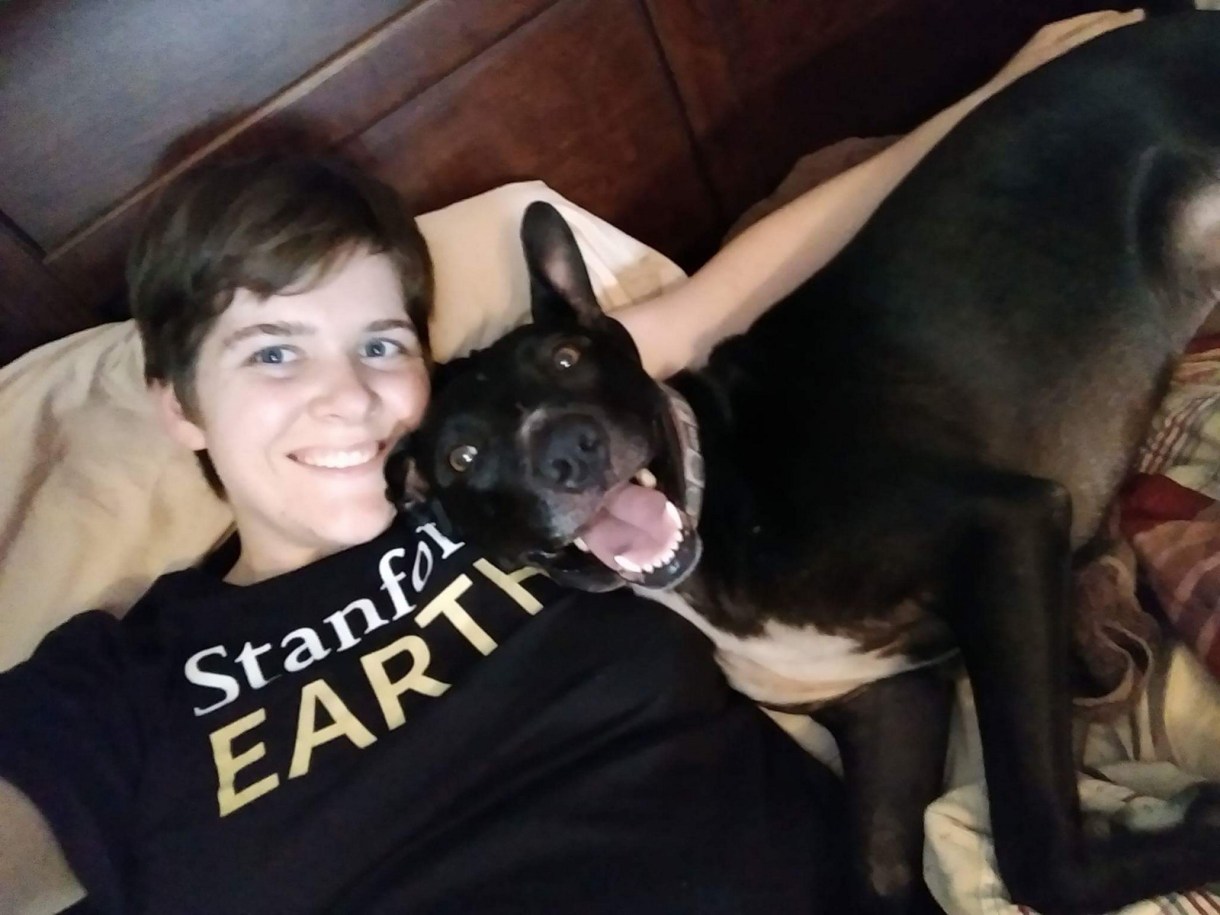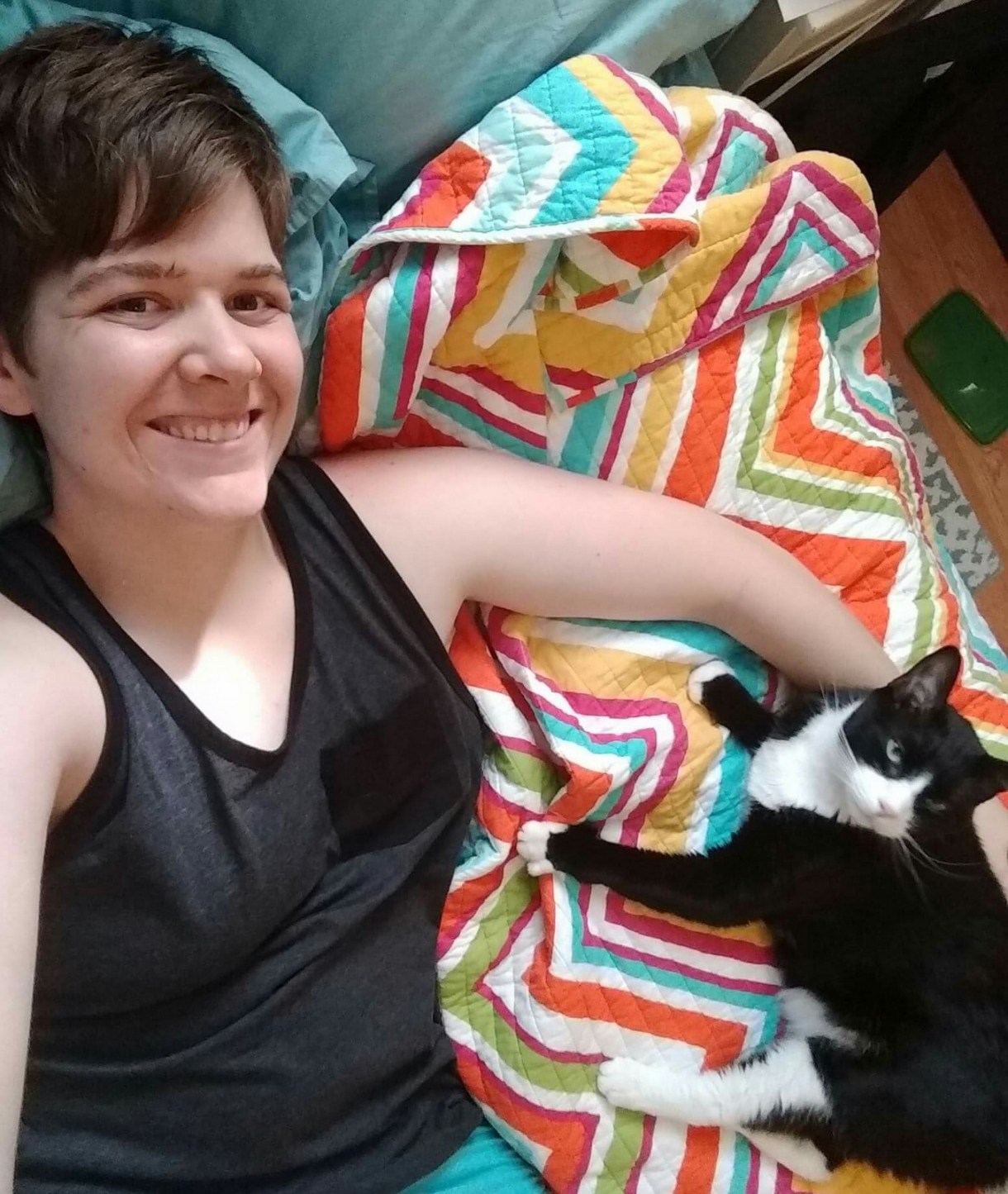 "My (Jessica's) mother rescued these two kittens off the streets and they instantly became part of the family. I named them Apollo and Artemis because I wanted a brother and sister name (and Artemis is my favorite character from Young Justice). They live with me and my girlfriend Michelle as we live up the queer cat lady dream in California. My favorite moments are when all four of us are just relaxing on the bed together. Apollo's nicknames include: My Sweet Baboo, Boo, Boo Berry, Little Prince, and Dandruff Butt.
We watch Tigger when his owners are out of town. He and Michelle are best buds. Whenever I'm not there, my phone is flooded with photos of all the cuddling missing out on. TOO CUTE."
---
Jessica and Artemis / 30, 3 / San Jose, CA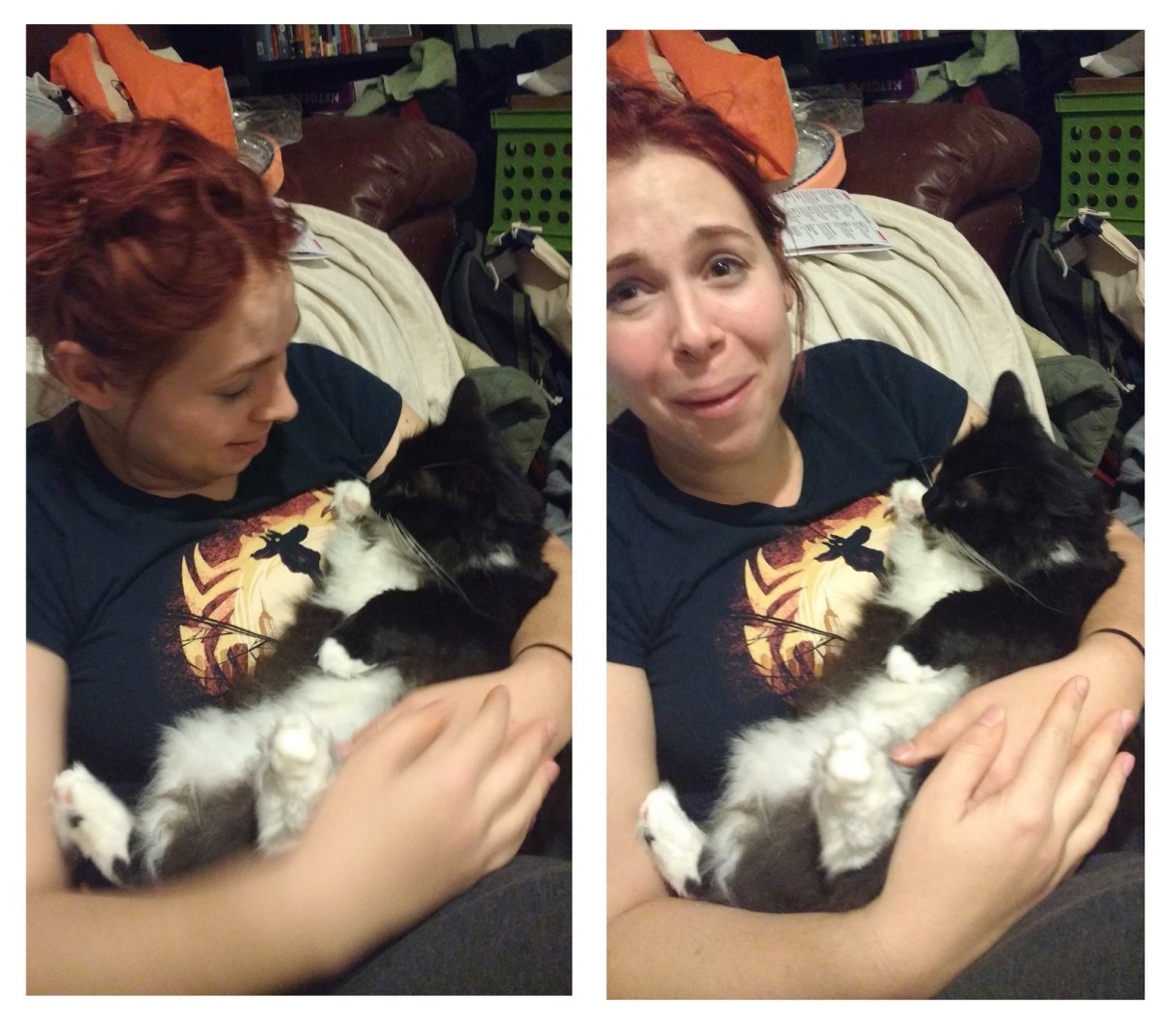 "Because they were feral the first year of their lives, they're not used being handled and are not lap cats (yet, I can dream!). Instead, they awkwardly show their affection by rubbing on every piece of furniture (but never our legs), kneading the blankets like good little bakers, and mewing/looking really cute when I'm trying to leave for work. Here I am about to cry because I picked up Artemis and she sat contently in my arms for the first time. A year later, I'm told I still make the same face when I pick her up. Artemis's nicknames include: Princess (the only name my mom calls her), Miss Miss, Angry Teenager, Fuzzy Buttkins, and Fluff Moose."
---
Alison and Luna / 27, 4 / NJ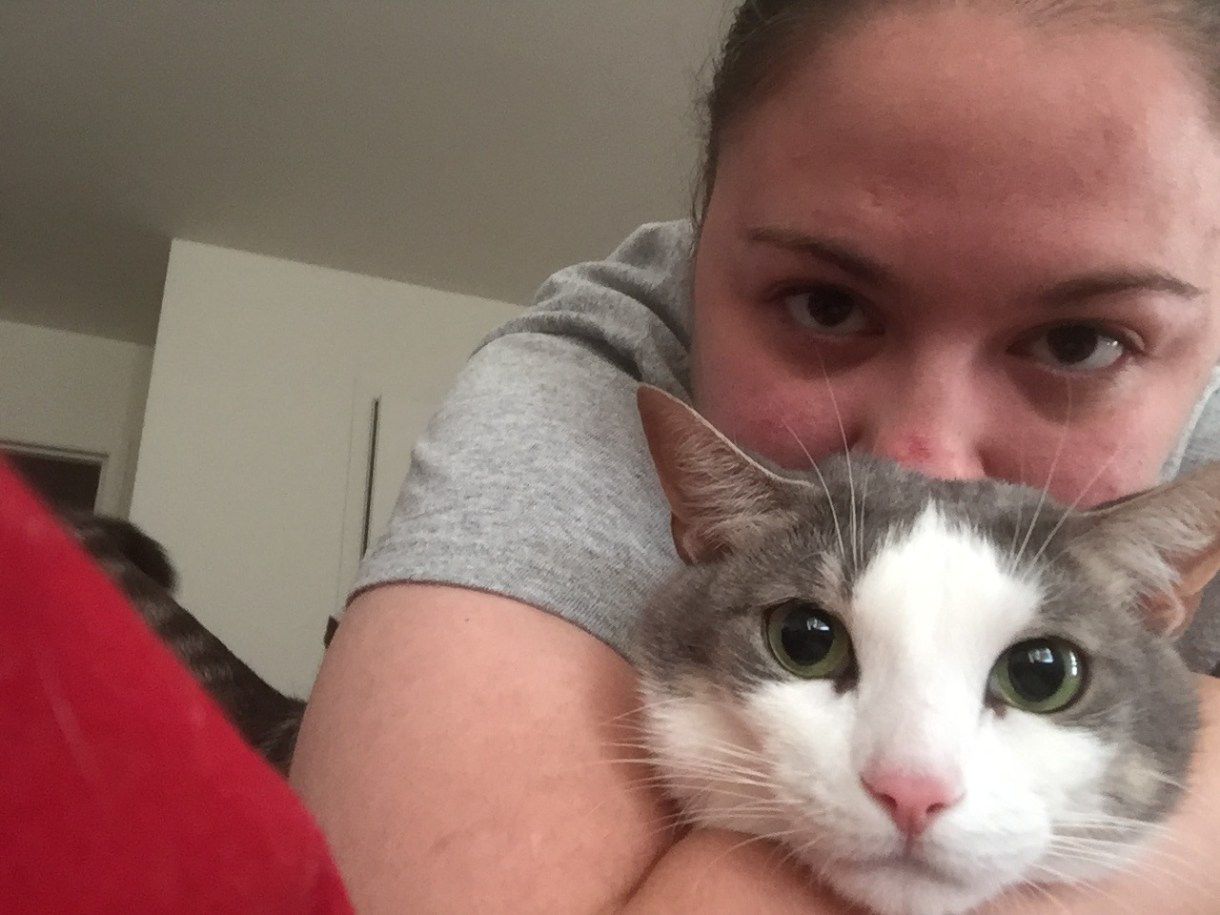 "Luna sort of stumbled into my life. In the aftermath of Hurricane Sandy, the foundation I was working at started doing relief work–which led to countless volunteers showing up every day to help out. I overheard one such volunteer talking one day about how she had a small kitten and if she couldn't find a home she was going to take the kitten to the shelter. It just so happens that she's almost identical to my girlfriend's cat. And that's how I ended up driving home from work that day with a small grey and white kitten perched on my shoulder.
Luna is named after Luna Lovegood from Harry Potter. Best thing about her is how obsessed she is with her catnip pickle toy, especially if her little sister tries to steal it. We like to watch New York Rangers games together, and she'll cuddle up on my feet at night and watch whatever I stay up binge watching. Instagram with her little sister Ollie: the_three_lil_monsters
---
Shannon and Lucy / 18, 2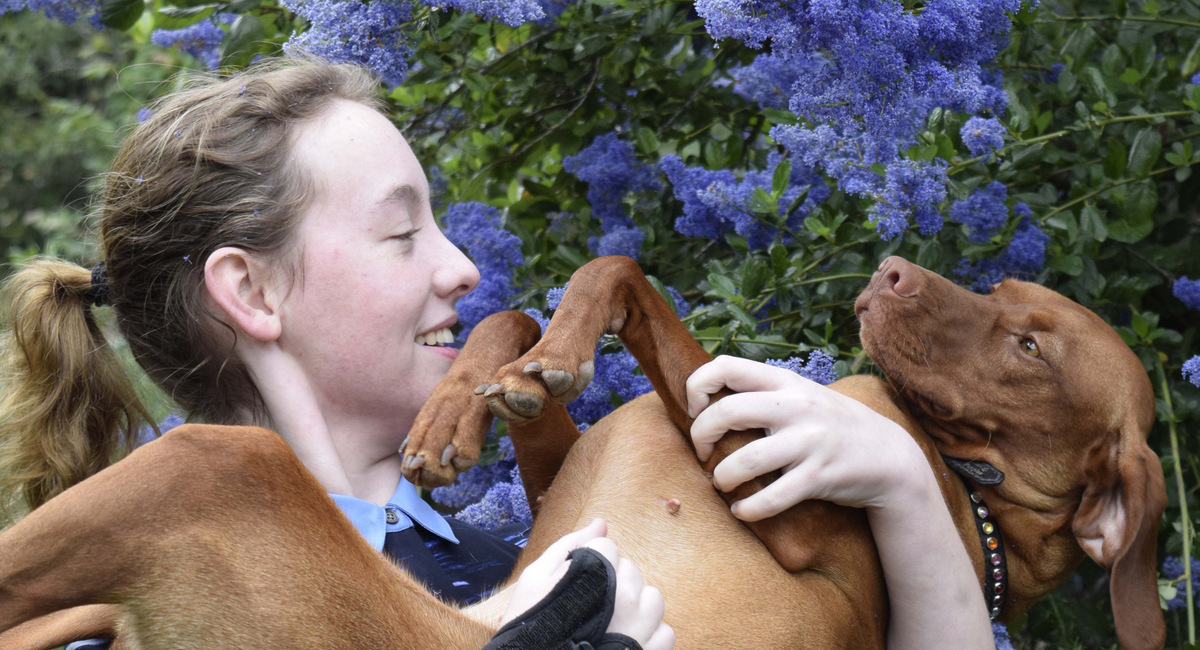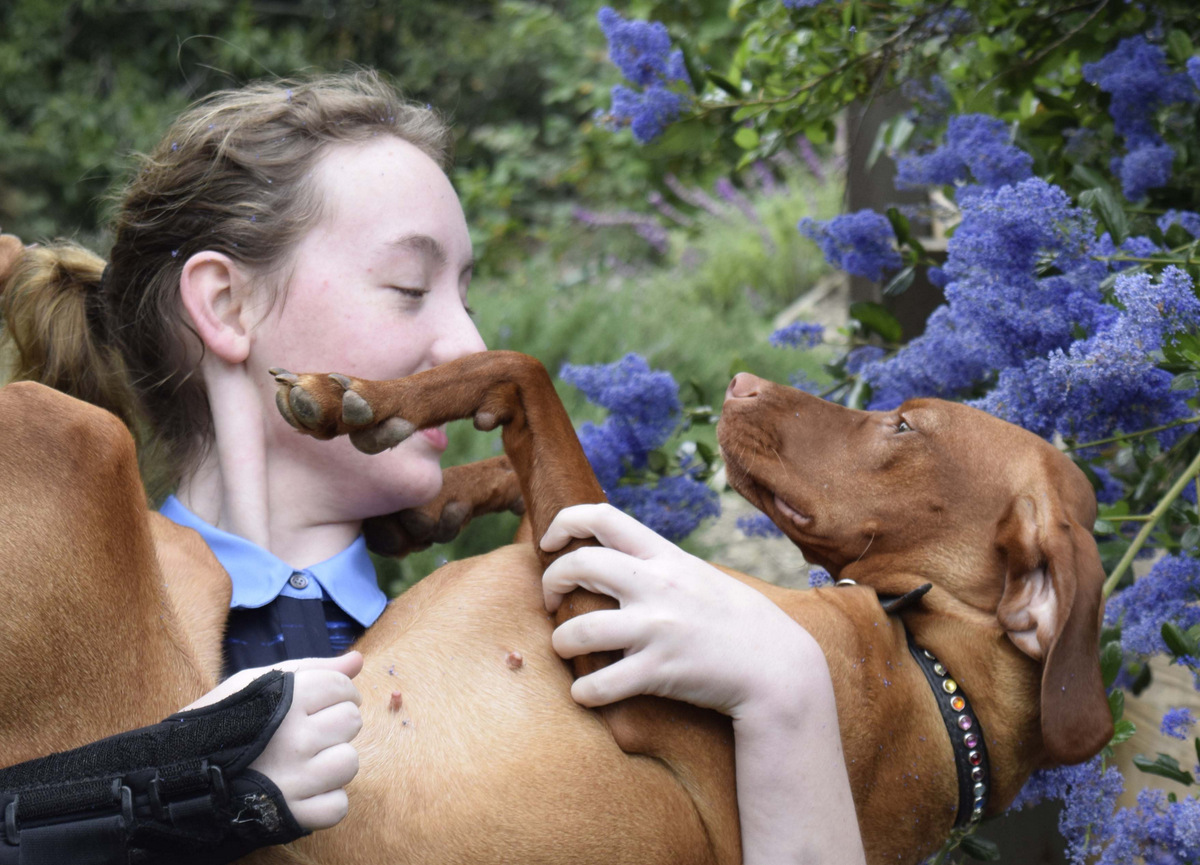 "I named her after Lucille Ball, which, IMHO, is pretty gay."
---
Traci and Oliver / 38, 16 / Bronx, NY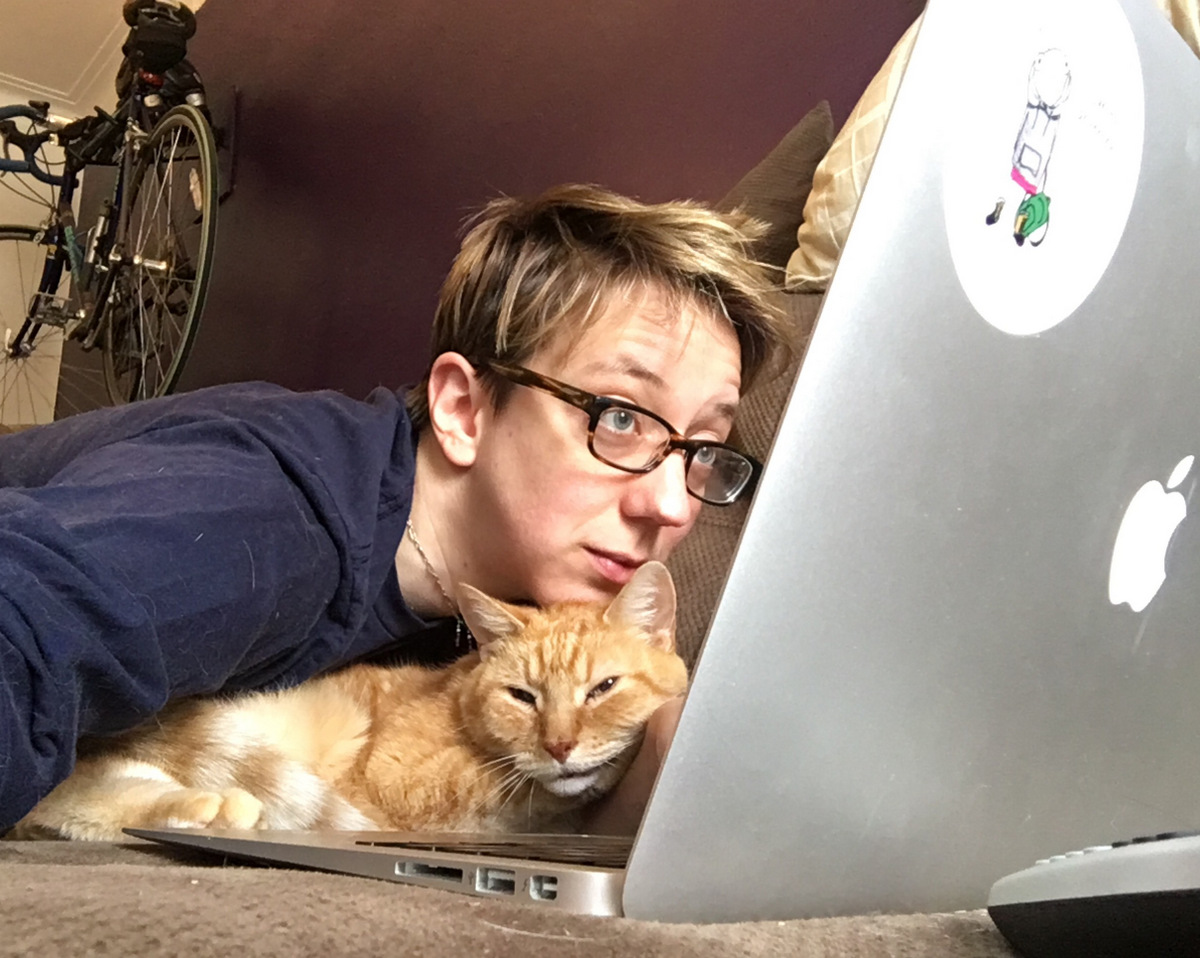 "Oliver and I met about 14 years ago at the Connecticut Humane Society and he's been my orange shadow ever since. He has a purrculatory system, which means he has to purr to circulate blood. He's a pack cat, and likes to always be in the tent that's formed by me hunching over my laptop. This is our usual work from home sitch, pictured."
---
Yvonne, Gloria, Tungi / 26, 26, 4 / Dinosaur Valley State Park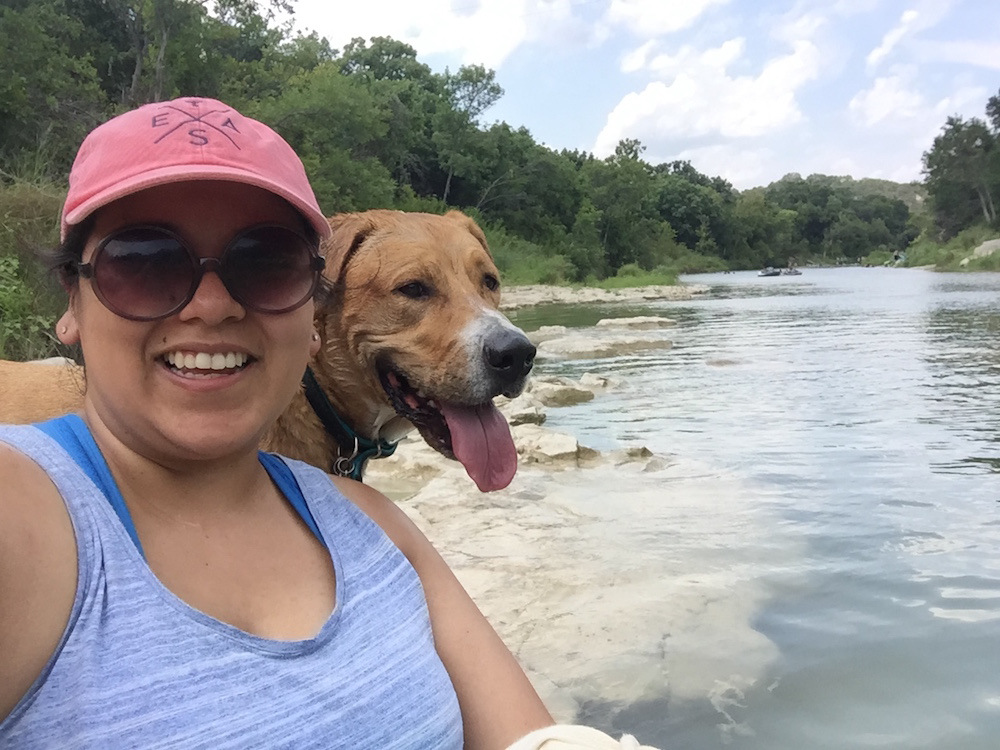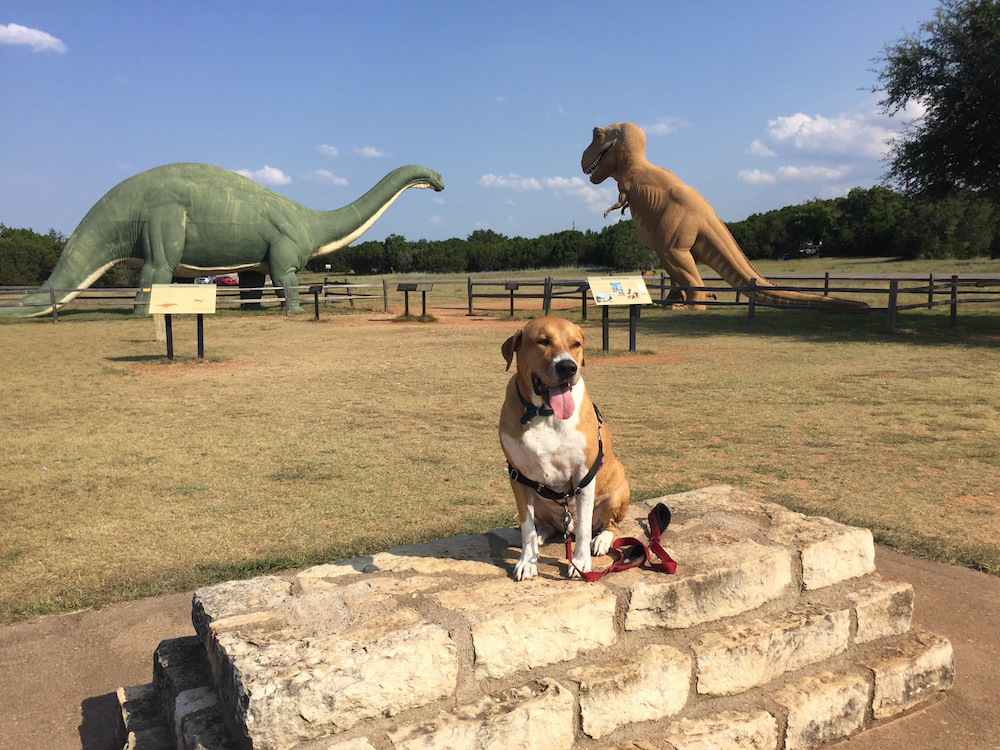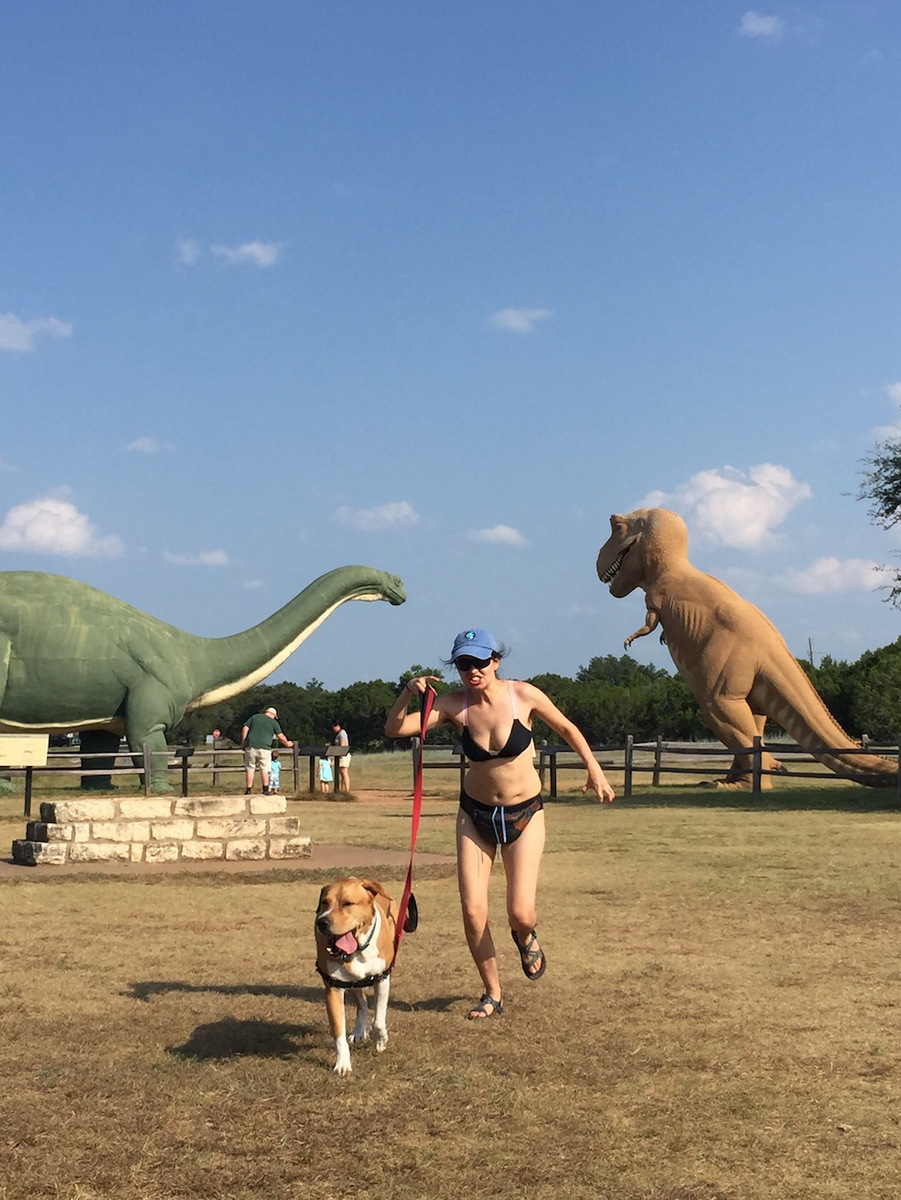 "Tungi is a pit/lab mix and a true adventure dog. Here we are at Dinosaur Valley State Park where Tungi swam, hiked, and made friends with some dinosaurs. We adopted him 4 years ago and he has made our lives tremendously fun! Find him on Instagram under #tungipups."
---
Heather , Dobby, Socks, Beth March, Quasar / 2, 2, 2, 6 / Astoria, NY
"The origin story of Dobby, Socks, Beth, and their little sister Frodo is so well documented I don't know what else to say! We found them as wee feral kittens in our backyard, the babies of our most beloved street cat Bobbi Jean. We rescued them and socialized them and they almost died twice but did not! Quasar appeared on day at my house in Georgia and when Stacy came to visit me (we were dating long distance at the time), she fell in love and brought Quasar home to NYC. I named the feral Bobbi babies after the book characters they most reminded me of, and Stacy loves space so that's how Quasar got her name. They're so different. Dobby loves to play hard and get Furminated and eat people-food, Socks likes to be a little spoon and is still weirded out by music, Beth March likes to sleep in blanket tent under knees and roll around in warm laundry, Quasar is a genius and she's picky about literally everything and she talks all the time. Me and the cats spend most of our time working on Autostraddle business and the rest of it cuddling with Stacy and reading books and playing video games. I have one dog who lives with her other mama in Georgia and her name is Scout. I see her and Facetime her every chance I get. My second Georgia dog, Margaret Jo, went to heaven this year. I think of her every day. My pets are my true heart and I don't know what I would do without them."
---
Chelsea, Melissa, Charles Avocado VanGogh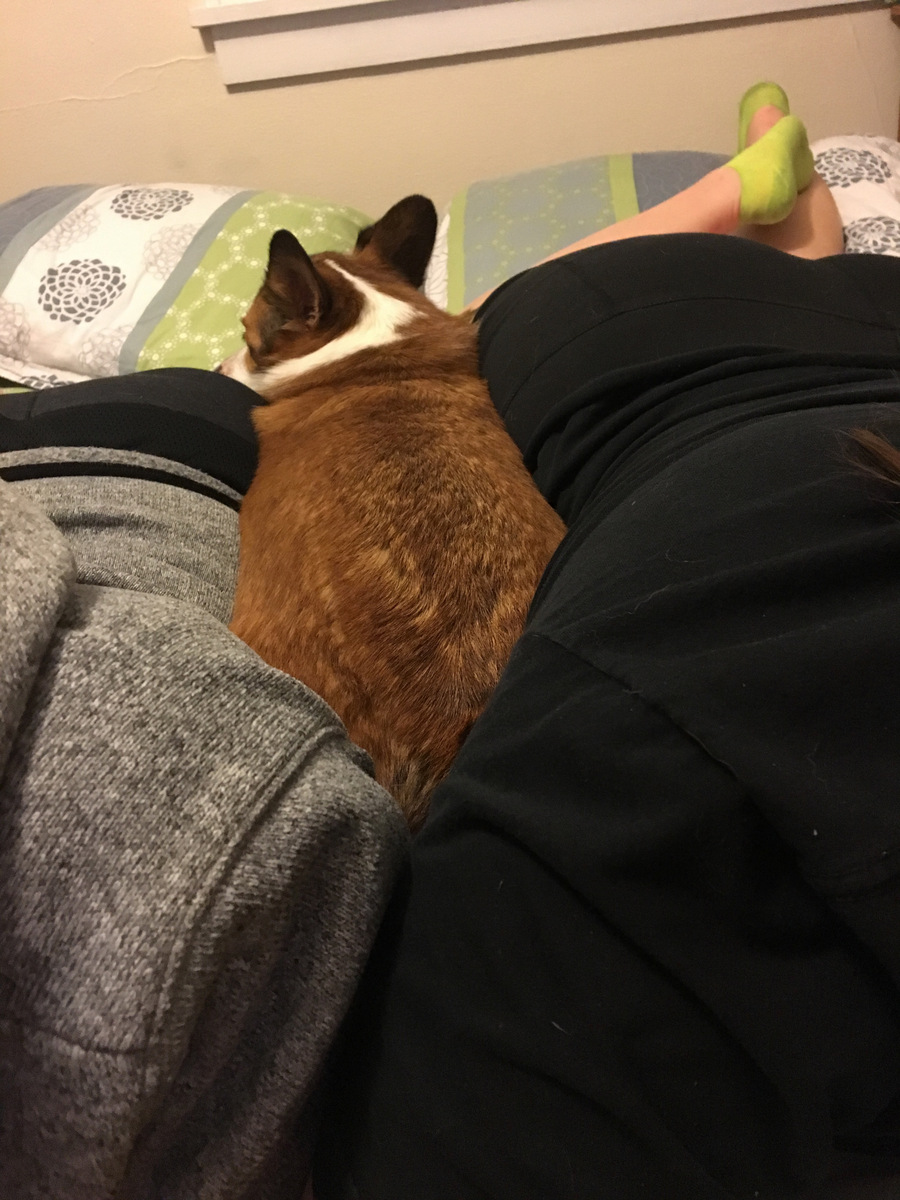 "My ex bought Charles shortly after we had started dating (after we discovered we both had a love for corgis). Though she bought him, Charles and I formed a stronger bond. So when we broke up and I moved away, it was natural that Charles came with me, and he has since come to love my new girlfriend! I wanted his name to be VanGogh (my favorite painter), my ex wanted his name to be Charlie (after Charlie Day from It's Always Sunny in Philadelphia). I took up calling him Charles, which really happened to work out once I realized RuPaul's last name is Charles. And I loved Avocados, so it was natural to make that his last name.
He is a fighter. He was diagnosed with liver failure nearly two years ago and my entire world fell apart. I could not (and still cannot) imagine life without this little doggo. I do everything that I can to medically manage and monitor his condition and he is living a very happy (practically normal) life. Every additional day I have with him is a gift… though part of me likes to think that he understands how much I need him, so he keeps on fighting to stay with me for as long as he can. Charles' favorite activity is playing soccer (though his soccer ball looks more like a dirty rag because of how much he plays). He enjoys walks. He loves swimming (if/when he gets a chance). And he really loves snuggling (especially trying to get in-between Melissa and I when we are snuggling). He loves to get the back of his neck scratched. Whenever he is in the mood for that, he will just walk over and stick his face in my crotch because that's where his face goes while is scratch the back of his neck. What a little weirdy. Instagram: @CharlesAvocado."
---
Sam and Huckleberry / 27, 7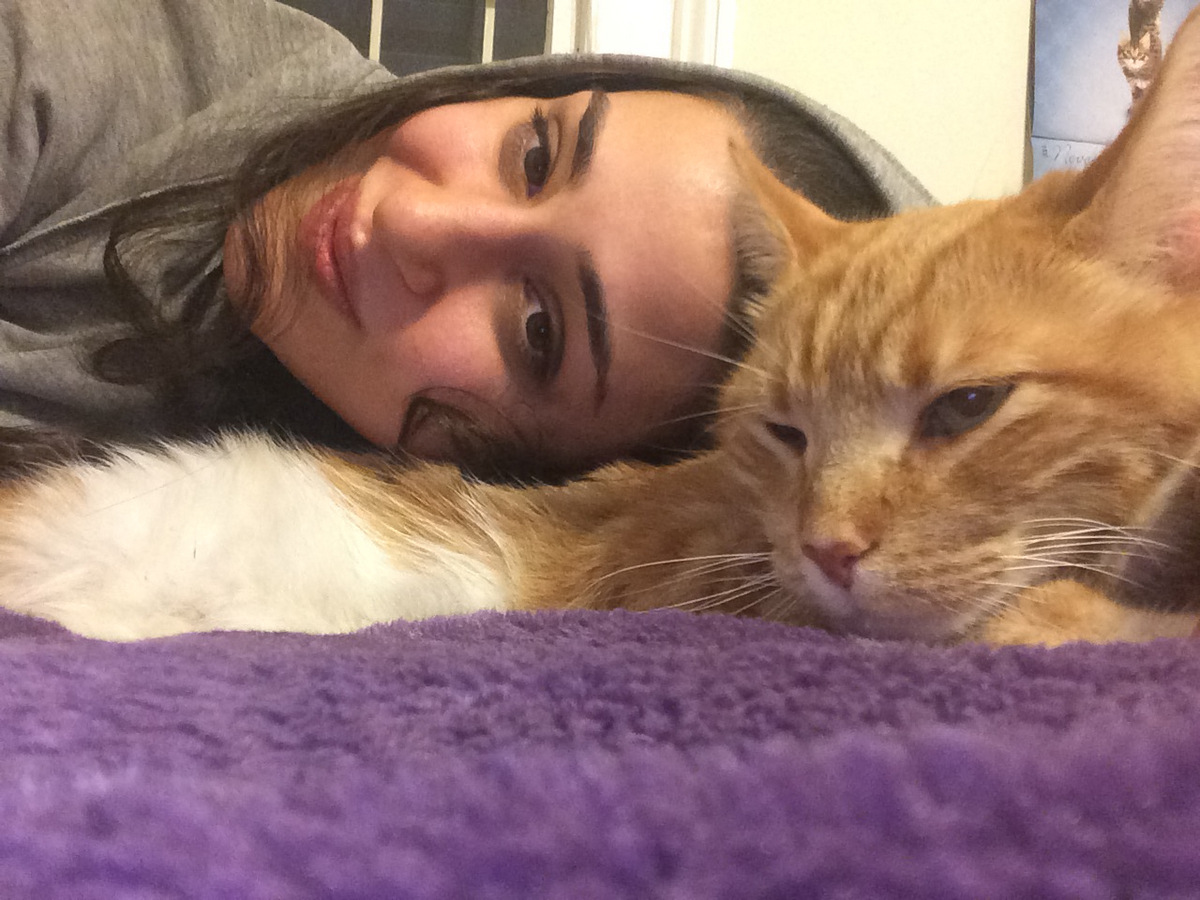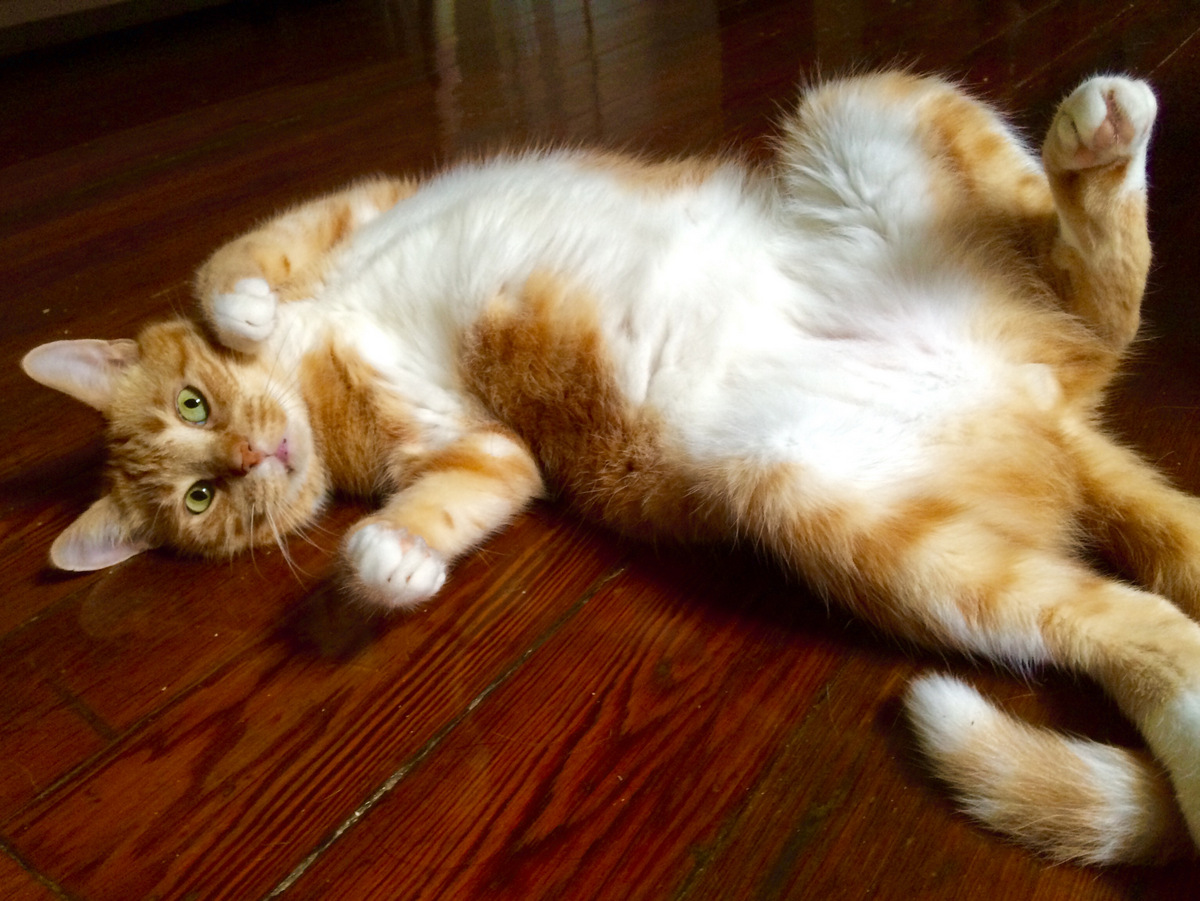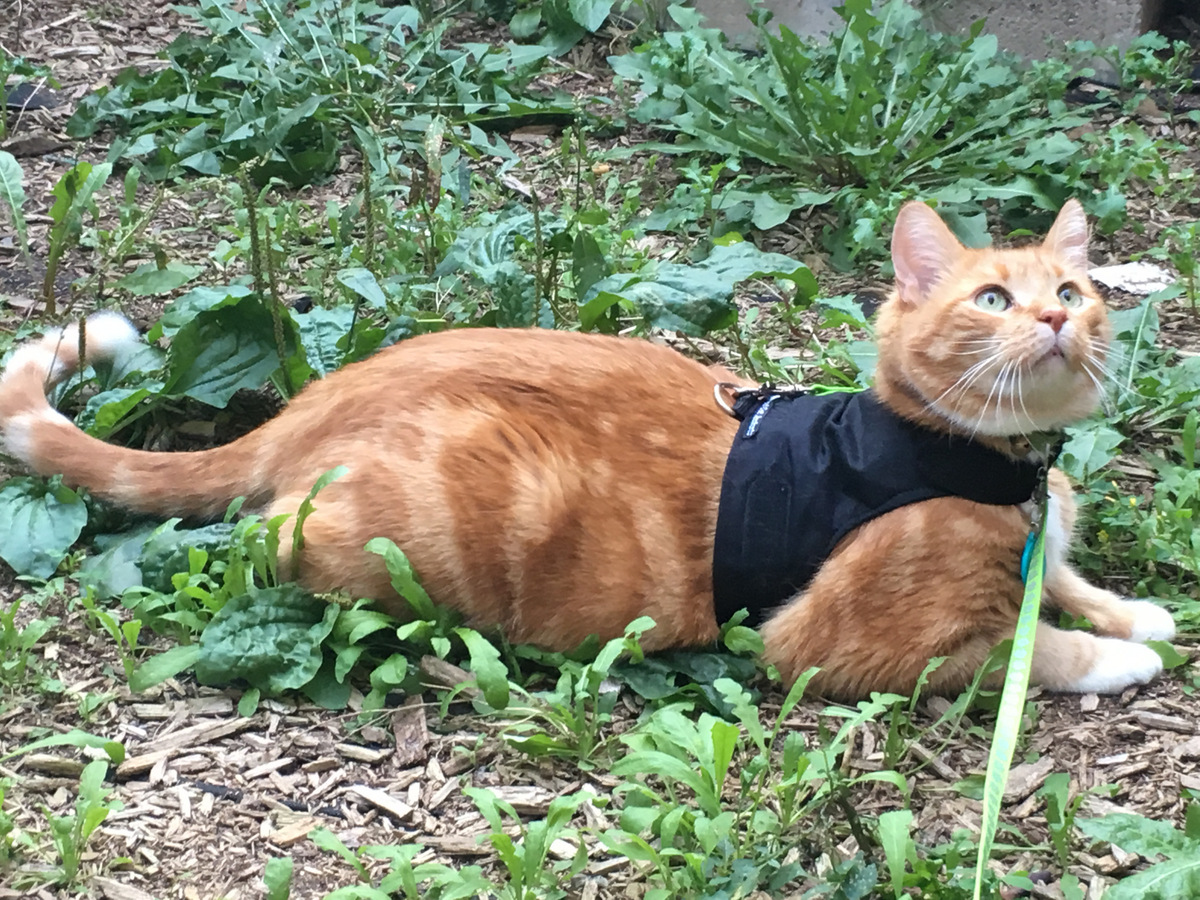 "This is my boy Huckleberry. He has the best personality on top of being the model kitty he is! I rescued him from the street after his previous owners abandoned him 3 years ago, and we have had the best bond since. I switched countries 3 times and he goes everywhere with me. Instagram: I gave up on the pet only account but most of my Insta "stories" feature him: @xxomgitssamxx."
---
Before you go!
It takes funding to keep this publication by and for queer women and trans people of all genders running every day. We will never put our site behind a paywall because we know how important it is to keep Autostraddle free. But that means we rely on the support of our A+ Members.
Still, 99.9% of our readers are not members.
A+ membership starts at just $4/month.
If you're able to, will you join A+ and keep Autostraddle here and working for everyone?
Join A+
Pages: 1 2 3 4 5 6 7 8 9 10 11 12 13 14 15 16 17 18 19 20 21 22 23See entire article on one page