Teachers can turn your daughters gay! At least, that's what a Floridian student's stepfather claims. Last year, the district for Deerfield Beach High School investigated Juliet Hibbs after allegations were made against her involving a student whose parents were upset about their child's sexual orientation. The youth's parents claimed that Hibbs knew their daughter was gay, failed to disclose the information, told their daughter not to return home and most damningly, was responsible for his daughter's lesbianism.
Normally there's only one type of newsworthy story when it comes to homosexuality and student-teacher relationships. When these claims arise, they typically involve teachers failing their students, so a few dreaded questions come to mind: Did Hibbs have a relationship with the student? Did Hibbs act inappropriately towards her? Did she misuse her position of authority?
As it turns out, no. Quite the opposite in fact. Yes, the student is gay. Yes, she was Hibbs' pupil. But no, there were no inappropriate actions between them. In fact, Hibbs looks to be the hero of the story, whereas the accuser, the student's parent, is the perpetrator.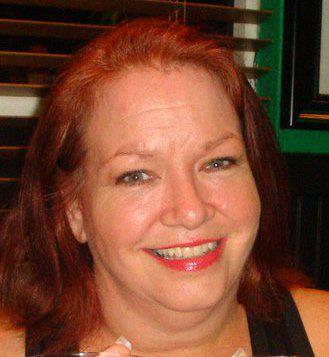 Hibbs is trying to separate herself from the accusation of misconduct as she files charges against the school district via the Equal Employment Opportunity Commission.
The problem started when a man discovered his stepdaughter was gay via her Twitter feed. Instead of acting like a mature human being, he used Twitter as a platform to harass her. Hibbs saw the tweets' damaging effects on her student. "As each message came, she got smaller. I watched her get destroyed." Hibbs reported the stepfather for child abuse and cyberbullying and a counsellor advised the student that she had no legal obligation to return home. Normally that would be the end of a depressing tale, but the story got worse as the stepfather made his claim that Hibbs was the one at fault. After this accusation of misconduct, even though the district's investigation proved that Hibbs had done no wrong, her name and career had already been tainted.
Strip away the homosexual aspect of this story, and you're left with an educator protecting the wellbeing of her pupil. She stepped in and made a call when she learned a girl was harassed and bullied by her own parents. If this were any other case, the teacher would be thanked and congratulated for her outstanding behavior.
Instead, Principal Jon Marlow gave credence to the young woman's tormentors/parents because the word gay came up. If the case had been looked at logically, the stepfather's words would have held no water. For one thing, Ms. Hibbs is straight. For another, you just can't cause someone to be gay. Hibbs just happened to standing at the front of the class when yet another person came to terms with their sexuality. The daughter certainly didn't blame Hibbs.
When religious fanatics and anti-gay groups posit the idea of teachers "indoctrinating students into homosexuality" or "teaching the gay lifestyle," I'm often left scratching my head. What exactly does it mean? There's quite a difference between recruiting and teaching acceptance. Letting students know that homosexuals exist doesn't cause them to become gay any more than teaching them about other societies makes them change their culture. I know I'm preaching to the choir, but if someone's gay, they're still going to be gay whether they come out as a teen or as a senior.  Knowing that you aren't alone simply quiets the confusion and legitimizes the feelings. Chances are more students will come out when they're in high school, but it won't be due to teachers assigning homosexuality as homework.
This abusive stepfather's bizarre accusation shows that teachers need the freedom to bring sexuality up in their classrooms. If Hibbs hadn't offered the student support and gone to bat for her, Deerfield Beach High School might still be in the media, but for very different reasons. If so-called "homosexual indoctrination" means protecting powerless students from the slings and arrows of their unrelenting bullies, then I support it. I just hope that one day there'll be someone to protect the protectors.
In a Facebook message to Ellen, Hibbs makes her case once more.
Please help me. I am trying to create safer schools. I am the teacher that is in the news and I was accused of "possibly contributing to a students homosexuality". Because I reported cyber bullying from stepfather to his stepdaughter on twitter about her sexual orientation. I reported properly and I was charged with professional misconduct for reporting the abuse. This was a tactic by my bullying principal. I was outspoken about student safety, rules application equity and issues with administration. I tried to handle this with school board. I was cleared and you can feel free to a copy of the report. Please look at the articles. They are all over the Internet now. I would love help to expose this type of abuse. No one in the school district (Broward schools) seems to care. Ellen…please help!!! All I want is a safe and secure educational environment for the staff and students. I thank you in advance for all of your help!
There need to be more teachers that do right by their students and learn to be proper mentors and role models. I applaud Hibbs for doing her job, thus doing right by her students. She has decided to run for the school board and hopefully can change the discourse so parents, teachers and principals realize what they owe their teens. Until then, I salute you Ms. Hibbs.
---
When I originally read coverage of the incident at Deerfield Beach High School, I only saw someone being unjustly blamed for a student's homosexuality and the events that befell that teacher. Given the absurdity of the accusation, I thought it was heartening to realize that teachers were protecting their students when bullies still used the blame tactic, and so that's what I focused on.
But behind that story was another one; the story of the anonymous kid at the center of all this. I didn't think there was any way to find them or tell their story, and thus I took the coverage at face value. Since then, I've been contacted by the student who is troubled that the story is being brought up again, and their story is important and speaks to the present story as one they wished wouldn't be brought up again.