Hello you lovely, brilliant, badasses, you!
I am not sure if we've met yet, but my name is Kristin. I run Everyone Is Gay, and I also was one of the co-directors of this year's A-Camp! I have the fanny pack to prove it.
I recently teamed up with Allison Weiss (you may know Allison from her abilities to write inexplicably accurate songs about your recent heartbreak despite having never met you) to launch a fundraising campaign for OUR Restroom, AND I WANT TO TELL YOU ALL ABOUT IT.
---
What Is OUR Restroom?
I am so damn glad you asked. OUR Restroom is an initiative that will allow humans from across the globe to reach out and tell us about businesses in their area who have single-stall, gendered restrooms. Let's say you go to a new, awesome diner in your town, and you notice, "Shit! They have single-stall restrooms but still have them marked 'Men's' and 'Women's'!" Well, after you finish your fries, you'd jump on your computer, and head over to OURrestroom.com!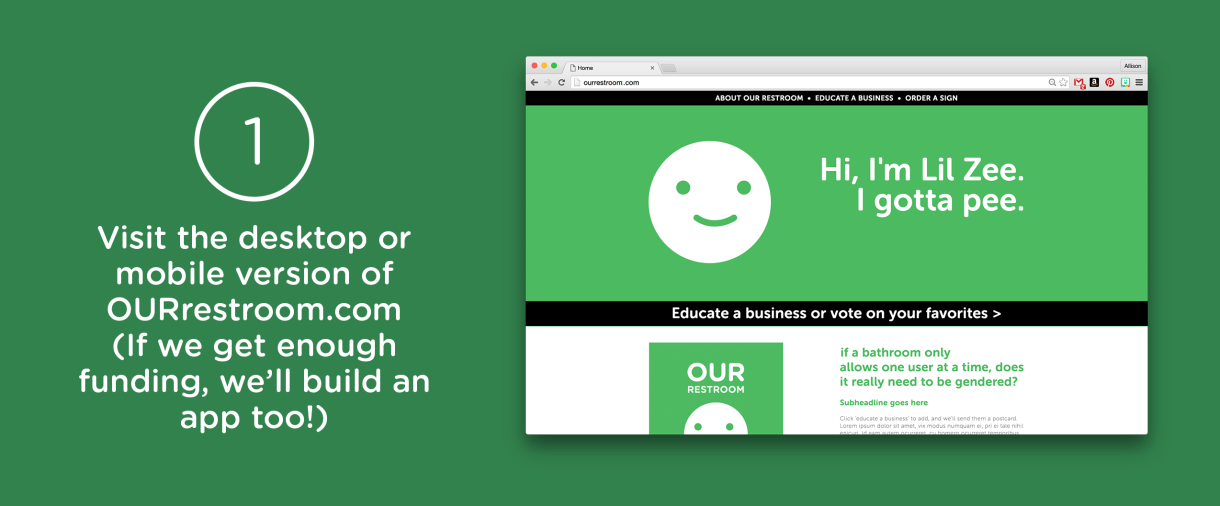 Next, you'd fill out that business' information to add it to our database.
Then, once you click "Add This Business,wp_postswe will send your favorite diner (The Peach Pit, obviously) a postcard, an email, and a social media nudge to let them know that some of their patrons have reached out to us and would love to have those gender markers removed from the bathrooms.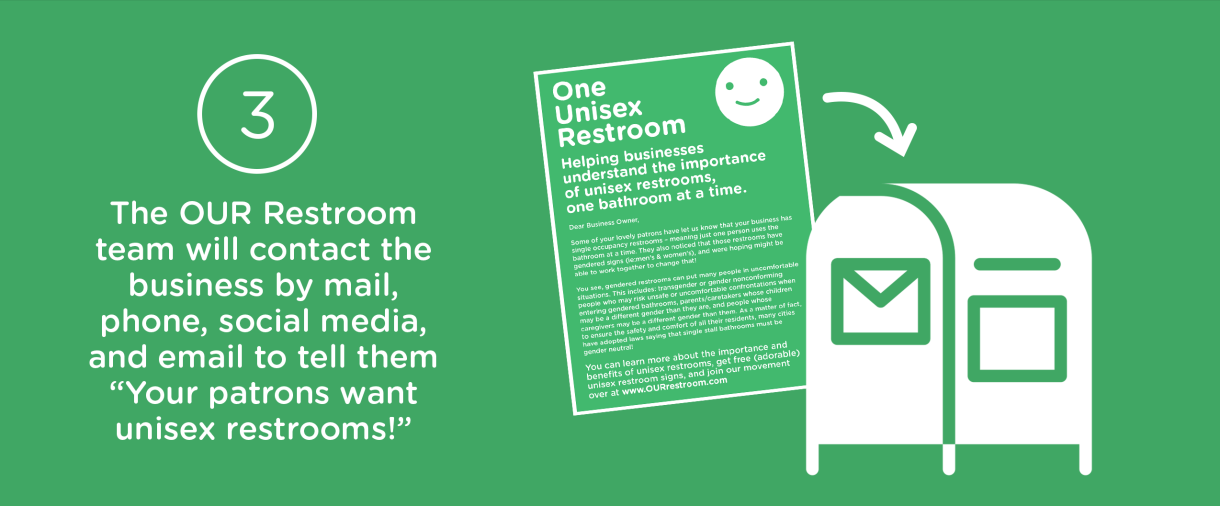 We will explain to them that transgender and gender nonconforming people can be made to feel uncomfortable and unsafe by having to chose between a men's room and a women's room, and further explain the other awesome benefits that come from removing those gender signs.
Most businesses simply don't have the information they need to understand how easy it is to make all of their customers feel safe and happy, and OUR Restroom is going to bridge that gap.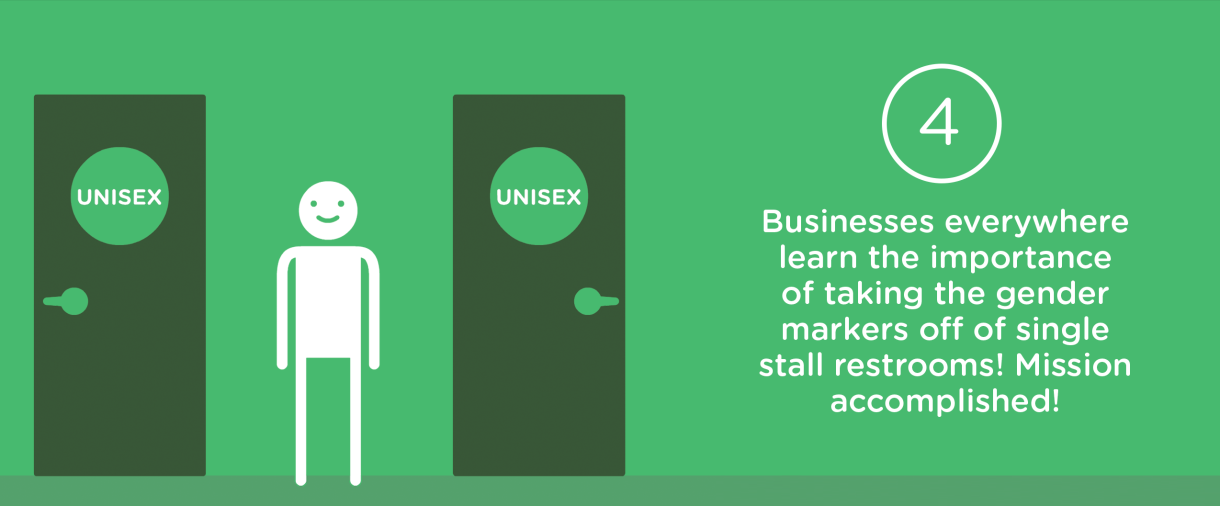 ---
What Can You Do?
Oh my goodness, please donate if you can!
We are raising funds to both launch the site itself, as well as to fund the first year's worth of postcards, mailings, and other informative materials needed to make this a success. You can read all about the breakdown of funding needed on our campaign page, and also learn more about the project itself!
In exchange for helping us make this a reality, we also have some pretty awesome rewards, some of which include: a digital compilation of music from artists like Mal Blum, Allison Weiss, Vivek Shraya, and Jenny Owen Youngs (it's called The Restroom Sessions, and will be made up of acoustic covers recorded from the artists' bathrooms, nbd), a t-shirt featuring Lil Zee (the best nonbinary mascot of all time), or even dinner with myself and Allison Weiss!
You can also help us SPREAD THE WORD!!!! The power behind social media is not to be underestimated, and the more of you who are able to share the campaign with your friends, the closer we will get to getting rid of gendered, single-stall restrooms once and for all.
Lastly, if you don't watch Lil Zee in action in our campaign video, I don't really know how we can ever be friends.
Thank you for reading this, and please come on over to OURrestroom.com to learn more & support!