If you're around my age, your early introductions to the hotness of women on the butch-er side may have looked something like this.
Or, perhaps, more like this.
Or, if you've always had a similar fascination with vintage media and advertising iconography, you may have even gotten some tingles from this.
Whatever the case, it's safe to say that overalls played a formative role in my burgeoning baby sexuality. And I don't know if you've noticed, but denim jumpsuits are kind of everywhere right now — only, none of them are quite what I'd call overalls. These ubiquitous suits have kept me walking around dazed and horny all summer, but I don't even fully know what to call them. Otheralls? Almostalls? Overalmosts?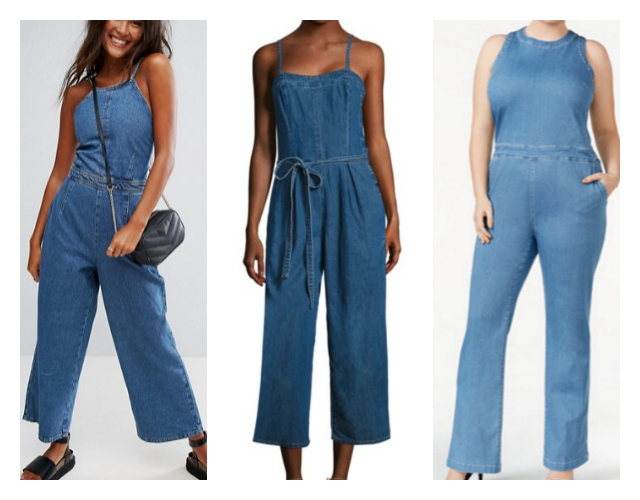 1. Lace-Up Back Jumpsuit 2. Strappy Wide Leg Jumpsuit 3. Crewneck Flare Jumpsuit
Here's the kind of shit I'm talking about.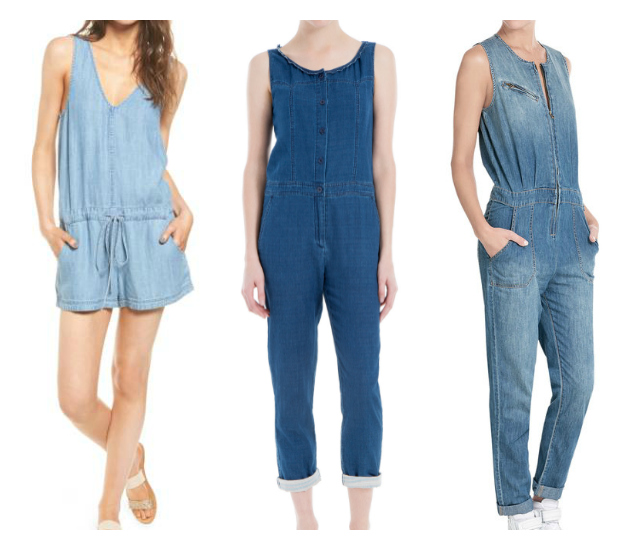 1. Drawstring Waist Romper 2. Wide Neck Jumpsuit 3. Zipped Jumpsuit
There are ones that skew slightly femmier than overalls themselves, but won't bog you down with a ton of boob- or waist-enhancing details…
1. Graffiti Jumpsuit 2. Strapless Jumpsuit
… strapless ones…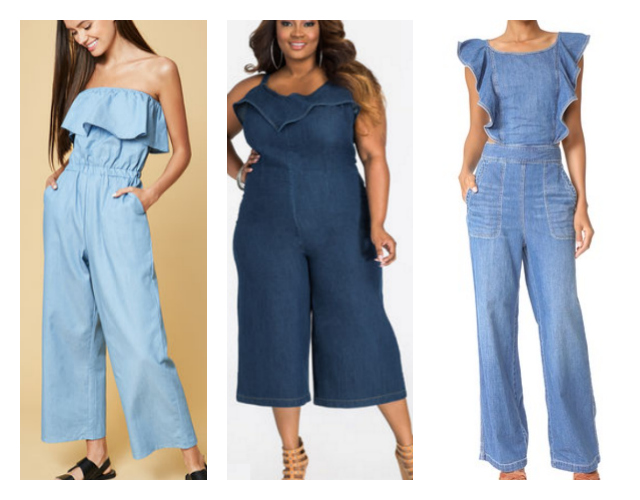 1. Strapless Jumpsuit 2. Halter Neck Culotte Jumpsuit 3. Double Ruffle Jumpsuit
… and ones with a ruff ruff here, and a ruff ruff there.
1. Tie Front Romper 2. Skinny Strap Jumpsuit 3. Culotte Jumpsuit
These ones would be perfect to wear to your Fall fling's CSA's next topless bike ride — and at least two of the three you can re-tie and wear to a board meeting or something after. I mean, I imagine.
1. Zipper Culotte Jumpsuit 2. Cargo Pocket Jumpsuit
There's this one on the left that's $414 fucking dollars, but like, how angry can I get at a garment with such giant pockets? And then the one on the right that's even more expensive, assumedly because it has so many pockets! The last time I saw this many cargo pockets at once, I was shouting along to "Least Complicated" between two vagina monologues (seriously, my first concert was The Indigo Girls playing at The Vagina Monologues; I know nobody will believe me because I can't find proof of it on the internet, but really, ask my moms). I'm just a mirror of a mirror of myself, and so are these pockets.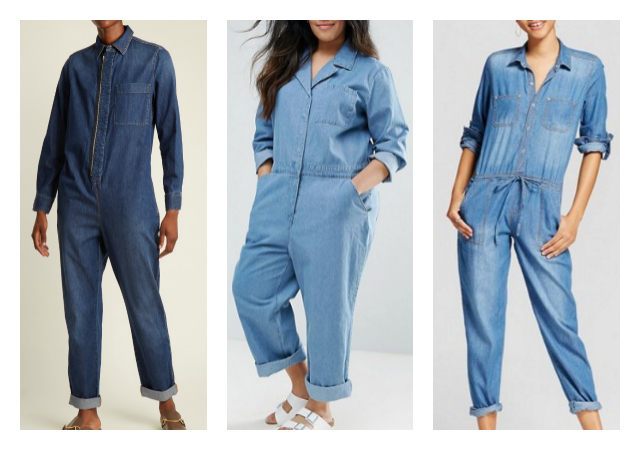 1. Stella McCartney Jumpsuit 2.Plus Jumpsuit 3. Drawstring Waist Jumpsuit
Of course, as the weather cools down (or if you don't love showing your arms, or for whatever reason!), you may find that a classic set of coveralls is in order. On the left is a version that, despite its costing more than my rent, is running out of stock; next to it are two significantly more affordable versions. (Can you believe plus girls get an option completely devoid of waist-cinching properties? I know, me neither!)
What do you think of the otheralls trend? Is "otheralls" even the right name for them? And does anybody know where Candace the contractor is at these days? I have a few holes that could use filling.