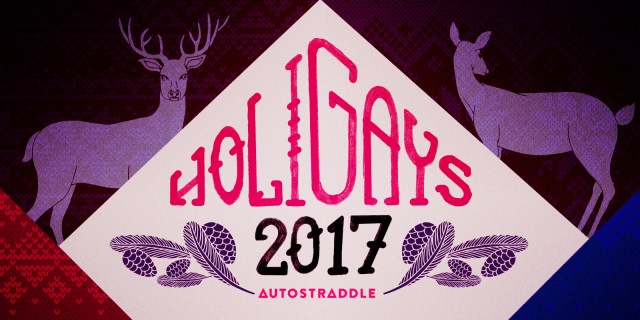 It's Thanksgiving in the US! This holiday contains multitudes; it's a morbid and colonialist memorial of genocide, it's an intense period of time with family we may or may not get along with, it's a whirlwind of food and travel. For some of us we may be spending it alone; we may be working during it or dreading working Black Friday tomorrow; maybe you need to try to put your cat on a plane! My prayers for you if so. For some of us this day is a big deal in some regard and for some it means nothing; all of those people and everyone in between are welcome in the open thread! Whether you need a distraction from a tense holiday or someone to hang out with as you eat a turkey sandwich alone, we'll be here for you all day! Stay for a while, have some apps, check out our sweet holigay toolkit and make a friend.
Personally, I did Thanksgiving on Sunday; I spent it with my mom, brother and his girlfriend, who had Sunday as their only day off (luv u service industry pals!). I actually love doing holidays on the "wrong" day; it's so much more chill and all the stores are open! Today I have nothing to do but lounge around in my soft pants and chat with you. I was going to watch the parade but have been informed that it starts at NINE A.M. which seems frankly RUDE and so I'm holding out hope for a Criminal Minds marathon. What are you doing today? Where in the world are you? Any cute outfits or pets you want to show us? Is there like a sport you need to share your feelings about? I'm all ears!
---
How To Post A Photo In The Comments:
Find a photo on the web, right click (on a Mac, control+click), hit "Copy Image URL" and then…
code it in to your comment like so:
If you need to upload the photo you love from your computer, try using imgur. To learn more about posting photos, check out Ali's step-by-step guide.
How To Post A Video In The Comments, Too:
Find a video on YouTube or Vimeo or WHATEVER and click "embed." Copy that code, paste it, you're good to go!