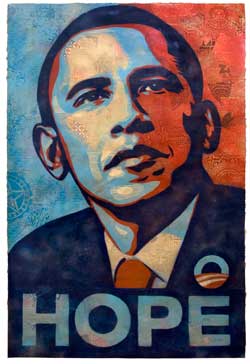 Jesus Christ on a Cracker this has been a good week for my relationship with Barack Obama and it's only Wednesday! Speaking of Wednesday, Obama gave a shout out to gay rights in his address at the United Nations today:
"No country should deny people their rights to freedom of speech and freedom of religion, but also no country should deny people their rights because of who they love which is why we must stand up for the rights of gays and lesbians everywhere. And no country can realize its potential if half its population cannot reach theirs… this week the us signed a new declaration on women's participation next year we should each announce the steps we are taking to break down the economic and political barriers that stand in the way of women and girls. This is what our commitment to human progress demands."
[yframe url='https://www.youtube.com/watch?v=B6G0UF4Twi4&t=5m20s']
As I've said ~45 times, to mixed results, I've felt all along that Obama has the right idea and would do right by us soon enough. I also believe, as it was written by a former GOP staffer who left the party after 28 years due to his disgust over how it was operating, that Obama's intentions have been consistently and honestly quite contemptibly obstructed by a political party which seeks to destroy him for their own personal gain and the wealth of their lobbyists, rather than for the well-being of the American people. (Also, racism plays a significant role in this situation.) A brief excerpt from the essay written by that aforementioned ex-GOP staffer:
A couple of years ago, a Republican committee staff director told me candidly (and proudly) what the method was to all this obstruction and disruption. Should Republicans succeed in obstructing the Senate from doing its job, it would further lower Congress's generic favorability rating among the American people. By sabotaging the reputation of an institution of government, the party that is programmatically against government would come out the relative winner.
I'm thrilled that Obama put forth a debt reduction bill that aims to address the enormous wealth inequity in this country, as other countries have already started doing. I'd recommend Mother Jones' piece on "6 Dumb Arguments Against Taxing the Rich" if you're having trouble making your case at the dinner table.
From day one with Obama, just as I'm beginning to wonder if it's officially time to lose faith, he does something to reignite my seemingly unrequited love for him. Let's hope this left-leaning run keeps plowing forward into the 2012 election season, because if Mitt Romney is our next president, I am legitimately seriously not-just-saying-it-cause-that's-what-everyone-says moving to Canada.