President Obama has made an It Gets Better video. You're going to watch this and then you're probably going to have +/-30 conflicting feelings, because the man in this video represents a series of unmet promises and yet also real, true hope and results (w/r/t getting people excited and moved enough to vote and convince other people to vote, if nothing else).
+
Obama says really perfect things like:
"I don't know what it's like to be picked on for being gay, but I do know what it's like to grow up feeling that sometimes you don't belong."
as well as:
"You are not alone. You didn't do anything wrong. You didn't do anything to deserve being bullied."
And then he says this, about how enduring discrimination will ultimately make you more capable of empathy and therefore also empower you with a greater understanding of how to combat the discrimination you once faced, along with other forms of discrimination:
"It means you'll be more likely to understand personally and deeply why it's so important that, as adults, we set an example in our own lives, and that we treat everybody with respect."
This statement is obviously one that we agree with like whoa. Unfortunately it's also one that seems to be in contrast to um, his whole deal when it comes to 'setting an example' by way of 'changing laws so that everyone is actually equal without a loophole.'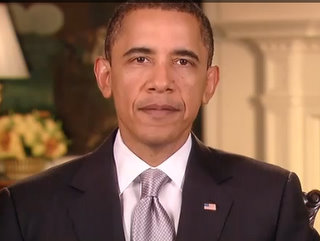 I've added my thoughts to this last quote in bolded brackets and basically I'm just going to leave it at that. I'm glad he made this video, I really am. I think it sends a message to adults more so than to teens, and I think that's exactly where the message needs to be sent. I just wonder how he can say it with such a straight face, I guess. I don't know. I don't want to be cynical about this but really I'm just exhausted with the world at large.
"As a nation, we're founded on the belief that all of us are equal and that each of us deserves the freedom to pursue our own version of happiness [MARRIAGE?]; to make the most of our talents [ENDA?]; to speak our minds; to not fit in; but most of all, to be true to ourselves [DADT?]. That's the freedom that enriches all of us. That's what America is all about [JUST AS SOON AS CONGRESS VOTES ON IT]."