Some exciting music-related events have occurred this week and I'm not just talking about how Hilary Duff tweeted that she's returning to pop. But there's that, too.
A new song from Jenny Owen Youngs
You guys know Jenny Owen Youngs, right? Her first two albums, Batten The Hatches and Transmitter Failure, are really swell. If they've somehow escaped your attention, you should get onto them stat.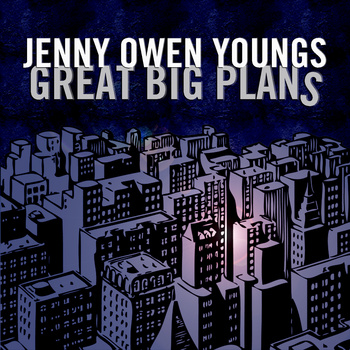 Jenny's just dropped a stellar new track, "Great Big Plans," and you can listen to it right here on Bandcamp. You can purchase the song for only $1, which is an incredible value, considering the amount of swing it will put in your step.

A new album from Gillian Welch
Those champs at NPR are currently streaming Gillian Welch's new record, The Harrow & The Harvest, in its entirety! You can listen to it here.
It's been roughly eight years since this folky bluesy duo of Gillian Welch and David Rawlings have released an album. According to the songwriters, it's because everything they wrote after 2003's Soul Journey was a little shit. We all have those moments, don't we? But with The Harrow and The Harvest they've got their groove back, and those of you who've ever been swept up by their stories will no doubt fall for this release.

Also this happened: