Last night I was sitting in bed scrolling through some cool weather jackets, Stacy's head on my shoulder. When I finally clicked on a jacket I liked, she laughed and said, "I knew you were going to choose that one!" And I said, "Why!" And she said, "Because it looks like every other jacket you own!" Which is to say that it looks like the jacket Michael J. Fox wore in Back to the Future 2.
When I was a kid, my parents stuffed me into the laciest, frilliest dresses you have ever seen in your entire life, no matter how much I protested and begged and cried not to wear them. Bows and ruffles and filigree for days. As I got older, I got away with wearing more plain looking skirts and dresses to church and weddings and other fancy events, but it still always had to be dresses. When I grew up and started making my own money, I started buying clothes that looked exactly like the clothes my fashion icons wore when I was a kid and pre-teen, the ones I'd fantasized about dressing like when I was crammed inside some patent leather Mary Janes.
I didn't know at the time there was a name for it, but now I do — and, so! Behold! My first soft butch fashion icons, all of whom I still dress just like to this very day.
---
Marty McFly, Back to the Future
Marty McFly is wearing a puffy vest on top of a jean jacket on top of suspenders on top of a button-down with rolled-up sleeves on top of a t-shirt, okay? No one has ever worn more gay layers, or more effectively. And you can't even see his shoes here, which are obviously 1985 Nike Oceanias. If Megan Rapinoe was photographed on the street in Seattle wearing this exact thing, you wouldn't even blink.
---
Alex P. Keaton, Family Ties
Before Marty McFly, for me, there was Alex P. Keaton. My family used to say that Michael J. Fox was my true love. He wasn't. But I did spend hours and hours trying to piece together his outfits from my dad's closet or our church's charity clothes closet. I now own, and regularly wear, all three of these looks.
---
Mr. Rogers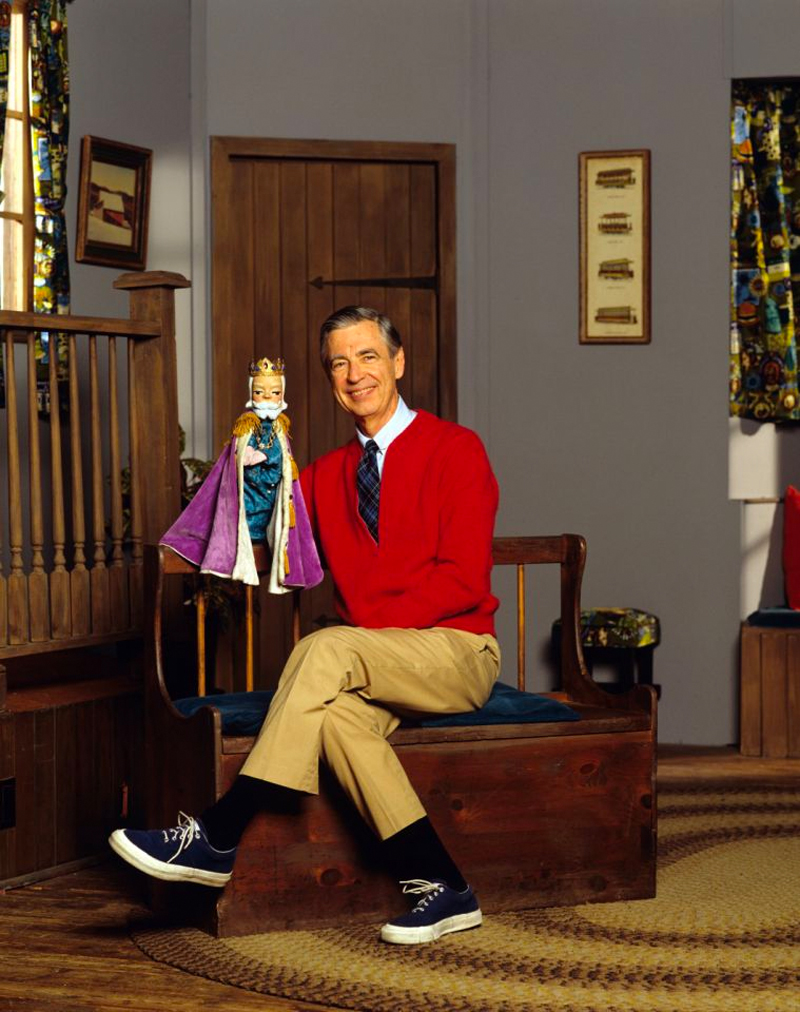 The tie, the cardigan, the sneakers, and find me a softer butch thing than this: "We live in a world in which we need to share responsibility. It's easy to say 'It's not my child, not my community, not my world, not my problem.' Then there are those who see the need and respond. Those are my heroes."
---
Jo, The Facts of Life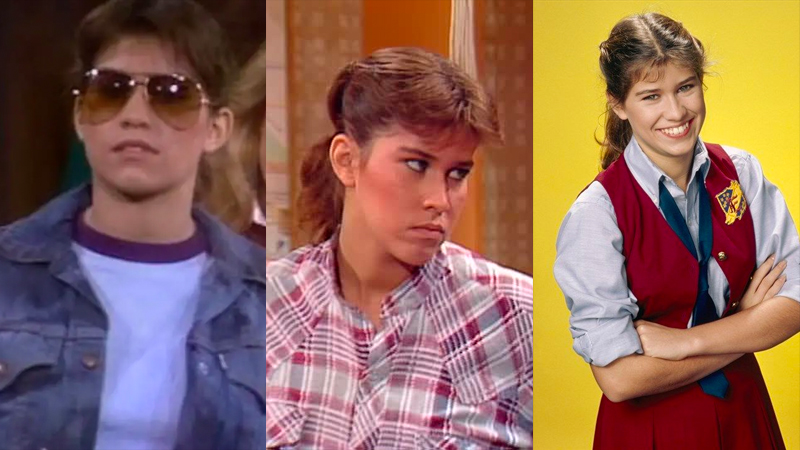 One time my dad tried to make me go to bed before The Facts of Life came on and I stood at the closed door of the den and cried so hard and so long and so loud that my neighbors called the cops.
---
1984 "Perfect Boyfriend" Ken Doll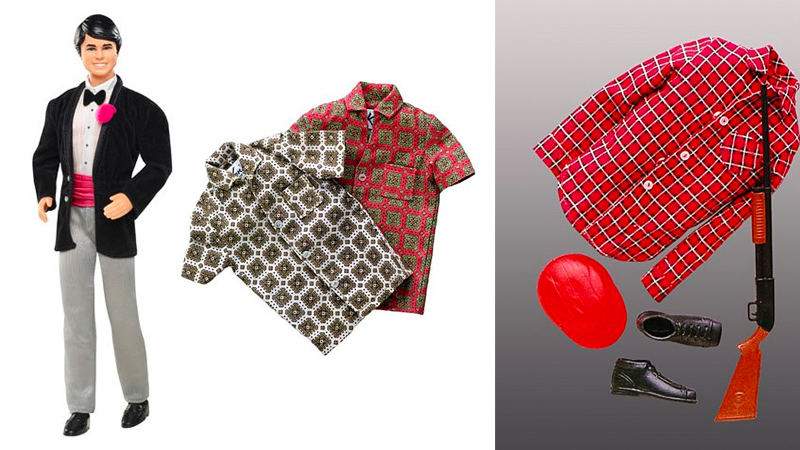 This was the exact Ken doll I had in kindergarten! But somehow, someone in my family had a bunch of Ken clothes from 1960s, so I took turns changing him in and out of this tux, short-sleeved button-ups, and this plaid shirt and boots. One time I threw Ken in She-Ra's dungeons so the two Barbies in the Dream House could "lay on top of each other" undisturbed.
---
Daniel, Karate Kid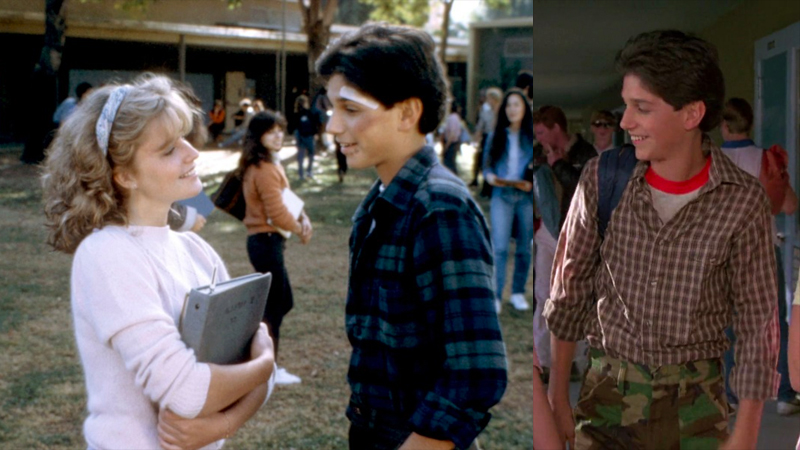 I didn't realize until I was making this list that Elisabeth Shue, who also played Marty McFly's girlfriend in Back to the Future 2 and 3, is my actual root. I know this movie is very problematic, but when I was a child, I went to Halloween as the Karate Kid four times.
---
Becky "Icebox" O'Shea, Little Giants
I can tackle anything, anytime, anywhere — got that?
---
Dimitri, Anastasia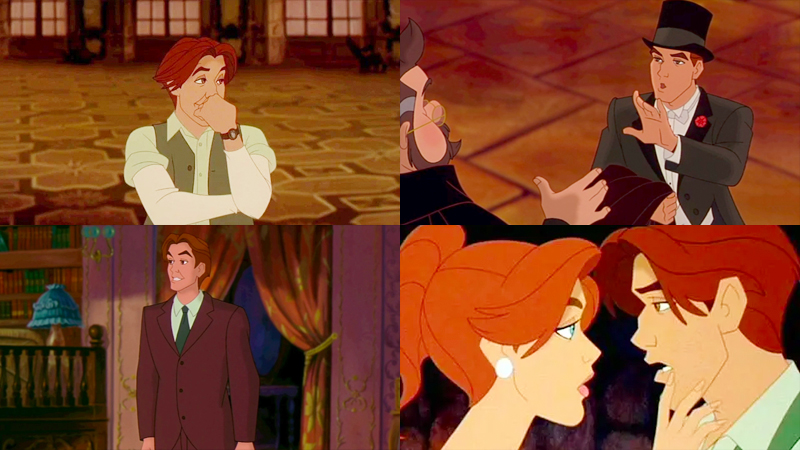 Dimitri is where things started getting complicated for me. Like yes, I wanted to dress like him, all those layers and ties and suits, and of course I wanted his floppy hair — but by 1997, I also really wanted to kiss Anastasia on the mouth.