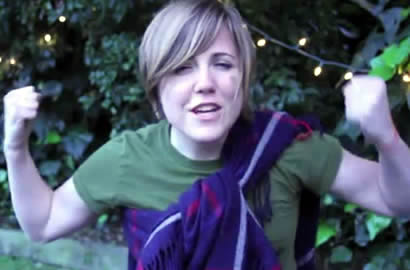 Hannah Hart posted a video of herself kind of sort of attempting to maybe eat an MRE while getting absolutely wasted, and I learned that MRE stands for "Meal, Ready to Eat," and everyone had a great day. Also, her hair looks really good in this, despite being really drunk, so props to her.
In other news, if anyone knows where she got her shark shirt, I will reward them with Tina Fey gifs and gratitude.
Additionally, if you would like to laugh like a crazy person and feel the worst second-hand awkwardness of your life, Harto was also on "Let's Talk About Something More Interesting." This is actually the best thing I've seen in a very long time.