A few months ago, some of us took the Enneagram test and felt extremely uncomfortable with the truths it revealed about us. As fun as that was, we thought it would be even more fun to make even more Autostraddle staff do it and also share their results with a large audience. Let's see if we were right! If you want to take the test for yourself and compare noes with us in the comments, you have a few options: the paid or free version. Go wild and get your feelings hurt! Good night and good luck!
---
 Creatrix Tiara, Staff Writer, 4 (The Individualist)
I got Type 4: The Individualist. "Fours tend to see their difference from others as being both a gift and a curse – a gift, because it sets them apart from those they perceive as being somehow "common," and a curse, as it so often seems to separate them from the simpler forms of happiness that others so readily seem to enjoy" seems like a good representation of my eternal angst. I've tried to make peace of my constant weird-edge-case status by making liminality my #brand, but honestly I often hate it. I get weird side effects off medication that works fine for most people, I confuse immigration departments with my weird residency statuses, my life experience doesn't neatly fit any label or box. I'm kind of a reluctant individualist in that regard.

Vanessa, Community Editor, 2 (The Helper)
I took the free test back in November, discovered that I'm a 2 (The Helper), and proceeded to freak out about it to everyone I know. I told Riese it brought me clarity and anxiety, I forced the entire Autostraddle staff to process with me in Slack for like a full day, and I made my girlfriend take the test as soon as I told her about my experience taking the test and my results, aka at a fairly nice restaurant where we were having a cute date (thanks for putting up with me and my odd yet intense desires, babe!). I honestly felt very seen by the description of being a 2, both in a good way and a bad way. Like yes, I am totally generous and empathetic, and ugh yes, I am also a people-pleaser and really fucking possessive in a terrible way! I love enneagrams in the same way I love astrology – it's a system that makes sense to me as a tool to learn more about myself and the way I relate to others and the way others relate to me. Tell me your number and let's talk about what it means for us!

Laura M, Staff Writer, 1 (The Reformer)
I also took the free test in November, after Vanessa took the test. Here's the score I emailed myself: Type 1: 7 / Type 2: 1 / Type 3: 6 / Type 4: 2 / Type 5: 6 / Type 6: 3 / Type 7: 2 / Type 8: 7 / Type 9: 2.
So technically I'm tied between Type 1 (The Reformer/Perfectionist; the rational, idealistic type) and Type 8 (The Leader; the powerful, aggressive type). But reading through the detailed descriptions, it's clear to me that I'm #1. I'm hard on myself, but my self-discipline enables me to accomplish a great deal. I have high standards and ethics, and get disappointed when the real world doesn't measure up. I try to bring out the best in people, and it doesn't always work out. And I strongly very relate to "being reasonable, responsible, and dedicated in everything I do; being able to put facts together, coming to good understandings, and figuring out wise solutions."
I made my fiancé take the quiz with me one day, and the stuff it says about how our two types interact is super accurate… which is unfortunate, because it basically calls me out over and over for being a huge bitch. She prefers MBTI type.

Alaina, Staff Writer, 5 (The Investigator)
Fives are known for being obsessive about knowledge. At our best, fives realizes that there is too much to know for one person to ever know it all, and find freedom in the great mystery of the universe. At our worst, we draw inside of ourselves and sometimes turn to addiction to cope with the fact that we won't ever know everything. Writing that makes me sweat, because it so accurate to where I've been for the past few years and it's scary to think that someone knew this about me by my answers to a test??? I feel very connected to type five. I also feel very called out every time I read something new about fives. Like, I once read that fives would rather learn everything there is about a subject before they publicly say one word on it, and while I was reading that description, I had a 70 page note document open for what would be a 19 page thesis proposal (of which I'd written zero pages). Fives also find conflict and other people deeply troubling, and have a tendency to ghost when things get weird. This is my least favorite thing about myself. But fives also have really great characteristics: we have very vivid internal lives which makes us ideal world-builders. We can imagine a future that's beautiful and free, and because we're so knowledge obsessed, we can find the tools to make that future a reality. Especially in these past few wild years, even with everything feeling out of control, I feel like I'm always very much in control of my future and that I can manifest what I want to happen. Fives are visionaries, and I think when I'm not in my own way, I can be a visionary.

Mey, Trans Editor, 2 (The Helper)
I got 2w3, which, after reading the descriptions, feels really real to me. 2 is the Helper, and the website says love is their highest ideal and they get self worth from helping others. That's me to a T. I'm generous and I remember people's birthdays, I'm empathetic and emotional, nothing matters more to me than personal relationships. But I also definitely have a really unfortunate sense of entitlement and possessiveness in relationships that causes others and myself a lot of pain. I don't like that about myself. The wing 3 is The Achiever, who wants to accomplish things and get validation from others, which is also totally me. Not as much as The Helper, though.

Kayla Kumari Upadhyaya, Staff Writer, 3 with a 4-wing (The Achiever)
I learned about enneagram about three years ago, sitting in a warm Irish pub in cold Chicago, when my friend's sister screamed in my face "YOU DON'T KNOW YOUR ENNEAGRAM TYPE?wp_postsFlash-forward to now: I own a book titled The Wisdom of the Enneagram: The Complete Guide to Psychological and Spiritual Growth for the Nine Personality Types and I am the person shouting "YOU DON'T KNOW YOUR ENNEAGRAM TYPE?wp_postsat people who are just trying to eat their burger in peace. In simple terms, I am a 3: The Achiever. But if we want to break it down further, I'm a 3 with a 4 wing: The Professional. According to the book, I share this type with Barbra Streisand, Madonna, and Whitney Houston. When 3s are children, we want to be STARS and, yup, I oscillated between wanting to be a Hollywood actress, a Broadway actress, a high-profile politician, an award-winning screenwriter, or some combination of all four when I was a kid.
One of my favorite things about enneagram is how it is here to READ YOU TO FILTH. There are aspects of astrology and other personality typing mechanisms that focus on weaknesses, but I've always found enneagram's extreme straightforwardness when it comes to your flaws to be incredibly helpful when it comes to working on said flaws. For example, this single sentence about 3s in my enneagram book reads as follows: "Threes fear that they are nobody and have no value.wp_postsBitch! That fucked me up! But the book has also helped me work on myself by constantly reiterating to me that it's okay to not be the best at everything and to value failure as much as success. I think my enneagram book is the only self-help book I've ever referenced.

Heather Hogan, Senior Editor, 1 (The Reformer)
No one's ever read me the way this test read me; the first time I took it I was so mad! I'm a one, The Reformer. We are "teachers, crusaders, and advocates for change" with a "strong sense of purpose" who want "to strive higher and improve everything." Yes, fine, obviously. Nothing new there — but like Kayla said, enneagram is not pulling punches when it comes to your flaws. I already know and love about myself all the fun enneagram one things. I am genuinely kind, I am really hopeful, I do love people and have an almost superhuman sense of empathy. I'm making the world better by being a good person!
Having my weaknesses written right out in front of my face like this, though, was jarring as hell. For example, I expect myself to be perfect and that often results in me being, um, inflexible. Okay, fine, it often results in be being dogmatic and self-righteous. But that's not the worst part. The worst part is, because I expect myself to be perfect, I sometimes expect people around me to be perfect too. Often when someone makes me angry or agitated or I want to jump out and judge them, it's because I see in them a thing that's true about me or could be true about me if I didn't work constantly to master it, and it fills me with fury to see people out in the world unabashedly flaunting my would-be weaknesses. It makes me angry at who I could be, and it makes me angry that they're fine and dandy flaunting what I'm out here agonizing over. This little beast of a personality trait can manifest itself quite cruelly.
My self-righteousness can also turn the most mundane conflict or difference of opinion into a moral crusade.
But here's the neat irony: Understanding how my inability to be gentle with myself can cause me to be hard on other people has forced me to learn to be gentle with myself so that I will be gentle with other people. Because my True Purpose — which is the enneagram one's main thing — is to bind up the brokenhearted, to sew goodness and kindness into other people's lives, and I can't achieve that True Purpose if I can't be kind to me.

Raquel, Staff Writer, 2? 4?? (The Helper/Individualist)
I also took the free test awhile back, when we first published about it, and I found myself straddled equally between two types: the 2, 7, closely followed by an equal straddle of 3, 4, and 6. Which means I was a Helper/Adventurer sun, Achiever romantic questioner rising, to mix metaphors. So I guess like to help others and I want to contribute to the world, taking care of myself be damned. I'd like to believe I truly contain multitudes, but I always get the bleeding-heart reponses (my Myers-Briggs is INFP, literally the softest of the softies). I often wonder if my analytical and intellectual sides will ever be represented in one of these. Orrrr if I'm making those up!
SO! I decided to pony up and pay the $12 for the full test, and see what's what, here. This test is so hard, y'all. More often than not I've wanted to select both or neither. Does this mean I don't have a good sense of myself? Does it mean I vacillate wildly between types and reactions? Who can say. At any rate, the result from the final test was that my highest score was a win for Type 2, again, followed by 2 points as a type 4, with a tie between 7 and 5 in third place.
It's interesting to me that the 7 dropped so much in the second test—I guess I feel less adventurous this time around? Type 4 is the individualist—which makes for a weird combo of being overly invested in caring for and helping others, but preferring to keep to myself and go my own way. I'm a bleeding-heart introvert, I suppose?
When you combine the two first sentences of each description, you get: "Type Two exemplifies the desire to feel loved, to connect with others in a heartfelt way, and to be a source of benevolence and love in our worldwp_postsand "Type Four exemplifies the desire to be ourselves, to be known for who we are, and to know the depths of our hearts."
So I want to be deeply known, and to deeply know others, followed by a deep desire to be perfect and to achieve (but mostly in the service of being loved for it, and giving back to the world). I want to love and be loved, but only in the deepest, most honest way.
Did I mention I'm a Scorpio?
But then there's this little nugget: "If you are a woman and your Two score is highest, look at your next two high scores—women are often taught to play the role of the Two whether it is their basic type or not.wp_postsHmmmmmm. When I read over the two descriptions, I do think the type 4 describes my insides a more accurately than type 2.
I'll be honest with y'all: after reading like 10 pages of these things, along with how to interpret them, I'm more confused now than ever. But boy, I hope you like me!!!!!!~

Valerie Anne, Staff Writer, 2 (The Helper)
Things like this always stress me out with their accuracy. Like right off the bat, the first article that came up when I googled "enneagram type 2", the first thing it lists is, "Basic fear: of being unwanted, unworthy of being loved." Which is grammatically questionable but is also a metaphorical mirror up to my soul. No matter what kind of personality test I take, if there's a profile like "The Helper" that's what I'll get. According to this test, at my best I'm empathetic and forgiving, encouraging and able to see the good in others, but at my worst I'm codependent and self-deprecating. I'd like to think I don't get to the far end of this spectrum, where it gets into being overbearing and patronizing, and even coercing sympathy, but of course these are things I worry about; see "basic fear."

A.E. Osworth, Staff Writer, 2 (The Helper)
Ugh, okay, I hate the name of this one. I feel like I've taken this in the past and gotten The Artist? But I've really gone through hell this past Fall and I let myself answer with my soft underbelly this time. Thus The Helper, by a landslide actually. I hate hate hate the name because it's so focused on other folks and I'm really trying to listen to me right now, but I feel super called out by the following:
What's Hard About Being a Two

not being able to say no
having low self-esteem
feeling drained from overdoing for others
not doing things I really like to do for myself for fear of being selfish
criticizing myself for not feeling as loving as I think I should
being upset that others don't tune in to me as much as I tune in to them
working so hard to be tactful and considerate that I suppress my real feelings
Yeah, hey y'all? I've literally just, in the past few months, figured out how low my self-esteem actually is. I'm really trying to work on it; I'm trying to leave the unhelpful script of "you only succeed professionally because you have tricked people into liking you" in 2017. I also have only just realized how much my feelings will be swayed by whoever I'm with, and how much I fear being selfish or self-centered. Ugh. I was prepared to hate on the enneagram for being inaccurate. Now I hate it for its accuracy.

Molly Priddy, Staff Writer, 5 (The Investigator)
First of all, when I initially took this test I got equal scores in six different types of enneagrams so I am unsure if that's user error or I'm just really hard to pin down (thanks, jiu jitsu!). So I took a different test for a second opinion and have settled on Five, which means I'm an investigator who uses brains instead of heart and often finds matters of the heart difficult on my own. It also means I don't kowtow to public opinion, which is fair, now that I'm brave enough to be who I really am. And this is 100 percent true: "But, Fives, unlike Fours, always retain some degree of discomfort when it comes to the expression of their emotional states. However much facility they may gain with it, the language of emotion is not their native tongue."

Erin, Staff Writer, 3/7 (The Achiever/Enthusiast)
I knew nothing about enneagram before this round table, but my test did reveal I'm a Type 3/7 tie with Type 9 hanging onto a close second. So, I'm an Achiever and Enthusiast backed by a Peacemaker role. These sound to me like roles in some dystopian future where everyone is assigned their "thing,wp_postsbut also, these sort of fit perfectly into my rising/moon/sun signs (Leo/Gemini/Pisces, respectively), so I will believe anything this test says and will also do whatever this test tells me to do.

Stef, Vapid Fluff Editor, 4 (The Individualist)
Wow, I'm pretty sure this just means I'm depressed? It's me, your anxious single friend. The whole description sort of hurt my feelings (I don't need to justify feeling vulnerable or defective to you people!), but mostly reads like classic Scorpio to me. Moody, romantic, intense, occasionally self-absorbed, rarely satisfied? Story checks out. I haven't read all of the Enneagram types but are they all vague insults? (listens to earpiece) I'm being told yes, yes they are.

Alexis, Staff Writer, 4 (& 9) (The Individualist/Peacemaker)
When I took this months ago I was a Type Four but just now I got Type 9 but Type 4 was in second place so I'm sticking with that. Type 9 The Peacemaker, an easygoing, accommodating type. And as soon as we got to easygoing, I knew that shit wasn't right. I'm only easygoing when I'm drunk and that's because I'm too happy to think of anything but how pretty everyone is. Oh wait, I'm reading Type 9 and it actually fits a lot, I'll be right back. Okay I've read them both and I'm keeping them both cause they fit. Type 9 can be kinda like a doormat, and that is pretty true of me because if it's not something I'm 100% into and it's not hurting anybody, I'm just like let it be. Oh, that is easygoing, okay but! on the other hand Type 4 is super sensitive and does not like being told they're overreacting which is super my shit. Both are reserved as kids, one denies their anger and sadness, the other attaches themselves to idealized figures, and both are pretty much feeling lonely, abandoned, and misunderstood. Obviously, I'm a lot of fun.

Reneice, Staff Writer, 2 (The Helper)
Alright I took the free quiz and the results screamed YOU'RE A TWO at me then shut the door in my face. Hello, I am Reneice, "The Helper,wp_postsnice to meet you. You may have seen me dropping my responsibilities at the drop of a hat to attend to the smallest call of help from others. The lady that will absolutely get the cereal off the top shelf at the grocery store for you even though I'm clearly in a rush, that's me! Want me to miss a really important meeting and drive four hours to spend one hour hanging out with you cause you're sad? Happy to help! Wow, it feels so good to have a test so thoroughly and publicly read me for filth. Jk this was traumatic and I'm printing it and bringing it to therapy.

Carolyn, NSFW Editor and Literary Editor, ???
I took this a few different times and a few different ways and got a different type every time, which I will say probably speaks to my life and self-knowledge being in a pretty intense state of flux right now! Anyway I'm somewhere between a one, a five, and a six.

Natalie, Staff Writer, 5 (The Investigator)
Woo-boy, this first time I took this test, it left me feeling exposed… but, as a five is wont to do, I suppose, I went searching for a book (Understanding the Enneagram) to give me more insight into how a 38 question quiz could see me so clearly. In hindsight, that might have been a mistake, because instead of learning about the science of the Enneagram, I spent more time reading the analysis of what makes someone an "investigator.wp_postsYou think the 9types.com descriptions were uncomfortable to read? Oh, it was nothing compared to this.
"Basic Fear. Of being helpless, useless and incapable.wp_postsWell, I mean, okay…t hat's kinda true..
"Secondary Motivations. Fives want to… create an inner reality that feels more controllable than the real worldwp_postsWho told you this? How did you find this out about me?
"Characteristic Temptation… Average to unhealthy Fives literally "think too much,wp_postsin inappropriate categories and circumstances.wp_postsOkay, wow, well now you're just being mean (and, also, accurate).

KaeLyn, Staff Writer, 7 (The Enthusiast)
It took me a full five minutes of staring at my results to understand how to interpret them. I scored five in three different types, but my score of seven in Type 7 was the highest score. Honestly, I read the thing for Type 5 first because I didn't understand the scoring system and it also seemed to fit me? So maybe like several of these things fit me? Is that the point? Anyway, 7 is the Adventurer and it feels pretty right in most ways, particularly how I interact with other people. This is what it says about getting along with me:
Give me companionship, affection, and freedom.
Engage with me in stimulating conversation and laughter.
Appreciate my grand visions and listen to my stories.
Don't try to change my style. Accept me the way I am.
Be responsible for yourself. I dislike clingy or needy people.
Don't tell me what to do.
Pretty much! I'm attracted to people I find "interestingwp_postsa.k.a. someone who will join me in stimulating conversation and will bring different perspectives into my life or who will challenge me emotionally. Boring, as well as needy people are my least favorite thing. I deal with my own shit and I need you to deal with yours, but I also feel super harsh about saying that, so I just think it in my head. I really resent being told what to do when I disagree with the rationale and I will hold a grudge, secretly, deep in my heart, for literally forever.
The other part that made me feel really called out was about my parenting style (of course). First it's like, "want their children to be exposed to many adventures in life,wp_postsand I was like, yeah, sure do! Then the next line is, "may be too busy with their own activities to be attentive,wp_postsand I was like… oops. As my daughter falls off the couch for the 90th time while I'm writing across the room…

Riese, Editor-in-Chief, 8 (The Challenger)
As I am adding my bit to this roundtable, nobody else has identified as an 8. I think this speaks well to my qualities as an 8, which probably include not wanting to deal with other 8s. Although I also score really high as a 5, and when I retook the test I came out 5. But… my therapist was very into enneagrams and my life made sense through an 8 lens, every time.
Eights are controlling and have bad tempers, fear being controlled by others, and want to be important. But! At their best, 8s want to use their strength to improve others' lives, "becoming heroic, magnanimous, and inspiringwp_postsat which point they "may achieve historical greatnesswp_postsand "use their talents and fortitude to construct a better world for everyone in their lives."
There's a lot that doesn't resonate, of course. Mostly the stuff about confidence, swagger and "boasting,wp_postsor the idea that at my most unhealthy, I develop delusional ideas about my power and invincibility. I actually think that progression would perhaps be more beneficial than the reality, which's deep suffocating insecurity and self-doubt as well as complaining and overanalyzing until I drive everybody around me insane. I do care about what other people think, and I care a lot about other people. I wish I got more and more sure of myself the more upset I got — it'd definitely help when the whole internet is mad at us. instead those are the moments I step back and try to understand the other side, and then eventually sympathize with it, and then am paralyzed with indecision. Some of these non-8 traits I suspect are related to being socialized female.
But a lot else about being an 8 — and especially as it refers to my relationships with others based on their types — I relate to deeply and resolutely.

Rachel, Managing Editor, 2 (and 6) (The Helper/Loyalist)
I already knew I was a 2, the Helper, but took the $12 test just for the sake of this roundtable to get more detail, which is something I highly recommend doing if you want to feel like fighting God, the devil, and everyone you've ever met. Who is this Riso-Hudson bitch and why does she think it's ok to say any of this to my face! "Twos want to feel loved, to have intimacy, to express their feelings for others, to be needed and appreciated, to be close to valued friends and family, to "rescue" potential friends and partners, to get others to respond to them, and to get and hold on to the love they want. Twos do not want to be out of touch with loved ones, to be in impersonal settings, to be left out of social situations, or to be in situations where there is nothing for them to give." Also: "Twos expect people to not want them around, and they often feel that they need to be extraordinarily kind and supportive to get people to accept and love them… Twos believe that they will be loved only if they are completely available to attend to the needs of others." Somewhere my therapist is doing this: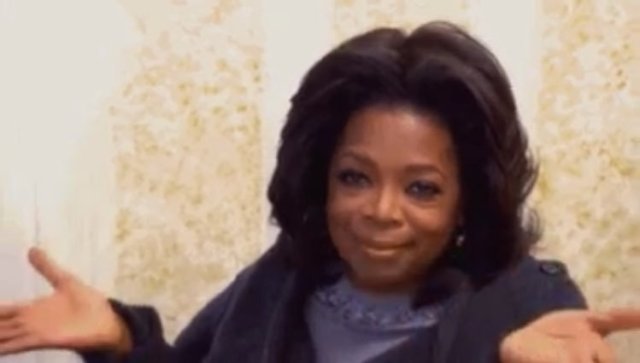 The other type I scored high on was Type 6, the Loyalist — "Type Six exemplifies the desire to create a stable, safe environment, to cooperate and create with others, and to be adequately prepared for the various difficulties that life presents" — which sounds like basically a deeply Type A person with anxiety and trust issues. Fair enough!
Aside from being generally alarmingly true about me, I was super interested in what the Enneagram said about relationship dynamics with other types, especially my coworkers. The website says that Riese and I can be very alike (and both work too much) and that I "truly appreciate [Riese]'s strength and efforts—and see their often hidden self-sacrifice." It says Heather and I's "relationship is built around shared values: both are on a path of some kind together. Twos bring the nurturing and feelings that Ones do not easily allow themselves: they help Ones soften and relax. On the other hand, Ones bring integrity, conscientiousness, responsibility, and consistency. They are steady, reliable, and truthful." With Yvonne and Laneia, both Fours, "Enneagram Twos and Fours can be a safe place for each to share their hopes, fears, and insecurities. They can be good medicine for each other." Reading about it makes me emotional tbh! I realize it's not feasible for most people to make their entire workplace take the Enneagram test but if so, I really recommend it!