Holy Black bisexual bulletins, Batman — Lesley Goldberg over at The Hollywood Reporter just broke the news that The CW has found its new Batwoman: Bisexual actress Javicia Leslie, who you might remember as the lesbian sister Ali on God Friended Me. She is the first Black actress to play Batwoman, ever, and will become the second Black lesbian superhero in the Arrowverse, after our beloved Anissa Pierce on Black Lightning.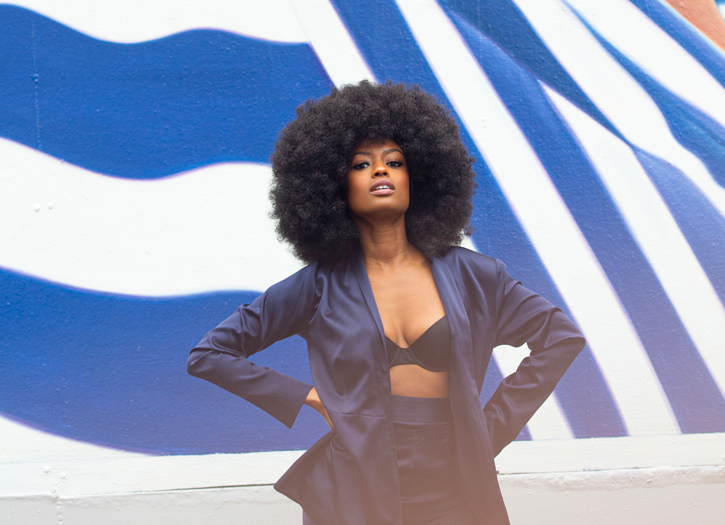 According to THR:
Leslie's character, Ryan Wilder, is described as "likable, messy, a little goofy and untamed. She's also nothing like Kate Kane, the woman who wore the Batsuit before her. With no one in her life to keep her on track, Ryan spent years as a drug-runner, dodging the GCPD and masking her pain with bad habits. Today Ryan lives in her van with her plant. A girl who would steal milk for an alley cat and could also kill you with her bare hands, Ryan is the most dangerous type of fighter: highly skilled and wildly undisciplined. An out lesbian. Athletic. Raw. Passionate. Fallible. And very much not your stereotypical All-American hero."
It's honestly impossible to overstate what a huge fucking deal this is and I'm not going to disguise my absolute and overwhelming joy to see a queer Black woman don the cape and cowl at this moment in our history. I texted Autostraddle Deputy Editor Carmen Phillips as soon as I saw the news and she said, "Here's your official quote: LET'S FUCKING GOOOOO!!!!!!"
Here's Javicia Leslie's Instagram; you're welcome.
Update: Ruby Rose has posted on Instagram to congratulate Javicia: "OMG!! This is amazing!! I am so glad Batwoman will be played by an amazing Black woman. ❤️ I want to congratulate Javicia Leslie on taking over the bat cape. You are walking into an amazing cast and crew. I can't wait to watch season 2 you are going to be amazing !! ❤️"