Photos by Molly Adams
Can you imagine a commercial space that stands with and for the community, gives more than it takes, and also serves delicious coffee and donuts? Last month, I had the pleasure of spending time at Cuties, a queer owned and operated coffee bar in Los Angeles that is not only filling a void but breaking barriers and lifting up its members.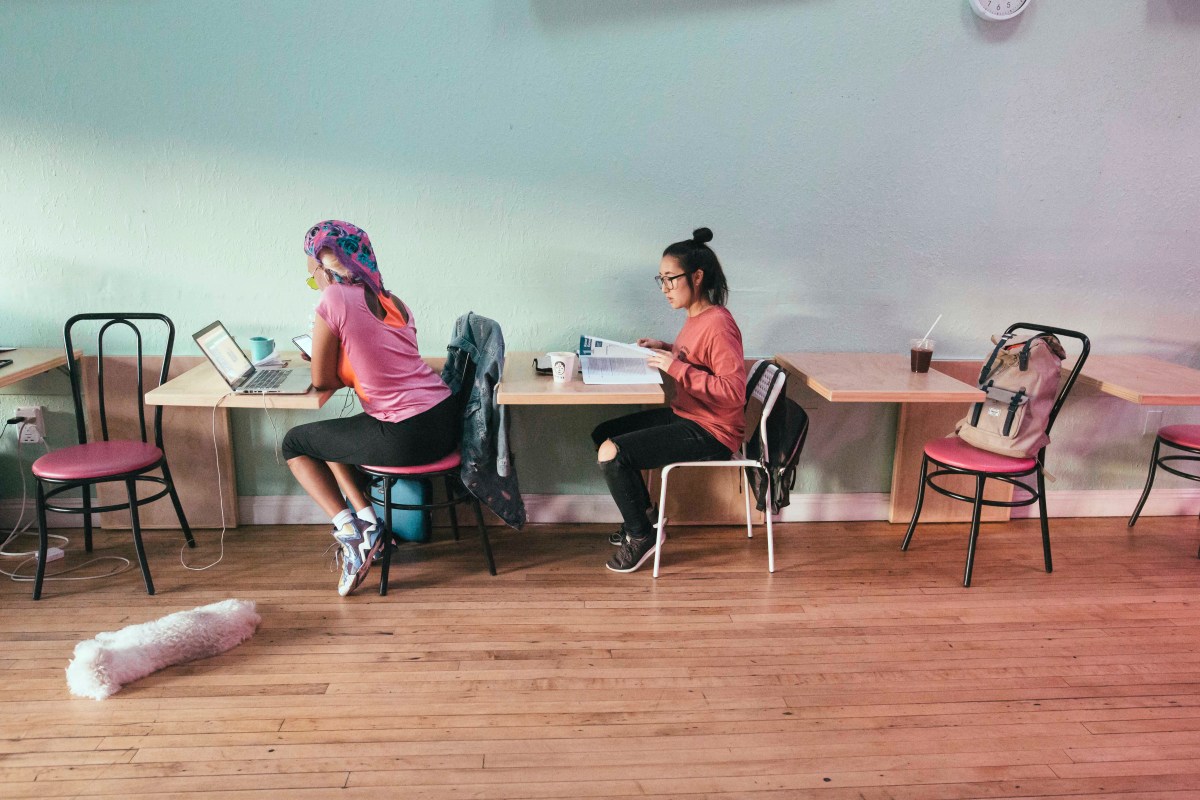 I sat down with founders Iris Bainum-Houle and Virginia Bauman to talk about finding community, running a commercial space, and how to hold members accountable.
Interview has been edited for clarity
Molly: Tell us a little bit about who you are.
Virginia: My name is Virginia. I'm a Virginian by birth and moved to LA eight years ago and came out as a trans woman midway through that time in LA. Professionally I've done a lot of different things – everything from software engineering to opening a cafe. Finding my home in the community, building spaces for community, and doing community events is where I see a lot of my identity now.
Iris: I'm Iris, my pronouns are they/them, and I'm queer and genderfluid. I grew up in Virginia as well. I moved to LA about a decade ago and I worked in the film industry. I didn't find a lot of gratification or fulfillment in that field. Starting this project with Virginia made a lot of sense in terms of finding community, building community, building the community that I wish I had throughout my life and for finding meaning through my work.
M: Why did you decide to open the shop?
V: We were both searching for community events and spaces and what we found were a lot of support groups and political action groups – what we didn't find were casual spaces.
I had a background in coffee and we knew that coffee was often a tool used to create casual spaces for different types of people throughout history. We started to create a plan to basically build a business around that idea.
I: It was also important for us to create a space that is all-ages and a space that was not centered around alcohol – bars hold a very important space in queer and trans history but there's definitely a need for community spaces that are not centered around alcohol.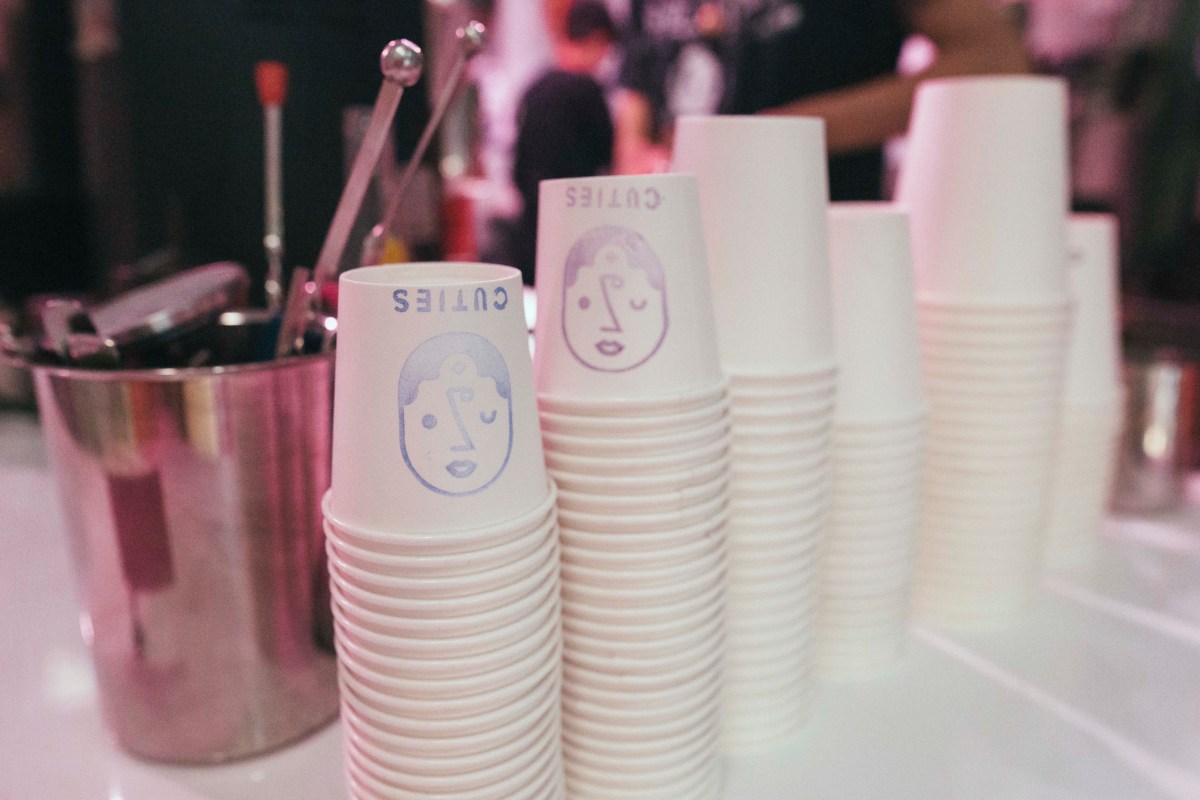 M: What makes your space unique beyond what was just mentioned?
I: Our community codes of conduct [found at the end of the article] are a major difference between us and many other commercial spaces. One of the things that we were able to do is take the knowledge that we had learned from other spaces and from other community activists – what worked and what didn't in terms of creating safer spaces – and bring those into a retail public environment.
Our codes include things like asking people before you touch them, asking before you take their picture, checking in on pronouns, not assuming anything about identity or orientation, addressing microaggressions, taking a firm stance about no racism, no homophobia, no xenophobia, no fatphobia, no transphobia, no body shaming – these are things that really make us not so different in terms of a community space but really different in terms of a retail environment.
M: I know a key to creating safe spaces is being adaptable and responding to community concerns – what are some lessons you have learned?
V: The thing that has been challenging is the energy it takes to hold people accountable in your space according to those guidelines because they're meaningless unless you're willing to do that. So banning people or asking people to take breaks from the space when they violated those codes of conduct are things that I don't think people always think about when they make those community guidelines and that's something that we know we are committed to — we are committing to holding the space accountable to the policies that we set but the energy output that takes is challenging.
I: It takes a tremendous amount of energy and time and thought to create safe spaces and be accountable to your community. One piece of advice that I got was that if you're going to have a community space and you're going to have community codes of conduct you have to 1.) hold your community to it and hold yourself to it and 2.) you also have to be prepared to reprimand and possibly ban your friends. If you're not willing to make those hard decisions then you shouldn't go down that path and you shouldn't put yourself in that role. You will have to ban people that you care about and that you're close to. You hope it never happens but it does.
M: Do you have advice for how to reprimand people and to hold other people accountable in a constructive way?
V: I think the most important thing is not to make it personal but make it about their behavior. There aren't shitty people but people do shitty things and holding them accountable for the shitty things that they do is important. Some people are going to be willing to take responsibility for their actions and others are not but if you're holding them accountable for their actions and not their identity or their personhood then you'll do better. I think a lot of people judge the character of someone by their actions and that's something we do not do – we are judging their actions and holding them accountable for those actions.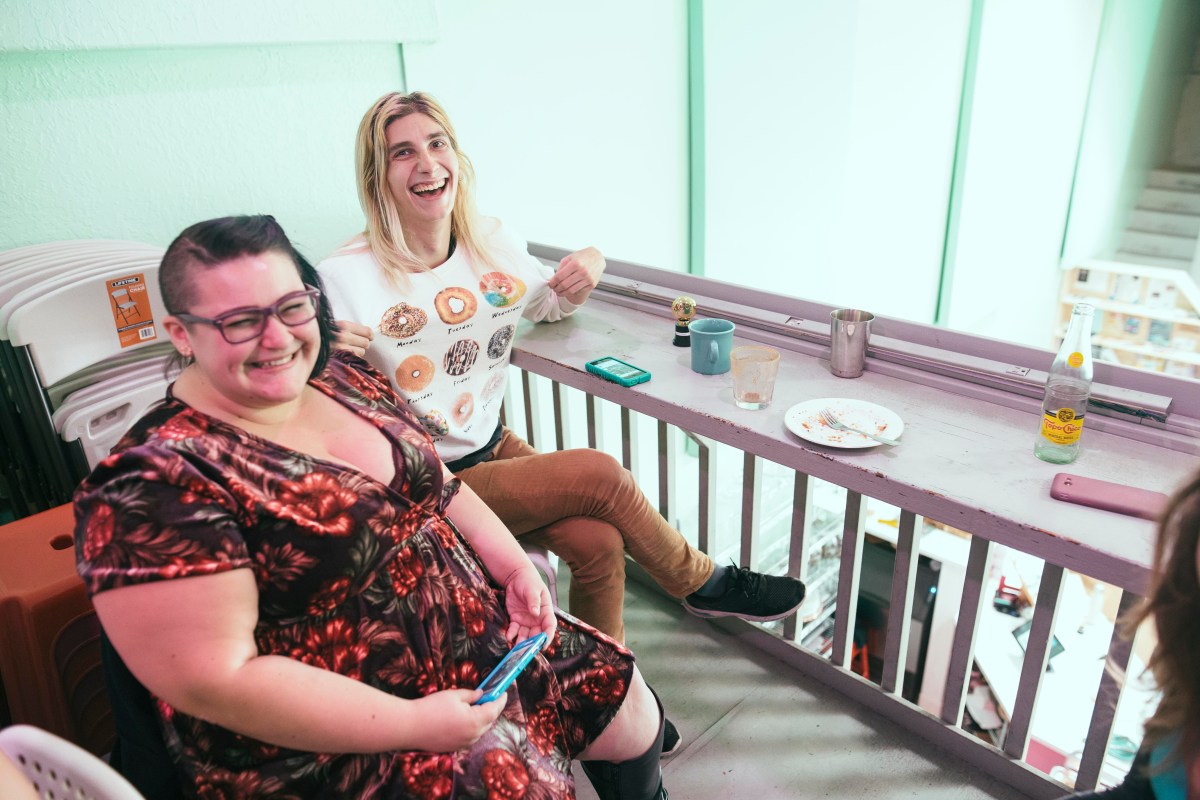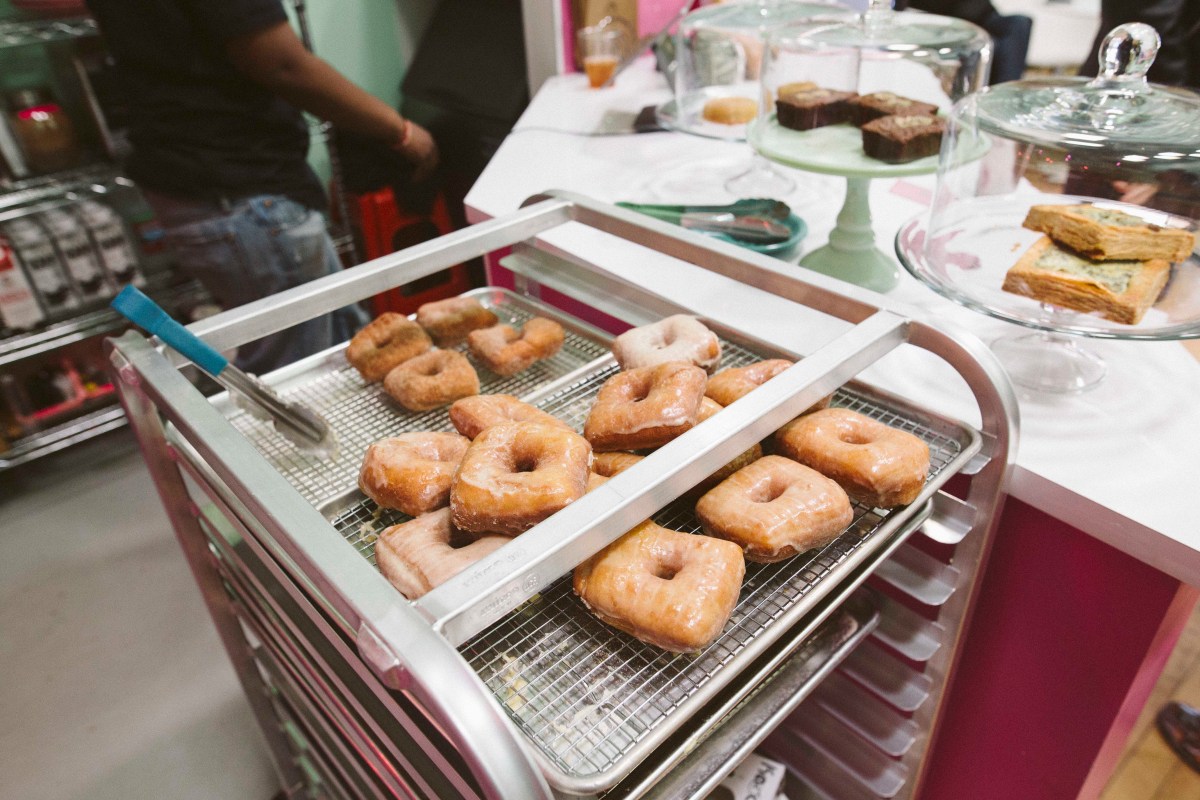 M: How did you come up with the guidelines?
I: Our guidelines were formed based on our own experiences with other spaces. We took guidelines that we liked and that we thought worked and also made guidelines that we wish were in place. We learned from interactions that we had with people that were not positive or ways that we felt we were not seen or our friends or other community members were not seen.
We also learned through a wide array of communities – for example through sex positive and kink communities we learned about asking for touch and consent for photos. We learn through other people's successes and missteps.
"It's also a part of our job to continue to educate ourselves and do research about what are other spaces and activists are doing: how are they handling these issues? We don't take any of this for granted or think that it is static or unchanging."
V: We also evolved our community guidelines over two years of doing community events before we had an actual shop. That was invaluable because the risk of failing when you have 20 people over to your house is smaller than if you have a shop that has an outsized presence in your community so finding ways to fail fast and early are always beneficial.
I: Being receptive to feedback is an important part of the accountability process – being open and hearing the issues that come up and experiences that people have in your space. It's also a part of our job to continue to educate ourselves and do research about what are other spaces and activists are doing: how are they handling these issues? We don't take any of this for granted or think that it is static or unchanging.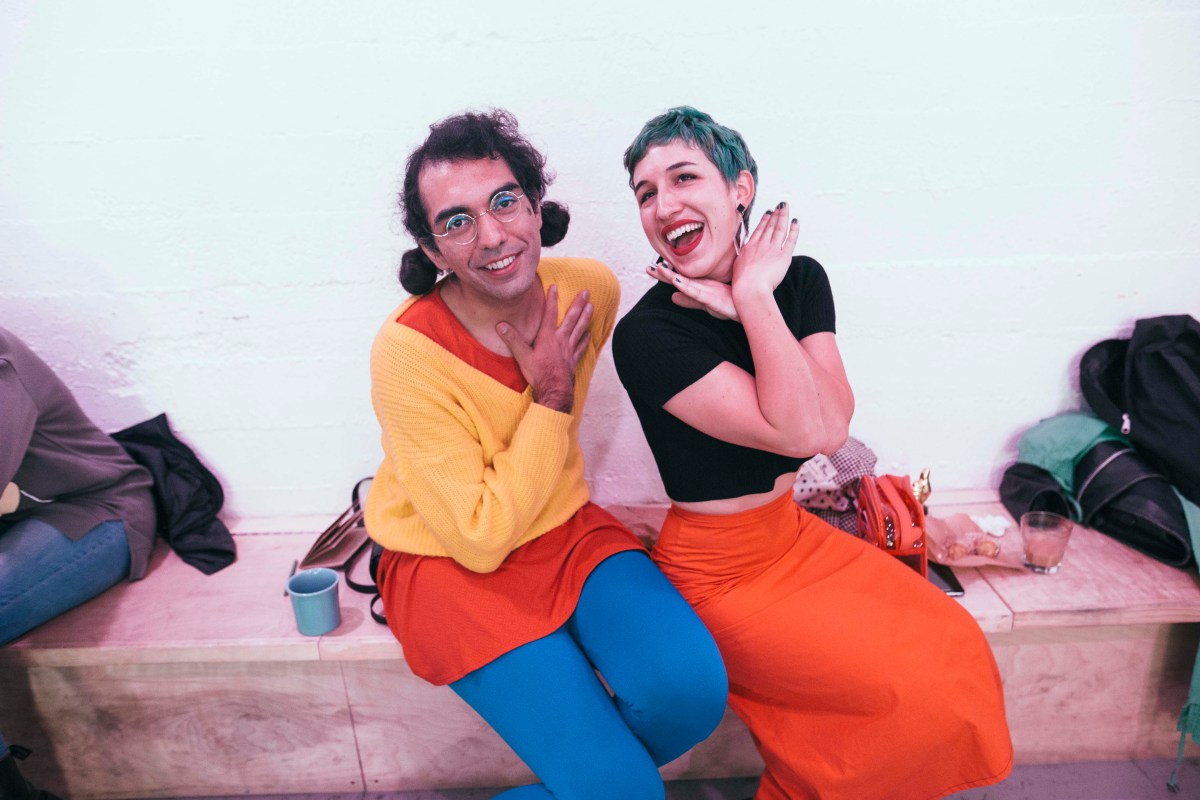 ---
This past Sunday, Cuties had their own award show – if you walked in you might have been handed a trophy custom made for your beautiful gold gown, your rad denim jacket, or even your ball cap.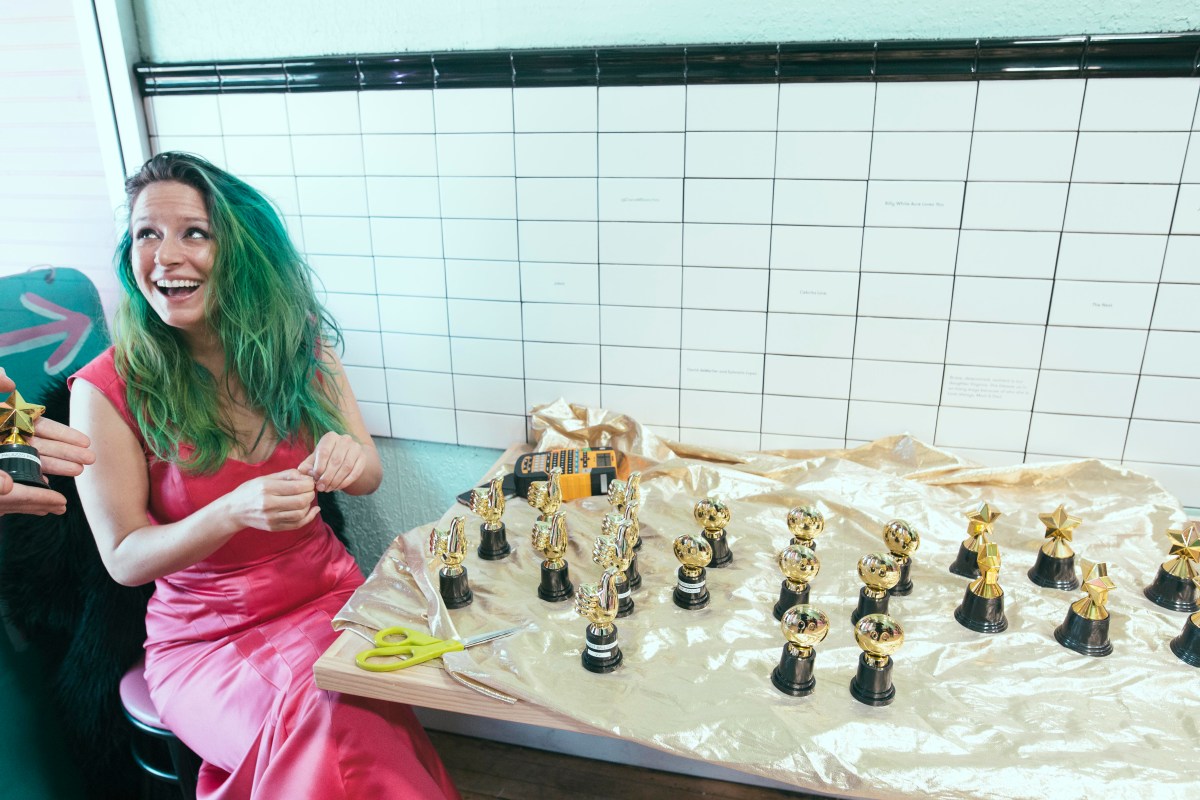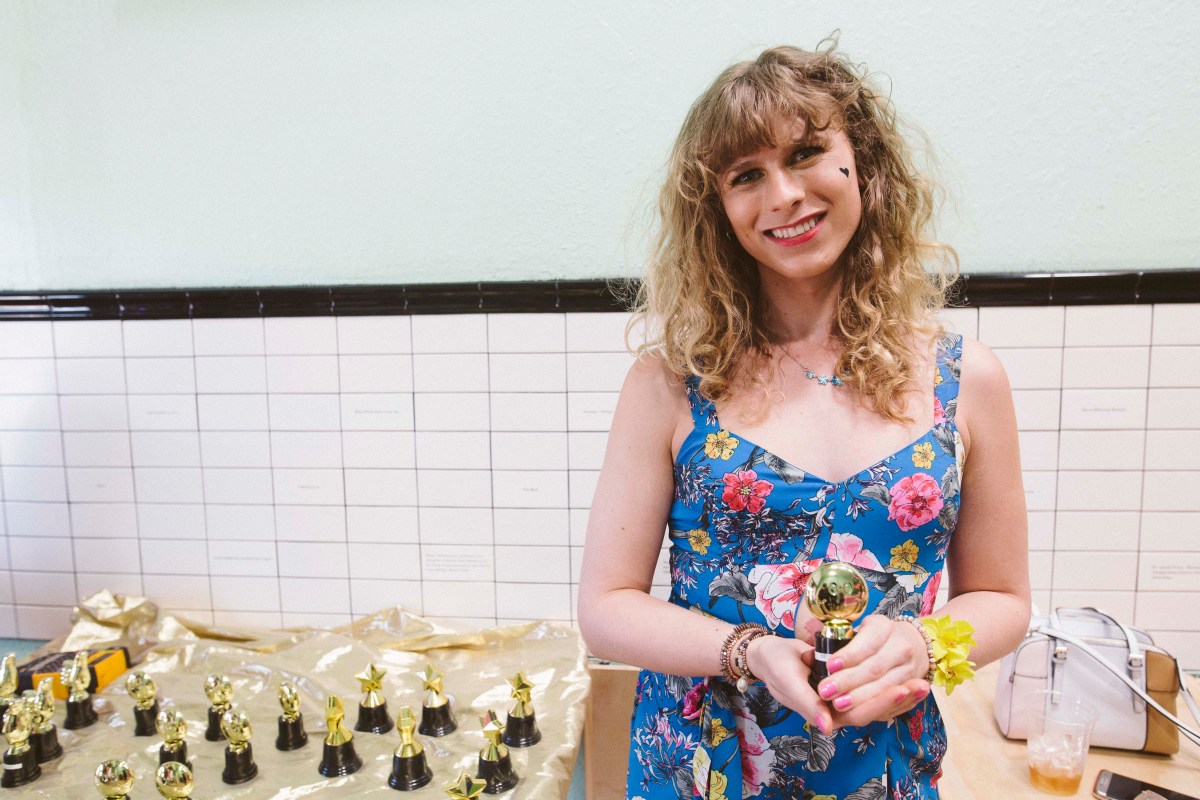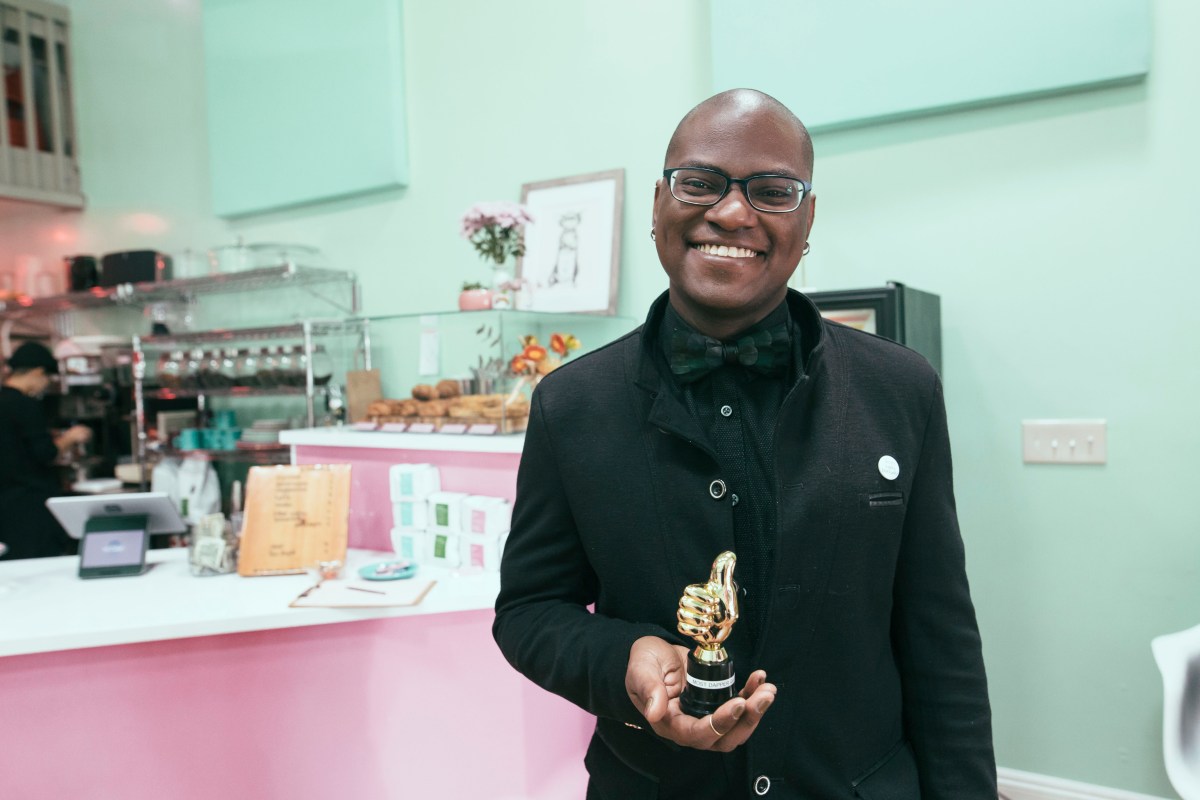 ---
M: What's a day like running the shop?
I: I figure out what needs to be taken care of immediately – we're so new at this and there is always something we haven't come across yet or a challenge that we need to learn how to adjust to quickly.
Our days are usually pretty different – I come in on Mondays and say hi to the barista, say hi to the community members, open up my laptop, start working on the newsletter, and start researching events that are happening in the queer community. I'll connect with the community online – answer emails about housing and people who want to do events in the space or who have questions about our events. I'll order items for our events like craft kits for craft nights or get licensing in order for our movie screenings.
V: Usually there's something broken – at least once a week I'm fixing something.
There's only so much our staff can do and we sort of have the ability to abstract out one level and looking at the operation holistically to see where the gaps are.
I also am making sure that we're running reports on financials, on labor, going to bank runs, and meeting with staff – it's a lot of holding space for people and making sure that they are empowered to do their job and being a mediator when disputes happen.
"Being present in your own space is very important because if it's really a community space I want people to see me there actively contributing to the community that I'm building."
There's a lot of saying hi to community members and being present in the space. Being present in your own space is very important because if it's really a community space I want people to see me there actively contributing to the community that I'm building.
I: A lot of it too is observing – observing how people move through the space. I try to keep an ear and an eye out for questions people have or something I can do to make their experience easier. It's really looking at what the customer's experience is – watching 'oh there are kids coming in with their parents so lets get some coloring books and markers' or 'oh hey people like to come and read so let's build out a library so people can have books and resources that they might not be getting otherwise or outside of the shop.'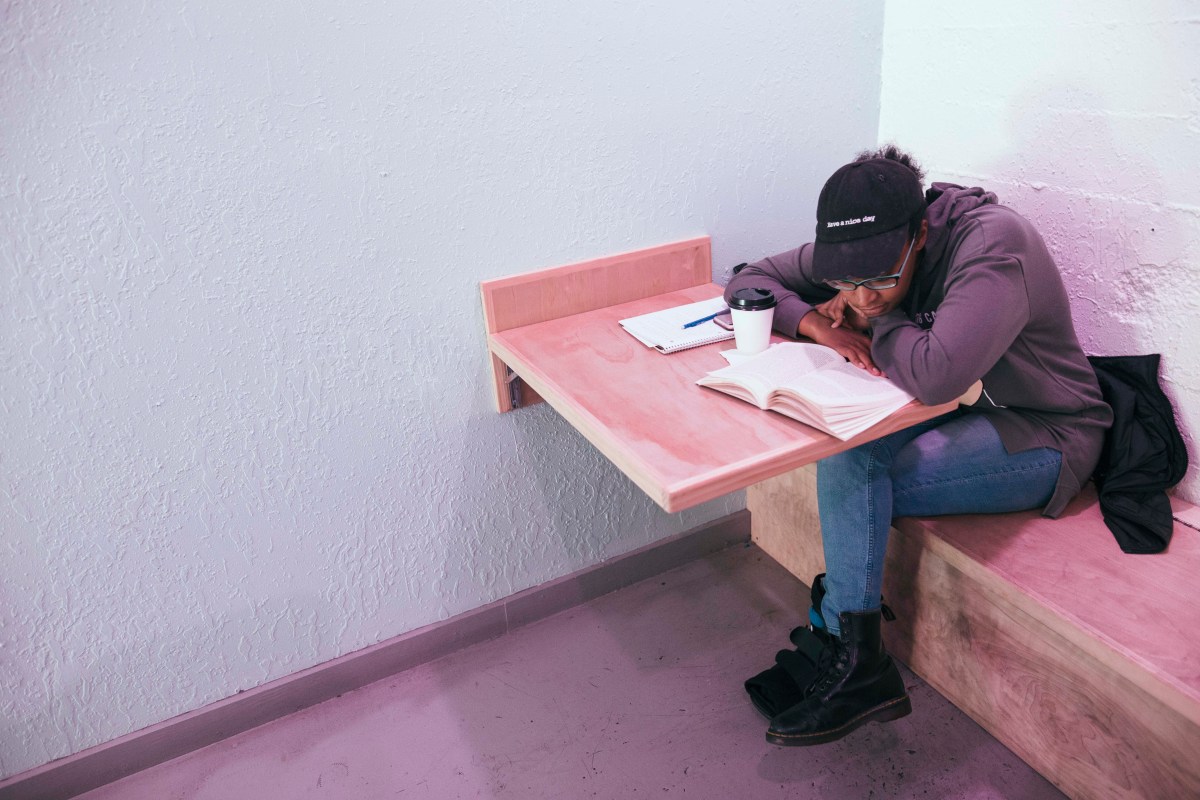 M: Any unexpected obstacles?
I: One of the things I was surprised by was having our community codes of conduct and expecting a certain level of awareness from the community. Community members come in and misgender our baristas and we've had to coach our team and say, 'hey this isn't always going to be a safe space, it's going to be a brave space. We need to be ready to step up and educate when people are ignorant in regards to gender as well as trans and queer issues.' We have also talked directly to customers about misgendering others in the space.
We live in these bubbles and we educate ourselves and our peers and then you find out that not everyone has that level of awareness. It doesn't make them bad people it just means that they haven't learned that yet or haven't had that education.
M: While it's important to remember that most of us are still learning and at one point didn't have education, there's sometimes a surprising knowledge gap and close-mindedness even within the community and it's reflected in spaces that aren't doing the work.  
V: I think it's really easy to build community around one identity without doing the labor to include people who are on the margins of that community and whether they're non-binary folx, trans men or trans women those are different issues that take a lot of energy to incorporate and I understand as an organizer the desire to just focus on what you know but if you don't take that time and you don't make those spaces inclusive then your times going to run out.
M: Do you have advice for people in the community who want to build a space like Cuties?
I: First of all, I want to encourage you to do it and to thank you for your work! It takes a lot of energy and effort to do anything in this world and we need more people doing it. Also you have no idea what you're getting into so strap in for wild ride.
"Be present in your community before you ask anything of your community. When you're starting a business and asking for money that comes with a lot of trust."
V: Finding access to capital is one of the hardest things and cultivating access to capital takes a long long time so start early. Ask for help. There are a lot of people who want to help. The other part is show up to your community first – go out to other people's events. Appreciate the organizing work that other people do. Be present in your community before you ask anything of your community. When you're starting a business and asking for money that comes with a lot of trust.
I: Figure out what the smallest version of what you want to do and do it. It took us two years from ideation to opening up the shop – that is fast in coffee-shop terms but that's a long time in terms of the work that you can do in the meantime. We were able to connect with community and make an impact because we started doing events, we started a newsletter, we launched our social media well before we finished fundraising and starting the buildout of the physical space.
Start early in a small way. Is it organizing marches? Is it getting involved in activism work? Is it holding a meetup at a coffee-shop once a month and getting people together? Is it going out in groups and going to screenings? What does that look like and what's the lowest hanging fruit that you can reach for and get that going and get everyone excited and engaged.
V: Another piece of advice is build your own distribution and what I mean by that is you may have a Facebook following, you may have an Instagram following, but build a newsletter as well. Try to slowly cultivate that audience so that no matter what happens to various distribution channels you don't have control over, you always have that list and you always have the ability to go to some other place.
The other thing that we did with the events early on is we started building that list so we didn't just open our doors and have no one to tell.
I: And give people an easy way to get in touch with you — that's super important.
V: But don't get sucked into social media. The flip side is that you have to be present in social media and you have to build your distribution there but the amount of energy that goes into debates where people aren't actually discussing things they're just processing, that is often not a good use of your time.
"That's one of the powerful things about creating in person spaces; it's being able to see another person as a whole person as opposed to an icon and 180 characters."
We're available on social media and we'll respond to people on social media but we stay off of unnecessary debates. We'll have those debates in the shop, we'll go to other community spaces, we'll educate our peers, we'll do that work where we think it actually helps.
I: Get people face to face – we've seen people who have gotten into bitter fights in comment sections come into the same space and connect with each other. That's one of the powerful things about creating in person spaces; it's being able to see another person as a whole person as opposed to an icon and 180 characters.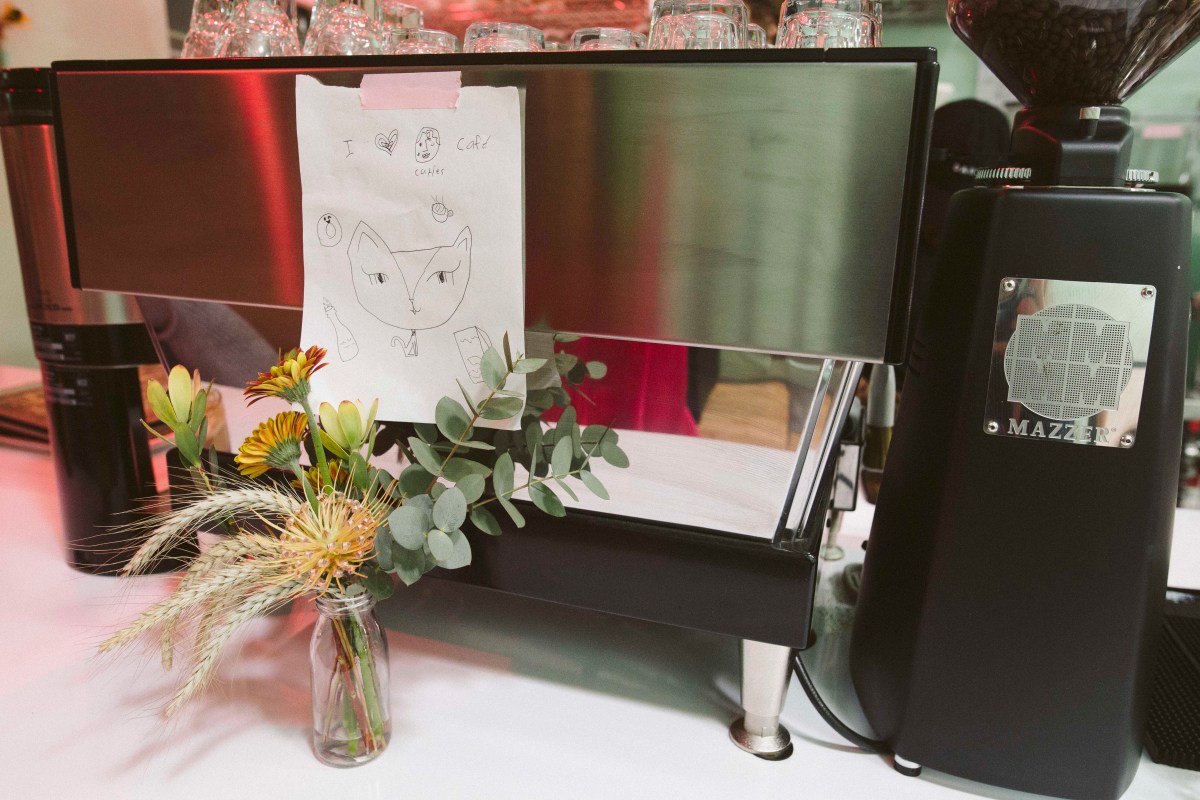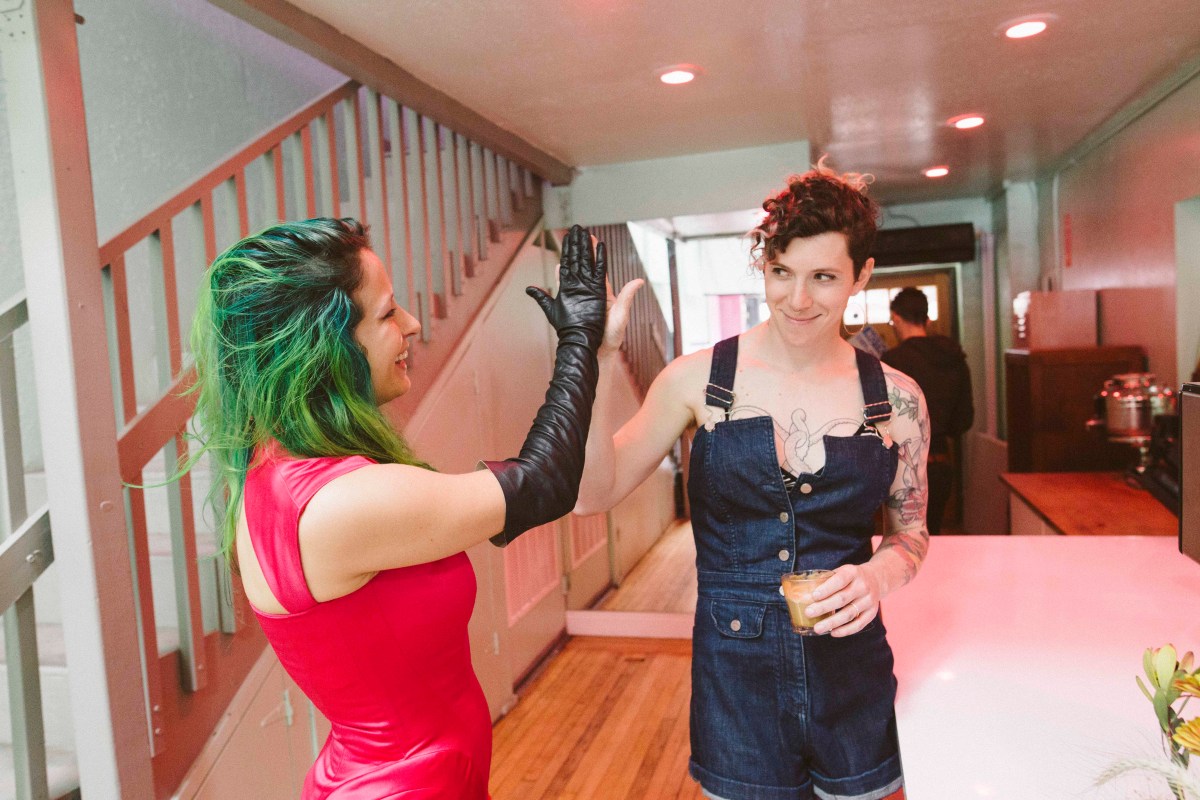 M: Can you tell us about your With Extra Love program?
I: It's a community tab so somebody can come into the shop and contribute to the tab and then another community member that's facing a financial challenge can pay with funds from that tab. Someone can go up to the bar and say hey I'll have a cappuccino and three dollars with extra love and then three tokens go into the pot for another community member to use. One token = one dollar.
V: If you're using it for your own purchase you don't need to say anything – just order like you normally would and when you pay you pick up the number of tokens you need and hand it to the barista – there's no questions asked.
I: It came from when we started doing queers, coffee, and donuts before we had the shop. It was pay what you can and no one was turned away. Every time we were able to cover our costs and continue doing the event because we believe when you ask people to step up and take care of each other, people will do it.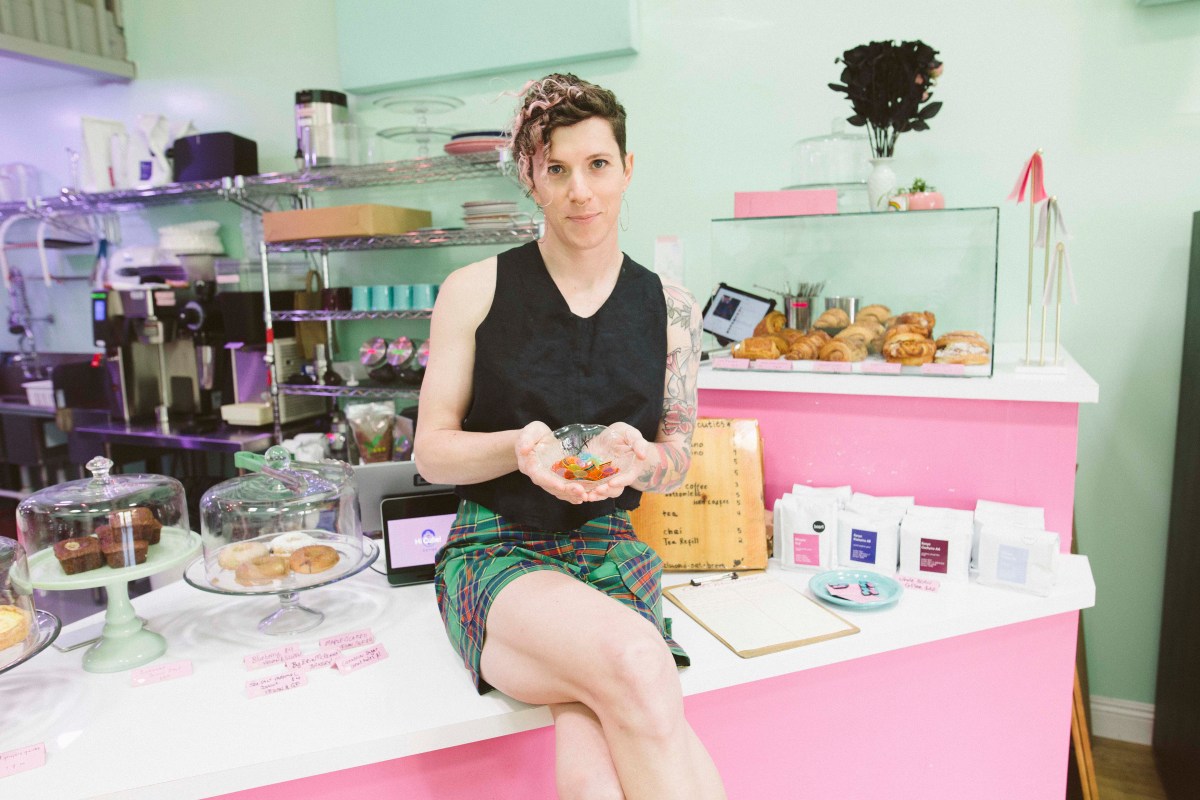 M: Lastly, how can we stay in touch, follow your journey, or contribute from outside of Los Angeles?
Website & Newsletter Signup: hicuties.com
Twitter: @hicuties
Instagram: @cutiesla
Facebook: https://www.facebook.com/hicuties
Patreon: hicuties.com/fund
---
Cuties' Community Codes of Conduct
By entering into our space you are agreeing to follow our community codes of conduct. If you break our codes you will be asked to leave and repeat/serious violators will be banned.
Do not assume. Do not assume image = identity. Do not assume pronouns: ask!
Queers and allies are welcome. LGBTQIA+!
We do not participate in gatekeeping. We do not believe in phrases like "queer enough" or "trans enough." We support you and welcome you.
Be mindful of the energy you bring into this space and how it affects others. This is a safer space for many so let's work together to keep it that way.
All ages are welcome. Minors might be present so be mindful of the impact of your speech and actions on new members of the queer community.
We do not tolerate racism, xenophobia, transphobia, homophobia, sexism, ableism, ageism, fatphobia and body shaming of oneself or others.
This is a hate-speech free zone. We also strive to educate ourselves and each other about microaggressions and check ourselves and each other when they occur.
We are a consent positive space. Only touch others or their mobility aids with their express permission and please ask before you take someone's picture.
Please smoke on the sidewalk outside away from the building. This includes cigarettes, pipes and vaporizers. Being altered is no excuse for not being on your best behavior.
Thank you for helping us create this space.
SaveSave
SaveSave