Crystal's Team Pick: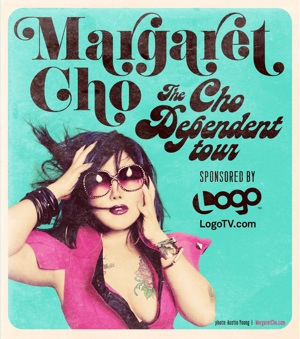 Good news, Australians. Autostraddle favourite Margaret Cho is bringing her show, Cho Dependent, to our shores as part of the Just For Laughs comedy festival!
The press release promises that Margaret Cho will be "ready to explode all sexual borders in the name of comedy" which sounds rather magnificent, don't you think?  The Aussie dates are:
Sept 2 – Sydney (tickets)
Sept 5 – Brisbane (tickets)
Sept 6 – Melbourne (tickets)
Tickets go on sale tomorrow, Friday June 24.
Also! Some of our Sydney readers have planned a pre-show Autostraddle meet up. If you want to join us, grab yourself a ticket and then email me for the details – crystal (at) autostraddle (dot) com. Come along even if you're not attending the show.
If you live in another city, join the Aussiestraddle group on ASS to organise your own meet up. I'm looking at you, Melbourne. There are so many of you.