Welcome to the Halloween installment of Make A Thing,  where we make handmade gifts for people! Or ourselves. Or our cats. Mostly our cats. 
Header by Rory Midhani
I don't know about you, but I don't do Halloween very well. I really hate scary things. I can't do haunted houses or haunted corn mazes or actually anything involving the scaring of others. My fragile little soul just can't take it! I think most movies are too scary. To be honest, I was concerned about how I was going to sleep at night after watching the Pretty Little Liars Halloween episode during the day. I just can't do it.
That said, I can appreciate an adorable Halloween decoration when I see it. So that's what I rolled with: adorability in lieu of scaryability.
Salt Dough Ghosts
I worked with salt dough because there's a tiny human in my life and she loves to help make things, especially things that resemble cookies (dough + kitchen = cookies, duh). Salt dough is perfect for letting kids make things. It's cheap, it cleans up easily and it's non-toxic. It's also perfect for making things sans kiddos, too, namely because it's cheap, easy and won't necessarily kill you.
Supplies Needed:
+ Basic salt dough (recipe to follow)
+ Microwave or oven
+ Paint
+ Sharpie
+ String
Basic Salt Dough
1 cup flour
1/2 cup salt
1/2 cup water
(If you're thinking "that's a fucking ton of salt, Hansen", you're right. Salt dough ain't jokin' around.)
Level of Difficulty: Easier than getting me to watch a scary movie without crying or hiding in a pillow or crying while hiding in a pillow.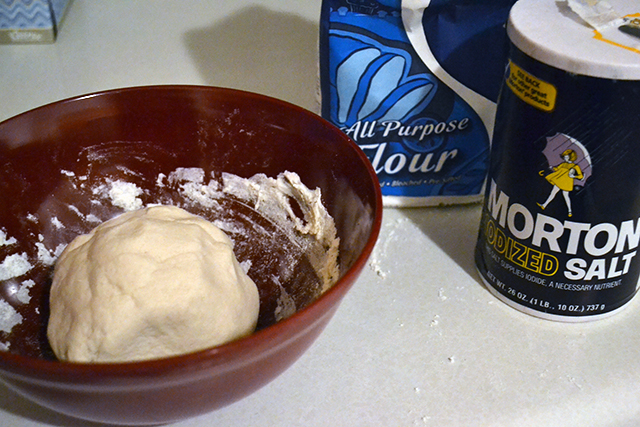 1. Mix up the salt dough. You can stir it all together with a spoon at first, then knead it until it turns smooth (it will start out feeling pretty gritty, then smooth out as you knead it).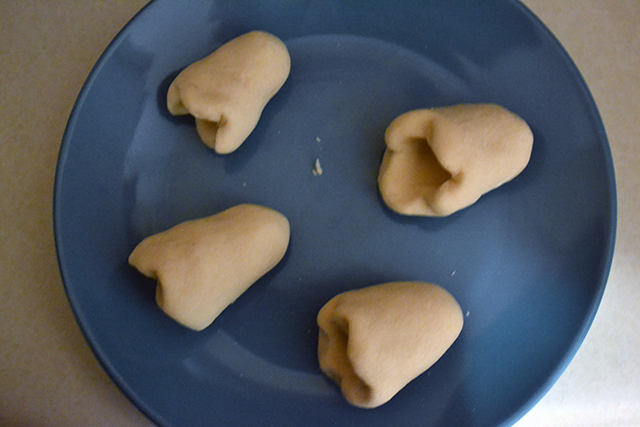 2. Shape out your little ghosts. I made mine pretty hollow for drying sake.
3. Use a paper clip or needle to make a hole through your ghost for your string to go through later.
4. Okay, here's where I got rebellious. Google told me that instead of baking these at 350 degrees F for 3 hours (THREE HOURS NO WAY) I could instead make them in the microwave for 3 minutes until they are completely dry, adding 20 seconds at a time in the end if necessary.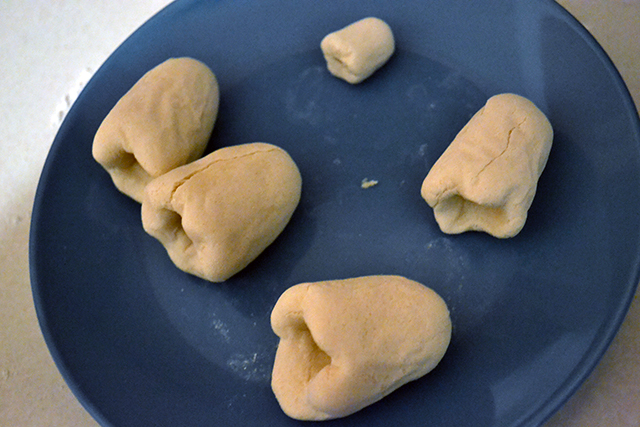 5. Some of them cracked, some whithered. But I came to terms with this by imagining a sheet over a child and how wrinkly those things are, then I had zero fucks to give about having smooth ghosts.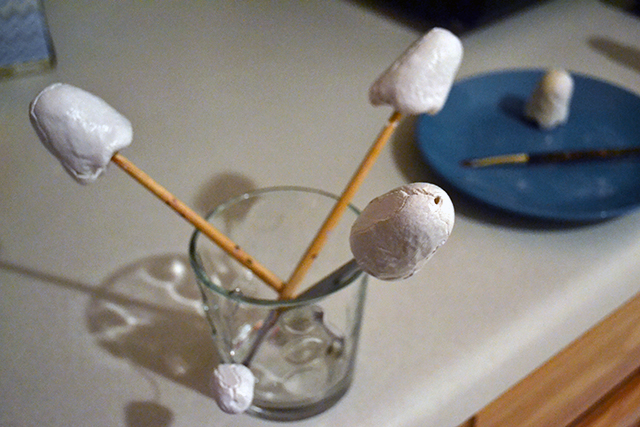 6. Paint your ghosts white. All I had was glossy white, so my ghosts are just going to deal with being shiny. Paint brushes make excellent wet-ghost holders.
7. Use a sharpie for the eyes, string them through, hang them up and you're done!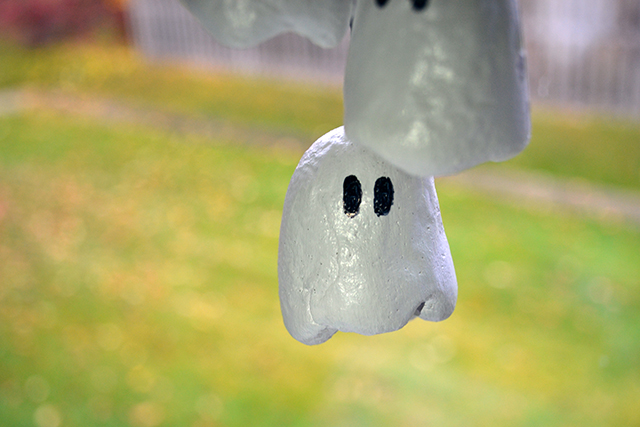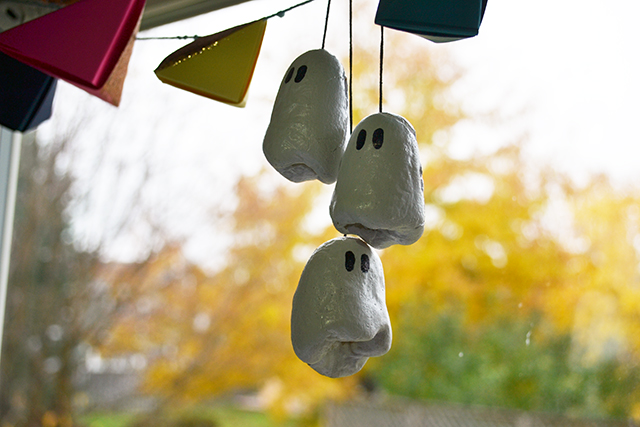 What do your Halloween decorations look like this year? But don't show me anything scary.