Pokémon Go is sweeping the nation and I absolutely, unapologetically love it. So I've put together some outfits that say I'm Here, I'm Queer and I'm Gonna Catch That Pinsir. Here are some looks for when you want to signal to the homospectacular at the pokéstop that you'd be down for some training.
Team Instinct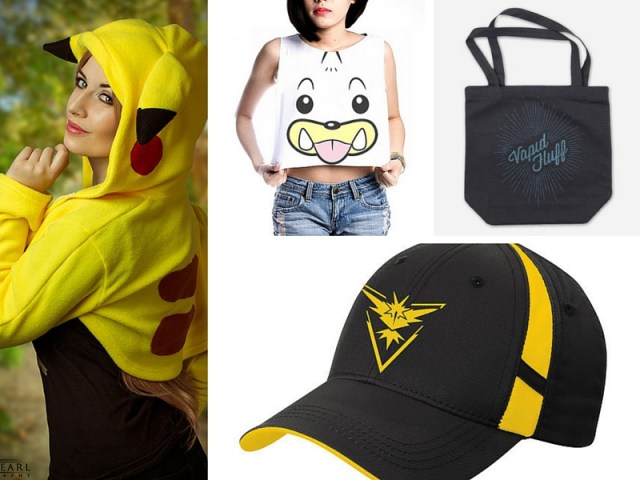 Pikachu Shrug, $62.76 || Seel Crop Top, $13 || Pokémon Go Hat, $20 || Vapid Fluff Tote, $18
---
Team Mystic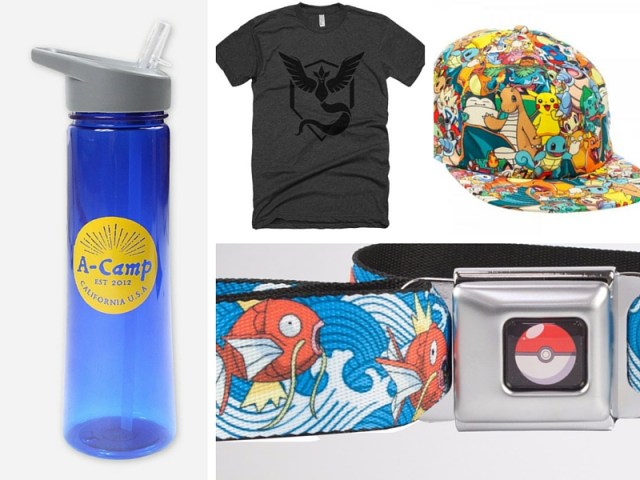 Team Mystic Tee, $20 || Pokémon Snapback, $17 || Magikarp Seatbelt Belt, $30 || A-Camp Water Bottle, $10
---
Team Valor
Ash Ketchum Ballcap, $25 || Pikachu Circle Skirt, $40 || Gal Pal Crop Top, $22 || Pokéball Earrings, $12
---
For Your Denim Jacket
Stick a denim jacket on literally any of these outfits if you're hunting at night and it gets chilly. Then stick these pins onto the jacket.
Team Iron On Patch, $6.00 || Set of 8 League Badges, $25 || Gal Pal Pin, $10 || Pokémon Go Map Pin, $7