Today we launch our Birthday Issue. As a person with chronic imposter syndrome, there's always something slightly terrifying about birthdays — the idea of being celebrated quite literally and specifically simply for existing at all; for, a certified number of years prior, successfully exiting the body of your mother, screaming and slimy and seeing things for the first time. Lots of people live, after all. Some people for a very long time.
This thing, though — Autostraddle — was not expected to live for a very long time. Autostraddle is more like a guinea pig than like a human child, both for our experimental nature and for how long we were expected to live. Very few magazines survive, and fewer still of the lesbian intention. The average lifespan of a lesbian magazine, according to actual math I did using the launch and closure of 60+ previously existing magazines (here are some of them), is four and a half years. Yet here we are. Ten! Jenny died, and we got born.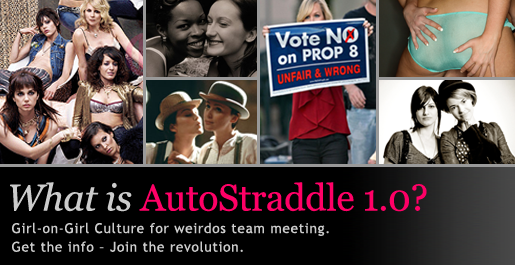 I've tried to raise my child with slightly more confidence than I personally possess, encouraged it to declare its worth in the world ("The most popular [this or that]" etc). I'm very fucking proud of us. For surviving, for even, every now and then — thriving.
Ten years ago — on March 8th, 2009 specifically — Carly came over to my apartment on Claremont between 124th and 125th. I asked her to bring wine 'cause Alex and I'd been working on the website all day with Tess (she built it), so we wouldn't have time to go out. According to my email, I was trying to figure out if anybody had heard of this VJ named Ruby Rose from Australia. Crystal could maybe get an interview if we wanted her to, but nobody had, so we didn't. (The first of many VERY wise decisions I'd make over the years!) We'd already seen The L Word finale that would air that night — I had screeners, so we'd watched and taken photos for my recap on Friday night — but we watched it again to live-tweet it from our own twitter accounts as well as about ten we'd set up for various L Word characters. We thought a live twitter feed on the new Autostraddle dot com would be an attraction of some kind, but couldn't get it to work. Things were going as well as they ever do, right from the start.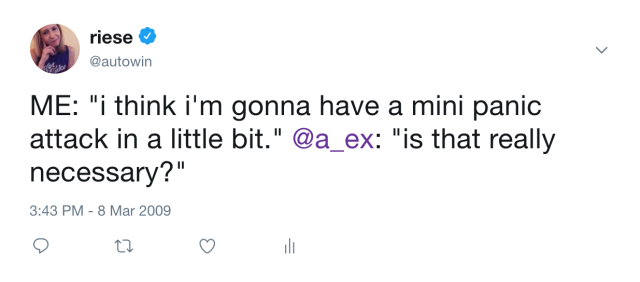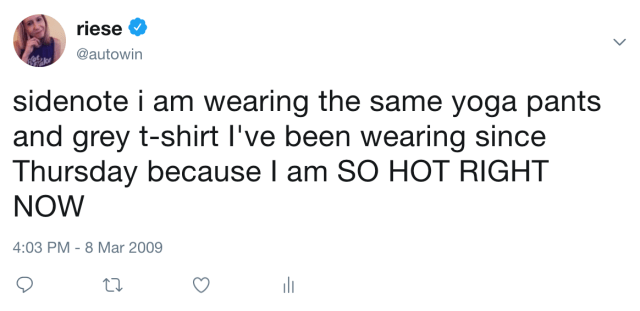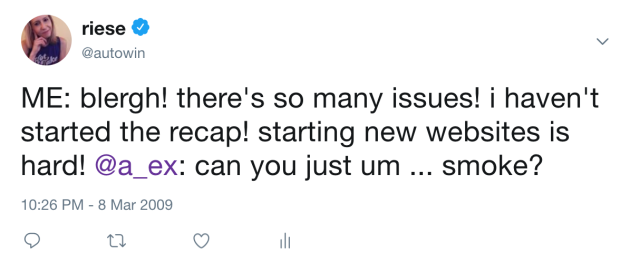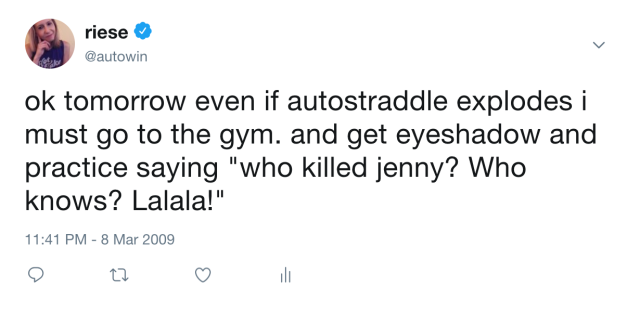 From what I understand about birth, this is a pretty typical way for it to go — some false starts, a lot of pushing and screaming, some major spills, everybody gathered around a small space waiting for something huge to emerge from it, nobody really sure how much control they'll have over what happens next.
I'm asked to rehash our origin story nearly weekly at this point, and we do a lot of looking back 'cause I'm passionately nostalgic. I'm not going to do that now, besides to tell you that our first post was a 14-minute "pre-cap" "podcast" of Carly, Alex and I talking about the last episode of The L Word, which I'm not linking you to because well, we used a lot of words back then we know better than to use now! Plus, there will be a lot of retrospective moments throughout The Birthday Issue.
The authors we're featuring in our Birthday Issue understand the full range of implications of those days — the sweetness, the bittersweetness, the nostalgia for years in the rearview mirror and the wonder of those ahead, the chance birthdays offer us to really try to show the people in our life how intensely we love them and how happy we are they're with us. This issue brings you essays about the messy miracle of getting born and getting someone else born, the (body) horror and beauty of the process. We have writing about how family histories and presents are marked through birthdays, the tender traditions our families gift us; the complex joy of celebrating a birthday for the first time with chosen, not biological, family; birthdays as a yearly reminder of the ways our family has failed us and pushed us away; the people we've lost. We have souvenirs of birthdays past, cake recipes you really could not possibly be prepared for, and of course would it be an Autostraddle birthday party without astrology content? Get ready for hearing about our Saturn Returns and learning about Autostraddle's very own chart, g-d bless us all.
The week before our official birthday will include a lot of longing, learning and looking back — you can expect some writing from former Autostraddle staffers and lots of nostalgia and scanned notebook pages from those of us who are somehow still around.
Thanks for coming to our party, y'all. It would've been awkward (although not necessarily BAD) to have had to eat all of this ice cream by ourselves.
Love,
Autostraddle Dot Com, Age 10 🎈