Jon Stewart, that brilliantly funny man, went on Fox News Sunday with Chris Wallace this week. You can read a version of the major highlights over at the Huffington Post, whose coverage mostly proved Stewart's thesis about the mainstream media (see their sensationalist headline that doesn't reflect the real discussion at all). Stewart and Wallace mainly discussed Stewart's vehement criticism of Fox News as a "relentless agenda-driven 24 hour news opinion propaganda delivery system." Obvs Wallace thinks that all the other major news networks are just as bad as Fox, just liberal. Stewart's counterpoint was more nuanced. His basic thesis about the mainstream media is that they are simply lazy and sensationalist, not doggedly pursuing a liberal agenda – in fact, the only reason Stewart has been as successful as he is is the general attitude of lazy sensationalism, in which a comedian can do news reporting without even really standing out. Watch the whole thing here, or if you really want, HuffPo's weirdly edited version at the above link. (Sorry it's in two parts!)
I have to say I agree with him. After spending four years earning a journalism degree, I got out of the industry in part because of the sensationalist mainstream publications and programs. When Anthony Weiner is the lead headline for two weeks, something is wrong. Stewart is right, though, in pointing out that it's a different flavor of sensationalism than the one peddled by Fox News. That network is anything but lazy. Stewart's point is that Fox's sensationalism is not driven by a lack of desire to chase the harder story, but by a desire to sell a certain agenda to their viewers.
Stewart is correct when he admits that yes, many many journalists are of the liberal persuasion. But most of them try really hard to keep that in their personal lives rather than indoctrinate their readers. Actually, a professor once gave me a really elegant explanation for the large presence of liberal reporters: journalism is about questioning the status quo. A huge part of the job is being a watchdog, asking why the government is doing what it does, and uncovering situations that require change. The ethos of conservativism is about upholding the status quo, while liberalism is usually about advocating for all the ways the system can be changed. Given that, it makes a lot of sense that journalists are liberals. It's rather hard to have the right sort of questioning nature if you aren't. A large number of liberals translates into a "liberal bias" in a sense, mostly in deciding what to pay attention to. But it isn't the kind of bias that Fox News accuses everyone else of. Stewart argues – and I agree – that at this point Fox's journalism has become so tied up with their political agenda that they can't imagine everyone else isn't doing the same thing. Or as Stewart puts it: "You can't understand, because of the world that you live in, that there is not a designed ideological agenda on my part to affect partisan change because that's the soup you swim in."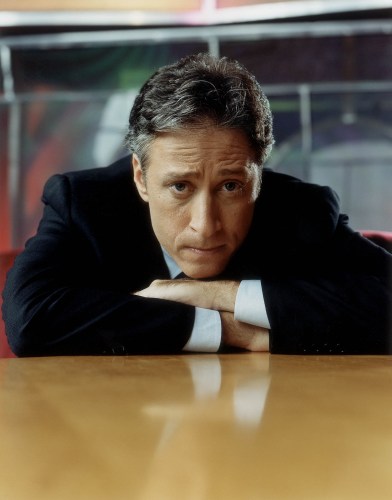 Stewart obviously explains his point much more eloquently than I ever could. Can we just pause for a minute to consider how amazing this guy is? My own personal love for him was always pretty strong, but man, he's making himself almost irresistible with his recent flurry of super intelligent takedowns on Fox's own airwaves. He might just be the smartest man on television these days.