Do you have your Valentine's Day gifts all squared away? If not, might I suggest something small this year? Something itty bitty, even? I've compiled a quick little gift collection for your gals and/or your pals this Valentine's Day! Because who needs giant things when there are so many adorable enamel pins in the world? And yes, the following gift collection could be easily confused with Laneia's Winter 2016 Wish List: Tiny Things Edition, but that's not the title of this post, now is it?
Looks Good on Paper
First you need some little valentines!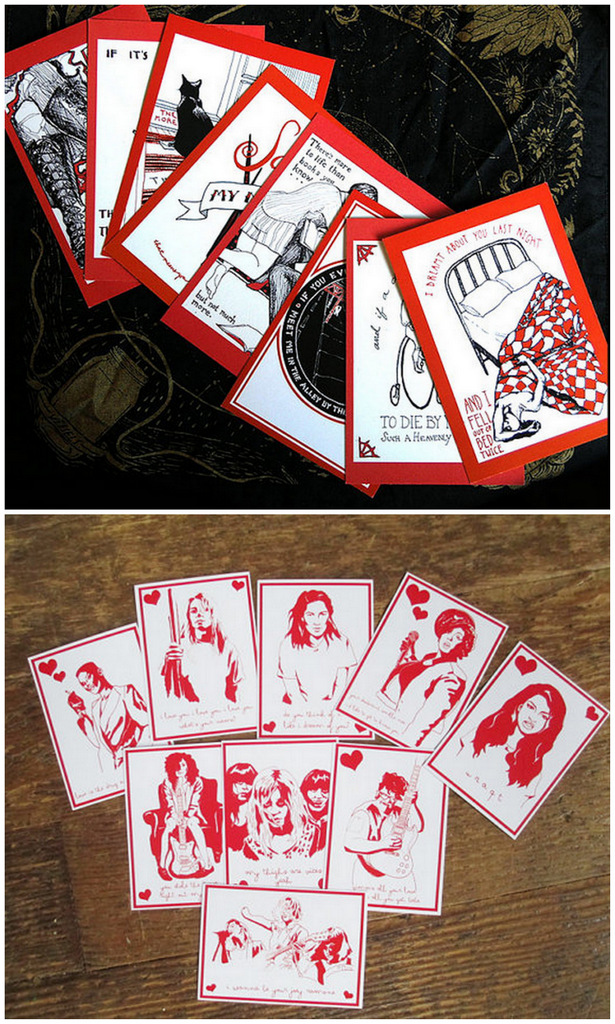 Corina Dross (Satellite of Love author) has a set of Smiths valentines that are also available for sale as individual cards, while Young Creature has these Girls Invented Punk Rock valentines. Oh look at you, supporting indie queer artists!
Late add! Head on over to Aww Sam for some ridiculously cute Valentine's Day printables designed specifically for you to stick pins in! Just monstrously cute, really. (h/t Tracy Pacher)
---
Heart on Your Sleeve
The hearts of Valentine's Day are INESCAPABLE, but really why would you want to run when they're this much fun to wear?
---
Meow, Baby
What if this section was about both cats and babies? It's not. It's just cats.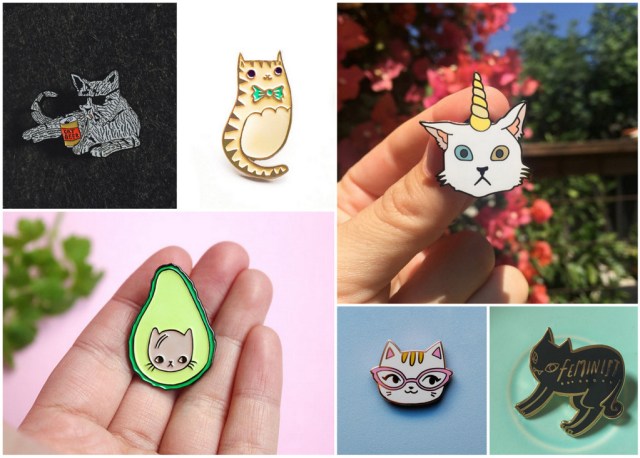 ---
Homebody Hottie
For the gal who knows when to stay indoors.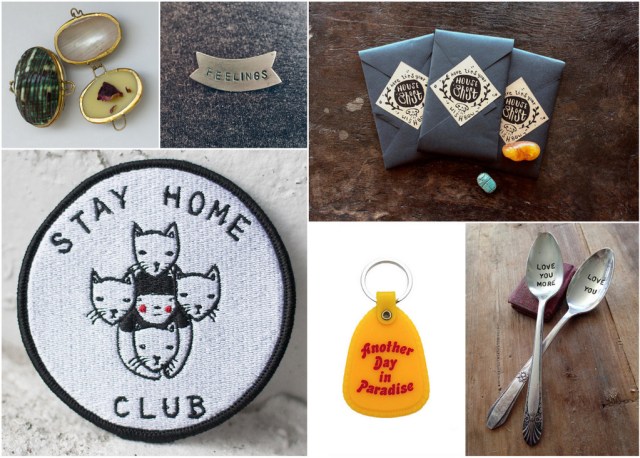 ---
Pop Culture Cute
You're gonna ask yourself, "Why are there dinosaur earrings in this section? What's pop culture-y about dinosaurs?" but that will be a waste of your time because I can't answer you.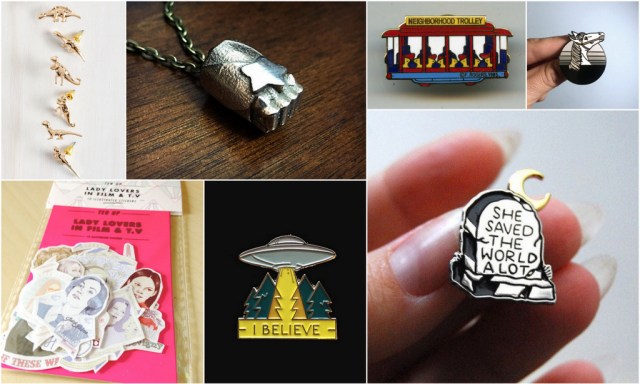 ---
Just Super Very Gay
These things seemed the very gayest to me, personally.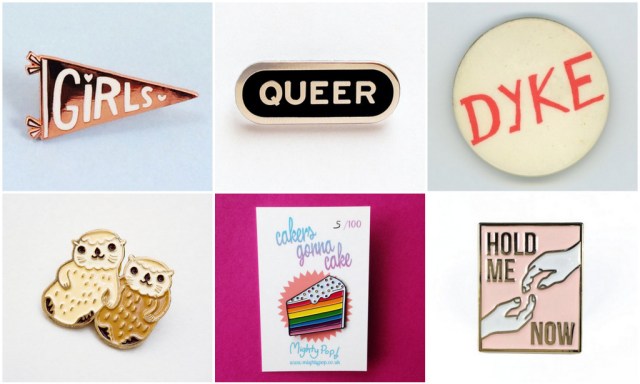 ---
Geometric in Nature
What it says on the tin!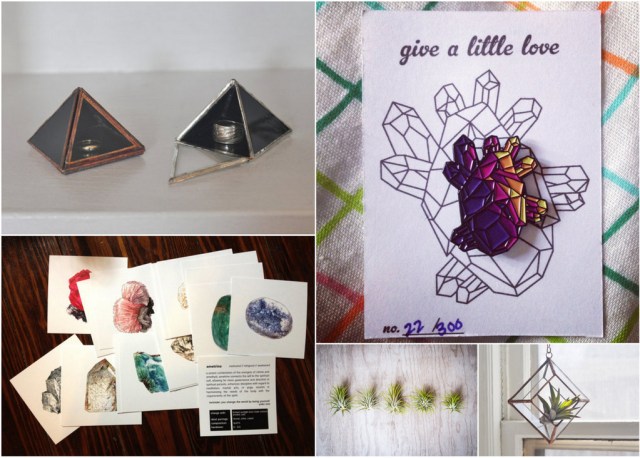 ---
Saucy and Salty
Maybe even literally.
Why don't you share your tiny small Valentine's Day gift suggestions in the comments? I'm but one person in a sea of people with gift ideas, and together we can have The Most Best Gift Ideas!