Happy Sunday Funday, y'all! I don't know how your week went but I finally became a muse which is obviously one of my life goals and honestly, it was worth it. Here's some inspirational fan art for you based on my actual life philosophy, enjoy! Oh, that and some good gay news.
#thursdaythoughts #fanart pic.twitter.com/u7z0F3Xqnr

— molly (@mollyktadams) June 30, 2016
Hey We Had a Good Week Did You Hear
Between Supreme Court rulings on cases ranging from abortion to domestic violence and a string of reproductive rights victories, it's been a solid week for feminism. Bask in that glow before the next inevitable wave of backlash, y'all!
Latest from @SCOTUSblog: pic.twitter.com/pbtPQYtWdW

— Matt McDermott (@mattmfm) June 27, 2016
Take That, Stupid Law
A judge struck down an anti-LGBT law in Mississippi that allowed businesses to refuse service to LGBT folks. I think to celebrate we should all go out, patronize the fuck out of a business, and bother them deeply in the process as social justice praxis.
ACLU of Mississippi Executive Director Jennifer Riley-Collins said the following in response:
"We are thrilled that Judge Reeves ruled on the right side of history in striking down House Bill 1523 and congratulate our allies who brought these cases. This is a huge victory for the state of Mississippi and the nation. The federal ruling clearly states that HB 1523 is unconstitutional, and now this discriminatory law that unfairly targeted LGBT people will not go into effect. One religious view of marriage should not preclude all others or federal law.

"The Supreme Court made it clear one year ago that same-sex couples ought not be treated any differently than different-sex couples. HB 1523, on its face, created a separate system for our clients, Nykolas and Stephen, and for all LGBT Mississippians. That is discrimination, plain and simple."

"While we celebrate this win in the short term, the battle continues to secure full equal rights for LGBT people. The ACLU of Mississippi will continue to stand firmly against discrimination and in solidarity with the LGBT community. We remain vigilant in the fight for equality and justice for all."
Ding Dong the Trans Ban is Dead
The ban on trans service members in the military is officially over, beep boop beep blocked, let's do this thing, legal equality FTW, etc.
Ugh, Fuck You North Carolina
The NBA and the Charlotte Hornets are not pleased with the whole non-progress-on-HB2 situation in North Carolina.
The NBA and the Charlotte Hornets announced Thursday night that they will not support the proposed fix by North Carolina lawmakers to House Bill 2, the controversial law that forces transgender people to use public restrooms (in government buildings) that do not correspond with their gender identity.

"We have been engaged in dialogue with numerous groups at the city and state levels, but we do not endorse the version of the bill that we understand is currently before the legislature,wp_poststhe organizations stated in a press release. "We remain committed to our guiding principles of inclusion, mutual respect and equal protections for all. We continue to believe that constructive engagement with all sides is the right path forward."
Hey Wanna Vote for a Lesbian Attorney, Okay Good Here We Go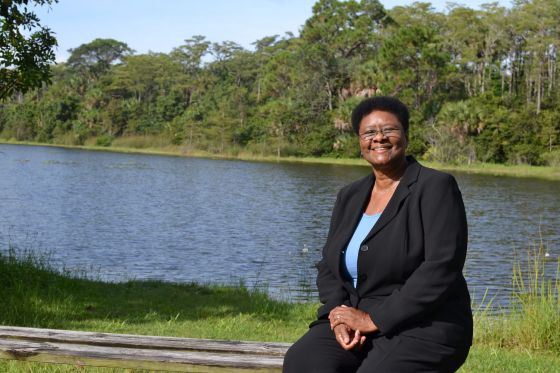 Meet Paula V. Armstead, badass queer Black feminist running for a seat in the Florida legislature. I, for one, am sad not to be from Florida for the first time in my life ever because I want to vote for her. I dunno if you can relate or what, let me know if you did though.
"When I talk to the voters many feel like they want to throw in the towel. But my response is to continue to fight. I'm a Black female. I've been fighting all my life. Giving up is not an option because the tide can change. We have same-sex marriage now. Can you imagine if we had just given up? We are in it for the long haul. If we don't fight for LGBTQ rights and gender issues, no one else will. We need to be on the forefront."