Making decisions is hard, and deciding what to buy when you can't tell whether an Amazon review is from a robot or not is harder. To make things a little easier, our team has come together to let you know what real queer people with real lives are actually using and wearing and what's working for them. This month we're talking about our sweet summer footwear faves. Leave your recommendations in the comments!
---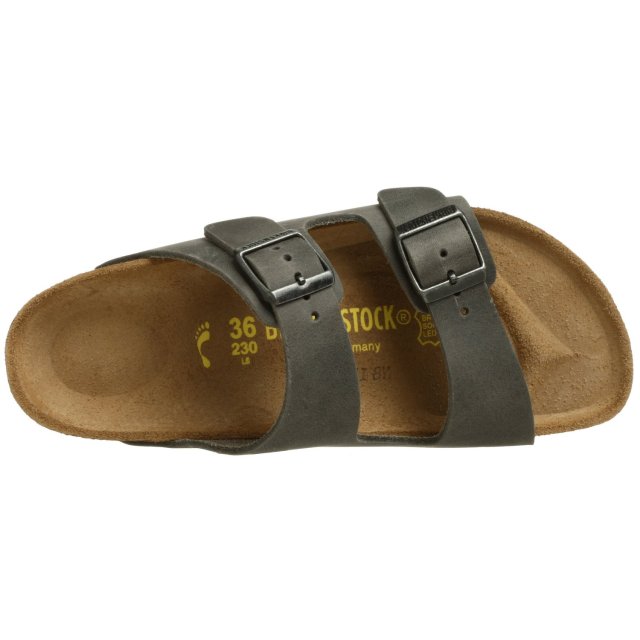 I finally broke down and bought a pair of birks this summer. They're way more comfortable than flip flops, and they go well with my Subaru and cats.
---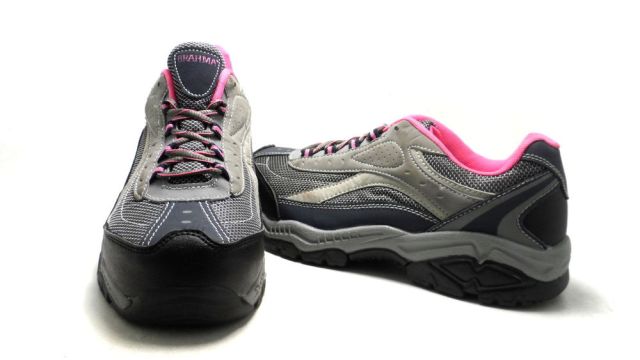 I've been spending a lot of time clomping around a factory this summer, and this is the most practical femmey footwear option I was able to find. Go ahead, run over my feet with a forklift. I will feel nothing. Physically or emotionally.
---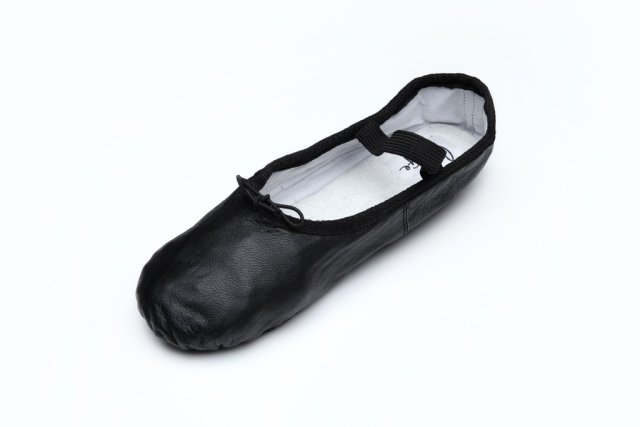 Okay, so these are actual ballet flats that I'm pretty sure you're not supposed to wear just around, but I hate sandals and can't walk in regular flats and they match my black or grey pants and black tops and black dresses which is all my clothing and I'm on my second pair (because they disentegrate, because they're meant for indoor ballet) and I'm obsessed.
---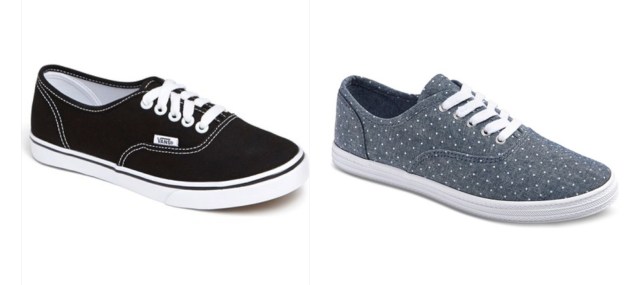 Real talk I've been wearing boots all summer and they are not summer boots — they're boots a friend of my ex's gave to me at a New Year's Eve party in Montreal a million years ago 'cause she was going to Cambodia and also was feeling more masculine-of-center than these boots, apparently. But, these Women's Lunea Canvas Sneakers from Target (mine are blue with white dots), in various iterations, have been my best friend for many summers. I got Vans to serve the same purpose this year, but they give me blisters, we're still trying to work through it.
---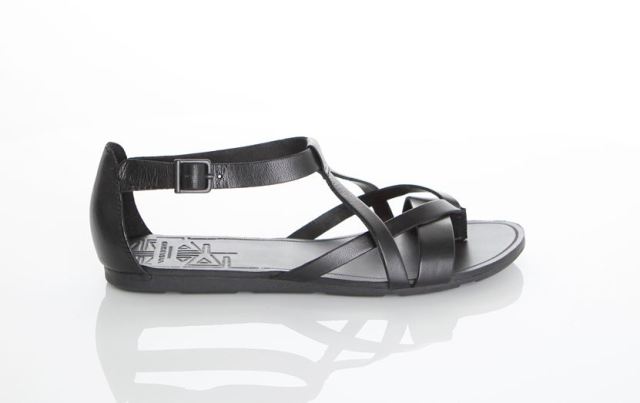 These sandals are the Platonic ideal of sandals. They've got fun straps that don't try to eat through your toe webbing. They go with everything: dresses, pants, rompers, sleeveless hoodies, etc. They're SUPER durable. I've had mine for two summers now and I've walked all around different cities in them and also one time in the ocean. Bonus marks go to the x-shaped tan lines on the tops of my feet.
---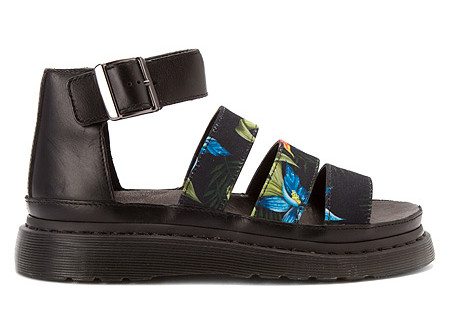 I need some height with my sandals and the high strap makes me feel like I can walk around all day with some support. Roll up your pants with them, wear them with a mini dress, hell, wear them with shorts because they look amazing with everything.
---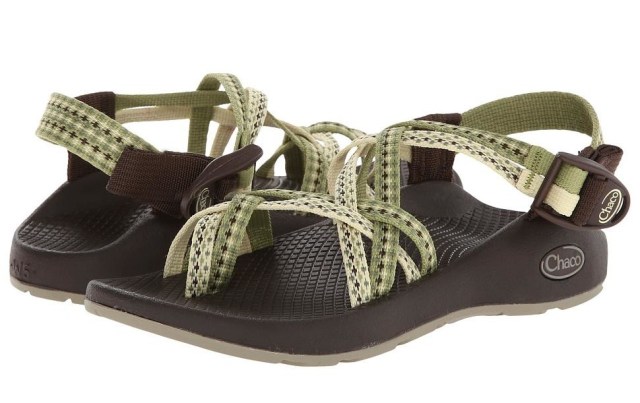 It doesn't feel like summer unless by I've got a Chacos tan on my feet by August. As a human with no car who walks a lot, these things are a lifesaver. They've got serious arch support, and you can adjust them to fit your toes perfectly. Wear them with a dress to church on Sunday and flag all the secret lesbians, or wear them when you're going hiking with your besties. They look good with everything which is the weirdest/greatest thing in the world, and because of that, I'll never give them away. Never.
---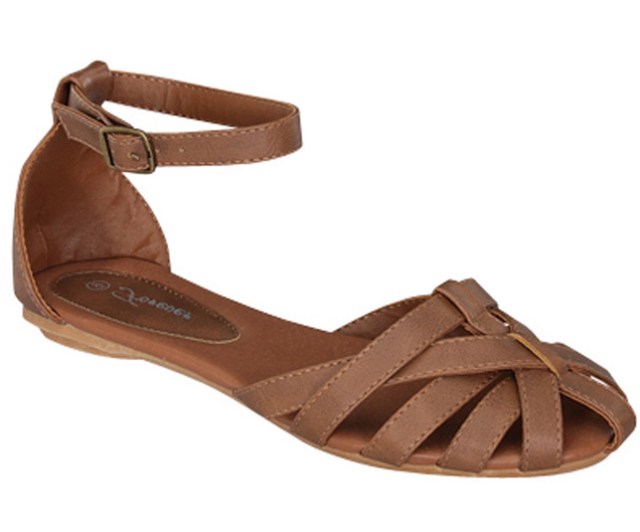 I definitely do not believe that "ballet sandals" are a thing, and you should not try to do ballet in these, but I bought them two years ago to wear with a dress and they've been surprisingly sturdy and go with most things I want to wear, and so I haven't really bought other sandals since. I like that the strap keeps them from slipping off and stops me from tripping out of them, which would 100% happen otherwise.
---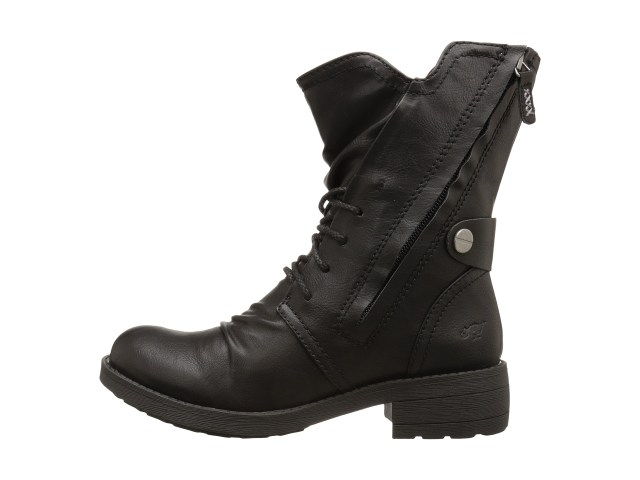 Honestly I don't really dress that differently in the summer; maybe I wear a tank top, but I never wear shorts and I loathe sandals (sorry guys). Quality vegan leather boots are tough to find and these guys are pretty solid; the heels haven't worn down and they're plaid on the inside, which is a nice gay touch. I feel like they make me look like a cartoon character version of myself, which is appealing.
For the beach, though, I finally cracked and bought a pair of jellies because somebody at A-Camp told me they were coming back. I bought mine in glittery gold; I figure they place me squarely between turning into my grandmother and accepting that I am an 8-year-old girl. I pair these bad boys with some cutoffs and a long tank top and I'm ready to sit in the shade and drink champagne out of a can. I think they're ugly, but you know what? They're great for the beach. Leave me alone.
---
I was searching for some type of black sneakers to wear in the summer that made me feel slightly more badass than my birkenstocks or purple chucks do, and then I found these, which are black and relatively light as far as boots go. They don't have a ton of support, but I bought them a half-size big and stuck some Dr. Scholls inside them, and now I can walk in them all day, no problem. My feet get a little sweaty, but I'm gonna go ahead and say that's just because I am smokin' hot when I wear them.
---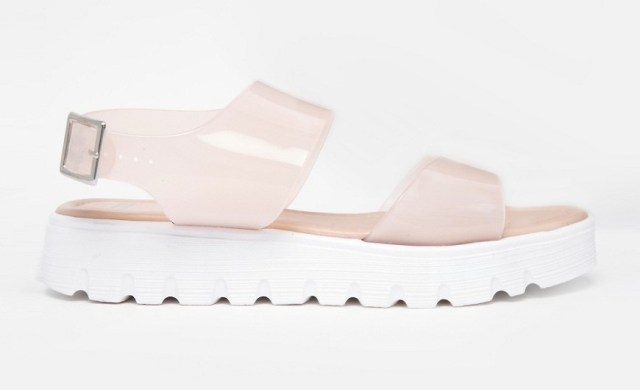 I usually only wear the colors lavender, baby pink or baby blue. But this summer I'm going out of my comfort zone with a BOLD nude. I like these sandals because they're the remake of 90's jelly sandals, and what a great summer for remakes! (trying to make everything on this website about Kate McKinnon) But really they're comfortable and they're SO trendy, and fashion is a great way to trick people into thinking you have your life together.
---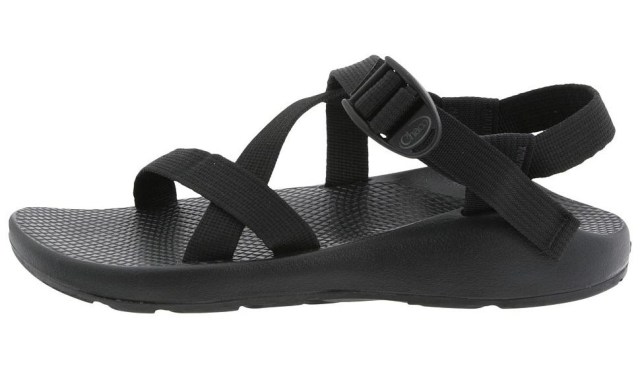 These shoes are like little hugs for your feet, and they honestly go with every goddamn piece of clothing I own. BUT they look particularly cute with floaty tunics & leggings (of all patterns), and since I'm not particularly fond of my legs, I like that I could style actual sandals (and not boots) with leggings. Also the straps are adjustable, so they fit my weird feet which are really weird. They're also just really easy to clean–I walked for miles through dusty India and the only thing I had to do to clean them was run them under water for five seconds.
---
I love socks in the Fall, but truly despise them when the weather's warm. These shoes enable me to slip them on and truck around New York City WITHOUT putting on those awful knitted sweat traps. Also they go with every single piece of clothing I wear in the summer.
---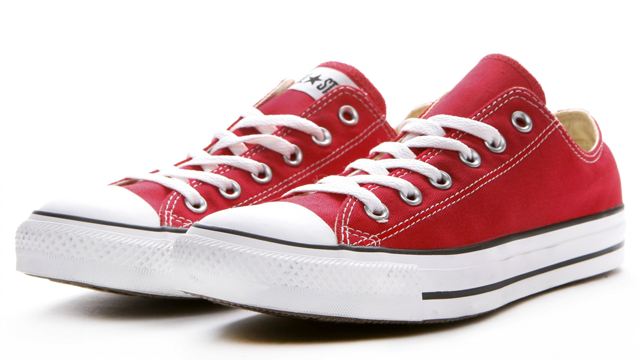 I've got a pile of like twenty pairs of various-colored Chuck Taylor low-tops in the closet and so every day when (if) I decide to leave my house, I just pluck a pair from the pile and put them on my feet and scoot along my merry way. Whatever the season, that is my strategy. Jeans, shorts, whichever. I go for the red ones most because Gwen Cooper wore red Chucks on the first season of Torchwood and I want to make out with her. I also want to move to Wales and buy a farm, so maybe I'm hoping some of Gwen's Welshness will rub off on me if I wear these shoes the most? Mine are a lot dirtier than the ones in this picture.
---
I bought these lovely sandals at Target last year because I wanted a pair of simple sandals for the summer. That's exactly what I got! I can just slip them on and head out the door. They're comfortable and the "natural" color and style goes really well with everything in my wardrobe, from dresses, jeans or shorts.
---
I got these boots a few years back as part of a BOGO half-off situation, because I needed a lower boot but wasn't quite ready for a bootie, you know? I adopted them as my Official Summer Shoe of 2016 after finding them in a Toms bag under my bed last spring and thinking, "Oh yeah! I have these!" We've been inseparable ever since. These boots go with shorts, leggings, dresses, skirts — everything! I did a lot of traveling this summer and these little babies have helped me convey to all men that sure, I'm wearing this cute flowy dress and the universe has seen fit to bless me with exceptionally long eyelashes but look, I'll kick your fucking kneecaps backwards if you talk to me. Worked like a charm.