After spending a lot of time writing about popular artists & albums lately, I thought it'd be nice to shift our focus on to some of independent acts from around the world that we're digging right now.
Although the following musos have bundles of talent & promise, there's a good chance you've never heard of them – at least not unless you happen to live in the same city or date the guitarist or have had a sleep over at Whitney's. Some are releasing records and touring their country, while others haven't been beyond their local club. But regardless of experience, we think each one is worth keeping an eye on. You might agree.
If you like what you hear, get involved. Sign up to their mailing list and go to see their show. Most importantly, tell your friends. That way, should they become famous, you're entitled to become That Asshole who endlessly gloats about how you discovered them while they were still 'underground'. Whatever that means.
If you know of an artist or band who you think deserves some attention, tell us by emailing music [at] autostraddle [dot] com.
Macnaught
Sydney, Australia
By guest contributor Liz Scarf
Macnaught is a one (wo)man circus that started as an undeniably transparent way to get laid, but has somehow become one Sydney's best kept secrets.
Now, if like me, you have to resist the urge to upchuck every time you hear the term 'singer/songwriter' then you're in for treat, because Macnaught is unashamedly unique. With enough musical talent to sink the Titanic and the charm to finish the job she is my newest musical drug of choice.
If this was a lesson in musical biology and Bon Iver and Tegan & Sara were to have a baby it would look and sound like Macnaught. For the Good of the Colony, is a testament to her potential. With disconcertingly perceptive lyrics and melodies that are catchier than herpes in a co-ed dorm, this EP makes it crystal clear that Macnaught is not a force to be taken lightly.
To top it all off, she performs every buzz, beep, click, clack and clunk on the EP herself. My musical magic eight ball tells me that this self taught 19 year old will be kicking arse and taking names in the near future.
Look, if this work of literary genius wasn't enough to convince you that this EP is worth what you would spend on one drink at the pub then go to her website at and see for yourself. It seems the secret is out.
Wye Oak
Baltimore, M.D.
I'm not the type who's easily swept off my feet, but that's exactly what happened when Wye Oak swung by my office a few months ago. I sighed, fawned, and batted my eyelashes during their stripped-down performance. And then I rushed to the record store and bought The Knot. I LOVE THIS BAND, and if you happen to have two ears and a heart, you might, too!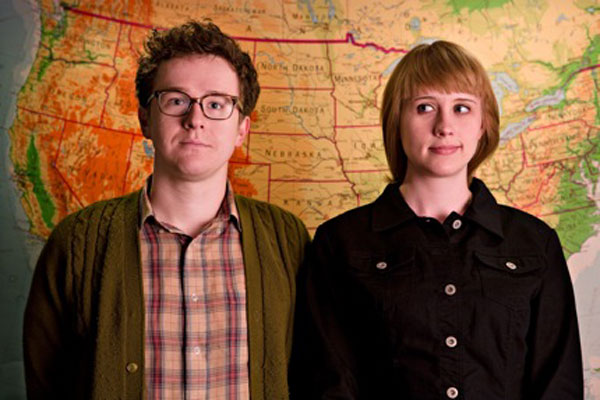 Wye Oak is a melodic yet noisy indie rock two-piece hailing from Baltimore, M.D. who, after two albums and an EP, have finally starting to gain the recognition they deserve. This duo is a wall of sound thanks to the talents of singer-guitarist Jenn Wasner and drummer-keyboardist Andy Stack. Wasner's vocals are resonant and powerful, and her guitar-playing fills a huge soundscape. And while this real-life couple is no doubt a team, Stack can't help but steal the the show with his ambidextrous live performances: he uses his right hand to play drums while occupying his left with keyboard bass lines.
The two have been playing together for over 10 years, and their seamless dynamic is evident. They attracted national attention (and a record deal with Merge) with their 2009 album The Knot, and most recently, they released an EP titled My Neighbor / My Creator.
As of now, Wye Oak is yet to have a headlining tour. They've opened for Shearwater and are currently on a nationwide tour with acts including Lou Barlow, David Bazan, and The Mountain Goats. But with moody gems like "For Prayer" and "I Hope You Die" — not to mention their addictive cover of Rod Lee's Baltimore club song "Dance My Pain Away" — Wye Oak is on well on their way to bigger and better things. If you're still not convinced, head over to the NPR Music and watch the performance that first drew me in: Wye Oak's Tiny Desk Concert.
Tueur de Lune
Cardiff, Wales
Tueur de Lune ("Moonkiller" in French) is the moniker of Welsh singer-songwriter Rhian John, a young girl with a unique voice and catchy folk songs that have proven near impossible to get out of my head.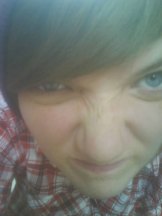 Tueur de Lune first caught my attention by combining two of my favorite things – music and literature. Her literary influences are evident as her musical ones, an example being the upbeat track "Into The Wild" (below) which captures the adventurous spirit of On The Road and goes as far to name-check its author, Kerouac.
At 18 years of age, Tueur de Lune is really only just starting out. But if you head on over to her Reverb Nation page, you'll find three reasons to start paying attention now. She's written and recorded some captivating and somewhat lyrically amusing acoustic folk tracks that channel solid influences (Laura Marling, Frightened Rabbit, Bob Dylan) and make me believe she's going to have a bright future.
You can catch Tueur de Lune on Sept. 14th at The Globe in Cardiff, supporting Nell Bryden. Details are here.
Love Darling
Hollywood, CA
The moment I received a press release announcing that Love Darling, the band responsible for the Real L Word theme song, has released a new single, I sent that sucker straight to the trash. I couldn't actually recall what the theme song sounded like (gut feeling: didn't dig it), but after working so hard to repress that show from my memory I wasn't willing to press play and risk having it all come flooding back.
A few hours later I felt guilty about being an asshole and recovered the email / took up the band's offer to download their new EP, Sunshine Dust. And I'm so glad that I did because it turns out that Love Darling is a band who knows how to write a good hook. I love Love Darling.
I have no idea how popular Love Darling are in their hometown of Hollywood. Maybe they're huge, idk. If they're not, I feel like it's a matter of time. The EP's opening tracks seem to favor pulsating synths and hooks that, when coupled with frontwoman Shay's smokey tone, draw easy comparisons to Metric and at times Uh Huh Her. It's a sound that works, however their more unique-sounding tracks like "Dust In My Pocket" are the ones that make me look forward to what they'll release next.
Sunshine Dust is available for $9 on the band's website. Depending on how you felt about the Real L Word theme song, "Hush",  you'll either be pleased or disappointed to hear that it didn't make the track listing.
If you haven't already, listen to Love Darling's single "This Time" below.