Catherine / 28 / Chicago, IL / Social worker
I was born with a congenital heart condition that requires monitoring every two years by a specialist; these services are not cheap with insurance, and without, I don't know how I would manage it. I remember my parents explaining to me starting when I was in elementary school that it was necessary for me once I graduated college to always maintain health insurance with a full-time job, right after graduation (this was obviously before the ACA) because if I lost coverage for any period of time I would have trouble getting it back. I also have mental health conditions that are only manageable with therapy and medication.
"I am very worried that our health costs, which are already pretty unmanageable at times, would become completely out of control."
I am very concerned that I could lose healthcare coverage or see a huge cost increase, which would be very difficult for me because I don't have a huge salary, I have student debt, and my wife also has chronic health and mental health issues. I am very worried that our health costs, which are already pretty unmanageable at times, would become completely out of control. It could be very devastating to us financially and I don't know what that would mean for our lifestyle or employment situation or our ability to maintain healthcare.
It could actually kill many people to not have access to their medications or other medical care, and it would damage the quality of life or employment ability of many others. It would be devastating for our economy to have more people unable to afford even more of their medical costs. We need to be strengthening the ACA and fixing the mistakes in it not gutting it completely with this bill.
---
Leah / 42 / Seattle, WA, unceded Duwamish territories / Writer, educator, and disability justice hellraiser
I spent almost 15 years without going to a rheumatologist or telling my primary care physician that I had fibromyalgia because I was terrified that I would get a pre existing condition (AKA a disability) on my record and be denied care. In some ways, it worked out — there wasn't a lot Western medicine could do for fibro in the 1990s and early 2000s anyway, and I stuck to basically teaching myself to be an herbalist and a miracle affordable naturopath I found. But hiding my disability also meant a buildup of shame, feeling like when stuff was extra bad with my fibro that "this is the best it can get, there's nothing that can be done," which brought on a lot of fear and hopelessness. It also contributed to feeling like my disability "wasn't real." Like many people in the same boat, I couldn't get accommodations I really, really needed when I was in school because they needed an official diagnosis; the access coordinator was really sympathetic when I explained what was up, but was unwilling or unable to bend the rules. It also cut me off from, um, MEDICAL CARE I DESERVED TO HAVE.
When the ACA happened, I began, 15 years into my disability, to tell PCPs that I had fibromyalgia. I began to ask for meds for pain management. I advocated for myself when my pain was at a level 9 for a month, got a referral for a rheumatologist (who found out that I also had spinal osteoarthritis and disc degeneration, which I'd probably had for years.) My friend who is a disabled physical therapist just recently told me how much the fibro patients they see benefit from getting tips on body mechanics and exercise. I was never able to access that, because I was busy lying in order to not get cut off from coverage, so that when I got pneumonia I'd still be able to see my doctor.
To those Senators: do you want to kill millions of people, or not? Also, do you know that there are countries where people have universal access to health care, including preventative care, and things are a lot better there? Do you know that disabled people deserve to live?
---
Dany / 25 / Madison, WI / Healthcare IT
I would lose my transgender inclusive health insurance that I just received this year (yeah top surgery!). I also have a benign brain tumor that requires many MRIs and visits to my neurologist, neurosurgeon, neuro-opthamologist, PCP, endocrinologist, et cetera to make sure that it is behaving. On top of that I have depression and anxiety that I take medication for. I cannot afford to see all of my specialists without health insurance and would not be able to function without the medication regimen I am on to control my pain and mental health.
"If it's not good enough for them, why is it okay for their constituents?"
I would ask undecided Senators if they would accept the AHCA for themselves or their families. If it's not good enough for them, why is it okay for their constituents?
---
Rose / 20 / Michigan / Student
I will more than likely take large health insurance cuts, as I'm on Medicaid. If I am cut off from my health insurance, the probability of a company taking me on is next to zero. I'll lose coverage of the very things that keep me alive, such as my BiPAP machine.
While the Senate makes decisions about our lives, we are a community and strong and unified. This is my life that they're toying around with, and quite literally a life or death decision.
---
Ellis / 20 / D.C. Area
Almost my entire family has preexisting conditions and I have five; if anything ever happens to my mom's government-funded job, then we're all out of insurance except for me (since I have Maryland Medical Assistance). My insurance depends more on how nice the state decides to be and what happens to that funding.
Quality healthcare is my only option to be able to actually live my life. Without a wheelchair and pain meds that work for me I'm stuck in bed most days and I can't do anything two days in a row.
---
Michon / 29 / California / Accountability counselor, speaker, sensitivity editor
Every one of my conditions is pre-existing. I could end up being denied coverage. I should be on Medicaid but due to extenuating circumstances involving domestic violence, single parenting, homelessness and disability I was deemed noncompliant and have no idea if it can be rectified in time. The longer I'm without insurance the less I'm capable of doing, which means I will not have the spoons or time to sort all of this out before it's too late. I have had most of my chronic pain conditions going untreated for several years now, and with these changes, I am seriously doubting that I will ever be able to have them treated the way I need. My support system is minimal, and without a huge amount of help navigating the system, I will not survive.
This is a matter of life and death. Their only job is to figure out the how of preserving a life and the rights that go along with that life. That if they do not grasp the reality and practicality of existing without those rights or the ability to advocate, they need to abstain until they have taken the experience into account. Whatever is legislated is by force, and that the cost includes so much more than mere dollars.
---
Liz / 35 / New York, NY / Disability advocate and founder of the Inclusive Fashion & Design Collective
I am currently falling through the cracks. I made a mistake a few years ago and am not eligible for Medicare Part B. But because I am on Part A, I am not eligible for subsidies from the ACA. I am uninsured. My insurance status won't change under the AHCA, but I will lose hope that it could have.
"My insurance status won't change under the AHCA, but I will lose hope that it could have."
I would express the importance of continuity of care. It took me a long time to find a medical team that I trust. This includes both mental health and physical health providers. This trust cannot be replicated and separation feels deeply traumatic to me.
---
April Rain / 43 / Nashville, TN / Volunteer and homeschooling mom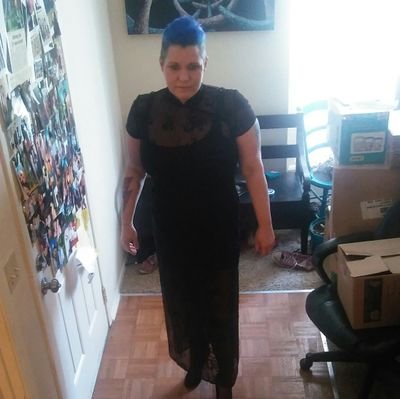 I have Parkinson's, Hashimoto's, PTSD, anxiety, asthma and recently had spinal surgery. I am at risk of losing my insurance and access to my medications if it passes because I'm disabled and getting ready to move to a different state.
I can't even get to the store to get food without medicine. I cannot survive without insurance.
---
Jessi / 29 / Brooklyn, NY / Artist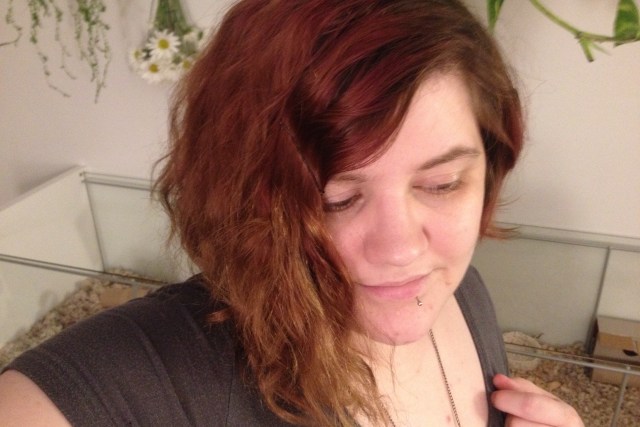 My Medicaid saves my life over and over again. It makes medication and tests and appointments that would cost tens of thousands of dollars to be accessible and affordable to me. Medicaid also allows me to access free car service to and from my doctor appointments, radiology appointments (I get a lot of MRIs, ultrasounds, and occasional CT scans every year), and so on.
Without it my quality of life would be crap — I'd no longer be able to focus on creating artwork that challenges societal norms and feeds my soul and functions as therapy, I couldn't care for myself, I couldn't cook or bathe or brush my teeth and hair, I couldn't clean my home or care for my two dwarf hamsters who function as support animals, and more. I couldn't see the few friends I retained after becoming disabled (not even in my home), I couldn't travel to places like parks and gardens, I couldn't read. All the things that make life worth living would be inaccessible to me because of chronic pain and fatigue and infections and so on. Medicaid is life for me. Cutting Medicaid off is cutting life off for so many of us.
---
Alyssa / 29 / Portland, OR / Artist & illustrator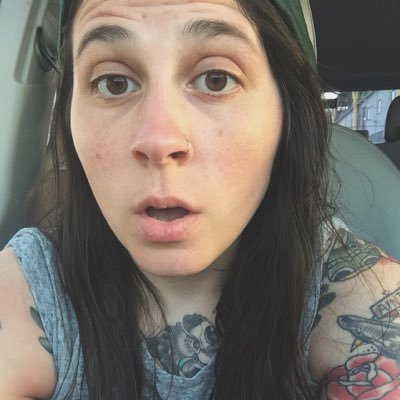 I've been ill since birth, so I can't necessarily say that everything in life will be turned upside down or that my insurance coverage, finances, employment, and lifestyle will be completely flipped on their head. But there was a lot of hope in the last several years — I was able to work to the fullest of my capabilities and afford to fund my own healthcare coverage. I'm losing a lot of that hope and comfort that I'll be able to work, care for myself, and fund my health in a really proactive way. I'm going back to the basics of being really afraid that my experience of the healthcare system will be a lot more reactive. Lots of damage control, and lots of endless worry. I think ultimately what a lot of folks might not realize is that while it weighs a lot on the wallet, it weighs even more on self esteem and general morale. When you don't have even the slightest peace of mind regarding your health, it tends to trickle into even the most mundane tasks in your daily living.
"I don't think a lot of these politicians are really letting it sink in that they're putting a dollar value on real people's lives."
Honestly, I think I'd just really inquire as to whether they felt my life was of value. I know that likely sounds really intense and dramatic to some, but I don't think a lot of these politicians are really letting it sink in that they're putting a dollar value on real people's lives. I would like to sit down with someone face to face and lose this facade that people's lives being at risk is a hypothetical. There's so much "Why should I have to pay for [some hypothetical situation]" and not enough point blank: "Do I, the person standing right here telling you this vote may result in my death, deserve to die if I cannot?"
---
Rhys / 28 / Boston. MA / Language specialist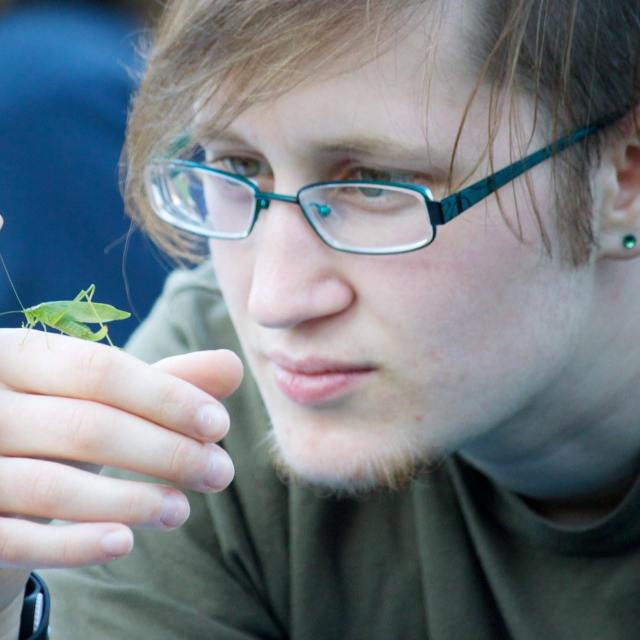 I would be priced out of my health insurance due to multiple preexisting conditions. I wouldn't be able to afford to see the medical specialists who currently help me manage my chronic illness. My health care plan would become "try not to get sicker, without professional resources or support."
I would tell undecided Senators that I would be one of the millions of people who would be priced out of my health care coverage by the AHCA, despite my commitment to my work and maintaining financial stability for me and my family. I would ask them to look me in the eyes and tell me that I don't deserve to have affordable health care coverage, and that if they can't do that, they know which way they should vote on the AHCA.
---
Corbett / 65 / Richmond, CA / Author, publisher, disability rights elder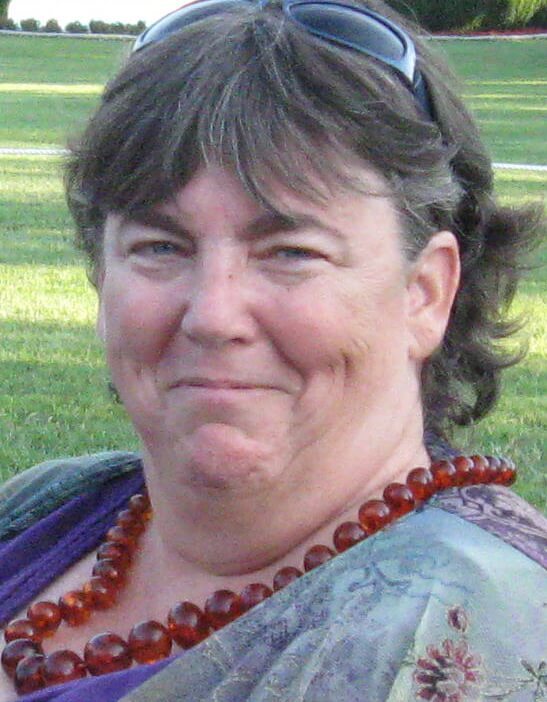 Because of state and federal laws, as a queer woman I could not receive benefits from my partners. So now I am 65 years old, single, disabled, and poor. If I had heterosexual relationships, I would be entitled to medical and pension benefits. But I am not. My only insurance is Medicare (with an 80/20 copay). I currently cannot afford all the medications and durable medical equipment that my doctors want me to have because of the 20% copay and limited prescription medication coverage. Any increases to the cost of health care will mean that I am unable to pay for the medications and procedures that are required for me to stay alive.
"If I had heterosexual relationships, I would be entitled to medical and pension benefits. But I am not."
These proposed changes will kill me and people I love. They will also kill people like you, Senator, love. Fight the pressure. Vote NO on the AHCA.
Pages: 1 2 3See entire article on one page