Last night was the first night without a new Gentleman Jack in two months, so my colleague, Laneia, and I spent some professional time professionally scouring each and every corner of Twitter and Tumblr looking for a crumb of hope that Suranne Jones had played gay at some other time in her illustrious career — and lo! We stumbled upon a British comedy from 2012 called A Touch of Cloth in which she's a bisexual detective NAMED ANNE who, at one point, engages in much flirting/making out/murder with Anna Chancellor (a woman American lesbians seem to know best as either dominatrix Diana Lethaby in Tipping the Velvet or Amanda Bynes' foe in What a Girl Wants). (I apologize on behalf of all of us, I truly do.)
I'm not sure how to even begin to describe A Touch of Cloth to you, but just go ahead and watch Suranne Jones' girlfriend break up with her in the second episode and you'll get the gist.
Also, just in case you're wondering what kind of milk they drink on this show.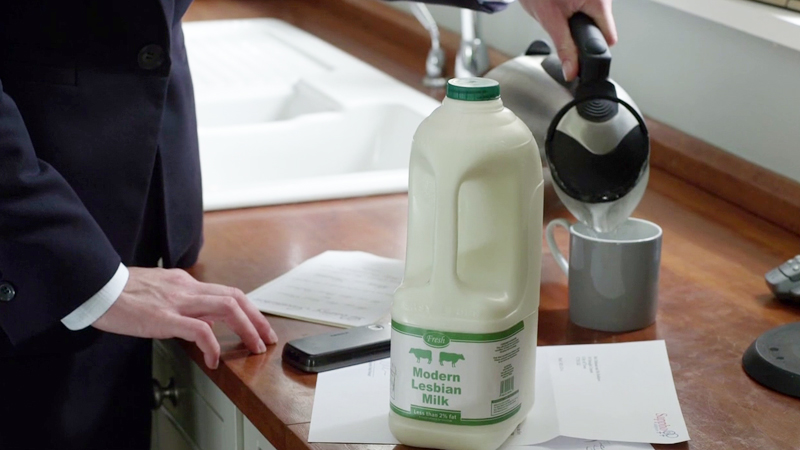 Season two's "Undercover Cloth" introduces Anna Chancellor as Hope Goodgirl, a complete and total psycho who is running for mayor. Well, I mean, if you think it's "insane to thirst for power, to reach out and take what's yours even when it isn't, to stand naked bathed in the moonlight, screaming 'I LAUGH IN THE BLOOD OF THE FALLEN FOR I AM THE TAKER OF SOULS!!!'" To be honest, Anne's kind of into it — before she realizes Hope wants to murder a bunch of pageant contestants on live TV like the Joker.
They have a nice dinner together at Sappho: Traditional Lesbian Cuisine.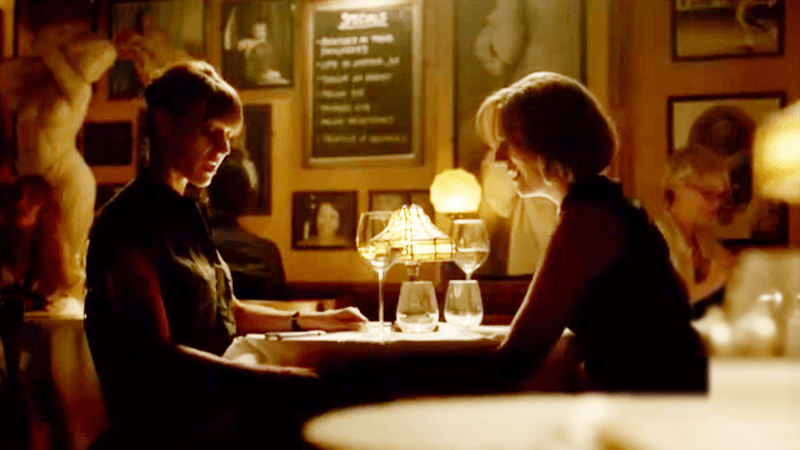 Hope: Do you like eating out? I love eating out. I'll take the lesbian special. Why don't you try the clam? It comes drenched in its own juices; you'll lap it up.
Anne: You're upfront!
Hope: Upfront is good. Do you like it upfront, or would you prefer us to lie side-by-side and rub our fannies together like two pieces of chamois leather — in the nude? Ah! Your clam is ready, and it's absolutely steaming!
(Serious students of lesbian cinema will note the song playing in the background of this scene is the same one playing when Bette and Tina have forbidden stir-fry sex in The L Word 506, "Lights! Camera! Action!")
And later.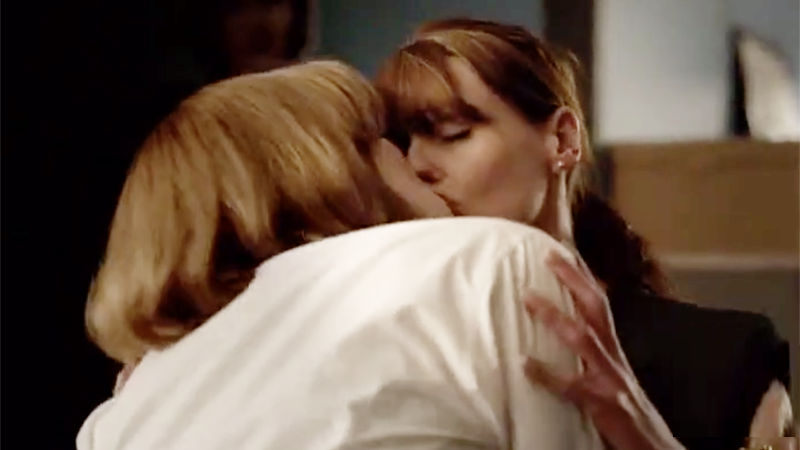 Anne: We can't do this!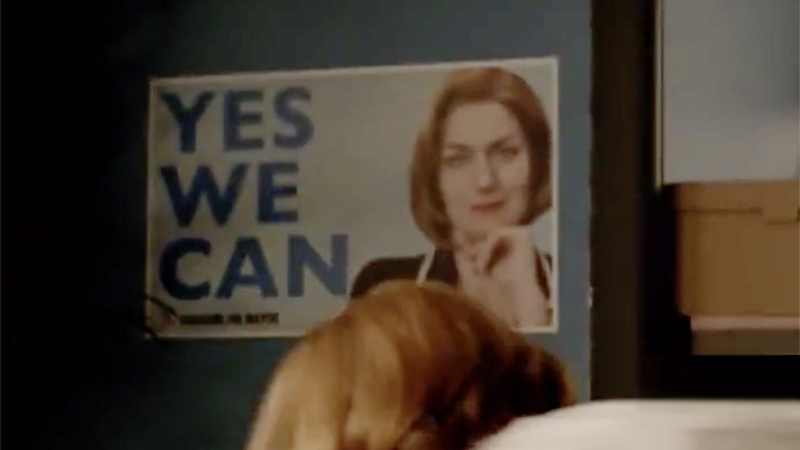 I've already said too much! I won't ruin the ending! If you're going to watch this, put down your phone; the site gags are half the fun. UK residents can stream all three seasons (these are episodes 201 and 202) of A Touch of Cloth on Sky's website and app. US residents can watch on Amazon Prime.