Living with kids is sometimes hard. I mean, living with kids is a hilarious, magical, rewarding experience full of funfun happiness and Raffi and sunshine, but also it's exhausting and hard. And weird.
Living with kids is weird.
If most of your friends don't have kids — which means housecleaning takes them under an hour and nobody wakes them before 6am on Saturdays, which is fine you're not jealous — then you're acquainted with the underlying weirdness of living with these minors who oftentimes can't even make their own grilled cheeses. For example, I have two kids and most of my friends don't have kids.
Sometimes really late at night or early in the morning, when your subconscious is creeping into the periphery, you find yourself thinking, "Who the hell are these people I'm living with? They could be anyone. They'll be old one day, with pants they paid for themselves. Jesus what is happening. How did I get here." And you'll think those things because honestly, living with kids is weird.
There are workarounds to these potential frustrations and jarring moments of clarity. We'll go over a few of them and hopefully you'll share some of your own and everyone will feel much better about the smears all over the glass doors.
Toys & Entertainment
Kids like to be entertained, obviously. They apparently also really like plastic things — with or without hinging mechanisms or wheels– and a wide variety of paper products and broken items. If you liked plastic things and paper products and broken items, that'd be ok because it's your house and you're cool with you. But what is this, really. What are these loose Legos in the dining room floor and 70lbs of video games and more Thomas the Tank Engine paraphernalia than you and thirty other people could shake a stick at?
It's life! Glorious plastic consumerist parental life in America womp womp!
But actually, I really like Legos and video games, and I like that they're here whenever someone decides to utilize them. I just don't want to have to look at them in the meantime. That's reasonable, I think, but also surprisingly difficult to maintain! It doesn't help that other adults think the only way to properly observe a national holiday is to send more plastic things to my house.
So here's how you live with toys without going insane: 7-Day Toy Cure. Apartment Therapy's cures are life-changing and this one is no exception.
Don't Underestimate:
+
Controlled Substances
You're going to need to make something off-limits — Play-Doh, for example. Even if you're the most lax parent ever and you really don't care if there's Play-Doh in the carpet, you have to act like you do. Make Play-Doh (or anything, really) something that's only permissible on 'special occasions.' This tricks your kids into believing that Play-Doh is special, which means they'll do anything to play with it, including cleaning their rooms, taking out all the garbage, wiping down the baseboards, detailing the car, alphabetizing the coupons, etc.
+
Stealing
If you have some storage space, periodically go into your child's room and gather up entire sets of things — army men, some books, whatever. Bag it up and hide it in storage. Ideally you're going to want to steal the things that aren't ranked in your kid's top 10.
Then, in a few months, when they've forgotten all about Lincoln Logs or how to play There's a Moose in the House, BAM! You bring the bag out of hiding and present it, much like Santa Claus himself, to a suddenly nostalgic, super grateful child. Obviously you'll need to steal something else now to restore the balance of the universe.
+
Safe Spaces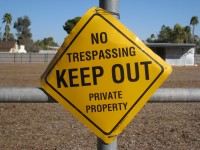 In a perfect world, toys would exist only in the bedroom of the kid who owns them. But this isn't a perfect world, is it? You'll have to sign a treaty regarding the family room, and those terms are up to you, but under no circumstances should there be a plastic cheeseburger in your bedroom. Or the bathroom, or the kitchen. Those territories are safe spaces where adults can roam freely without fear of stepping on puzzle pieces or action figures or those tiny brushes that come with My Little Ponies.
Things That Entertain Kids And Aren't Toys

Board games
You may argue that board games are toys, but you're thinking of Operation or Mousetrap. I'm talking about Scrabble or Scattegories or other things that involve the grey matter stuck inside your skull.
Magazine subscriptions
These will come directly to your house and magically turn the day into The Day My Magazine Came, which we all know is the best day.
Dry-erase boards
Hours. Of. Entertainment. Things that aren't dry-erase boards: refrigerators, surprisingly.
Closets / forts / tents / large boxes
Kids like to hide in dark places, like bats. If you really want to be a hero, give them some flashlights and a bag of snacks. You probably won't hear from them for a couple of hours.


Do you have tips for living with toys without losing your mind or going on a donation rampage (personal favorite!)? You should definitely share those in the comments!
Next week we'll discuss how kids need food and what you can do about it.