Forty years before Carol sent lesbian hearts swooning, a landmark lesbian telefilm made its debut on PBS. Like Carol, The War Widow tells the story of two women who meet, fall in love and end up together, despite insurmountable societal obstacles. When The War Widow first aired in October of 1976, I was two months shy of my 13th birthday, painfully aware of my sexuality and scared of being discovered. I secretly searched for anything to assure me that I was "normal." I desperately searched for comfort in books, movies and TV. Mostly, I got the message, loud and clear: gay people led sad, secret lives and ended up alone. But then one day, I saw it, in black and white on the pages of TV Guide: "a sensitive mood piece about love between two young women." I memorized those words for days, wondering if I had dreamed them. Little did I know that this sweet, lovely film was about to impact my young life.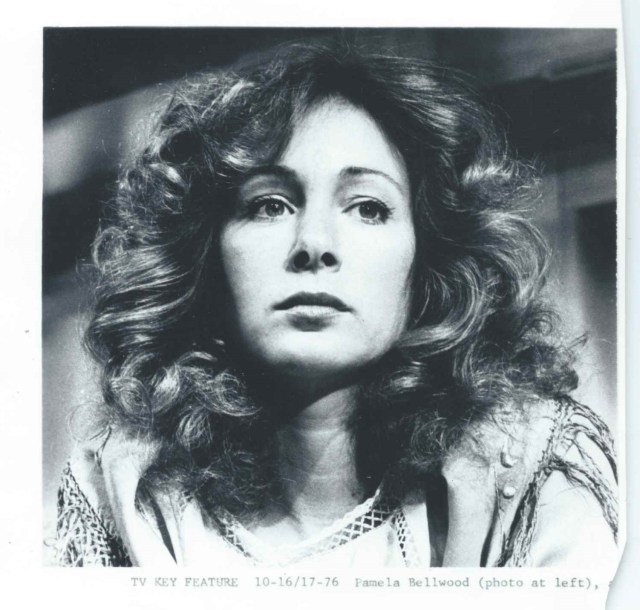 When the day of the premiere arrived, I made sure that my door was locked, the volume was turned low and my parents would never find out. As I watched this groundbreaking drama unfold on my small black and white TV, I felt both terrified and excited. For the first time in my very short life, a movie spoke to me. But what did it have to say? How did I, a girl growing up in 1970s New York City, relate to a drama about two women who fall in love during WWI? And, why has it remained with me for 40 years?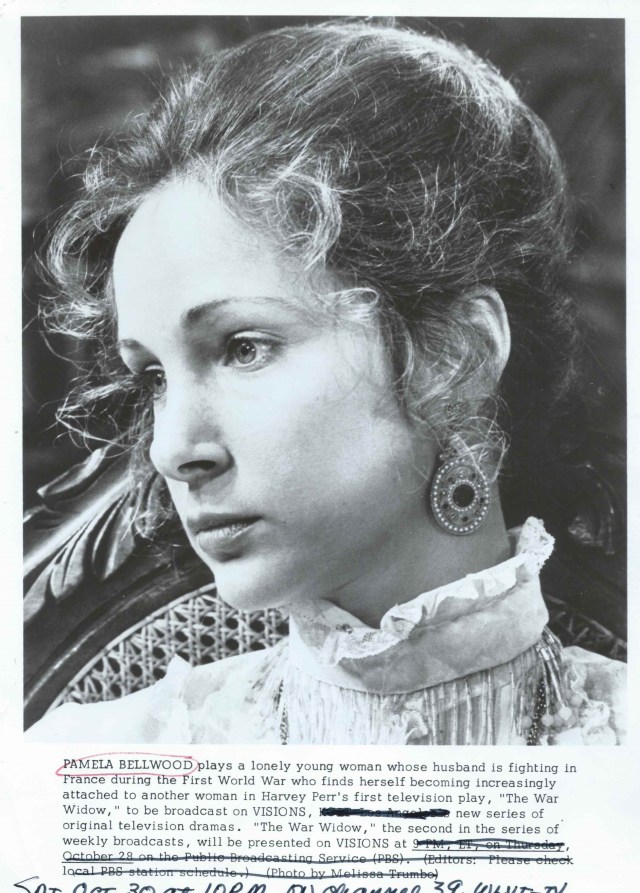 Written by playwright Harvey Perr for the PBS anthology series "Visions," The War Widow beautifully captures intimacy between two women in ways that I had never seen before. In my young life, I was already used to seeing lesbian characters who were miserable, and who were apologizing for their mere existence. I barely had words for my own feelings, and when I allowed myself to have a crush on a classmate, to embrace those feelings, I became sick to my stomach. But here was another shocking alternative. Here was a movie about lesbian women who had a happy ending. For the first time, I allowed myself the possibility of falling in love with another woman.
Set during WWI, the film centers on Amy (Pamela Bellwood) a wealthy young wife and mother whose husband, Leonard, is serving overseas. Leonard is never seen. He is only heard through his letters (voiced by Tim Matheson). Amy reads these letters half-heartedly. She lives with her domineering mother (Katharine Bard) and young daughter (Stephanie Retsek) in a mansion outside New York City. While taking care of her child and waiting for Leonard to return, Amy drowns in the mundane.
During a trip to the city, Amy stops by a ladies tea parlor, where proper manners mean don't even make a sound when stirring your tea. In a beautifully staged scene by director Paul Bogart, Amy and Jenny (Frances Lee McCain) have a chance meeting. Amy, suddenly realizing she's late for her train home, drops her teacup on the floor and cries; Jenny, whom we barely notice at a nearby table, immediately rushes over to comfort her. In that instant, a connection is made. Jenny tells Amy that she's "lovely" and that her eyes are "so sad. So deeply, painfully sad." Amy is instantly smitten.
Soon, Amy and Jenny are spending all their time together. Jenny makes her living as a photographer and asks Amy to become her assistant. She spends more and more time with Jenny and it's too much for Amy's mother, who refers to Jenny as "that woman." Amy is changing, the world for women is changing and all Amy's mother can do is watch helplessly.
What I most adore about The War Widow is its quiet delicacy. Director Bogart masterfully depicts the smallest nuances and details. In a pivotal scene at a beach house, Jenny finally tells Amy that she wants and needs her. Amy is both stunned and relieved to hear Jenny voicing her own thoughts. The mere act of Jenny reaching for Amy's hand—the most physical they get with each other—becomes an exquisitely powerful moment of sensuality. I had never before seen two women express such deeply emotions for one another on TV.
I won't pretend that The War Widow solved all my problems. In reality, I spent many long, painful years coming to terms with myself before finally coming out at the age of 28. Forty years later after that day in October, I can now report that I have a happy, satisfying marriage. My wife and I have been together for over 25 years and we still love each now as much as ever. I will always treasure how Amy and Jenny stood up for their love, even if they couldn't shout it from the rooftops. Sadly, The War Widow is largely a forgotten pioneer. Though it's never had a proper VHS or DVD release, another fan has posted it on YouTube for a newer generations to enjoy. On the 40th anniversary of that first screening, I want to thank the The War Widow for giving me hope when I really needed it the most.
You can watch the restored and archived The War Window on Vimeo.