Please note: the suggestions in this article are not intended to serve as professional medical advice.
As you may have noticed, it's extraordinarily hot outside. So hot that it's getting harder and harder to be a fully functioning human. I really don't love existing in temperatures this high. But you know who does truly love how much you are sweating in this weather? The bacteria in your vagina!
Just like the bacteria in your mouth love to fester while you sleep, if you have a vagina, the germs that naturally live in it will multiply given the right conditions. These conditions involve heat, moisture and irritation, all of which are a lot more likely to occur in the summer months. And when the bacteria multiply, it leads to infections, which can be uncomfortable at best and dangerous at worst.
The most common vaginal infections are yeast infections and bacterial vaginosis. Both yeast infections and BV are caused by the overgrowth of certain fungus and bacteria, and the symptoms can include the presence of extreme itching and extra discharge. Urinary tract infections are also caused by bacteria, and occur when said bacteria enters the urethra. A UTI can be extremely painful and dangerous, especially if it spreads to your kidneys. Symptoms can include frequent, painful urination and cloudy or bloody urine.
Of course, bacterial infections and UTIs aren't caused just by summertime factors. The natural balance of microscopic creatures between your legs can be upset by a lot of things, such as if you are taking antibiotics or birth control pills, have a weakened immune system because of HIV or diabetes, or even if you have a scratch within your vulva. Some people are just more prone to infections than other people, and everyone is different. If you think you have a bacterial infection of any kind, stop reading this article and call your gynecologist. Then you can come back and finish reading.
Let's talk about some of the ways to decrease the summertime extra-prevalence of heat, moisture, and irritation in your vagina, so that we can all avoid developing the itch that can't be scratched.
Your Underwear
You should wear 100% cotton underwear, especially when it's a million degrees outside. Other materials might feel nice to the touch and look sexy, but rather than absorbing moisture, they hold it in, which maintains the extremely warm and moist conditions we're trying to avoid. This is even more important when it's hot out because you'll be sweating more. Cotton also allows for maximum airflow, which is really important for minimizing irritation.
If your cotton underwear gets super sweaty, it's a good idea to simply put a clean pair on. Bring an extra pair to work in case you get stuck waiting on the subway platform for the sweatiest 20 minutes of your life. There's no shame in changing your underwear.
Also, always wash your underwear in hot water. Important: cold water does not kill bacteria. So always check the label before you buy underwear to see if you're allowed to wash it in hot water. Otherwise it's not worth it! I don't care how cute it is!
If you are a thong-wearing human, you might want to consider an alternative for the summer: that tiny strip of fabric acts as a bacterial superhighway between your anus and your vagina. The bacteria that live in your anus do not belong in your vagina (there is a reason these parts of your body are separated), so this can lead to a UTI.
Your Towels
Listen up. Yeast and other bacteria can live on towels. I don't care if she's your girlfriend and you haven't used it since yesterday, you all need your own towels. This goes for pool towels, beach towels, and post-shower towels. Also, you could be giving yourself recurring yeast infections if you are using the same towel throughout your infection. This is especially true when it's hot and muggy and towels aren't drying as fast as they do the rest of the year. Wash your towels frequently in hot water.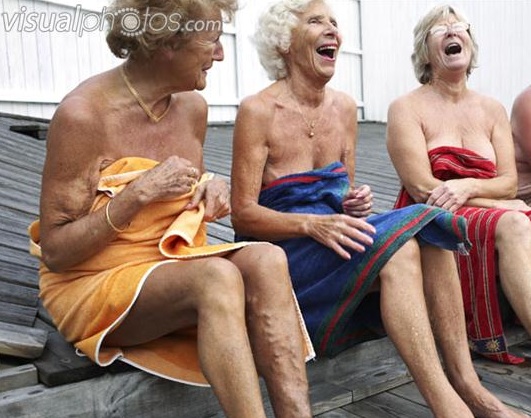 Your Bathing Suit
Do not hang out in a wet bathing suit. The goal here is to be cool and dry, and hanging out in a wet bathing suit is literally the opposite of that. Also, if you've been swimming in a lake, you've probably picked up bacteria from it. And let me assure you, that bacteria would love to be introduced to your vagina via your wet bathing suit.
Riding Your Bike
When you ride a bike, you're applying lots of friction to your vagina through the bike seat. Also, you are probably sweating quite a bit, and so that extra moisture gets trapped between your skin and the seat. This can lead to all the aforementioned infections. Again, in the summer you are probably sweating more than usual, so this increases the risk. Simply tilting your bike seat down away from your vagina will help a lot.
There are several products available that can decrease the amount of labial chaffing caused from bike riding. One such product is unfortunately named Lady Anti-Monkey Butt Powder, and claims to keep your vag dry even during vigorous exercise. Please note that the aim of this product is not to mask your beautiful natural vaginal smell, but to help decrease irritation and moisture buildup.
You can also buy moisture wicking underwear, which many people enjoy for bike riding because it literally wicks the sweat away. However, I've heard others say that it simply moves the sweat to elsewhere on your body, which can be uncomfortable. Also if you try it, make sure that your outer layer is absorbent, otherwise the moisture you just wicked will stay in place.
Your Cute Tight Shorts
If your shorts are too tight in the crotch, you will trap moisture and heat and also be irritating the area. High-waisted shorts in particular seem to be a major perpetrator of this phenomenon. A good rule of thumb is that if your pants fit right, you should be able to put two hands down your waistband. That serves multiple purposes in addition to comfort. You're welcome.
Your Steamy Summer Fling
Vaginal yeast infections are technically not sexually transmitted infections, but that doesn't mean you can't get them from having sex. Yeast, and lots of other bacterial friends, live in your mouth. So if someone with a yeasty mouth goes down on you for an extended period of time, you could get a yeast infection. Also, if you have a yeast infection and someone goes down on you, they could get a yeast infection of the mouth, which is called thrush. Some simple preventative measures include brushing your teeth 2-3 times a day and flossing. Using mouthwash actually tips the normal balance of bacteria in your mouth, so you can remove that from your routine. Also, eat less sugar, and avoid yeasty foods like bread and yeasty beverages like beer and wine, especially before having sex. Also also, please stop smoking.
The only surefire way to prevent bacteria from spreading during oral sex is to have safe sex, and use a dental dam . You can put lubricant on both sides of the dam, but make sure that that it does not contain glycerin, because glycerin can also cause bacterial infections. It's like pouring sugar on your vagina (please don't do that).
As previously mentioned, you should avoid doing anything that will combine things from your butt with things from your vag. If you don't want to get up in the middle of having sex to disinfect your hand, dildo, vibrator, or other sex toy, you can always use condoms or latex gloves.
Finally, whether or not you have an orgasm, you should always pee after having sex. This will help clear the bacteria out of your urethra, decreasing the risk of a UTI.
If it's too late for preventative measures, check out this handy guide for some suggestions about what to do if you already have a yeast infection. And please call your gynecologist.