I love pretty things. If you're an astrology-loving queer, then you might chalk that up to me being a tried and true Taurus. I have a lot of earth in my chart (no you can't have it) and Venus-ruled Taurus shows up quite a bit. Taurus is a sign that loves all things beauty. We appreciate art and creativity and are known for being naturally sensual folks. I agree with all that and more, so I wanted to put together a sex toy gift guide of the most beautiful toys I've owned and seen. Imagine these laid out on my bed surrounded by blush-colored pillows, sunlight streaming in and the scent from multiple bouquets in the air while the perfect soundtrack fills the room.
---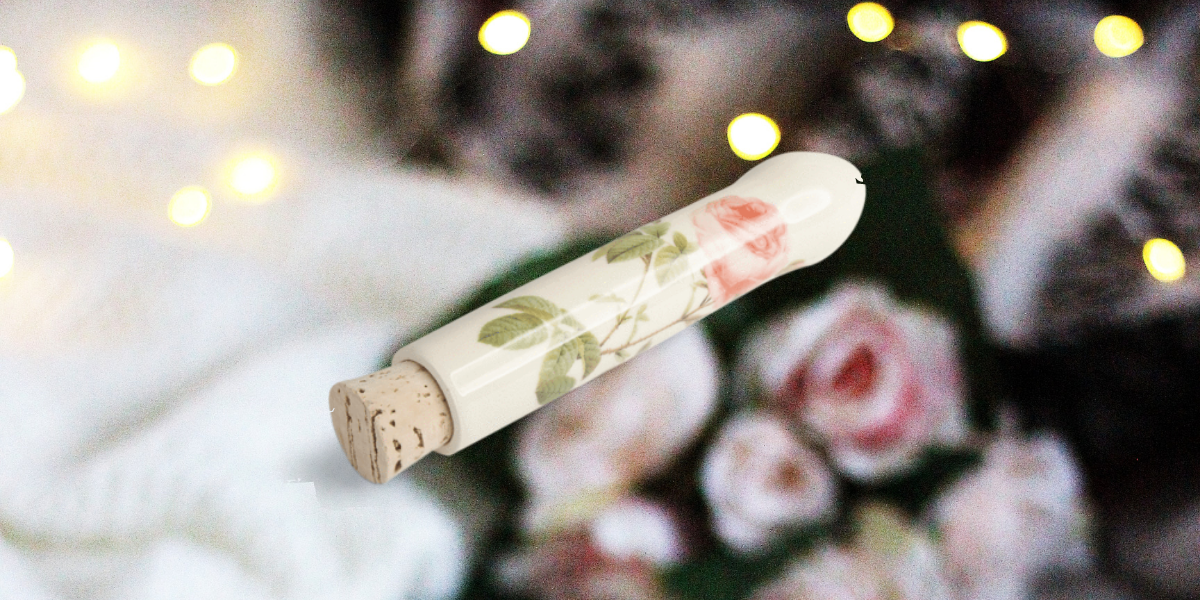 I LOVE temperature play. There's something about doing the opposite of the season while fucking that adds to the moment. When it's super hot out and you're getting it in with the windows wide open and dripping in sweat, think about having this dildo filled with ice water and cooling you down from the inside. Or imagine having this filled with hot water, making you wince when you slide it under the covers and it hits your inner thighs on a cold and snowy night outside.
---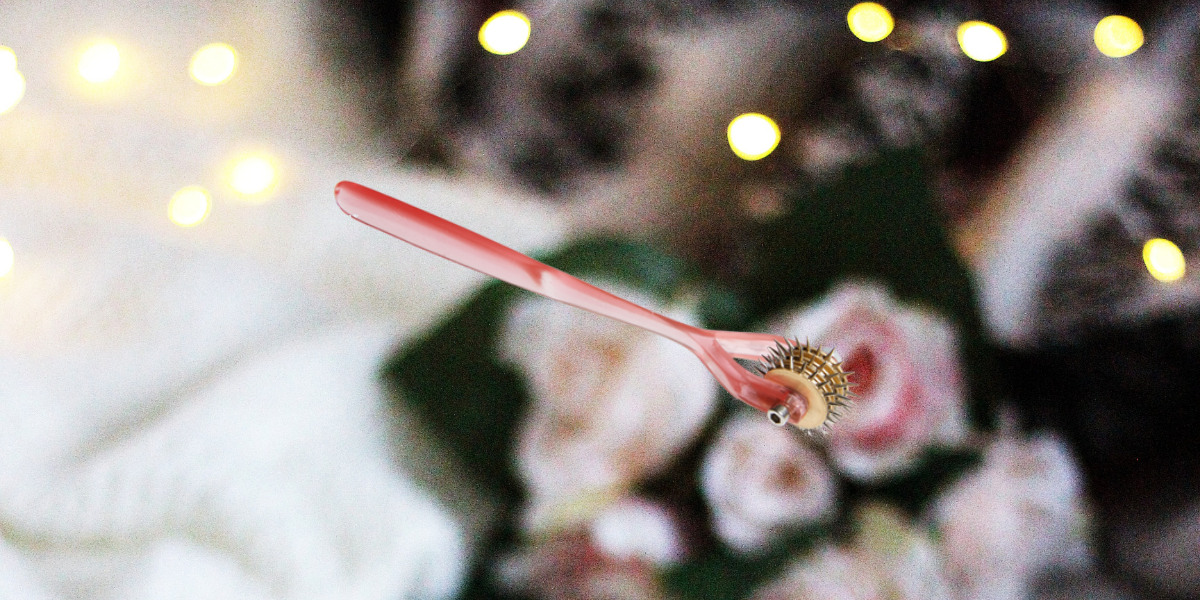 If it's pink, there is a big chance that I am going to be in love with it. That's exactly what happened when I discovered Spike. Already a fan of the Wartenberg Wheel, I wanted something that was a little bit cuter when I incite flirtatious and light torture on someone. It's really useful when you want to introduce sensation play to someone new — cover their eyes, have them stand with their arms out facing the wall with their legs spread and enjoy watching them squirm.
---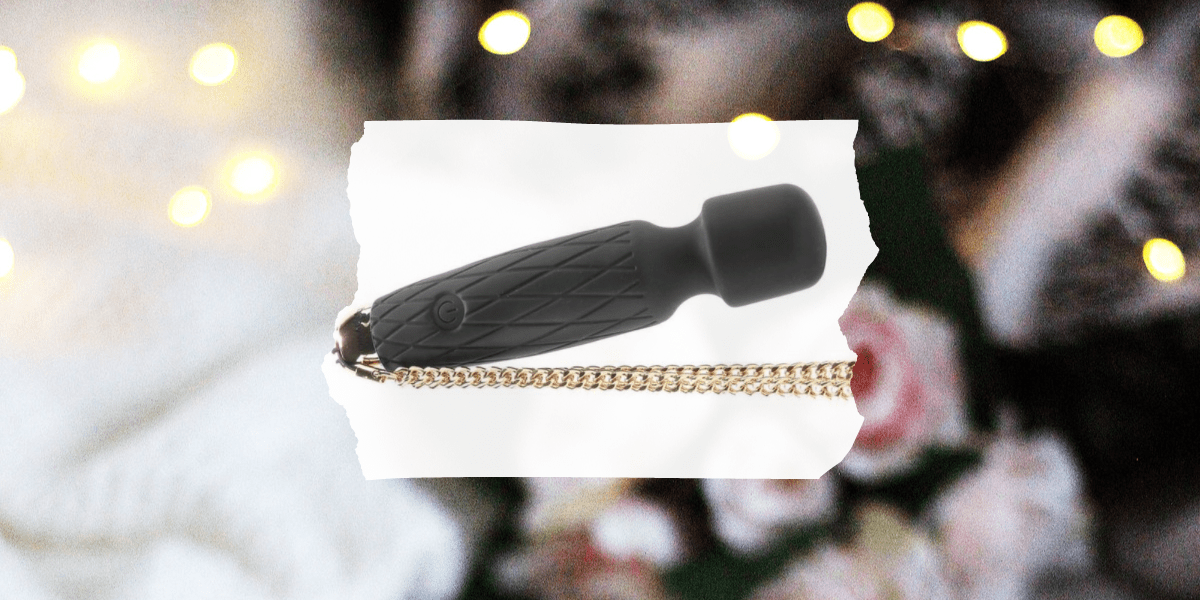 This is just a little something to throw in my bag to match my little black dress. Wands have never let me down, I've been using them for years, so having one that's sexy and small enough to travel with just makes me love them even more. This particular one is waterproof, has seven settings and comes with a cute chain attached. Why not make them lie down and wear it as a necklace, hike up my dress and sit on their chest like a little after-dinner treat? I'm also a fan of the bigger wands, too — this pretty paisley patterned one is as powerful as it is cute. It won't fit in your mini Telfar, but I can guarantee you that it fits perfectly in the medium one. ;)
---
Smoking before sex can make it all the more relaxing if that's the vibe you're going for. I don't do too swell with smoking weed on its own, but making herbal blends with it — adding things like rose petals, peppermint or lavender — def make my body hella chill. This vape pen from Foria has CBD and botanicals that make for a calming smoking experience. Use it before a solo session to really get in tune with your body. Also, this pen is sleek and simple (and as of this posting only is available in black), unlike other vaping devices — I do not want to walk around looking like I'm smoking out of a cell phone from the '90s.
---

A little impact play can go a long way. This paddle is sturdy as fuck and is perfect for folks who want just a taste of a spanking. The pattern is simple and gives grown and sexy vibes. It's also dual-sided! One side is harder and covered in the printed fabric, and the other is covered in soft-to-the-touch plush. You can play naughty or nice with it and add in the matching Blackout Mask when you're ready to take it a step further.
---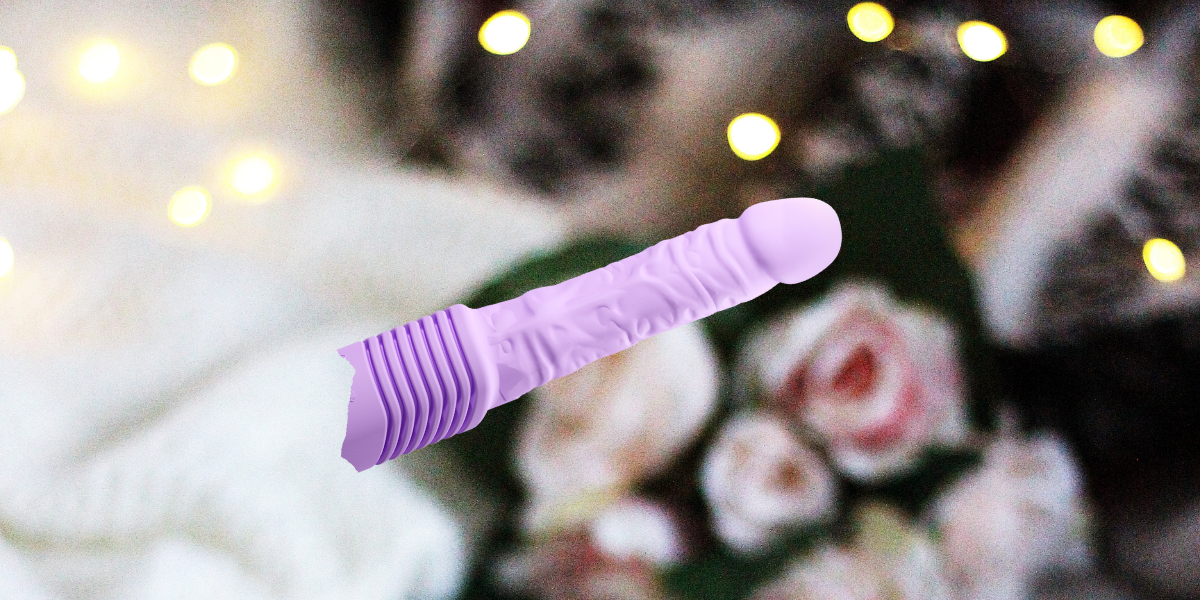 Sometimes I like to pretend I'm a do-it-yourself dyke. The Thruster is a LAVENDER-COLORED (you can get other colors, but like…why would you) thrusting dildo that you can customize and put together yourself. It's a fucking machine that you can hold in your hands, and there are five head types that you can choose from. My favorite accessory is the partner play handle, because if I put it together myself, you better believe I'll have someone else put it to work for me.
---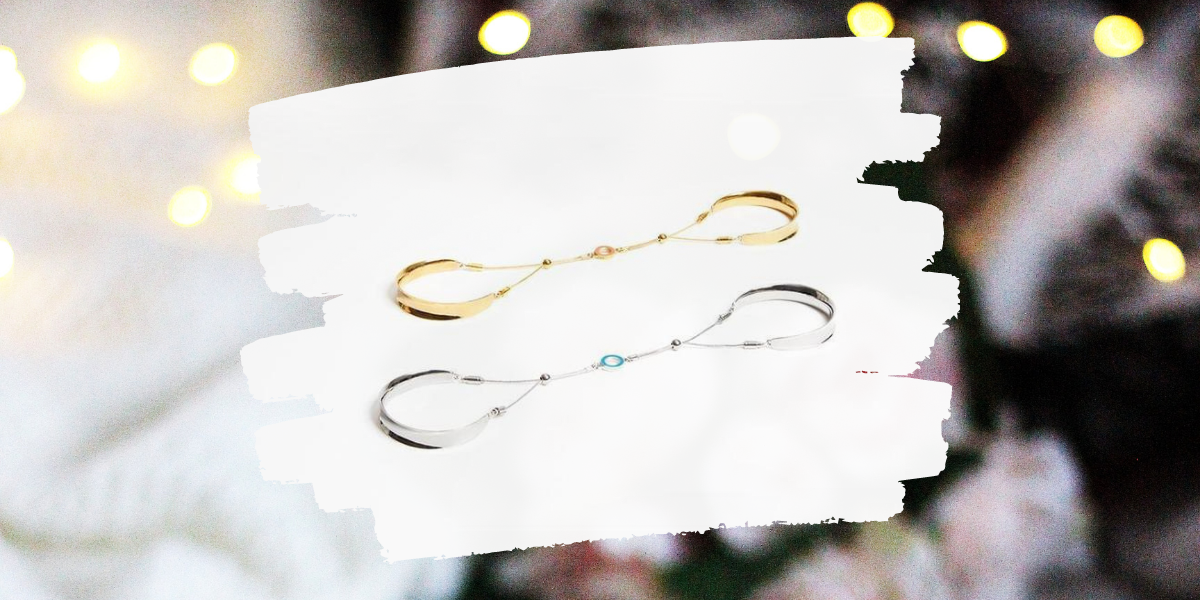 I love a set of gold bracelets — two bracelets stacked on my tattoo-covered wrist, looking amazing on my perfect deep brown skin tone. These bangles from Unbound take it up a notch. When you unstack them, they become a gorgeous pair of lite restraints. Imagine hopping into the back of an Uber after the party and then slipping these onto the wrists of your date. Jewelry that converts into sex toys is like a Taureun dream. Unbound already did it once with the Palma, so of course they followed it up with this gem.
---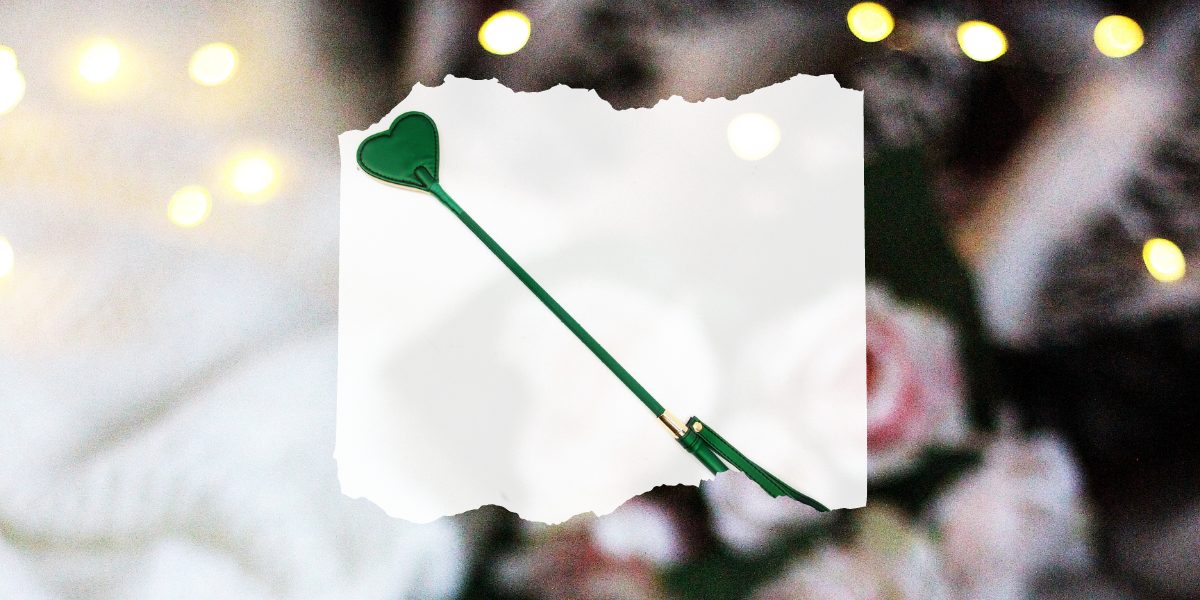 Heart-Shaped? Emerald Green? Plush and painful? Gold accents? You can't tell me this wasn't made with a Taurus in mind. All I want is to be wearing a slutty and very booby Santa outfit while being marked up with this on Christmas Eve. If you're my AGF Virgo and you're reading this — text me ASAP with a screenshot of your purchase order so I can start shopping for my outfit.
---

The Lioness is one of the most Earth-Sign ass sex toys I've ever seen. It's simple and pretty and it most certainly makes your body feel good, but on top of all that — it gives you data and a breakdown of your orgasms and what it took to get you there. Tauruses (and many other earth-signs) love receipts, so to have a pretty-ass toy that gives you facts and figures? Whew, a fucking dream.
---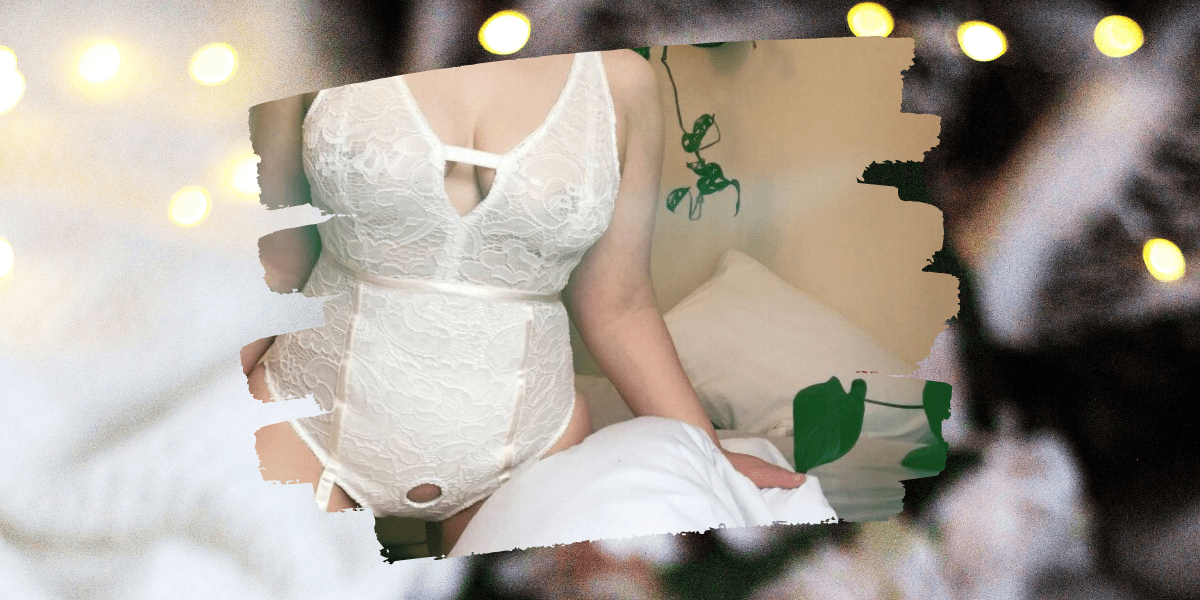 Do you see this beautiful piece of wearable art that is also a device to make others melt beneath you? I have been looking for the perfect type of harness for quite a while. I thought I hit the jackpot with the lacy-style harness shorts or the harnesses that come in white leather and rose gold accents, but THIS is what I was looking for all along. offthetongue is where lingerie and strap-on sex beautifully meet — the garments are bodysuits and two-piece lingerie sets with O-rings that are ready for your favorite dildo. These pieces are made to help you feel beautiful, feminine and empowered, all while you're strapping someone down.
---
Feel free to use this list of a few of my favs to shop for the hot earth sign in your life. I promise you they will love it, and you can just send me a message that says the words every Taurus wants to hear — "You Were Right."