Hello! I've just been a big ball of good fuzzy feelings this week, kind of like this quokka, one of the happiest animals on the planet. Did you know they smile all the time even when they sleep?
Ahem. Anyway. The good feelings don't end there! I've got a black woman superhero sent to save Earth from our stupid politicians and the entire city of Dallas waiting to give you a big hug today. Happy Sunday Funday!
A Trans* Miss Universe
Kylan Arianna Wentzel moved her sex reassignment surgery up six months in order to pursue her dream: to be Miss Universe. She is the first transgender competitor, seeing as the competition only amended their rules to include trans* participants in April.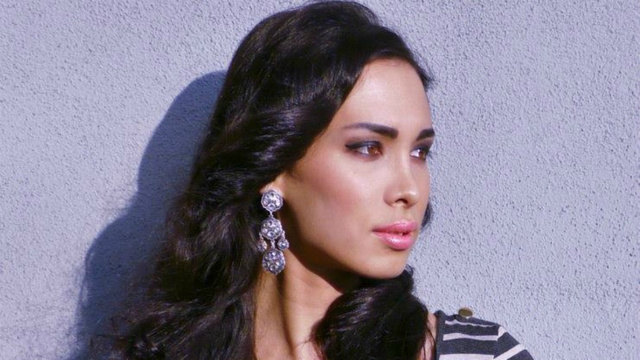 "The first time I watched a beauty pageant was when I was 11, in 1997, when Miss USA won Miss Universe. And ever since then, it's kind of been implanted in my brain. I wasn't sure how it would happen for me, but it was something I put out there. You have to put it out to the universe-what you want to do-and you have to follow up on it.

So, let's say for transgender individuals, even if you haven't had your sex change and you're not sure, you have to act like you are Miss Universe or you are the woman you see yourself being. And you do that in everyday life. So I just worked really hard. I saved for surgery. I started getting procedures early like laser hair removal-things like that. It really is about believing in yourself. But you also need people to believe in you, because you can't really get that far, sometimes, when you don't have that kind of support."
Love and Marriage and Gaybies
+ The Washington National Cathedral – our "National Church" – will now host same-sex weddings, which would have been super convenient for me those couple of days I lived across the street from it.
+ Obama supports gay marriage in Rhode Island and, I believe, 49 other states.
+ Italy's highest court ruled that gays do, in fact, know about as much about raising tiny humans as straight people do.
The Government's Dystopian Video Game From Spelman College
The National Endowment for the Arts is sponsoring HERadventure, a dystopian video game about the GOP's War on Women, by giving Spelman College $100,000 for the project. And the superhero is a black woman named HER.
Best Scouts of the USA
Todd Schweikert is probably the best dad of all time. A Boy Scouts alum angry about their intolerance, he's gone renegade to give his kids a better future and, let's be real, probably better times. Schweikert started his own troop – and it's co-ed and open to queers.
He didn't want to start a local troop that ignored national policies, as some Boy Scout troop leaders do, because he didn't want any of his dues money going to support policies that banned LGBT parents and kids. So Schweikert found an alternative scouting service to work with called Baden-Powell Service Association. BPSA bills itself as co-ed, open, inclusive, and follows the traditional goals of scouting.

The new troop, dubbed the Fifth Brooklyn Scouts, aleady has 40 families interested in being involved. It meets each week at the Brooklyn Society for Ethical Culture.
It Gets Better: Dallas Edition
The City of Dallas has released an It Gets Better video.
Oregon's First Lesbo House Speaker
On Monday, Oregon is lined up to get its first lesbian House Speaker, Tina Kotek. It won't just be a first for Oregon's state House – it will be a first for every similar chamber in the United States.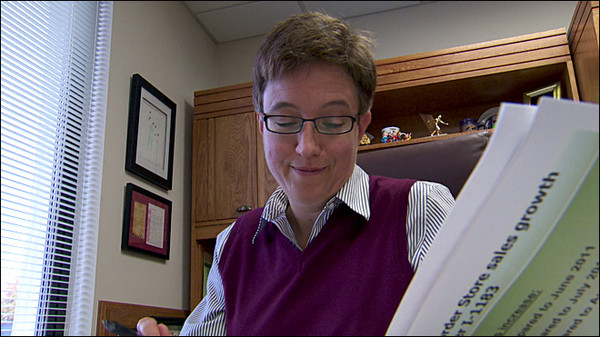 A New First Wives' Club
The Marines have ordered that gay spouses be welcome in Military Spouse Clubs, which sound like great places to gossip.
In a memo sent to Marine legal offices across the country, the Staff Judge Advocate to the Commandant ordered that all clubs operating on military bases must adhere to the Marines' discrimination policy and explicitly declare that "no person shall be discriminated against because of race, color, creed, sex, age, disability, or national origin, or otherwise subjected to unlawful discrimination." The memo states, "We would interpret a spouses club's decision to exclude a same-sex spouse as sexual discrimination because the exclusion was based upon the spouse's sex."
Cat Bedtime
What are your 15 favorite things about kitten bedtime?