Going Down (South) is a regular column about y'all being a gender neutral pronoun, how red states are actually more of a purplish color, boiled peanuts, and the trials and tribulations of being a rural homo — with an emphasis on the tribbing.


Header by Rosa Middleton
---
I once knew a woman from Grand Rapids who'd spent a summer in rural Texas. She complained about two things: the humidity and the slow pace of life. "It threw me off," she said of the latter. "I went back home, and I felt so swamped. It took me forever to get myself back up to speed."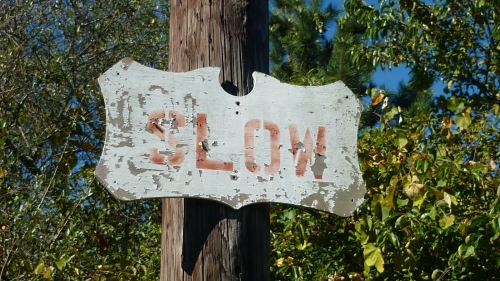 As it turned out, the cure for her lethargy was not to avoid the lazy, laughing South, but return. And she not only found herself in Georgia, but dating one of her denizens; this one.
It's hardly a secret that people frequently condemn the things that they really love. The most intense desires are often rooted in repression and self-containment. As a gay Southerner, this is something that I know all too well. The Sunday school tale about  Peter's repeated denial of Christ came to life when I later witnessed it it manifest as a fire and brimstone pastor with a sashay in his step and a racist politician whose attractions were anything but.
I have no doubts that my then-girlfriend found comfort in the languid people and lifestyle she once ragged on. If you have a singularly observant bone in your body, the South will shamelessly indulge it. The film reel containing rural life's footage is all too hospitable. It'll slow down for you, allowing you to pick up on the smallest, most mundane details within each frame.
It's hard to miss a beat when they're spaced so far apart.
After the relationship ended, I caught myself mentally dividing country hours into city hours. If a day in the rural South equals four days in a busy metropolis, did this mean that our six-month courtship felt like two years to her? And if time is the standard by which all things are measured, did that mean that the relationship meant more to her?
I began to understand why so many of my high school peers have married their middle school sweethearts. It makes sense to pair off with someone who is attuned to the same sense of place and time as you are. Your relationship means no more or less to one another. My old classmates might be slow, but at least they are slow, together.
Just having at least one chance feels good,
feels like it's all you'll ever need.
That's why Southern people marry young.
– "After The Bachelor Party" by Derrick Brown
***
While Southern identity is often associated with a vast array of deep-fried culinary masterpieces, muggy accents, and political stubbornness, the most Southern thing about me is that I am as slow as molasses during an ice storm. When a friend says "Give me a minute," I have to ask her, "How long is a minute?" for the sake of my own sanity. For many of us, a minute could be anywhere between 60 seconds and a half-day.
I only know this because I am guilty of making people wait.
I am the most likely to request an extension from an editor at the very last minute. I'm pushing 24 and am still working on my undergraduate degree. Last September, I was days late to A-Camp (I was waiting on a check in order to buy my plane ticket; a check which my employer had promised to put in the mail "in a minute" a month beforehand). While a nuisance, my slowness can be a dangerous thing, as well. My grudges last longer; they are difficult splinters which fragment and slip further under the skin when someone tries to remove them prematurely.
While I like having a bona fide regional excuse for having a sense of time with the viscosity of preserves, my slowness is often confused with its immature cousin (procrastination) or its defeated uncle (laziness). To procrastinate is to deliberately put off work; to be lazy is to…not work. To be slow, however, is to work your rear end off while being a little bit ignorant about it.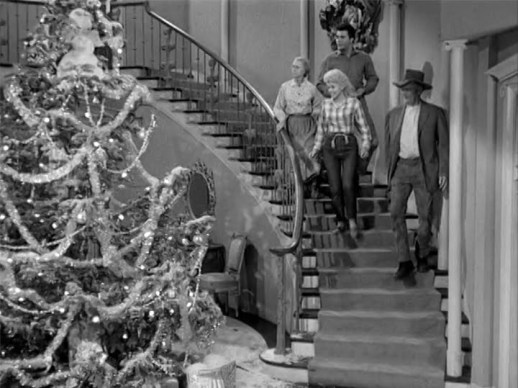 In spite of this, I somehow manage to hold my own in cities. The sense of urgency is refreshing, as are the bright minds that seem to congregate in such places. But after awhile, the urgency begins to feel fabricated and magnified by rush hour traffic, pulsing neon lights, sheer vanity, and perplexing impracticality. In June, I remember being so surprised by Los Angeles' never-ending sprawl. The extensive commutes necessary to get from Point A to Point B, from isolation to insulation, seemed so uncharacteristically rural, so much like the South that for a moment I felt like I was back in Georgia.
***
Last week there was a familial matter — a difficult to talk about and personal event — and the South did not love me back. This is hardly anything new, as I've encountered my share of odd stares and nervous laughter about being openly gay. But this particular time, being so very literally close to home, marked the first time that the line between words and action had been crossed, leaving me a bit banged up in the process. Afterward, I couldn't be anything but as bitter as the stuff between two halves of a pecan. I once again found myself picking apart the apex of religion, politics, and patriarchy that often makes LGBT advocacy and existence in the South such a pain in the neck.
So we'd been stuck in Georgia so long we had exhausted our tiny supply of activities. By then it was starting to feel like my hometown, too. The novelty of the Waffle House waitresses calling out my hash brown orders had faded completely.
– Valencia by Michelle Tea
It's infuriating to have people use the phrase "the gay agenda" against you when your politics aren't actually about being gay, but loving and inclusive. It's frustrating to have to explain that Leviticus isn't really condemning homosexuality when justifying my queerness with theology feels irrelevant while living in a society which deigns to label itself "free." I become impatient when I have to take a step back and acknowledge that many people still believe things that feel primitive to me. My empathy for rural ignorance is rapidly becoming as obsolete as the prototype for Eli Whitney's cotton gin.
"I can't believe it's twenty-f*cking-thirteen and we're still having these discussions," my progressive Southern friends and I will say to one another after encountering someone who either refuses to have a civil conversation about homosexuality, or says or does something so mind-bogglingly hateful that we're rendered speechless.
There are days and even weeks where I think, "To hell with the South." I heavily consider calling in favors and accepting invitations from city friends who've made countless, "My couch is open whenever you're ready"-type offers. My Southern pride wavers. I think back to last summer, when I crudely asked Dorothy Allison if she felt like today's queer Southern writers had a responsibility to stay in the region.
She laughed and said, "I don't know, but I do know I like being alive."
"The language of the place goes wherever you go," Jewelle Gomez added.
But I'm not scared of losing my heritage, or my ability to interpret Here Comes Honey Boo Boo without Closed Captioning. I'm scared of losing my pace, my gratitude for the smallest things that I know I'd overlook if I ever lived elsewhere. (Maybe I'm a little scared of leaving behind the beautiful women, too.)
Maybe I am as masochistic as the woman from Grand Rapids who had her fill of Texas humidity and then dated a Georgian, but setbacks like last week's are reminders that if the South's taught me one thing, it's to be slow. I need to use this to my own advantage and acknowledge that I've gotten too big for my activist britches by expecting too much, too soon; that progress does not occur overnight, nor is it a race. We don't have to be among the first 20, 30, or even 40 states to garner marriage equality or legal protections.
We just have to do it.