Met Gala photos via Vogue
Hello glitterbombs! I'm beyond excited to see many of your perfect faces atop Mount Feelings in approximately a week. And perhaps even slightly more so, I'm excited to see you in all your greatest glory at the A-Camp Dance aka #METGALA. If you're going to camp, you're probably figuring out what to wear; if you're not going to camp, you probably still kinda want a shiny sequined space blazer in your life.
This year's Met Gala boasted the theme "tech white tie," which took on numerous interpretations that basically boiled down to wearing a wonderfully elegant outfit but then making it REALLY WEIRD. Case study 1: Zayn Malik and his plated metal sleeves.
Case study 2: Selena Gomez in a shifty dress with a leather bustier.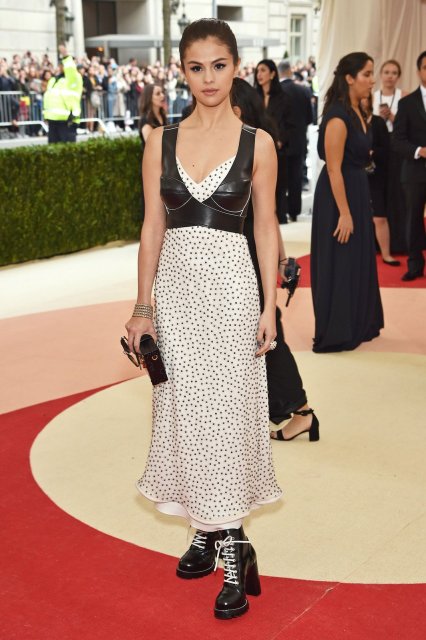 The Met Gala confirms what I have always believed: The best fashion is about wearing exactly whatever you want and looking like a confident and unstoppable force while you do it. Lady Gaga has mastered a resting bitch face that somehow makes this leotard make sense, for example: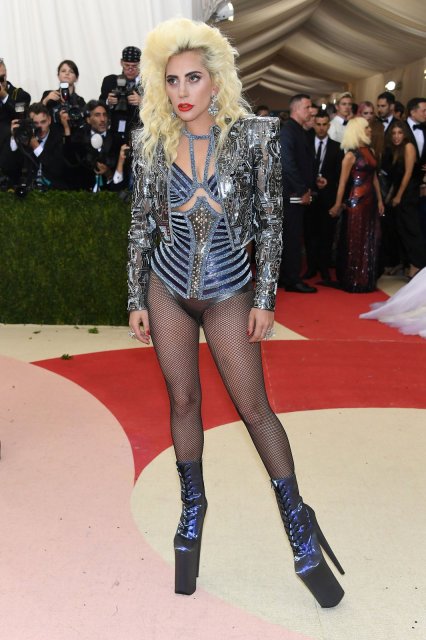 So how can you achieve your very own Met Gala look in time for the A-Camp Dance, or whatever the next big party in your life will be? Nicole Kidman described the event as "weird," "dumb" and "good manners" to the Huffington Post. Kidman, by the way, was dressed as a witch queen from space. I've scoured the internet for some options you could pursue. And your local thrift store is sure to have a slew of options that you can repurpose into fabulousness.
All That Glitters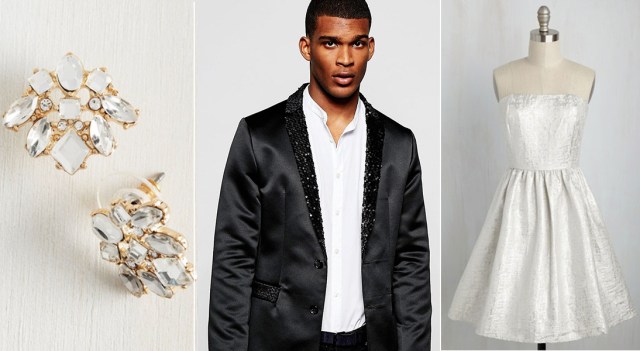 Earrings from Modcloth // Jacket from Asos // Dress from Modcloth
---
Leather and Lace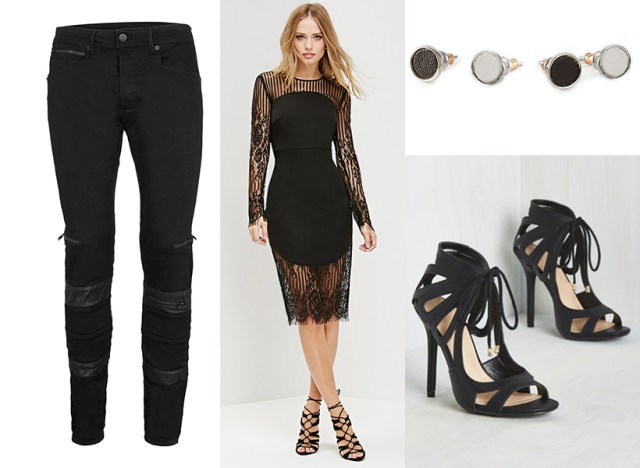 Leather accent jeans by Topman // Lace dress by Forever 21 // Leather inlay earrings by Topman // Strappy shoes by Modcloth
---
Living Color
Floral dress by Target // Red velvet gown by Asos // Socks by Modcloth // Velvet jacket by Topman