There are so many foods in life (Beer, milk, pancakes, eggs, mashed potatoes, ketchup) that shouldn't be but are green on St. Patrick's day. This pie is not one of those things. You've just got to trust me when I tell you that it's not gross to put avocados in a dessert. In a blind taste test performed in my kitchen, every respondent said that it tasted "like key lime pie and avocados…but in a good way" which means that it wins all pies. If you've got 15 minutes and a blender, you can surprise all your drunk friends tonight with this festive dessert.
AVOCADO PIE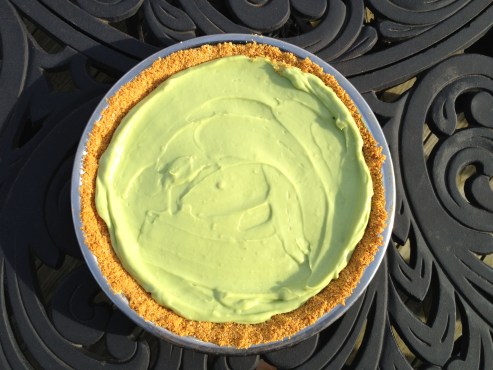 +
Ingredients:
3 tablespoons of Butter
2 tablespoons of Sugar
1 cup of Crushed Graham Cracked Crumbs
2 Avocados
1 14 ounce can of Sweetened Condensed Milk
1/2 cup of Lemon of Lime Juice
Zest of Lemon or Limes
+
Instructions: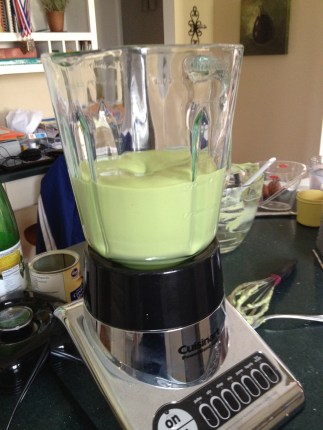 Mix up the butter, sugar and graham cracker crumbs, press it into a 9 inch pie pan, and bake for 10 minutes on 325. While you're waiting for it to cool, throw the avocados, sweetened condensed milk, juice and zest into a blender and mix it until everything's smooth like butta. At this point, you could just drink it like a milkshake, but we're going to scoop it into the pie shell instead and refrigerate it all for an hour. That's all folks! Grab a beer and go eat some pie.