It's Take Back the Sandwich day on Autostraddle! Because our sandwiches aren't about pleasing men or getting bitches back into the kitchen, they're about sandwiches. We're fucking the patriarchy and celebrating the sandwich, purely and without political context.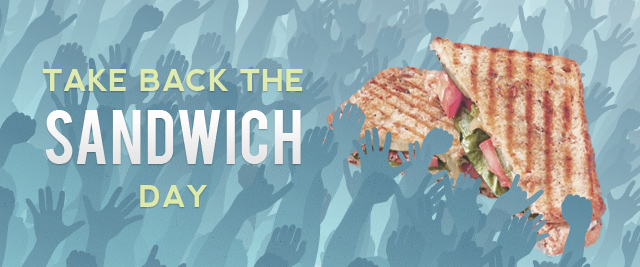 So I used to be pregnant, a few years ago. I did it a couple of times actually. The best thing about being pregnant — aside from feeling a creature the size of an avocado swimming around inside your uterus, because that shit is wild — is the EATING, and that's because pregnancy, much like smoking pot, makes food taste a trillion times better (or sometimes a trillion times worse, but that's less frequent and not even what we're talking about here). Also like smoking pot, being pregnant makes you really good at coming up with new foods, like the time I revolutionized the way we ate sausage balls. Are you familiar with the autumnal/wintery southern staple that is the sausage ball? (Does "sausage balls" ever sound appetizing? No.) Sausage balls are these things, and they are delicious. They want for no condiment, because they are perfect on their own OR SO I THOUGHT. Then I started growing a human in my abdominal space and suddenly realized — like a smack to the head, or maybe like a friend who'd loved me all along and was just waiting for me to realize that I loved them too, bless their heart — something was missing.
Grape jam.
THESE SAUSAGE BALLS NEED GRAPE JAM, I thought to myself.
"These sausage balls need grape jam," I said out loud.
And everyone looked at me like I'd said something truly (truly truly) outrageous and possibly even offensive. But I convinced one of them to bring me some jam (imagine an important king on a throne, only now imagine that the king is a small, exhausted young woman in a jogging suit with a belly the size of a large beach ball, and inside that beach ball is a grandchild; people feel compelled to bring you things) and of course I was right. The sausage balls needed grape jam. Now almost no one in my family eats them without grape jam, because I am revolutionary, like I said.
Which brings us to this sandwich. It was right around 9pm, because being pregnant at 9pm makes you really hungry, and I was out of Raisin Nut Bran (the most perfect cereal), so I had to think outside the box. OUTSIDE THE BOX HA. And then, the epiphany — again like a sparkly gift from heaven, or maybe one of those sponsor gifts in the Hunger Games because atheism — it came to me: apple sandwich.
Apple fucking sandwich.
YES.
YES AMERICA.
YES UNIVERSAL ENERGY LIFE FORCE MOTHER EARTH ETERNITY.
APPLE DAMN SANDWICH.
And here we are. Happy Take Back the Sandwich Day, mother earth eternities.
Ingredients
cinnamon swirl bread without raisins (or with raisins, I suppose, if you hate yourself and feel like eating raisins today)
an apple
peanut butter
honey (technically optional, but not really)
cinnamon
a toaster
First I want to acknowledge/apologize for how my lighting changed throughout this recipe photographing situation! It was like, door open or door closed? lights on or off? this light on? this light off? oh hahaha early evening sunset!
So.
Put two slices of cinnamon swirl bread without raisins into your toaster and do whatever sorcery will make your bread "lightly toasted." If it's too toasted you won't be able to bite into it without everything falling apart and ruining your life.
Combine some peanut butter with some honey.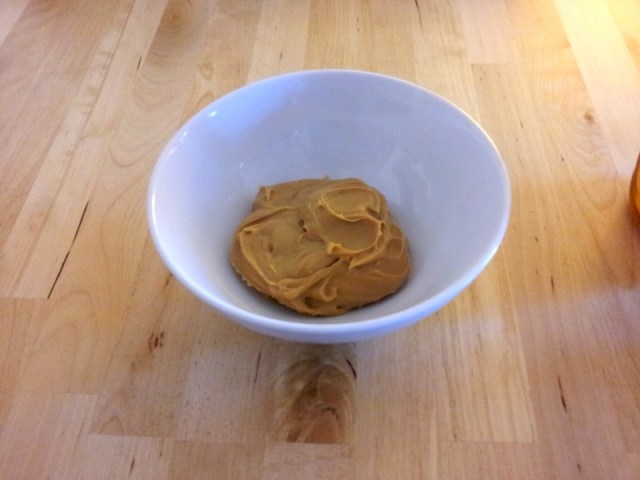 Maybe you think you're above this step — maybe you think it'll be sweet enough without the honey — that's fine.
I'm not above it because peanut butter combined with honey is a dizzying, magical creation and why would I ever want to be above one of those?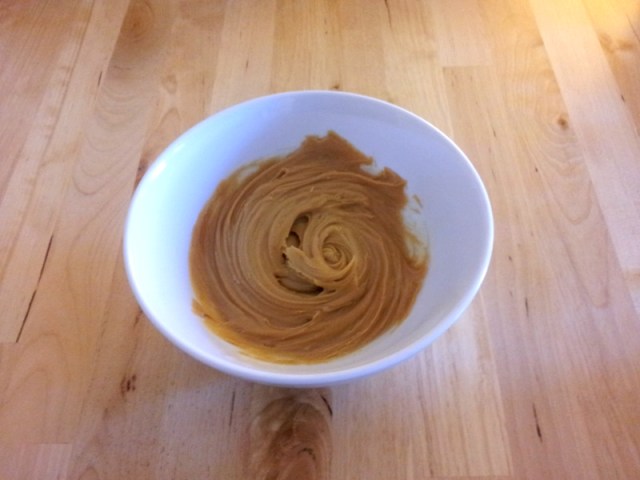 Peel your apple, then thinly slice it. Paper thin. So thin you can see through them.
Thin.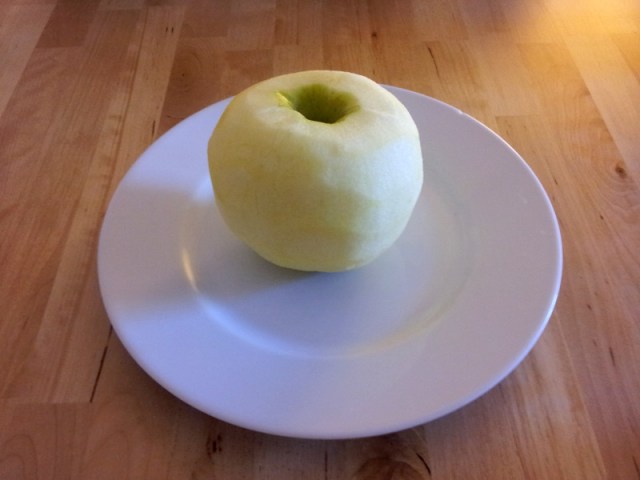 I actually hadn't put my bread in the toaster yet because I have a lightening-fast toasting apparatus and I was scared, ok? I was scared of the burn.
When the bread is toasted BUT NOT TOO TOASTED, transfer it to a plate and lean the slices against each other to form a little bread tent.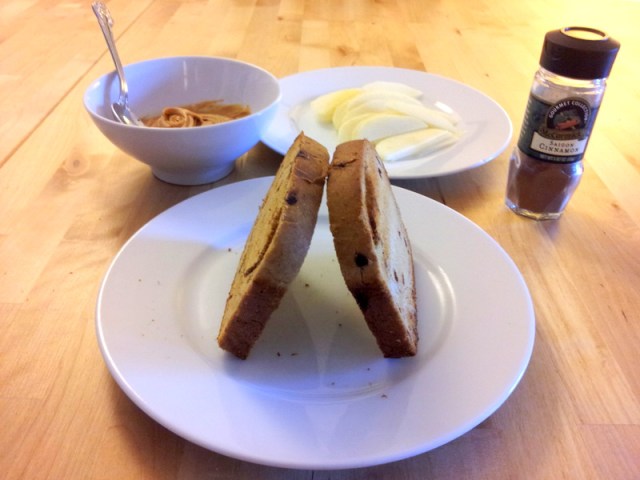 This is so it can cool slightly without making the plate all damp. Fucking hate a damp plate. Let them cool off for a second or two — you want the bread to be warm, but not warm enough to melt your peanut butter.
Spread the honeyed peanut butter on both slices of bread.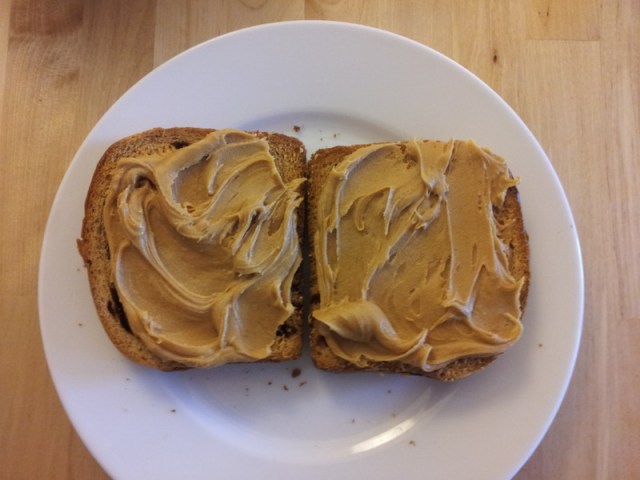 Then layer the apples on one side.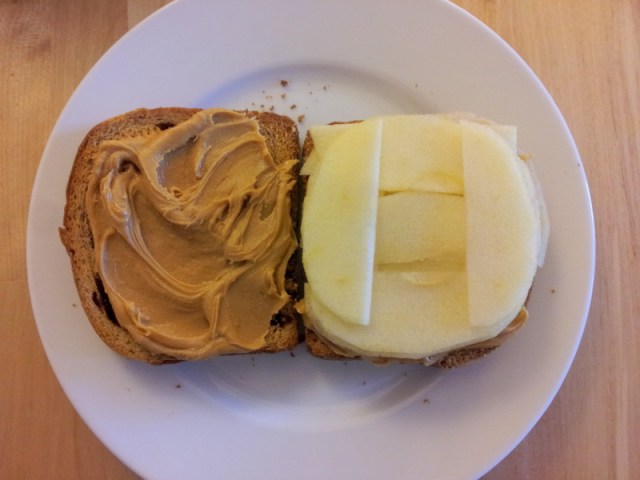 Dust the apples with cinnamon, because it's autumn and you can't get enough cinnamon.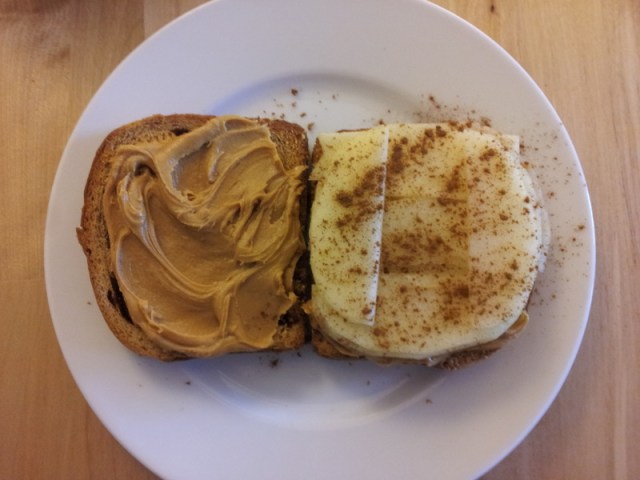 Smash the breads together to create a sandwich.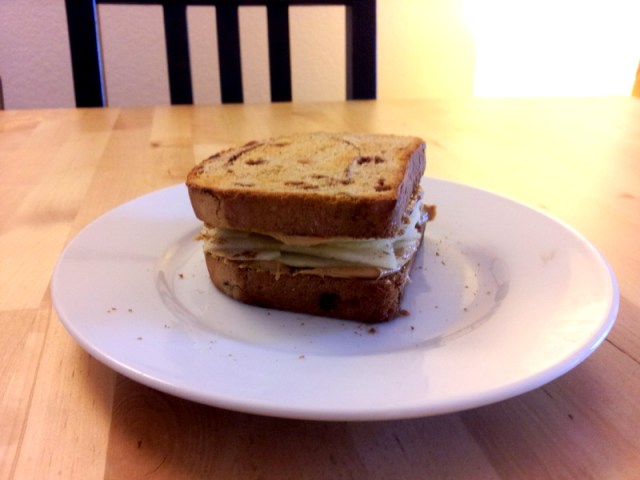 Now you're eating an apple damn sandwich and everything is beautiful and nothing hurts.