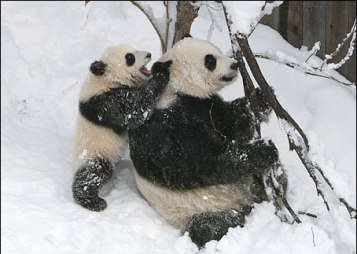 On Friday, January 29th, the Southern Poverty Law Center & The National Center for Lesbian Rights filed a discrimination lawsuit against Champlin Park High School on behalf of "Dez" Shelton and Sarah Lindstrom, 18-year-old seniors. LESBIAN seniors, that is.
See what happened is two lesbians were elected as a couple onto the Royalty Court for "Snow Days," which is NOT prom, but is a dance situation, like they have on television shows.
But the school didn't want them to walk as a couple so they changed all the rules — every student elected would have to walk alone — to make it look like just an ordinary Rule Change rather than Homophobia, because people change rules every day, right? Like some days I walk into work and I think — today. Today I am going to CHANGE A RULE! JUST FOR KICKS!
Anyhow six hours into mediation the school decided to avoid another Lesbian Prom Situation and just let the lesbos walk together like a couple, which is fantastic, especially as Champlin students report a homo-friendly environment there.
The Southern Poverty Law Center said:
"All parties are pleased to announce that we have worked together, collaboratively, to arrive at an arrangement for introductions of elected royalty that is respectful and inclusive of all students. Each member of Royalty Court will select a meaningful person in their life to escort him or her in the coronation procession following introductions at this year's Pep Fest," the statement read. "This will enable Sarah Lindstrom and Desiree Shelton to walk together in the processional."
Where are these girls when they're like 26 and our lesbian bars keep going out of business is what I want to know. Teenagers want to dance, grown-ups just wanna cuddle, watch True Blood, talk about their periods, read articles on the internet and then talk about them, complain about work/unemployment, deal with all their friends' drama and dream of a day when they'll be able to have a wedding with a "Snow Days" theme in honor of that time they got to walk together as a couple at the Snow Days Ball, the most important dance to ever happen in the whole world, besides this one: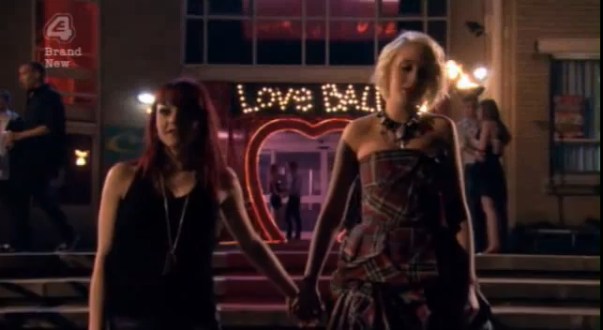 In conclusion, I think the Gay Agenda is making strides in this area. In addition to the fact that students at Champlain High report a friendly non-homophobic environment, it's likely that the media spotlight has gotten a little scary because in 2010, so many teenagers and kids killed themselves because of anti-gay bullying, Constance McMillan got excluded from her own prom and indirectly causing the prom's cancellation b/c she wanted to bring a girl/wear a tux and the ACLU sued and won, Ciera Sturgis got excluded from her yearbook for wearing a suit rather than a drape, a beloved college soccer coach was forced to resign when outed by her pregnant wife's pregnancy, schoolkids organized a campaign to wear "straight pride" t-shirts to counteract all that noxious gay pride going around and a girl got gay bullied BY HER SOFTBALL COACHES. Also, in 2009, the Alabama girl who came up with the prom THEME for chrissake wanted to bring her girlfriend and the school said let's just cancel prom and the ACLU/teamgay won, a Tennessee internet filtering company got in hot water for blocking access to gay sites like PFLAG and the ACLU/teamgay won, Okeechobee County High denied its students a right to start a Gay-Straight Alliance Club and the ACLU/gays won and Harvey Milk was rejected as a proposed topic by a sixth grader for a report on "anything you want to write about" and the ACLU/gays won.
That's just like 25% of what's gone on for the past two years.
Basically what we should keep on doing is what some are doing right now — which is basically telling school officials that if they fuck with some young queer, that young queer is gonna tell EVERYONE in the whole world about it and there's enough online media now that it will FIND ITS AUDIENCE, and your school is gonna look really bad in the newspapers that everybody reads. So basically the liberal media elite wins, go team!