Are you tired of the lack of substantive queer representation on television? Are you sick of yet another gross Hollywood scandal plaguing this business we call show? Are you looking for a creative outlet that will take over your free time/dollars/social media feed? Then you oughta make a web series!
Over the past several months, I've been focusing all my energy on making my web series Thank You Come Again. I've taken a hiatus from blogging and I've drank enough Diet Coke to drown a large sea mammal. And here's the kicker: I haven't even started filming my series yet! All of this work and prep and long hours and sweaty nights (yeah, I sweat while I sleep aka multitasking) has all been part of the laborious stage of filmmaking called pre-production. Now that my pre-production work is almost over (I start shooting in a couple of weeks) I wanted to share my steps to visualizing and making your web series a reality. Is it a lot of work? You bet. But there is nothing more creatively satisfying than seeing your artistic vision come to life.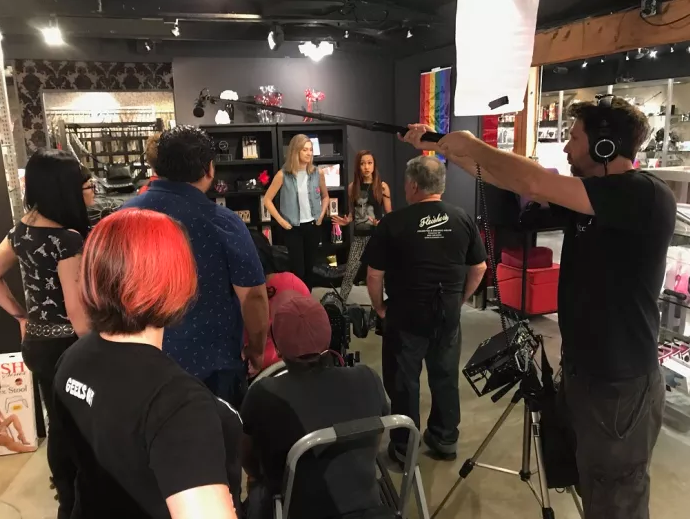 1. Find Your Story
It may be cliché, but I've always fallen back on the tried and true writing adage: write what you know. Now this doesn't mean that you should ditch your lesbian vampire space opera script just because you are an earthbound mortal. But find a way to ground the story in your voice, in your own lived experience. I made a decision a few years ago that changed the way I worked: I made a commitment to myself that I would only write projects I was truly passionate about, stories that I wanted to watch. Funnily enough, this decision coincided with my new job: working as a social media manager at the Pleasure Chest, a queer-owned and operated sex toy shop. Once I started working there, I was immediately inspired by my wildly diverse, queer and hilarious co-workers. This was a vibrant world, and one that I had never seen on film before. As I trained to become a sex educator and spend more time in the adult industry, I knew that this was a story I wanted to tell.
2. Assemble Your Team
There's no such thing as filmmaking for one. This is a collaborative process that requires you to work with a wide swath of different people: actors, producers, sound crew, gaffers, the DP… the list goes on. These are the people you will be in the trenches with, at 6AM in the morning, noshing on stale bagels and regretting the life choices that brought you here. For me, making a web series always seemed overwhelming and impossible… until I met my producing partner, Rachel. I found Rachel through mutual friends on Facebook who knew I was looking for a producer. We met for lunch and we just clicked: it was as if we had known each other for years. It was a platonic match made in Heaven. Not only did Rachel bring all of her producing experience and knowledge on board; she's an invaluable partner in crime, a sounding board, and an endless fountain of optimism. Writing can be very isolating, just you and your thoughts and that blank Final Draft page. Having a dialogue with someone is invaluable, even if it's a 2AM text chain about the exact phrasing of a dildo joke.
3. Become a Social Media Sorceress
If a web series falls in the forest but has zero social media presence, did it ever really exist? Part of launching a successful series is getting the word out — you have to be a one-person publicity machine. Create accounts on Facebook, Twitter, Instagram, and any other platforms you use. Email all your friends and family and grade school teachers. Post about your series in relevant groups and pages. Find folks who are fans of you and your work and enlist them in your social media army. Use programs like Hootsuite or Buffer to schedule and organize your posts. Learn how to write a press release. Convince your artistic friends to design a logo for you. Use every digital tool at your disposal to create an online presence. Building a following is crucial to…
4. Fundraising On the Interwebs
The big three fundraising sites are Kickstarter, Indiegogo, and Seed n' Spark. Each site has its pros and cons: I ultimately went with Indiegogo, because they had flexible campaign options, and you get to keep any money you make, unlike Kickstarter, which requires you to meet your goal to get that sweet sweet cash. A good fundraising campaign should entice the viewer and give them a good sense of what your series will look like. For Thank You Come Again we shot a teaser trailer of what the show would look like:
We did cast bios and photos, wrote up a series synopsis, and created a list of fun perks for every donation tier. Since our show is set at a sex shop, we decided to offer sex toys and gifts for folks who donated money as an extra incentive. Rachel and I even shot a secondary video detailing how we would spend the money (on paying our fabulous cast and crew) and what we hoped to achieve with the series (more diverse LGBTQ sex positive content). Creating all this content not only made our Indiegogo page engaging, but we then had videos and images to share as part of our social media campaign. Content begets content.
5. Be a Ladder, Not a Wall
Hollywood is a series of closing doors for everyone who is not a cis straight white man. We've all seen the dismal statistics regarding female directors and creators of color. As a member of a marginalized community, it's infinitely harder to get a foot in the door and be taken seriously. That's why Rachel and I decided from the very beginning that we would be hiring a cast and crew that is majority LGBTQ POC folks. We can't make a diverse, inclusive series without a diverse and inclusive team. We can't tell a trans story without trans actors. It's not just the right thing to do; it's essential to our story. We hope you like it, and we hope to inspire you to tell your own story, whatever it may be.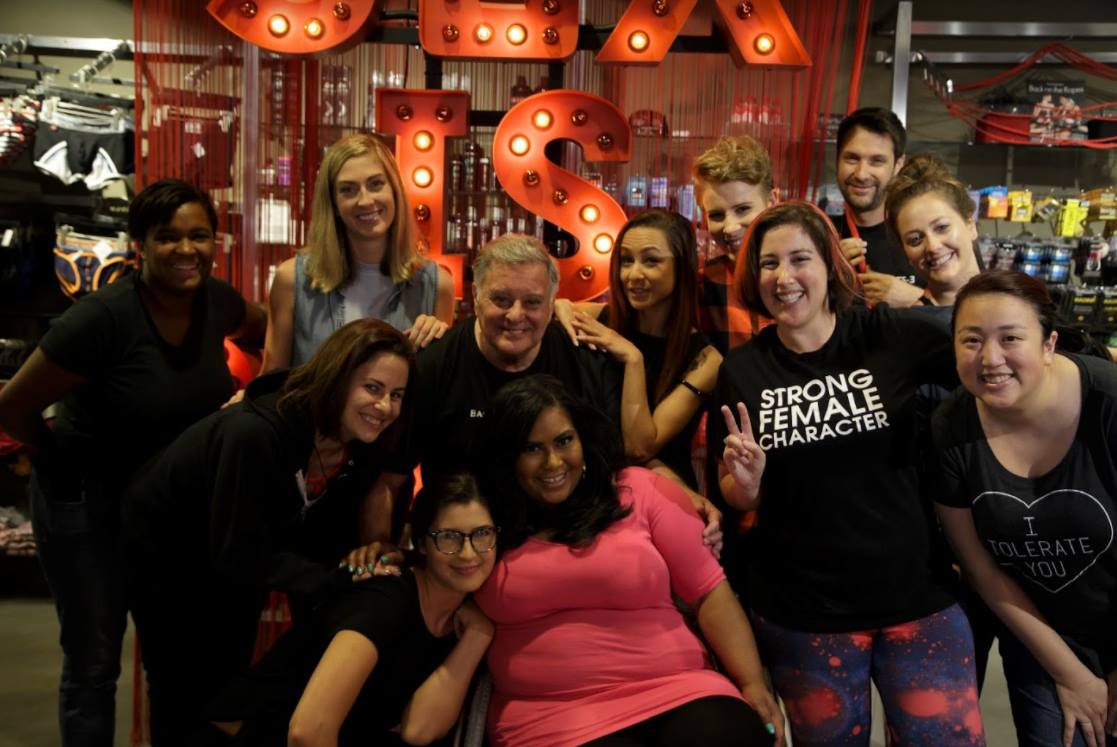 Our fundraising campaign ends on Sunday, November 12th. To help us fund Thank You Come Again visit our Indiegogo page and follow us on Facebook/Twitter/Instagram at @TYCAShow.