Lost Girlis a television show that is popular among girls who like girls and the supernatural. In fact it is so popular that the majority of you have probably already watched an episode or ten on your Canadian television sets or by totally legal means via the internet. But for those of you who haven't, we have good news: Lost Girl premieres in the US on the Syfy channel tonight, and we don't want you to miss out. Here's the gist:
"Lost Girl follows supernatural seductress, Bo (Anna Silk) as she discovers that she is one of the Fae, creatures of legend and folklore, who pass as humans but are far from it. Brought up by strict adoptive parents she didn't know what she was – until she accidentally killed her first lover. In trying to understand her powers, she gets entangled in a love triangle between the shape-shifting detective Dyson (Kris Holdenreid) and human doctor Lauren (Zoie Palmer)."
And here's the trailer:
Five Good Reasons to Tune In
Reason #1: Storyline
Lost Girl features a randy supernatural bisexual succubus and a hot (human) lesbian doctor. It also includes super cute sidekick and Hot Topic postergirl Kenzi, who is not mentioned above but should be 'cause she features in almost every scene.
Reason #2: Girl-on-Girl Hotness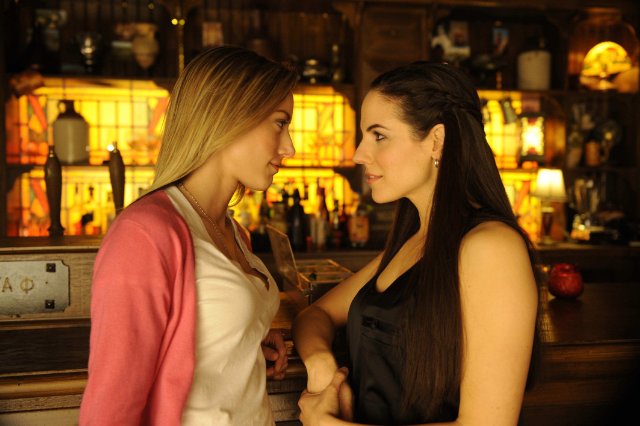 Bo is hot and Dr Lauren is hot and their interactions are hot. Much of the drama in this supernatural crime drama is girl-on-girl drama, which is by far the best kind when fictional characters are involved.
Reason #3: Banter
Bo and Kenzi's half witty, half cheeseball dialogue reminds me of the Gilmore Girl's machine gun repartee, which most of the population found insufferable but which I found totally endearing.
Kenzi: What are you doing? Do we have plans? Do I have time to get changed?
Bo: I have plans. I have a doctor's appointment tonight.
Kenzi: In a push-up bra and sexy boots at this hour? Um newsflash, I don't think they're a real doctor.
Reason #4: Girls Look Good in Leather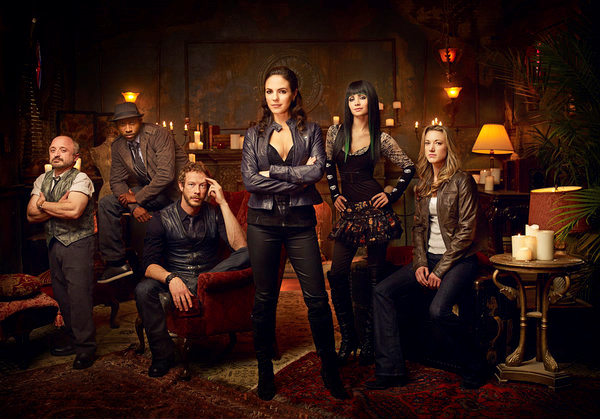 Do you like girls who like leather? Well lucky you! The ladies of Lost Girl wear leather and tank tops almost exclusively. Every character's wardrobe is BADASS.
Reason #5: Fearless Emotional Investment
Although the first season of Lost Girl premieres in the US this week, a third season has just been announced. This means you can wholeheartedly invest in Bo and Dr Hotpant's relationship with little fear that they'll be ripped from your life by television executives in the near future.
There are plenty of other reasons to tune in, but I think I've covered the most important ones. Are you going to watch the premiere tonight? Or are you already a card-carrying member of Team Lauren?