Today is award-winning feminist queer porn filmmaker Shine Louise Houston's birthday, which means you can get 18% off at Crash Pad all day today if you use the code "4D3."
In case you need a reminder of why feminist porn is the best porn, in the introduction to The Feminist Porn Book, Tristan Taormino, Celine Parreñas Shimizu, Constance Penley and Mireille Miller-Young write:
"Feminist porn is a genre and a political vision. And like other genres of films and media, feminist porn shares common themes, aesthetics, and goals, even though its parameters are not clearly demarcated. Because it is born out of a feminism that is not one thing but a living, breathing, moving creation, it is necessarily contested — an argument, a polemic, and a debate. […] And we believe in the radical potential of feminist porn to transform sexual representation and the way we live our sexualities."
The Crash Pad Series is in its eighth year, and with over 165 episodes in the archives figuring out where to start can be a challenge.
In honour of Shine's birthday, and the general awesomeness of Pink and White Productions, here are five Crash Pad videos that you might enjoy.
Five Crash Pad Scenes To Watch Right Now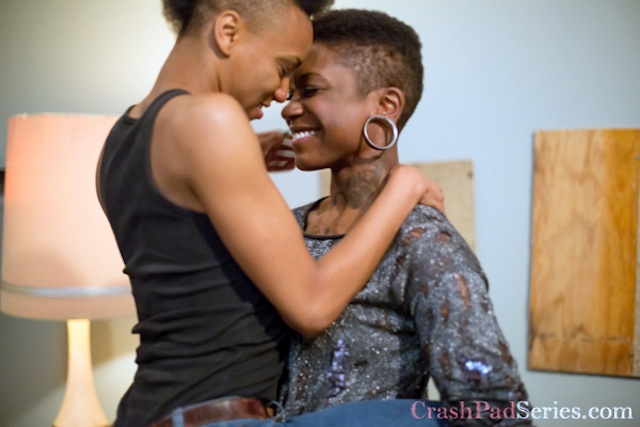 This tender scene features sexy lighting, wrist restraints and light spanking, a harness, cock sucking, rimming and a Magic Wand. Though the two had never met before, in an interview they discuss how they had awesome sex anyway.
---
Adorable real-life partners Tina Horn and Roger Wood literally break the bed a few times with their hotness. This scene features flogging, dirty talk and really enthusiastic rough sex.
---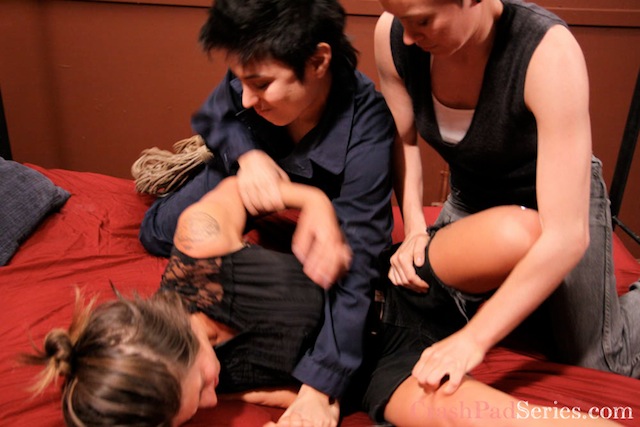 Dallas and Jiz Lee tackle Vai and tie her open, and there is a ton of squirting. Also Dallas fucks Jiz and Vai at the same time. There were a lot of very strong positive feelings about this video in the editorial daily email.
---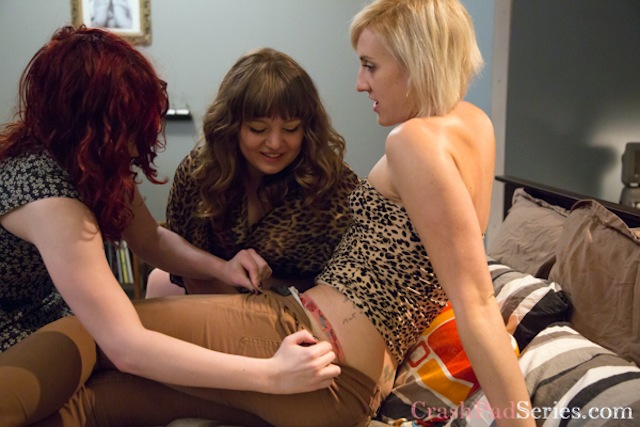 This threesome of femmes in animal prints between more prolific Dylan Ryan and Courtney Trouble and brand-new Chelsea Poe features a Hitachi, an Njoy, lovely orgasms and Chelsea tied up with a bow.
---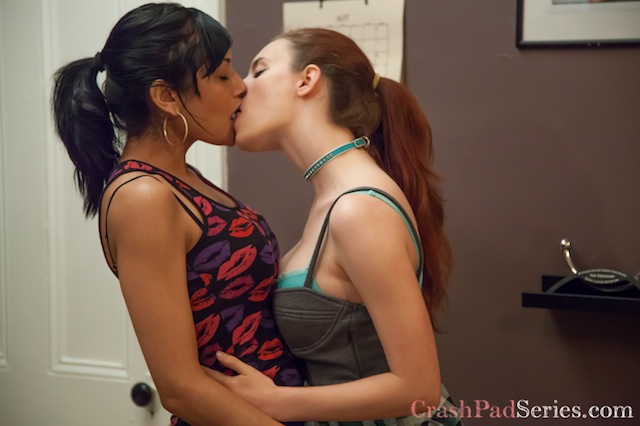 This scene features light power play, dirty talk and multiple spankings. Also Betetta and Iona fist each other at the same time.
All images via The Crash Pad Series.